There are three NAVIGATION TABS in your working order:
1. ORDER DETAILS: Order number, retailer & buyer, billing & shipping addresses, notes, etc.
2. PRODUCTS: Products, quantities, and ship dates.
3. TERMS & CONDITIONS
1. ORDER DETAILS tab to fill in customer information and other key fields.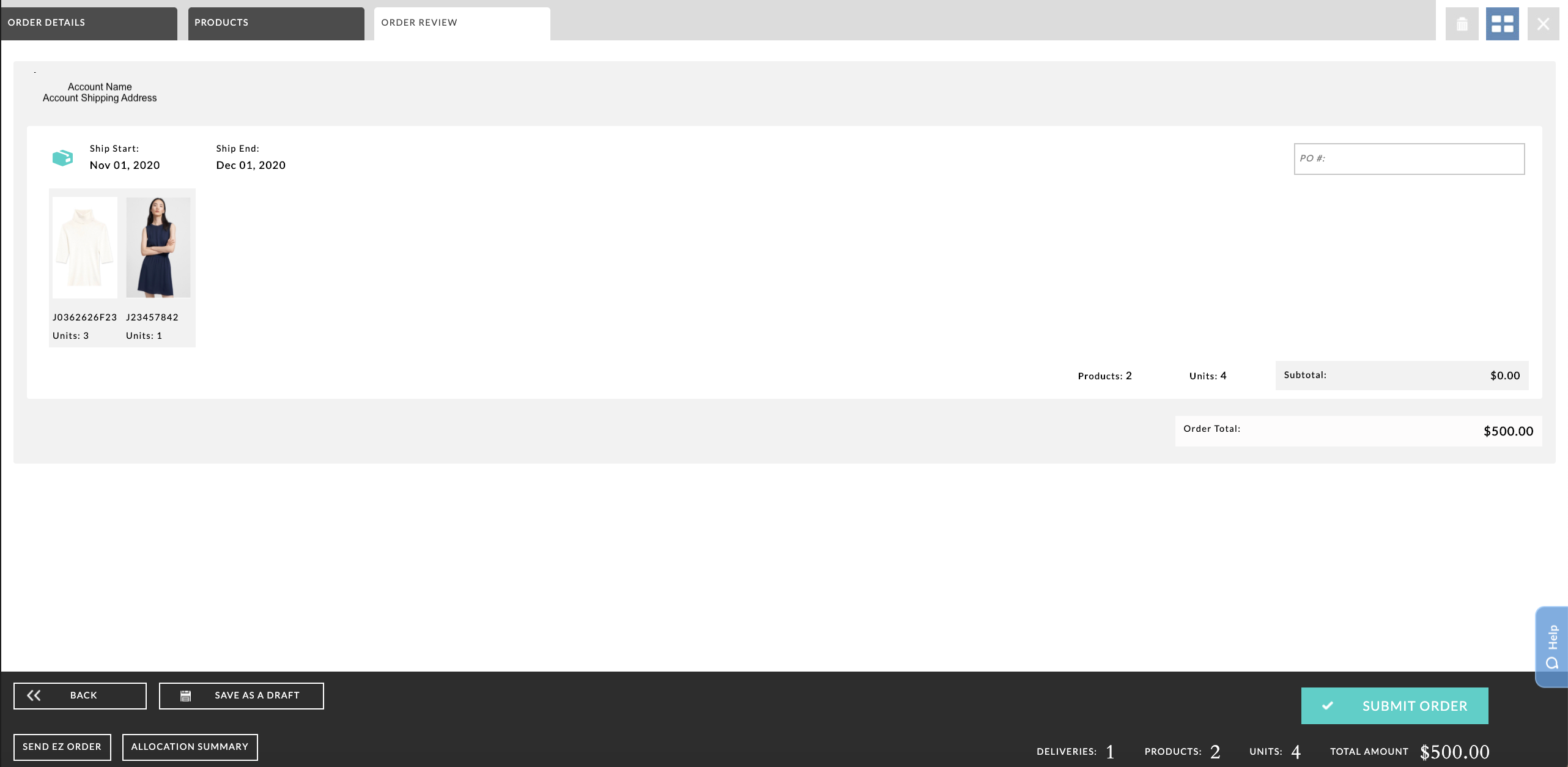 2. PRODUCTS tab to adjust quantities, apply discounts, add order notes and add / remove styles. When adjusting the order you can group the order by delivery, season or department.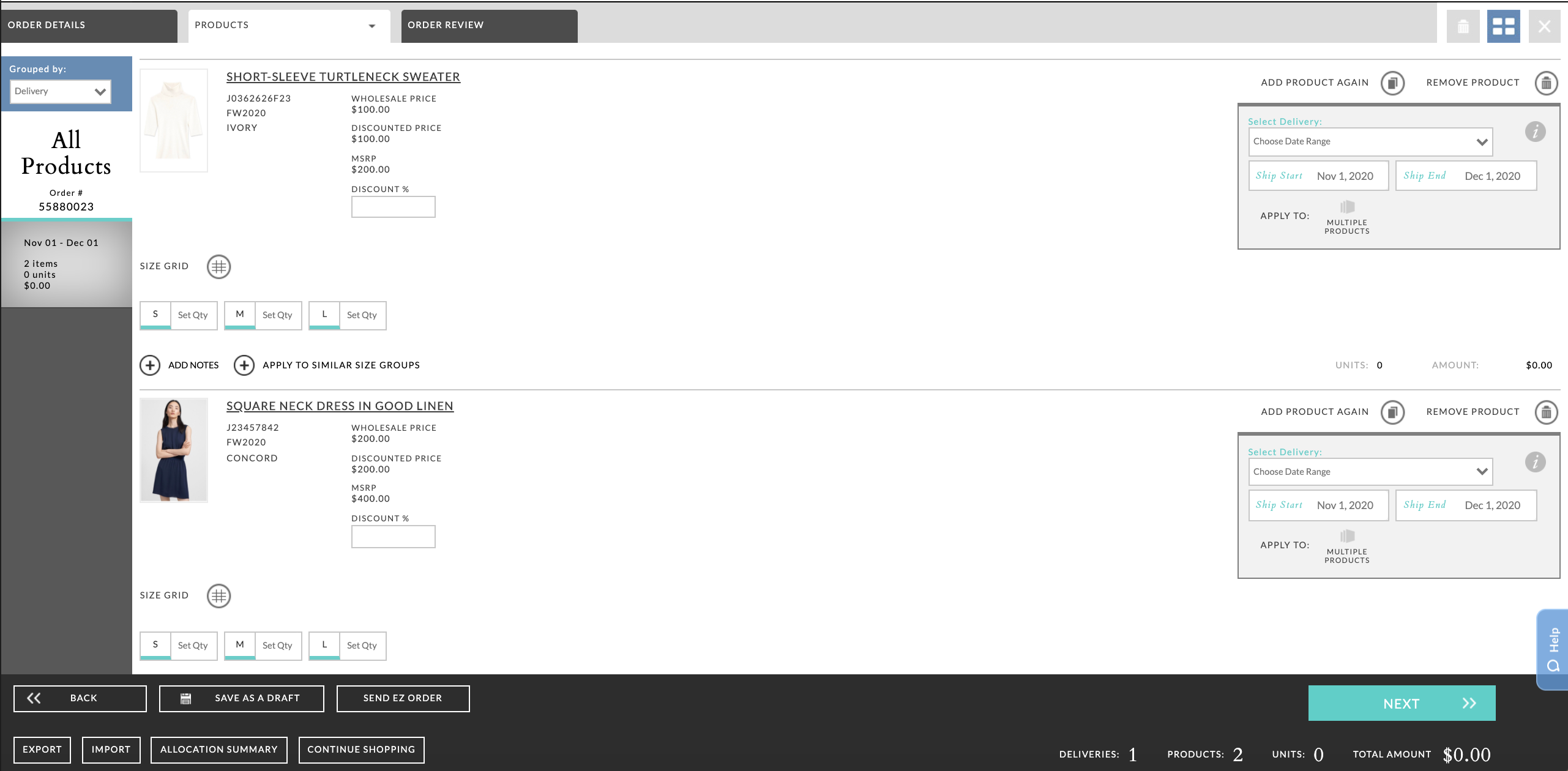 3. Order Overview tab where you can ensure account, buyer, and units are correct. Once you hit submit, this becomes a confirmed order.