If an uploaded image does not match the file naming convention for your account, it may not automatically link to a product after you complete a bulk upload.
To manually link a media file to a specific product, first go to the Products page and click on the product that is missing one or more media files.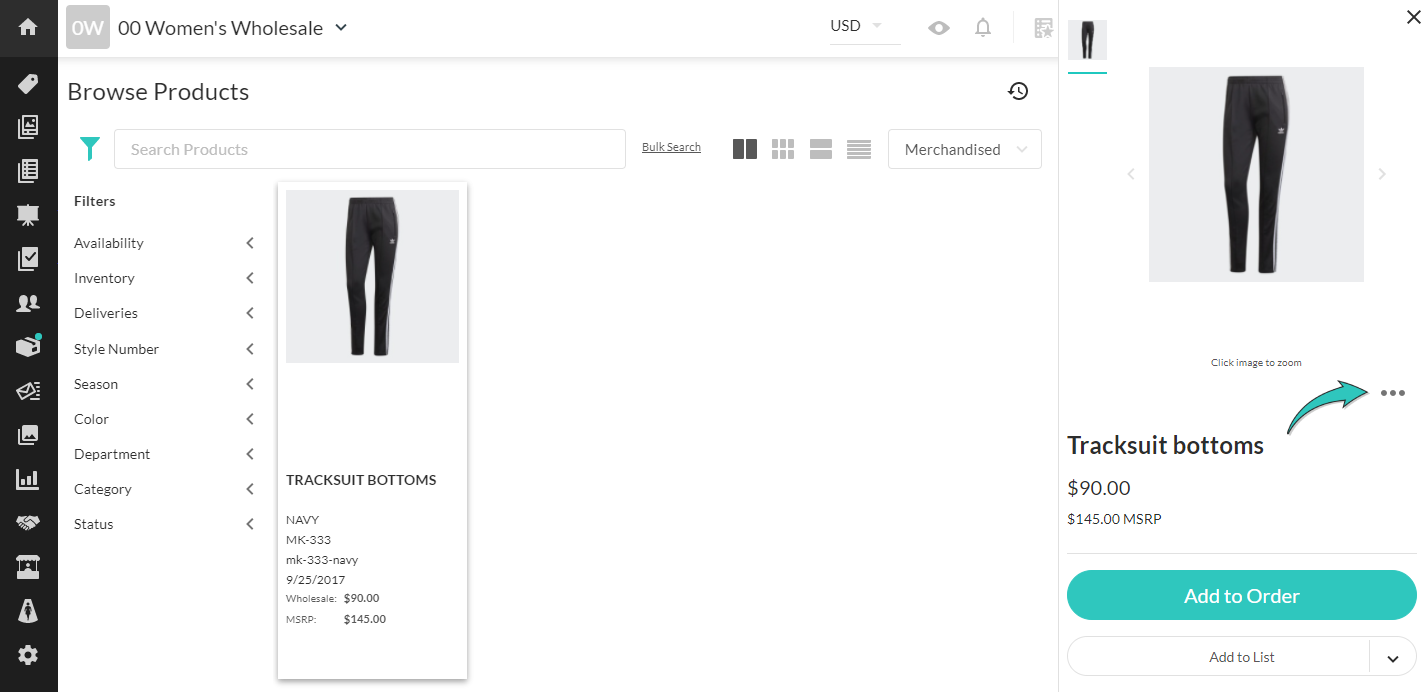 Next, click on the ellipses located underneath the display image and select Manage Media/Images.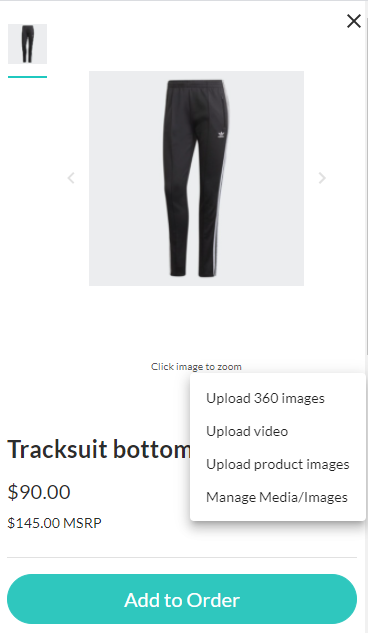 Then, in the window that appears, click on the Unlinked Images tab.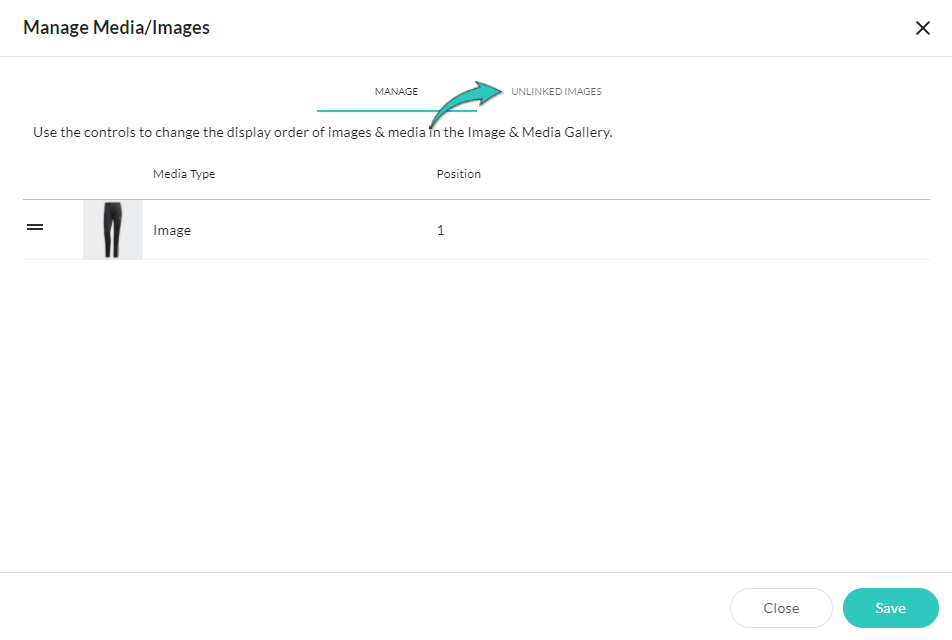 From this view, you can attribute unlinked images to your product. Click the checkbox next to any image you want to add to your product, then click + Add.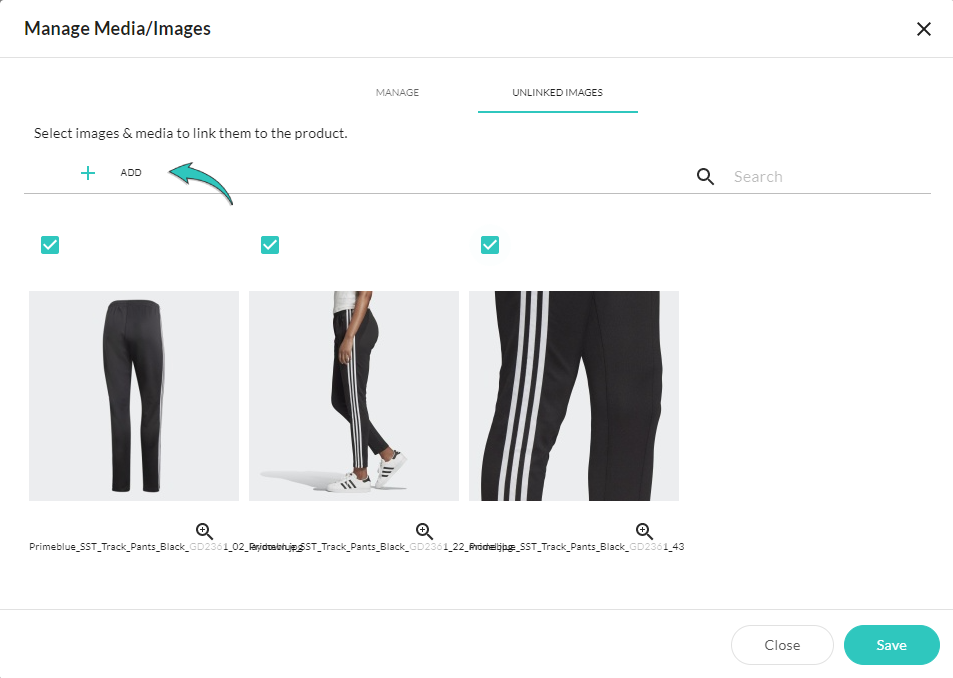 In some instances, it may be helpful to view all images (both linked and unlinked). For example, if you have an image of a model wearing a specific pair of pants and a jacket, it can be helpful to add that image to the product pages of both the pants and jacket individually.
To view images that are currently linked to another product, click the checkbox next to Show all images, not just Unlinked Images in the bottom-left corner of the Manage Media/Images window.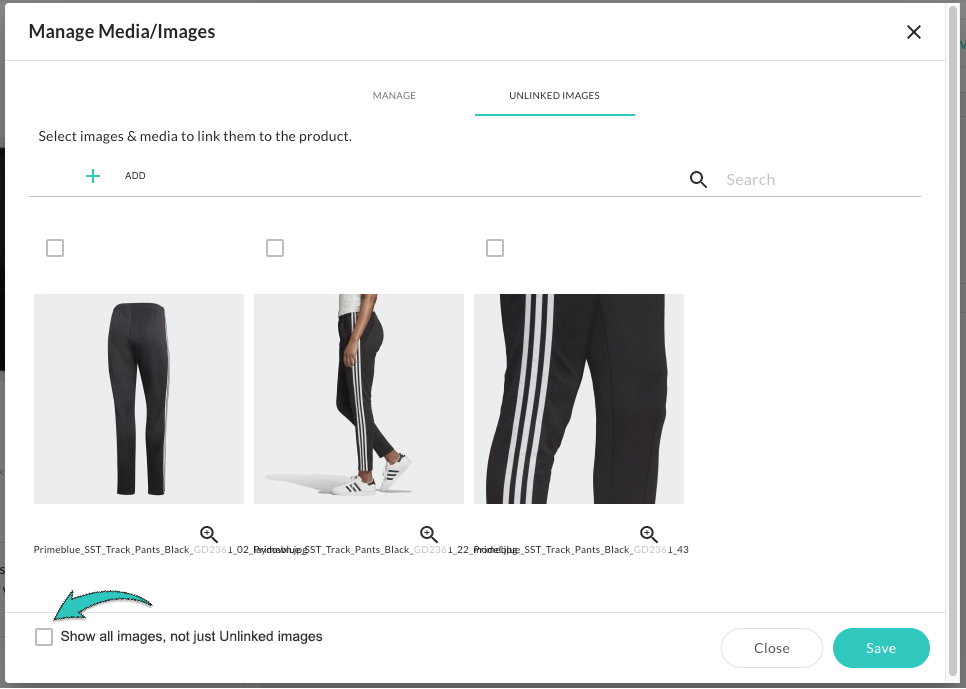 As a last step, we recommend going back to the Manage tab and double-checking the order that your new images will display for your product. If you need to rearrange any images, just drag and drop the image to the position you prefer for that product.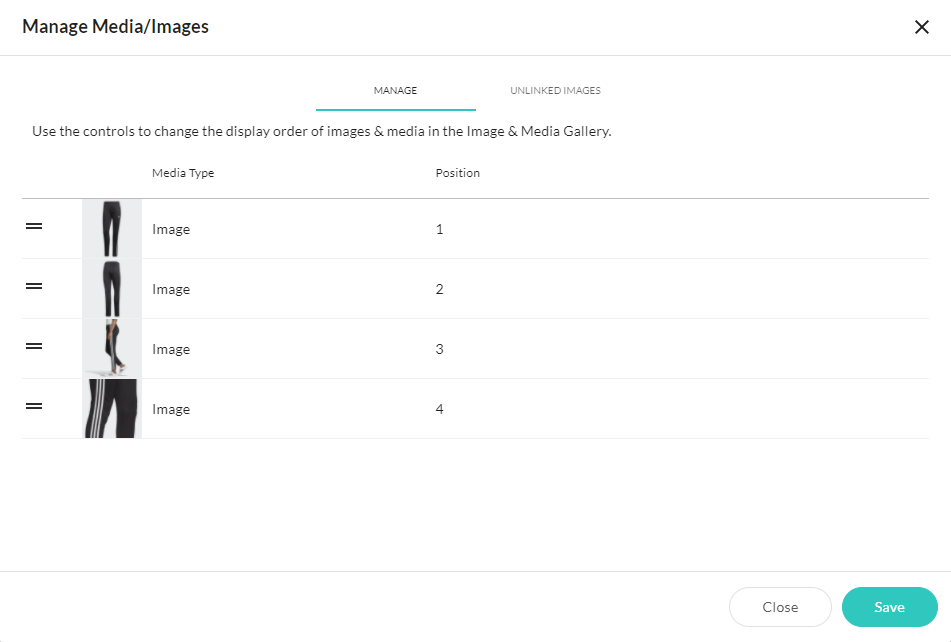 Once you've added all of your images and confirmed the order they'll display in, click Save to confirm your changes.