An image naming convention is setup to allow users to automatically link images to products in NuORDER.
Setup
To start, set this up in Admin > Imagery > Image Settings.
You'll select fields for your image naming convention based on what appears in your product data. You also have the opportunity to add custom text.
If you review the example below, the image naming convention is setup to be "style number_color_01". This translates into "2234_pink_01". The style number is "2234", the color is "pink", and custom text "01" was added to number the images.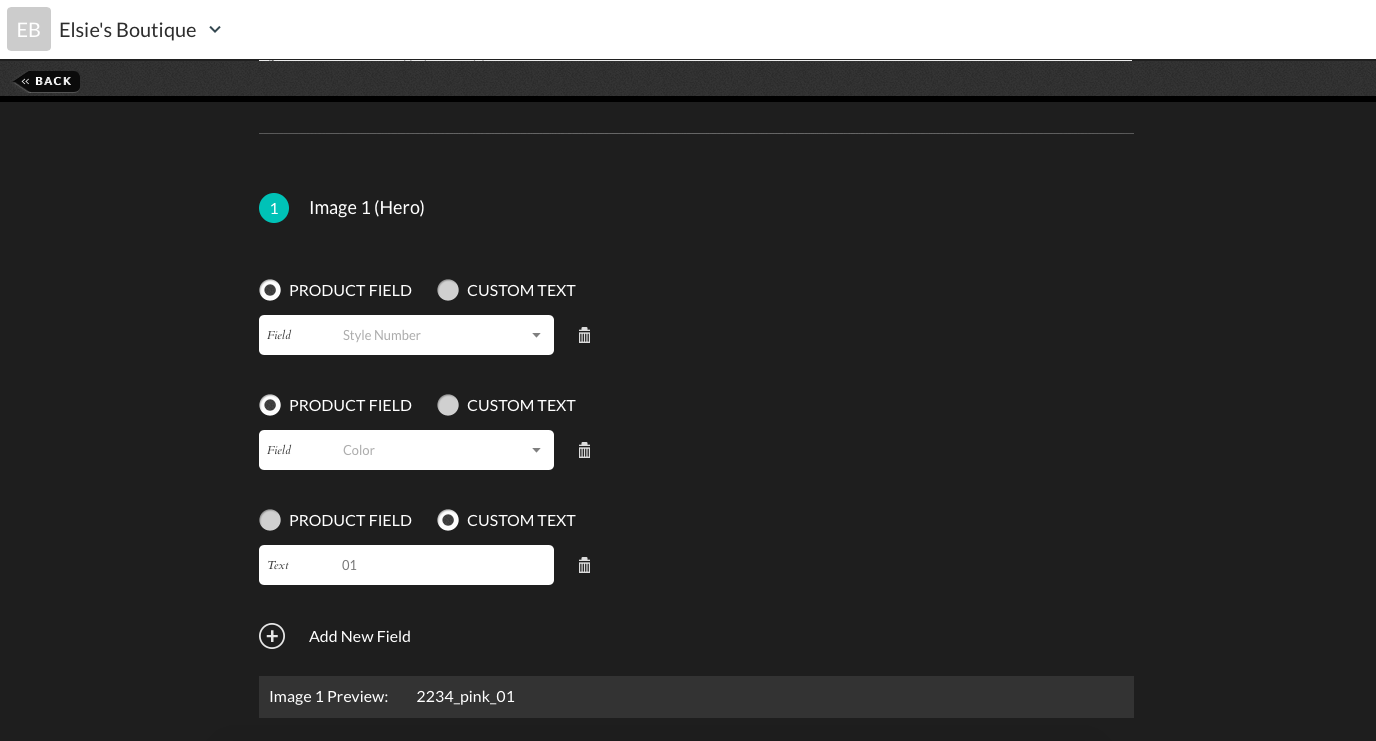 You can set up image naming conventions for all 4 images in NuORDER. These can be set up differently, however most brands set these up to match with only the custom numbered text as the differentiator.
Troubleshooting
If you receive a message when uploading your images that they do not match the naming convention, double check your image and check for these details:
1) The image names don't include additional spaces between fields
2) The information matches our product data exactly
3) The image name matches the case of the product data exactly
If you continue to have issues, send an example of an image you can not get to link to heroes@nuorder.com.