You can integrate your dropbox account with NuORDER to automatically sync images. If your images are named per your image naming convention, they will automatically link to the corresponding products.
If your images don't match your image naming convention, the images will not sync.
Connecting Dropbox
Head to Admin > Imagery & Media > Dropbox Management.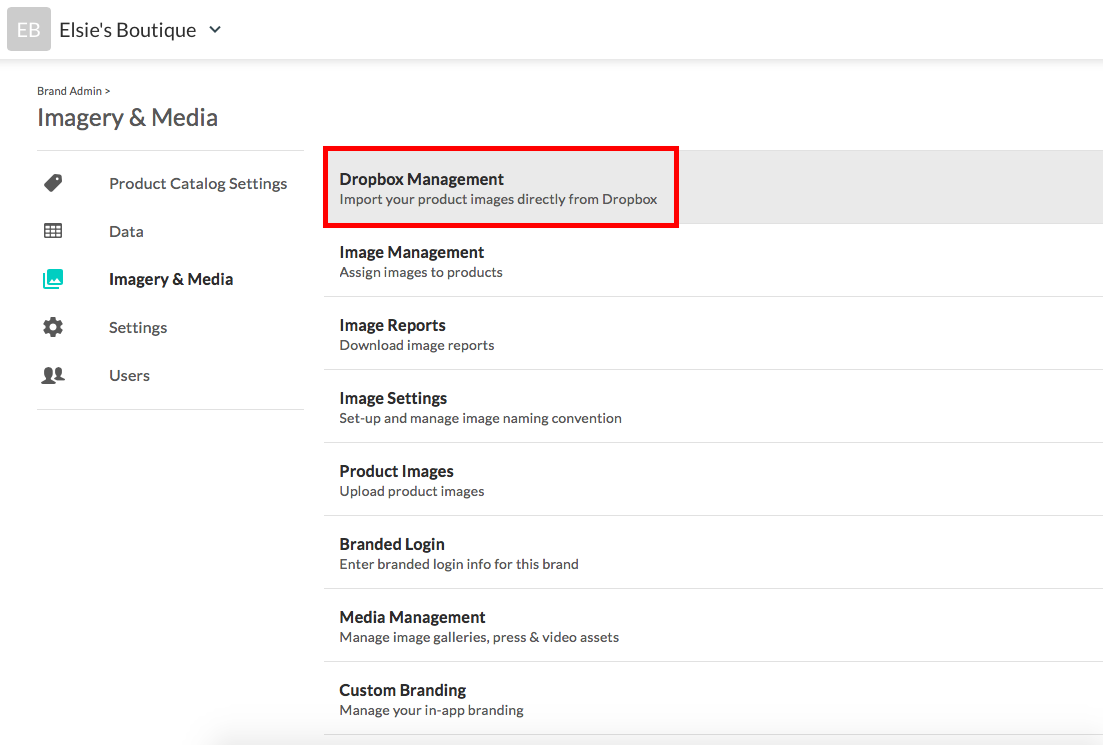 Next, click Go to Dropbox.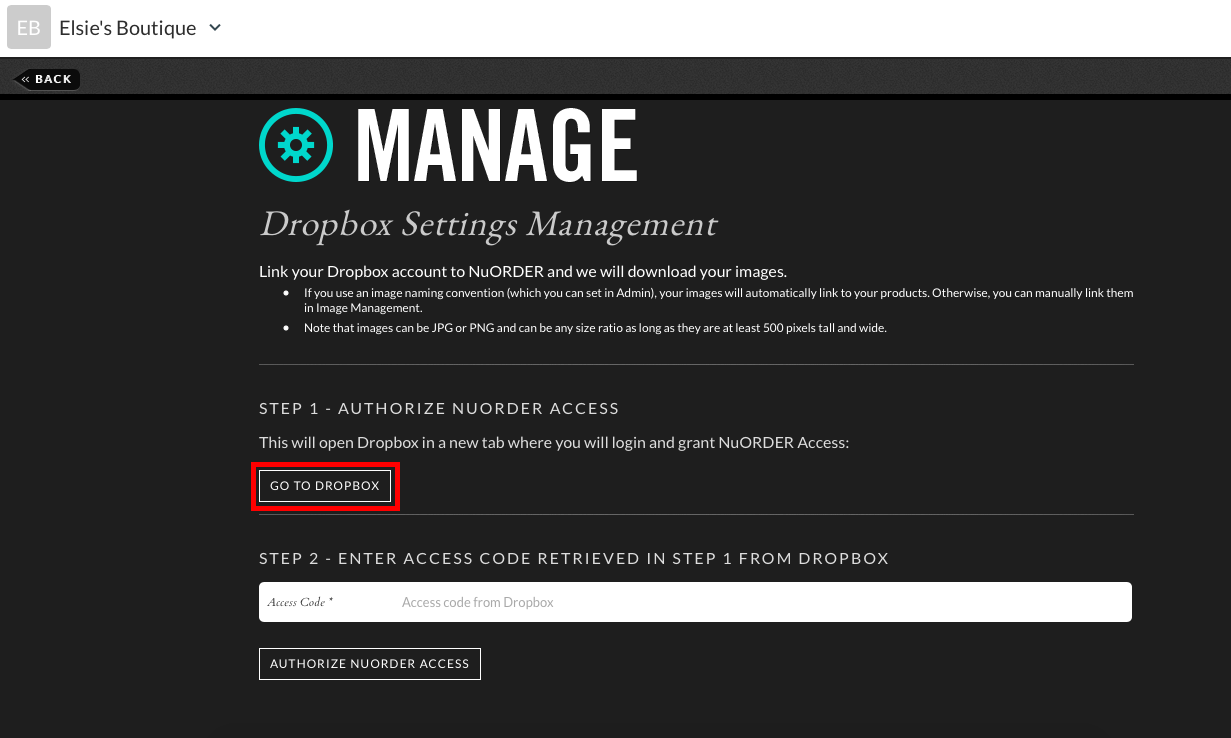 Now you'll be taken over to Dropbox to enter your login credentials. Enter your info and click Sign in. Once you're signed in, you'll be asked to give NuORDER access to your images. Click Allow.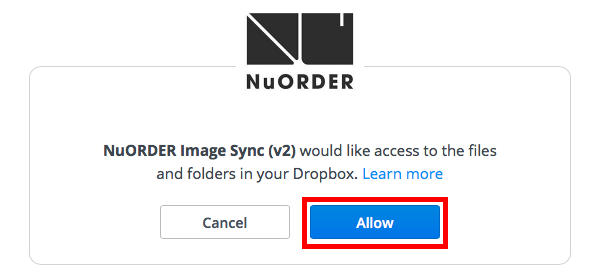 After you allow access, Dropbox will provide you with a code to enter on NuORDER.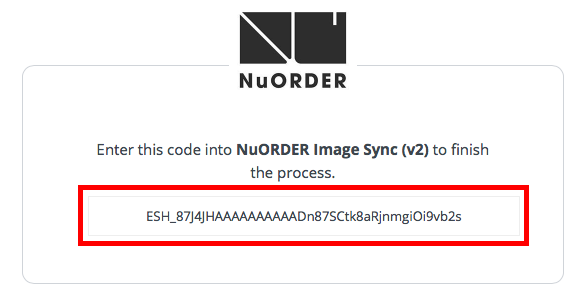 Copy this code and paste it into NUORDER, then click Authorize NuORDER Access.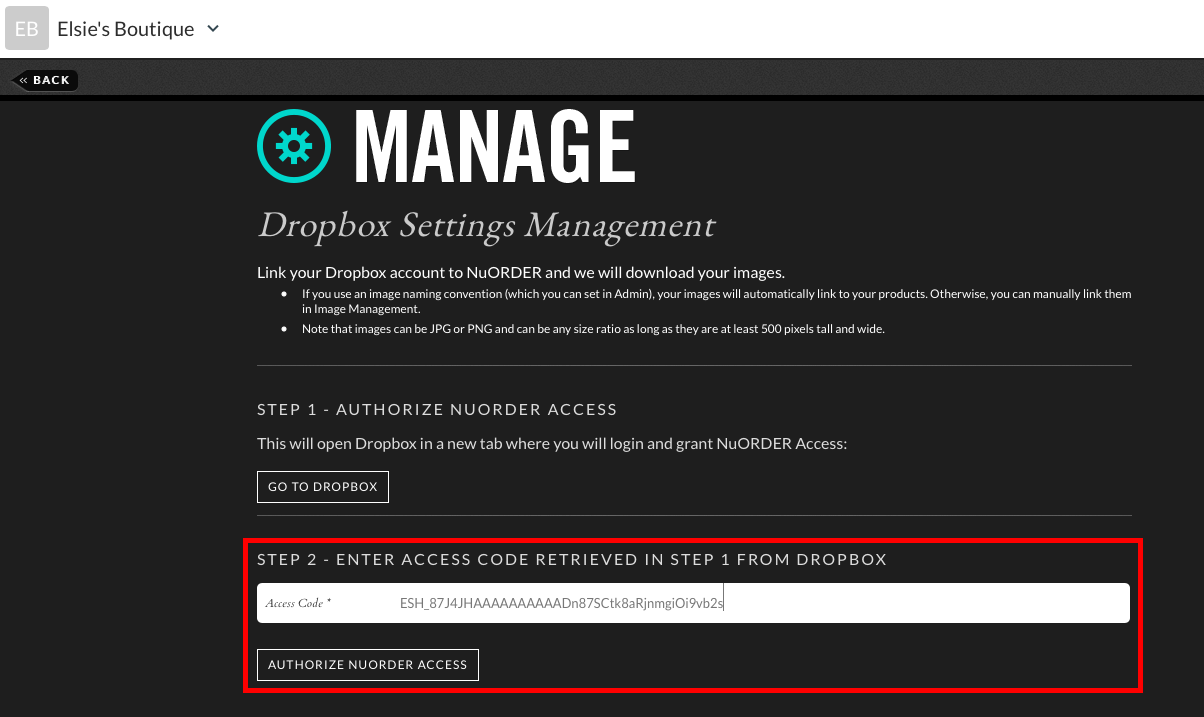 Finally, you'll select your desired folder from the available selections. Just click on the appropriate folder name and make sure it's marked off with a teal check mark as in the image below. After selecting the folder, select Update Dropbox Settings. This will save your selected folder.