Getting images into NuORDER has never been easier. All you have to do is link your Dropbox account with NuORDER and place images in your Dropbox. They will automatically link to your products as long as you use an image naming convention.
Don't have an image naming convention? Fear not, you can still use Dropbox and your images will appear in your unattached images section of the Admin console for you to link them to your products in NuORDER. However, there is nothing easier than automatic linking, so we highly recommend you try an image naming convention.
Follow the Steps below to connect your Dropbox to NuORDER:
First off, head into the Admin section and scroll down to the Dropbox Settings heading: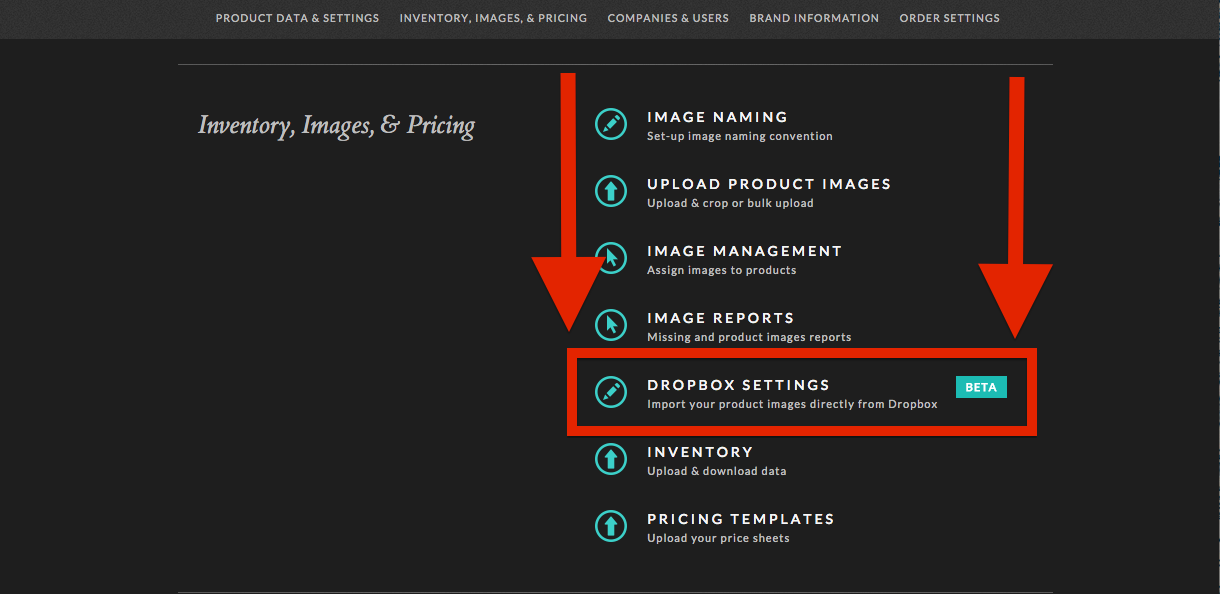 Next, click on GO TO DROPBOX: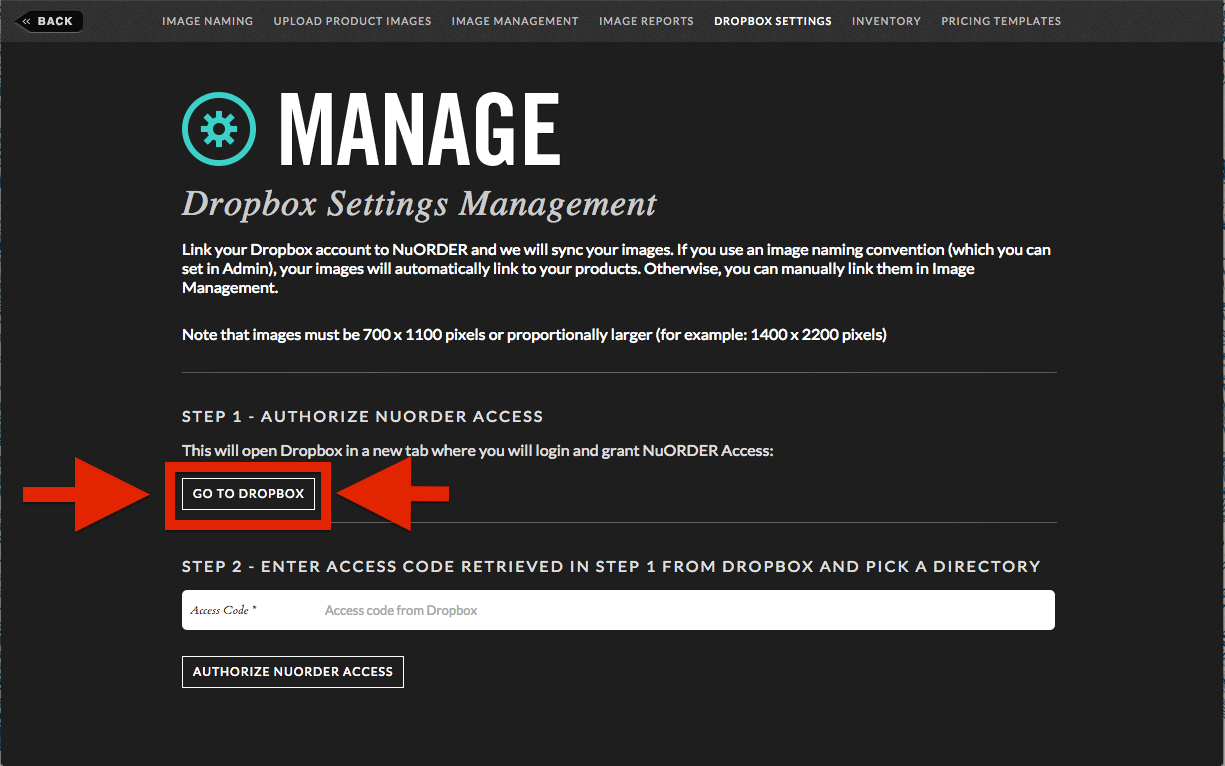 Now you'll be taken over to Dropbox to enter your login credentials. Go ahead and enter your info and click sign in: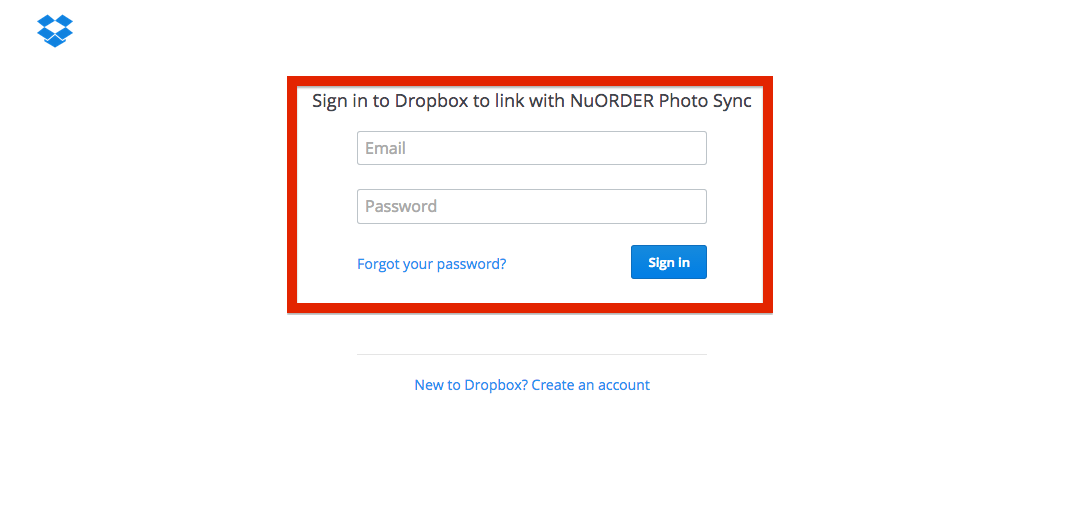 Once you're signed in, you'll be asked to give NuORDER access to your images. Go ahead and click Allow: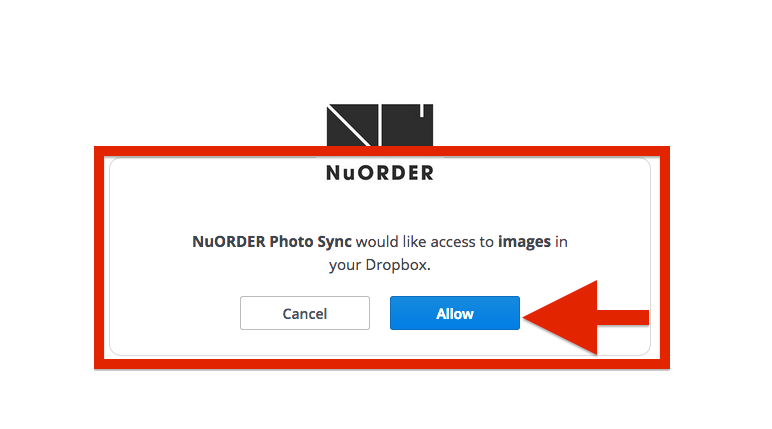 Once you've allowed access, Dropbox will provide you with a code to enter on NuORDER: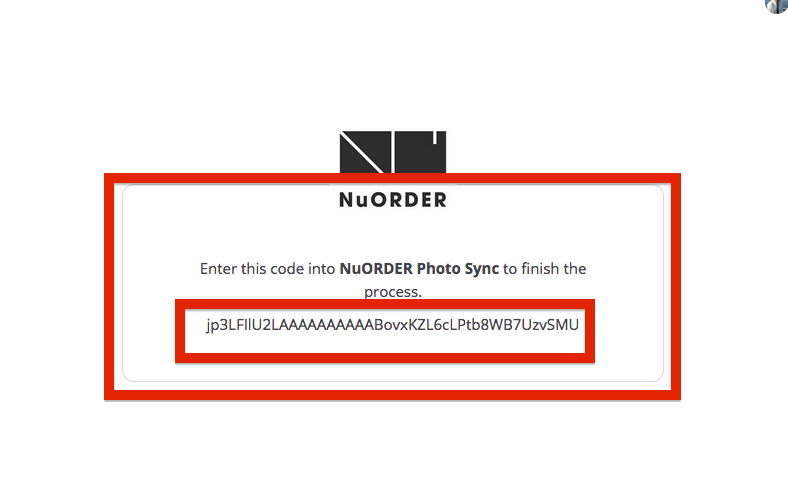 Now, Copy this code and Paste it into Step 2 in NUORDER and then click AUTHORIZE NUORDER ACCESS: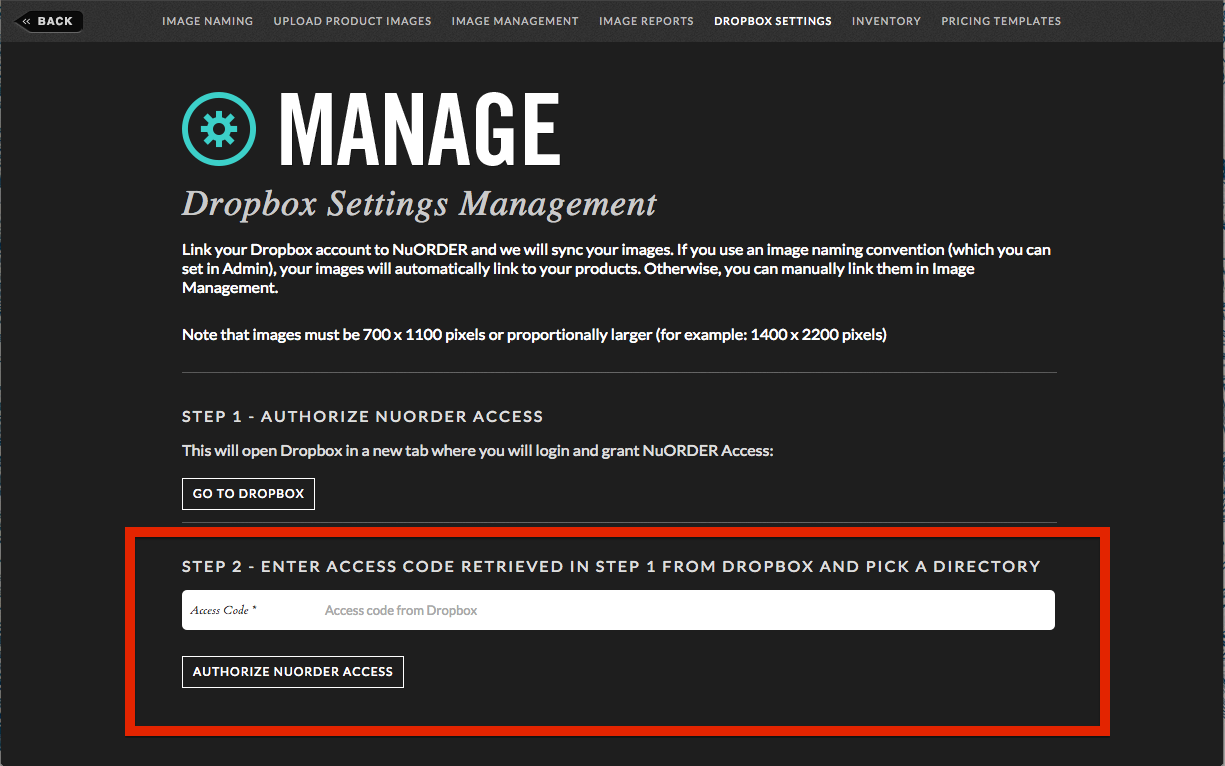 Finally, you'll select your desired folder from the available selections. Just click on the appropriate folder name and make sure it's marked off with a teal check icon as in the image below: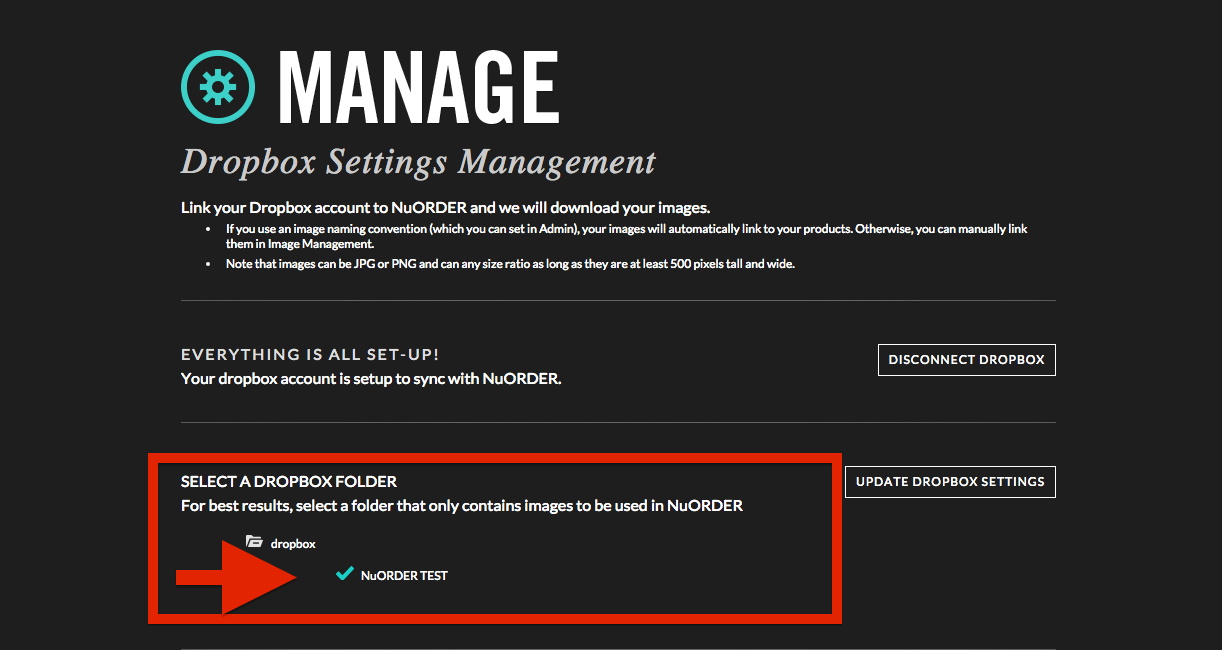 And that's it! If you'd like to make any updates you can always click UPDATE DROPBOX SETTINGS to adjust your current setup or DISCONNECT DROPBOX to start over.