There are four different ways to filter through your assortment in the grid view.
Column filters (Checkbox style)
In the field across the columns: Go to the field you'd like to filter by and select the icon to the right of the field name. Uncheck the Select All option, and select the attribute you'd like to filter by.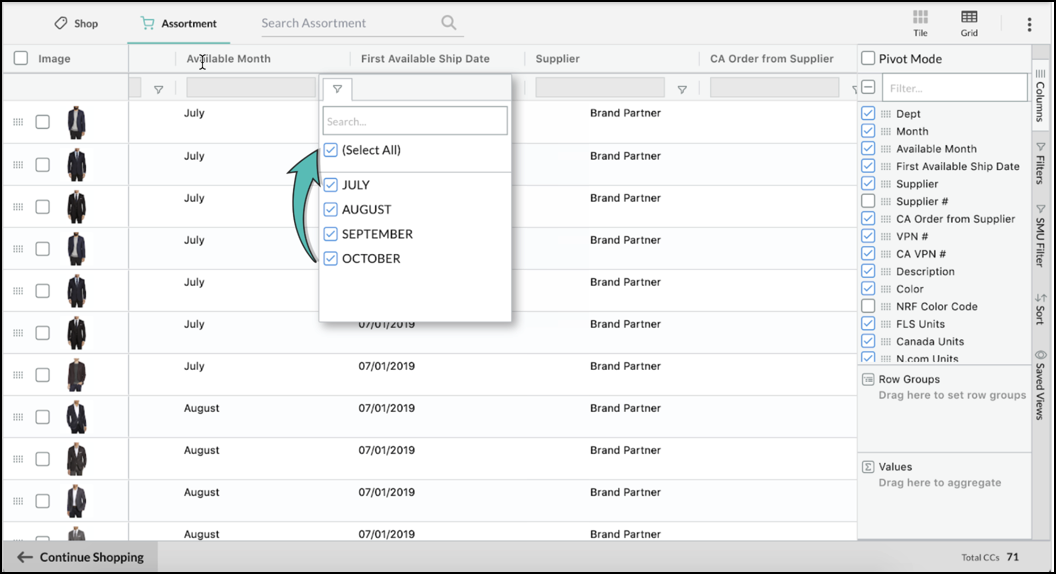 Column filters (Parameter style)
At the top of select columns, you can specify parameters and type a keyword that you want to filter by. Selecting the icon will allow you to add multiple keywords and determine how the filter should act. Text fields will offer options like contains or starts/ends with, while number fields will have options like greater than, less than, or a range.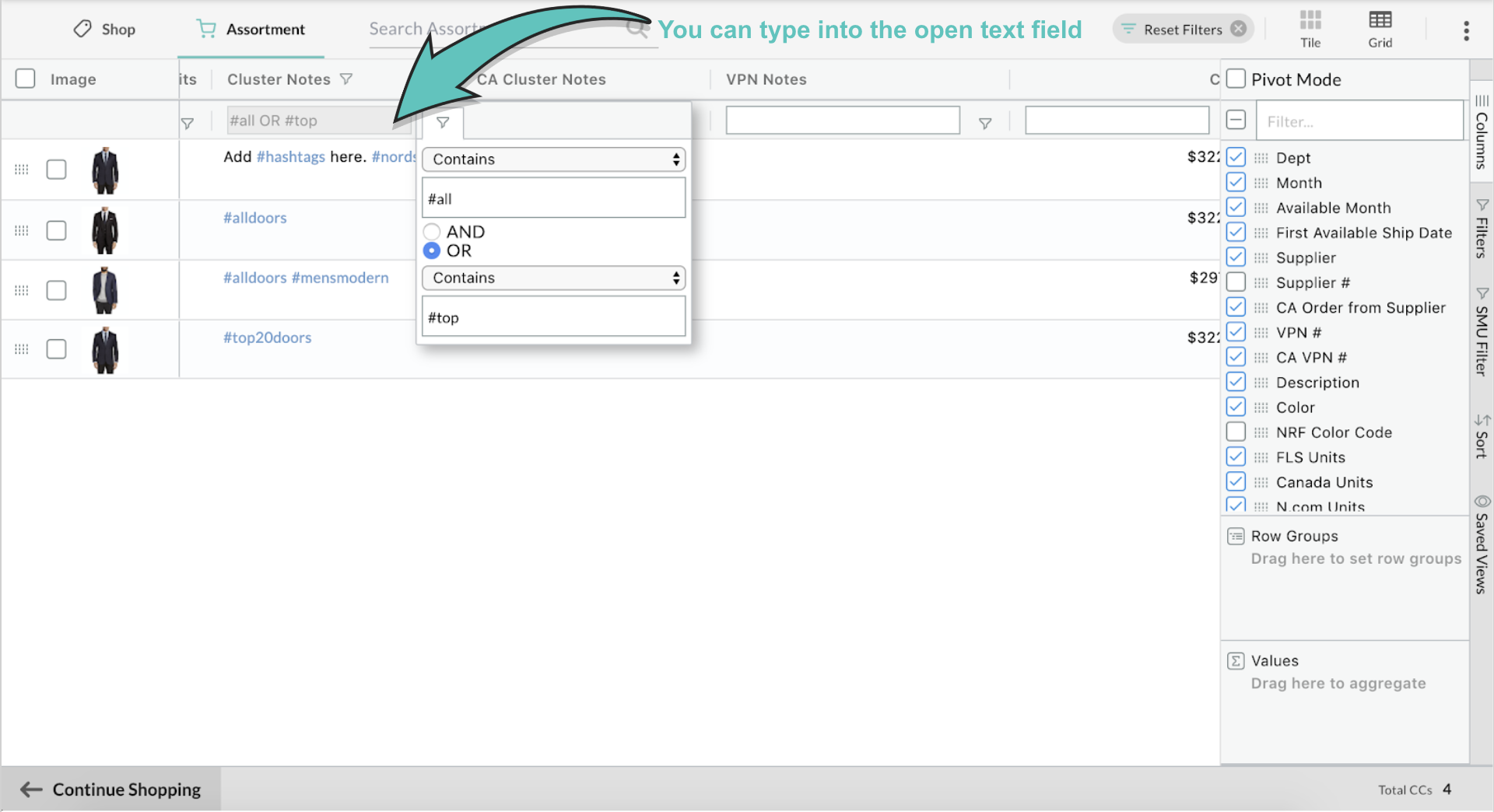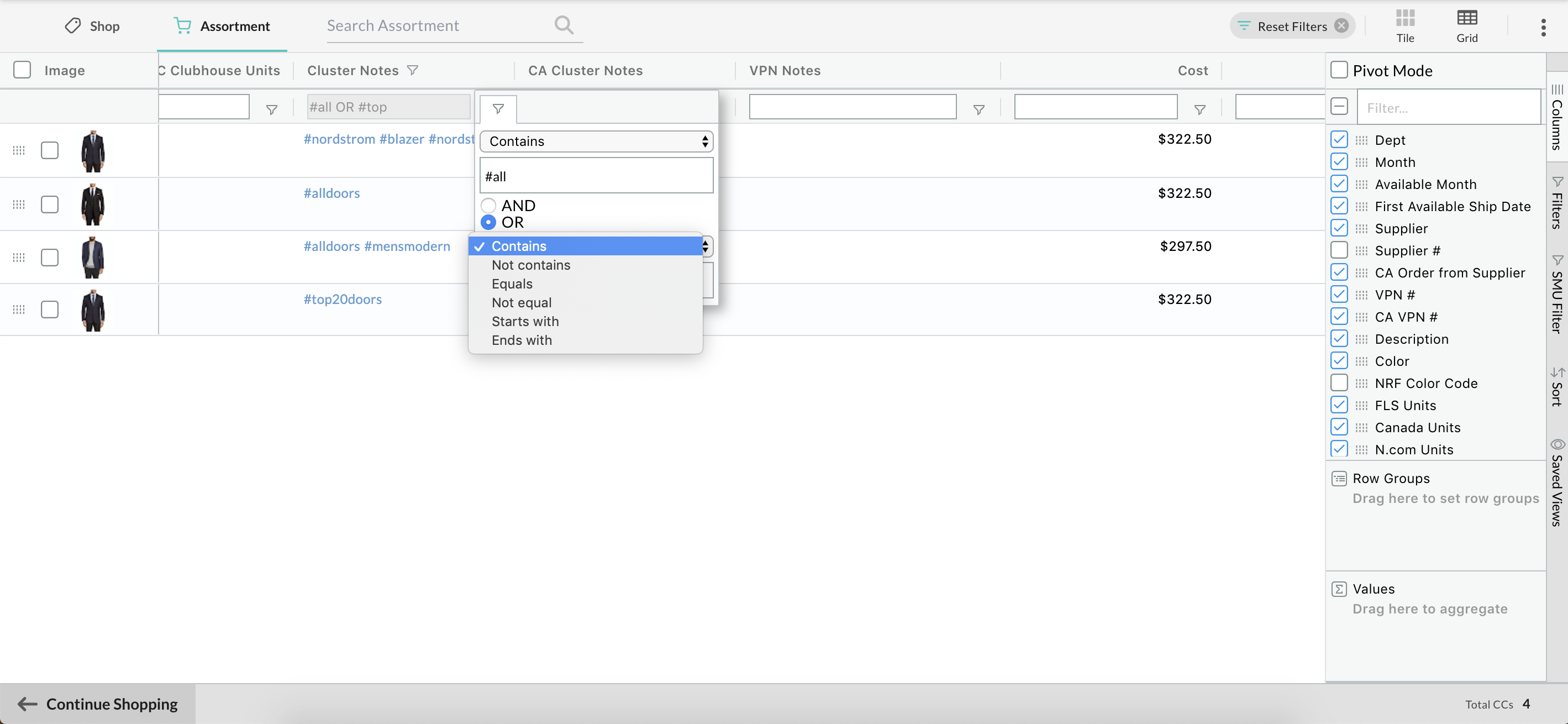 Filter sidebar
To the right of the grid, there is a Filters option below the Columns tab in the sidebar. Using this feature allows you to see all of the assortment fields in a list view. Selecting the field you wish to filter by will expand that field and show you its filtering options, which will have the same options as the Grid View filters (checkbox, search or typed keywords). You can filter by as many fields as you want.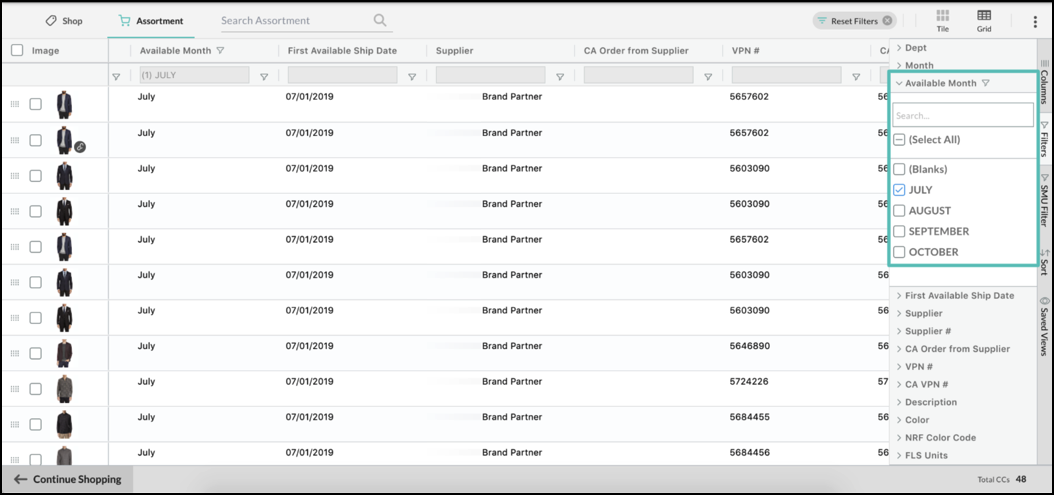 SMU filter
You can also filter view your SMU's using the "SMU Filter" option in the sidebar below the "Filters" tab. Here you have the option to filter by "SMU Only" or to "Exclude SMU." This makes it easier to identify SMU's that still need to be linked post-market.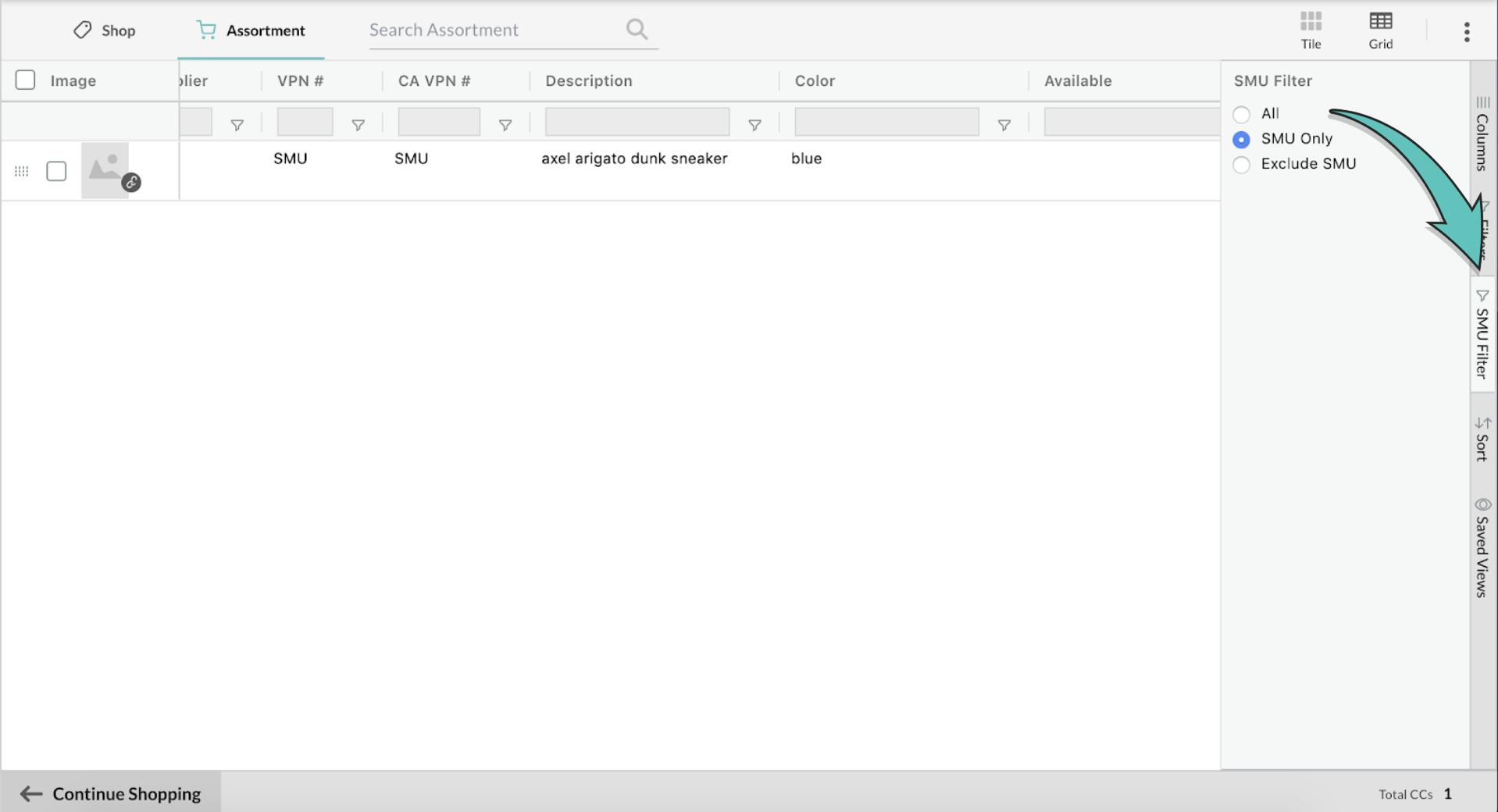 Comparing filtered and total values in your assortment
By default, the total value of an assortment (e.g. total number of units, cost, etc.) is automatically tracked in the footer at the bottom of your screen in grid view.
When you apply a filter to an assortment, a second summary row is automatically created above this showing the total value of all products in your assortment that match the criteria of your filters.
No matter how many filters you apply, you can quickly compare and contrast between any filtered total and the original total in your assortment.