When you log in to NuORDER, you'll arrive at the Drive page with your assortments.
If you're creating this assortment for your team, go to the location where you want the assortment to live, and select + New > New Assortment in the upper-right corner.

Name your assortment, then pick an Assortment Type, Deliveries, Doors, and Brand. 
Note: When naming your assortment, we recommend the following format so all assortments are named within the same structure: Department Vendor Season/Month Year.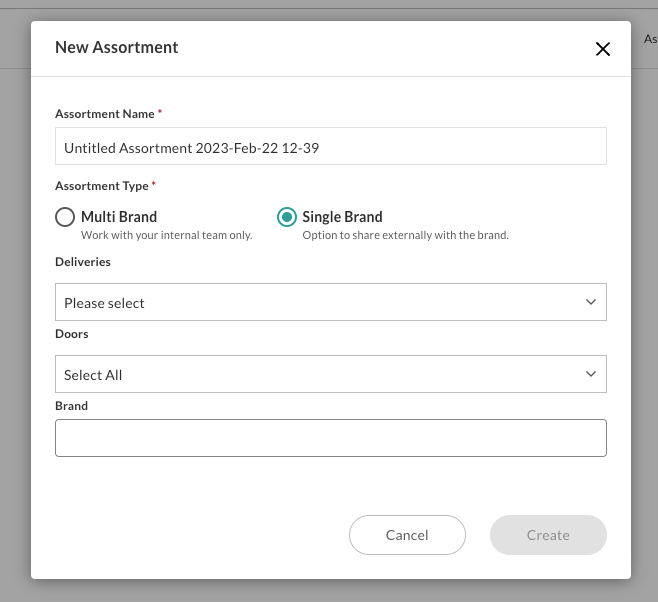 Note: Brands and retailers will have different selections on the New Assortment window. 
To change the name of an assortment, highlight the current name and use the delete button on your keyboard to remove this name. You can then enter the new name of the assortment.