Want to leave a note on an assortment for your team (or even yourself)? As long as you have edit access for an assortment, you can add a note to any cell with just a few clicks.
To add a note, right click on a cell within your assortment and select Insert Note.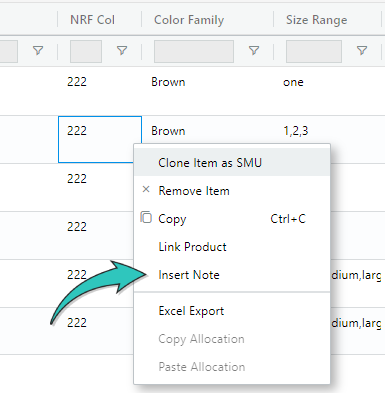 A small window will appear next to the cell. Simply enter text into this window to add it as a note to that cell. (If you need more room, you can expand this textbox by clicking and dragging the bottom-right corner of the window.)

Once you've finished, simply click away from this window and you're all set. A triangle will appear on the corner of the cell to indicate that a note is present. If you hover over the cell, your note will appear.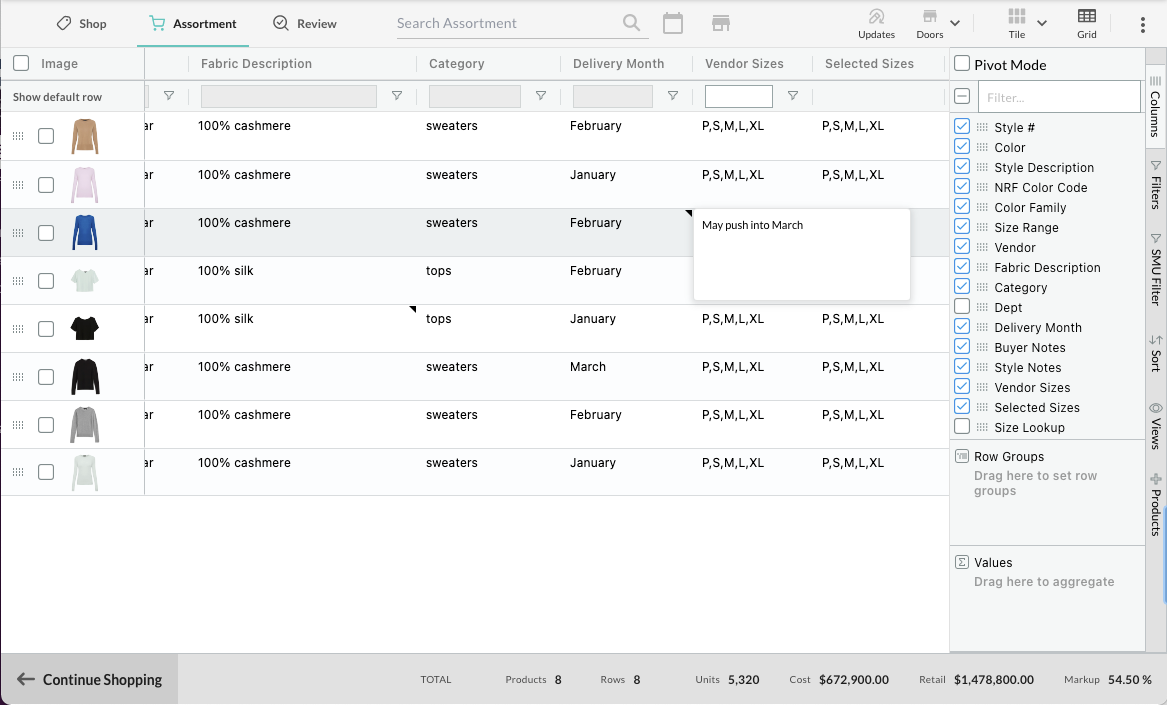 You can edit a note at any time by clicking on the note itself when hovering over a cell. If you want to remove a note from a cell completely, either delete all text within the note, or right-click on the cell and select Clear Note.