As a buyer or planner, part of your job is making sure you have the right sizes of the right products going to the right locations. If your retailer plans by size in NuORDER, after you've selected your products in the Shop tab, and written and sized your order in the Assortments tab, move over to the Review tab to analyze the total units per size being planned across all products, doors, and deliveries from a more holistic viewpoint.
Choose from two templates to review your allocations.
Doors by product
In this template, choose a single product (style/color) and review the sizing table for all doors by delivery. This view will help you assess if you have the right amount of each size, and if those units are going to the right locations.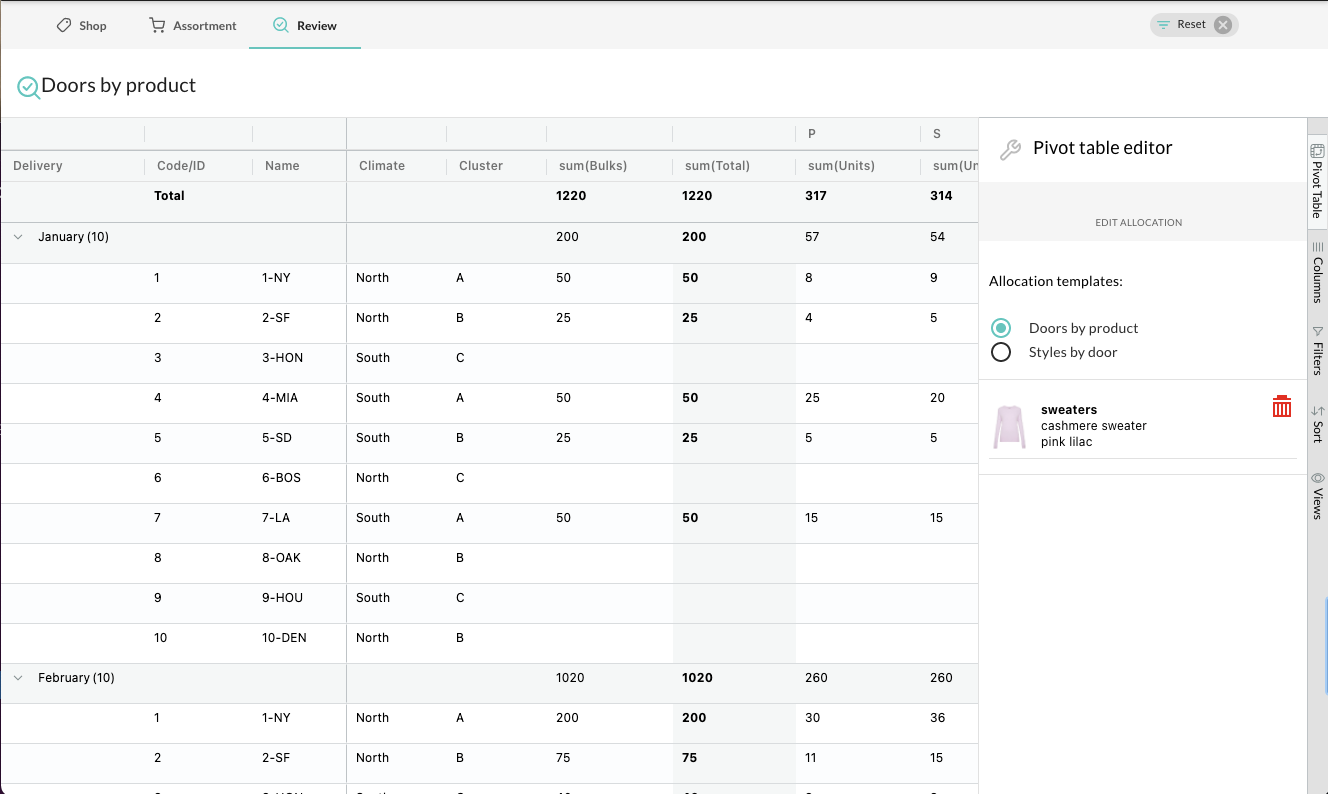 Once you've selected your product, you can further configure your table by adding additional door attribute columns from the Columns tab on the sidebar to see additional data. Door attributes include door groupings you've set up within your assortment, like volume clusters, climate, and channel.
Styles by door
Choose a single door and review all products and sizes currently written for that door. This view will help you answer questions like: Does this door carry enough fringe sizes? Are there any gaps in this door's sizing across all products?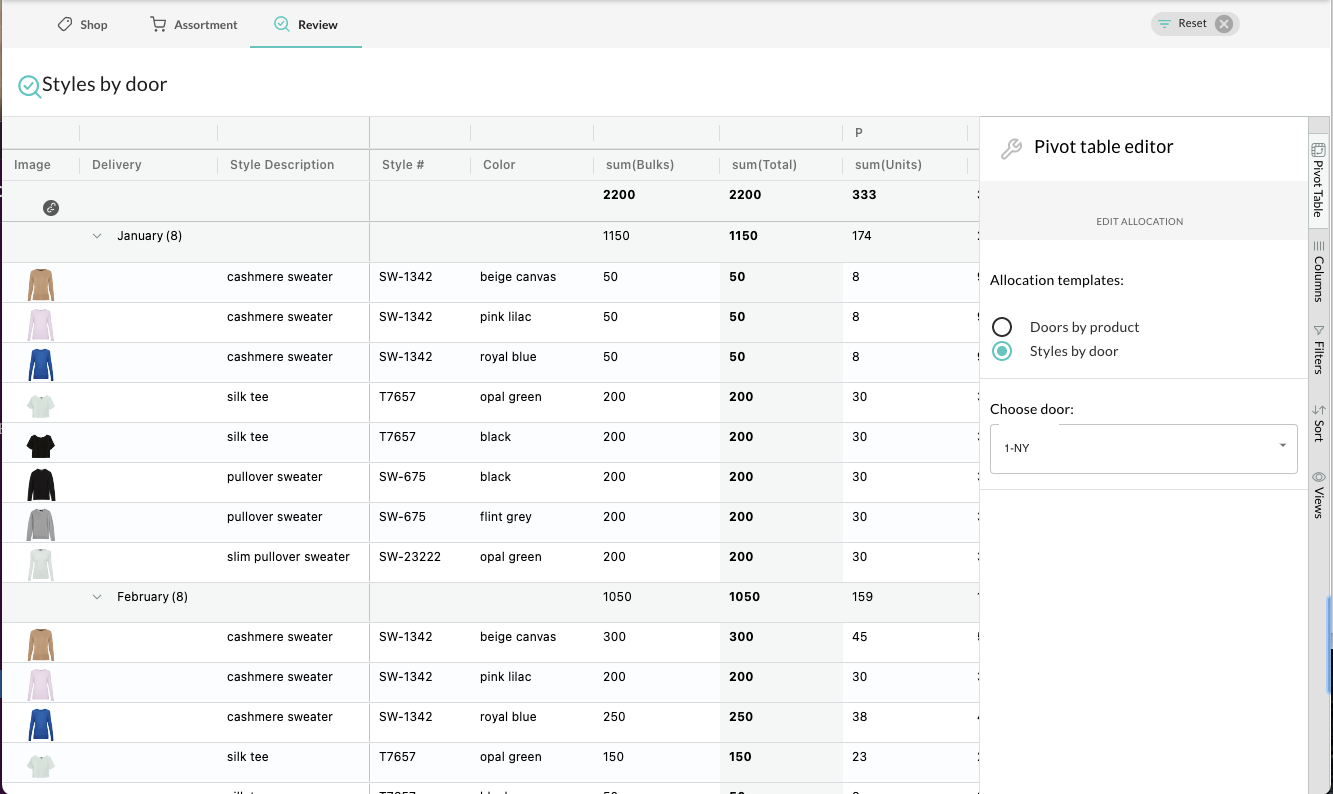 Use the Columns tab in the sidebar to add additional product attributes to this template to help you make sizing decisions, including attributes like color, cost, retail and other product data associated with each product row.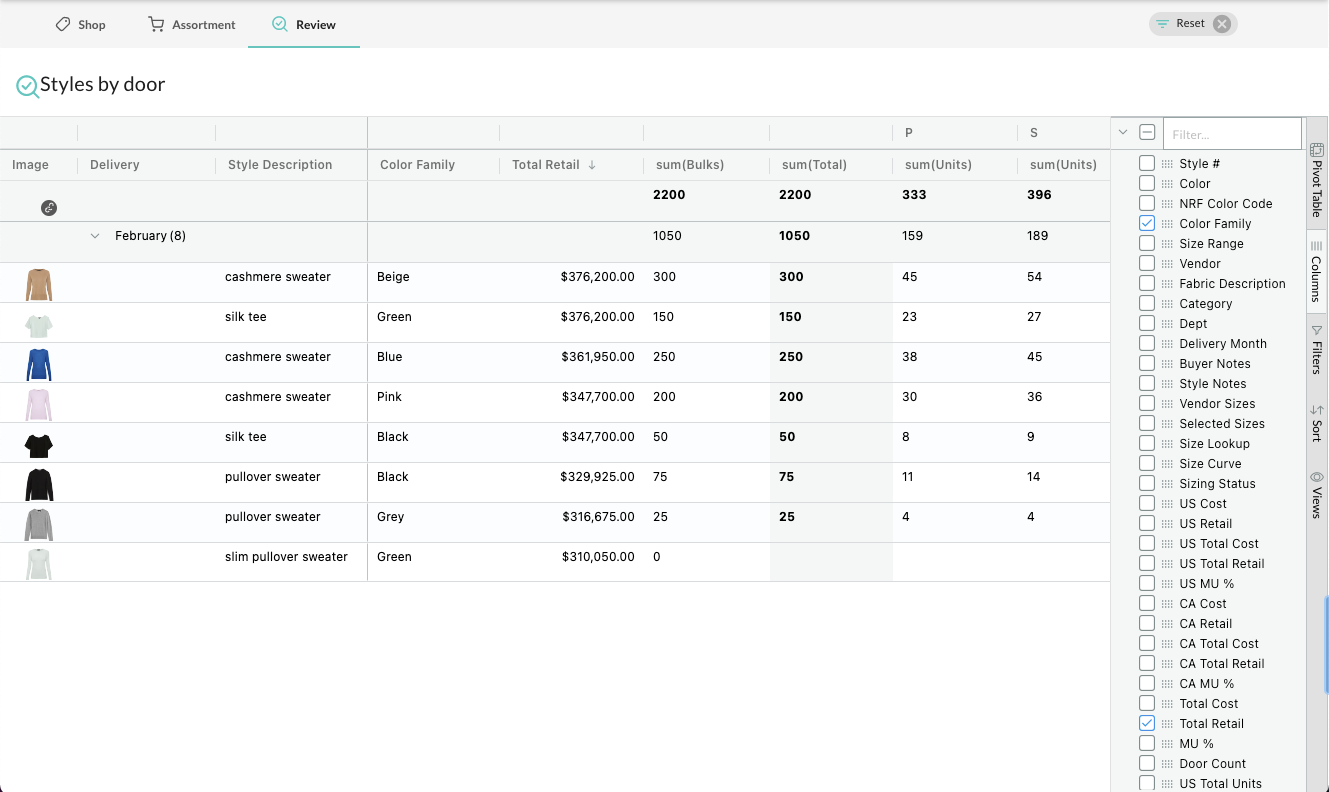 Further configure your table and save your views
Once you've updated your table with the desired attributes from the Columns tab, rearrange them in the order that makes your review easier. Then check out the other sidebar tabs for additional configurations:
Filter your view to show only the information you care about.
Sort by a column to organize your data.
Save your view to revisit your favorite setups.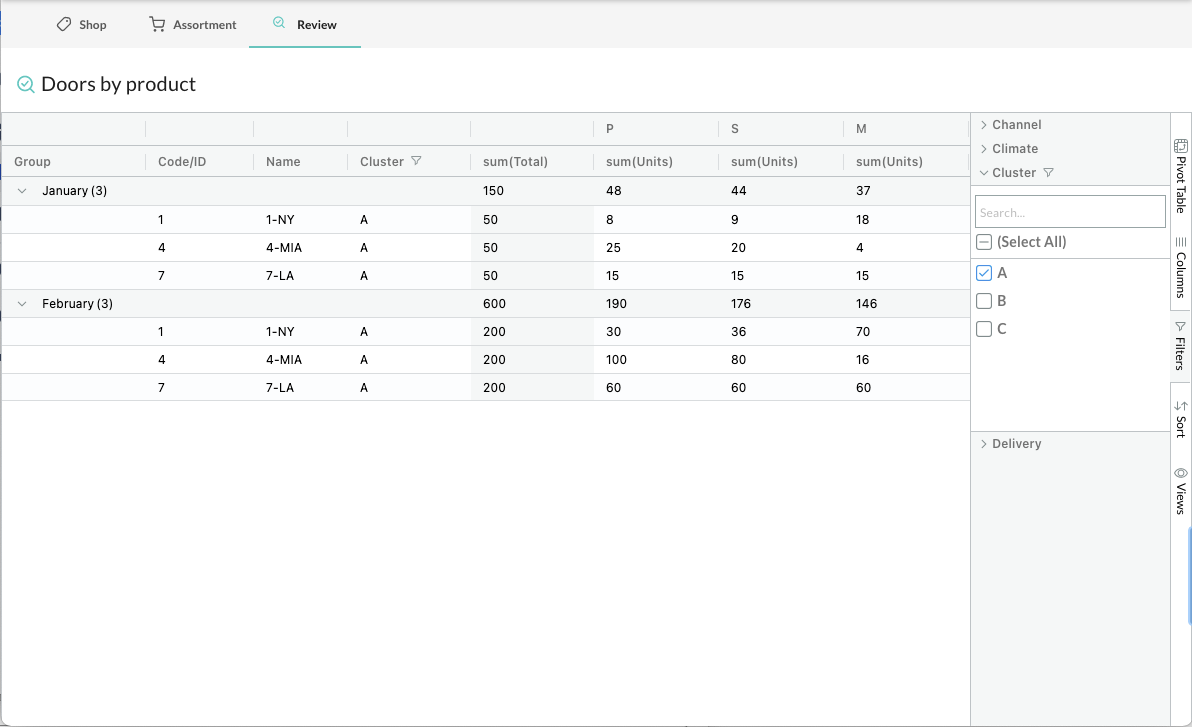 And if you want to start over, just click the Reset button up top to clear your selections and begin again with a clean slate.
Need to move some units around?
Go for it! You can edit in this tab to modify the units per size. Just remember to also modify your door level bulks if that total has changed to ensure they stay in sync with your size units. Since your assortment is live, all edits made in this tab will be updated in real time on your Assortment tab as well.