When you successfully export item data or Purchase Order data, a record of your export will automatically be added to the export log. 
To access the export log, click on the kabob menu in the top-right corner of your assortment. Then, select View Export Log.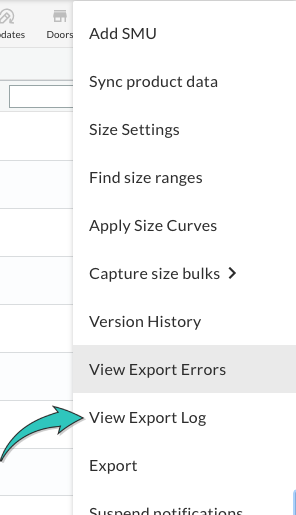 All successful exports are included in this log. Your most recent successful exports will always appear at the top of the list. The Export Log also contains a summary at the top to track the number of exports from the assortment.
For retailers that have the Create or Update option, it will also track the number of each type selected.
You can also track the sent status of each product row using export schema columns. These columns, such as Item Export and PO Export, will display a timestamp of the latest export they were included in.