Retailers can set up their assortment schemas to contain generic, freeform UDA fields that users can populate as needed, typically labeled as UDA 1, UDA 2, UDA 3, etc. When using these fields in an assortment, buyers can key in business-specific information that is needed for their area, but may not be a standard part of their company's schema.
In an assortment, you can choose to view specific UDA fields in the grid. In the Columns tab on the right side of your assortment, enter UDA in the search bar. Select how many UDA fields you'd like to turn on, and you'll see them appear in the grid.

If your schema is set up where UDA fields are editable, you can edit a UDA field name by selecting the pencil icon next to the field name in the column header, (e.g. UDA 1), then enter a name for the field. When you change the name of a UDA field, it changes in the Columns tab and everywhere the field name appears.
Note: Custom UDA field names must be unique, alpha-numeric, and contain no more than 30 characters.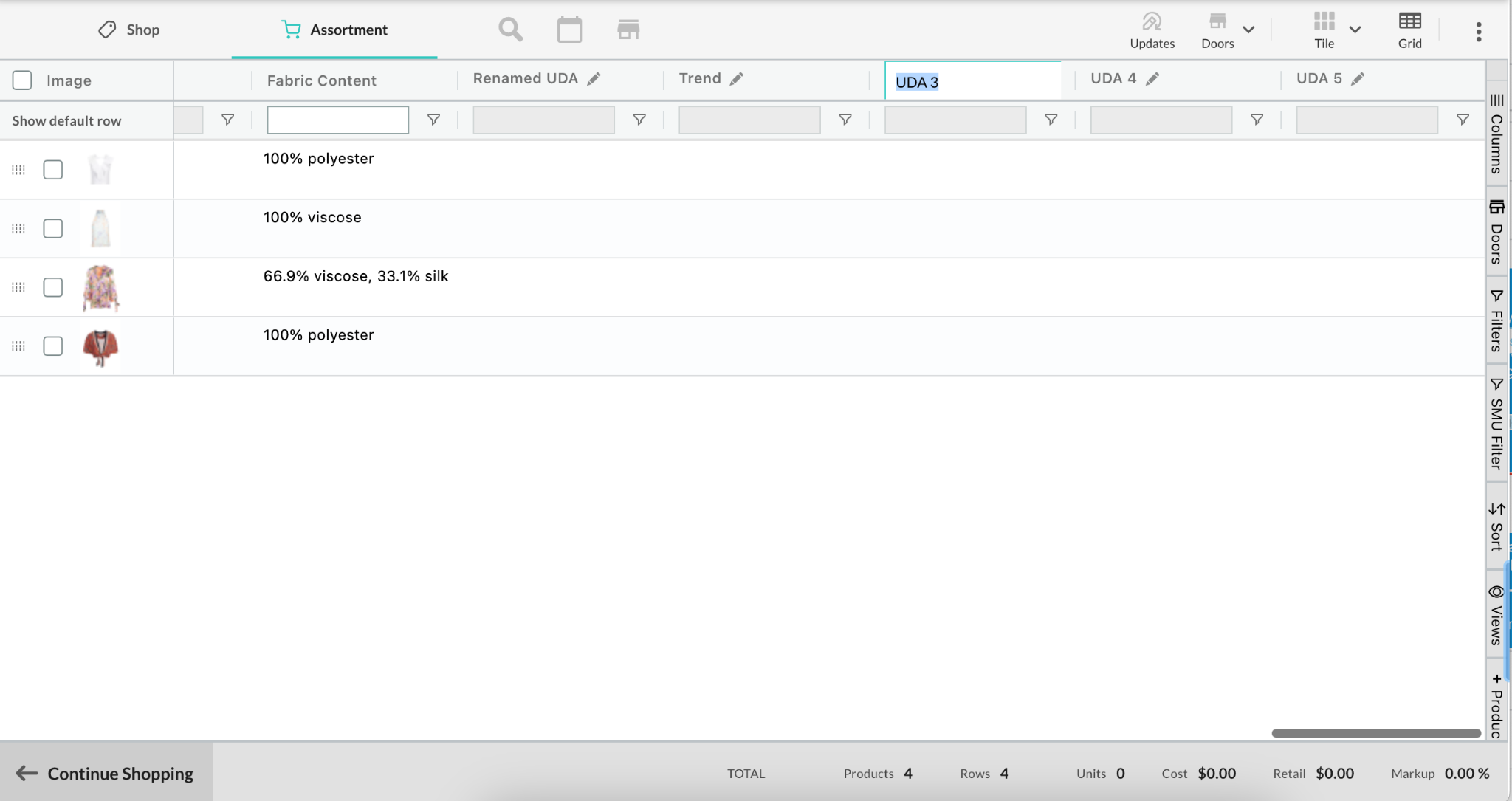 When you edit a UDA field name, collaborative users in the shared assortment will also see the new field name when they open the assortment. This easily clarifies the intention of each field and helps avoid having to rely on offline communication to articulate their purpose .
Edited UDA field names can also be seen in a rollup so that collaborators have the same clarity when reviewing data across assortments. The UDA display names from the first selected assortment will be used as the display names inside the rollup.
Questions?
Contact our Support team for help or feedback on this feature.