Using the Tile View in an assortment is a great way to visually represent and group products within your order. When you're in the Tile View, you can change the size of product cards and customize which product metrics are visible on the page with just a few clicks. These can be especially helpful tools for identifying any gaps in your order before continuing.
In order to see the product fields and metrics most relevant to your analysis, we recommend customizing which metrics appear below products in this view. To customize these data points within an assortment, follow these steps:
First, open your assortment and click the drop-down menu next to the tile view icon in the top-right corner of your screen. If your retailer has set up any preconfigured templates, you'll be able to access them here.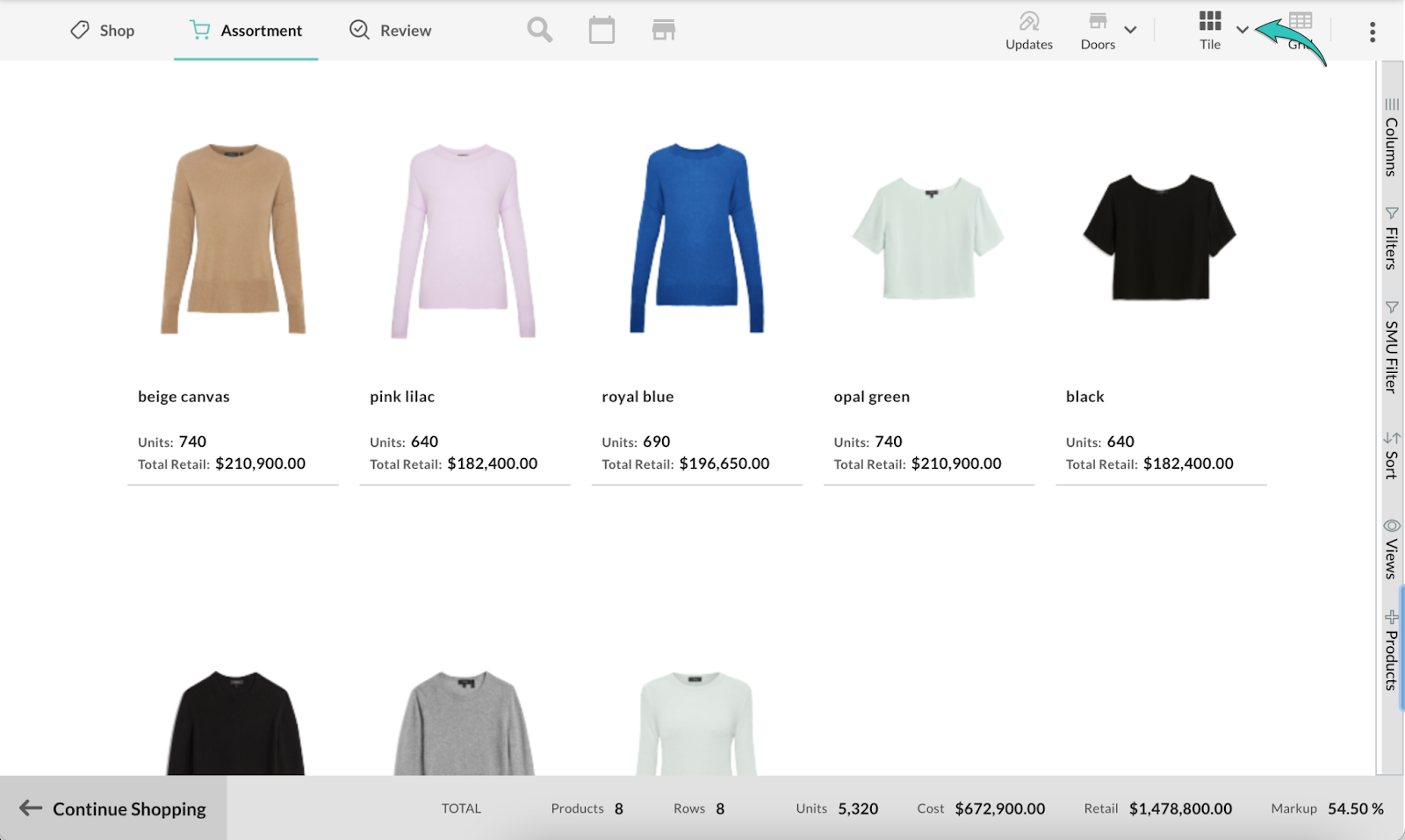 If your retailer has made templates available, select the one you'd like to use by clicking on it. 
If not, you can create your own by selecting Configure Tile View. Then, in the window that appears, select up to eight different schema fields to display underneath your products while in tile view, such as brand name, style name, color, etc. You can also select None if you'd like to have fewer fields displayed.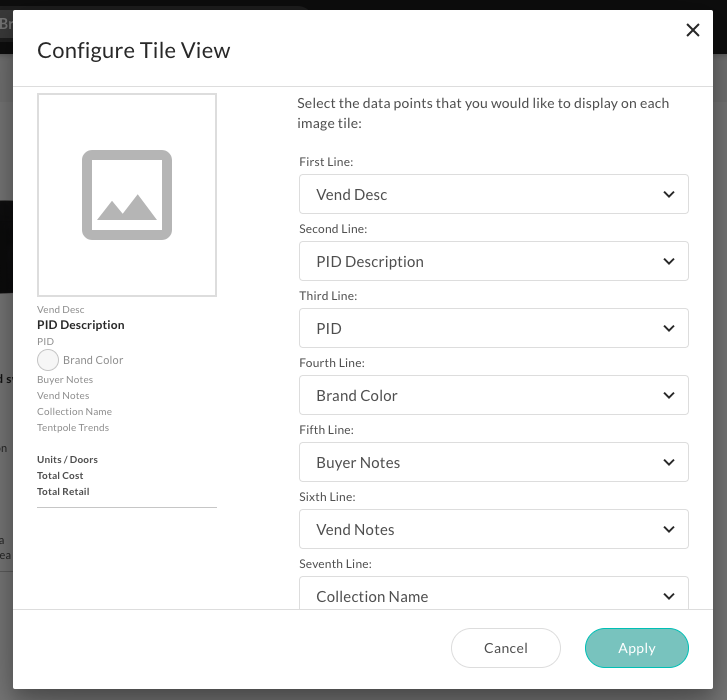 Then use the checkboxes to further customize your view, such as choosing which total metrics (i.e. units, doors, cost, and/or retail) are shown, displaying a color swatch, or whether or not you can see cost and retail values when you hover over the image.
When you're finished, select Apply. Your assortment should automatically update to display the data you've selected.
Note: At this time, custom metric displays cannot be saved. Preset templates will always be available, but manually configured custom views will reset as soon as you refresh or leave the current page. To view these metrics underneath a different assortment, simply follow the steps above.