You can export your assortment, or a subset of it, directly from the tool at any time for offline usage.
You can control which rows, columns, dimensions and whether images should be included, allowing you to generate segmented exports without needing to edit the export afterward.
To export your assortment:
1. If you're going to export a subset of your assortment, first decide how you want to segment your export. 
You can filter your assortments by the exact rows and columns you want to include, or select the specific product rows and columns that you want to export using the grid checkbox. Additionally, you can select specific Doors and/or Deliveries from the filters in the assortment header to only export products with units in those Doors and Deliveries.
2. Next, select the kabob menu (three dots) and select Export.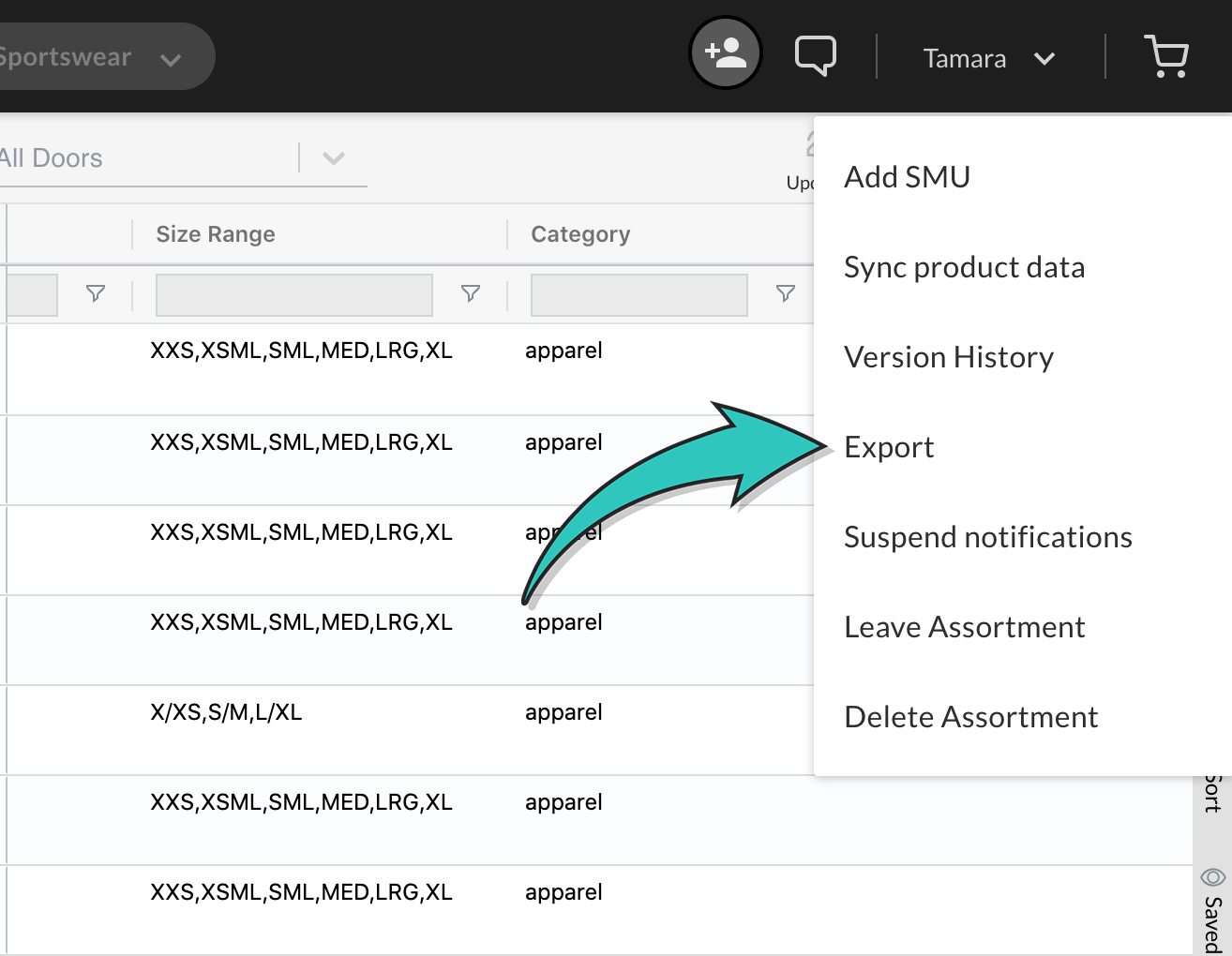 3. You'll have options to tailor your export:
Rows: Choose All Rows, Selected Rows Only, or Filtered Rows Only

If you want to export products with units in a selected Door or Delivery, make sure to select Filtered Rows Only.

Columns: Choose All Columns or Selected Columns Only (i.e. just those that are checked off in your current grid)
Include units for: Deliveries, Doors, and/or Sizes

These options are based on your retailer configuration and which dimensions are available within your assortment. You can choose as many of these dimensions as you'd like to see each dimension as a new column in your export.
If you choose to include units for Sizes, you'll also see size-related details that are relevant to your merchant such as UPCs, SKUs, NRF Size Codes and/or original Brand Sizes.

Export horizontally as columns: None, Deliveries, Doors, or Sizes

Based on which dimensions you've chosen to include in the previous step, you will be able to select one of these options from this dropdown to be displayed as columns within your export. This prevents the need to pivot or otherwise manipulate your exports offline.
You can also keep the default selection of "None" if you prefer the all-vertical layout.

Include Images: Yes/No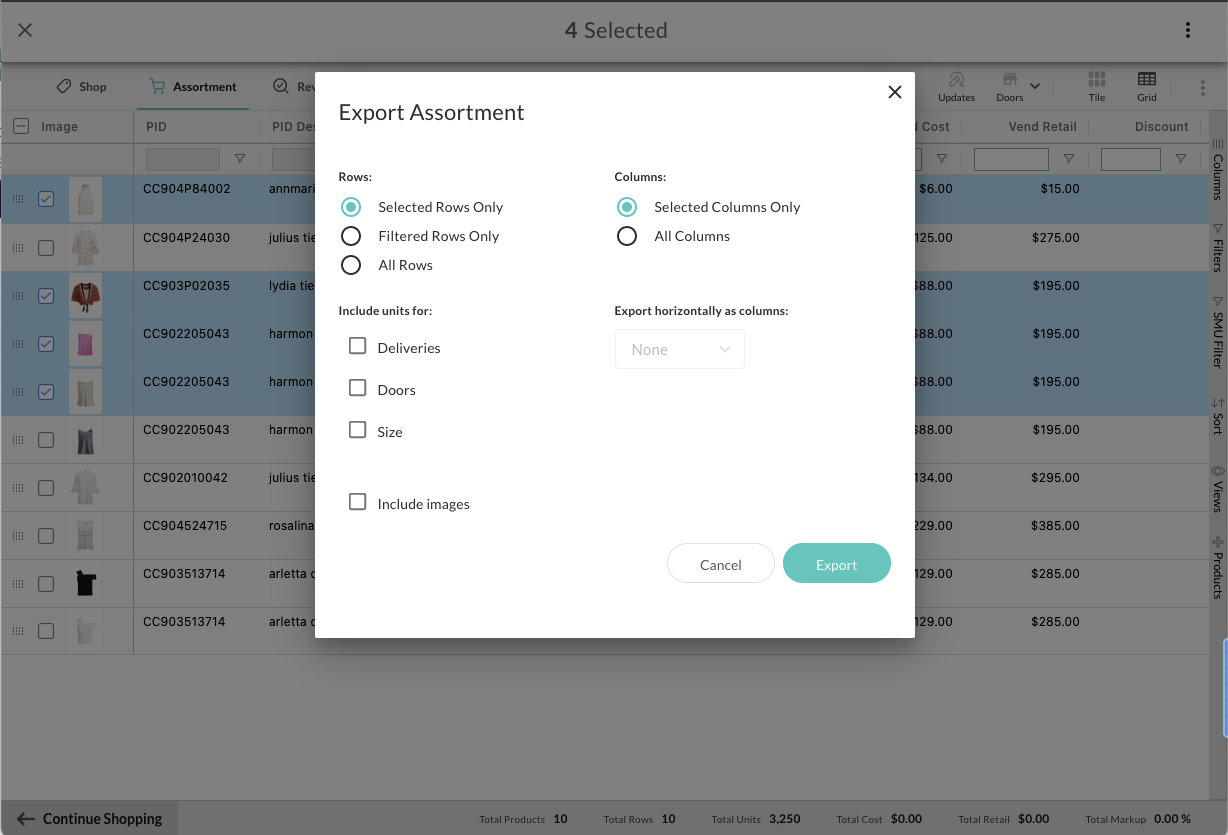 Note: If you have selected to include units for Sizes in a previous step, you will not be able to select Include Images. In this case, your assortment will be exported as a .csv file instead of an .xslx. Remember to check out our article about how best to work with CSV files in Excel.
 4. Once you've exported, select Download.