As a buyer, you can access company-level default views within each of your new assortments. These views will be added automatically to every new assortment, whether they're created from scratch or from a copy. They can help drive consistency across buying teams (especially for cross-departmental resources like the fashion office), save time by eliminating the need to create them yourself, and establish best practices for common order writing and review.
To see these views in an assortment, select the Views tab. Merchant-level views will be listed below the Default view, and you can expand and collapse the Merchant Saved Views accordion to keep your Views list organized. You can still create your own custom saved views as well.
Note: This feature requires configurations. To enable Merchant-level saved views, contact your Account Manager.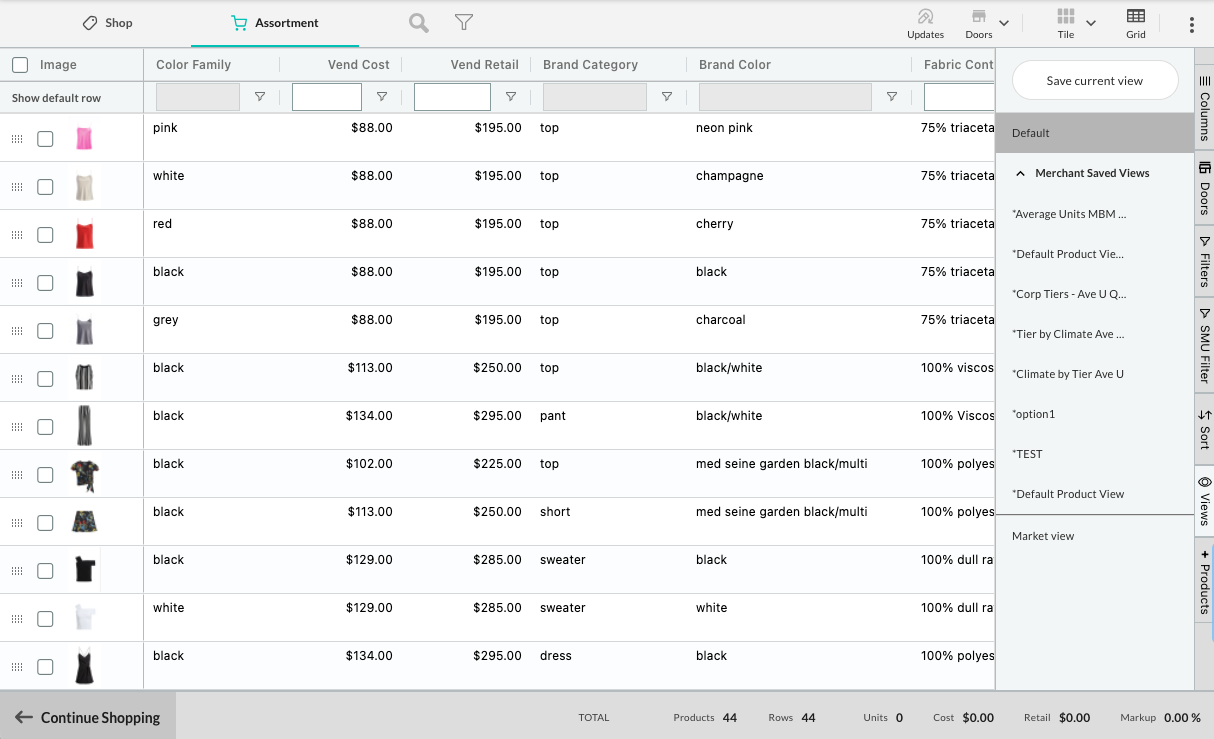 Merchant-level saved views in rollups
In rollups, you can view all Merchant-level saved views in the Views list before all other assortment saved views and after the Default view. They will not display in individual assortment accordions.