When products are edited or updated in the supplier's data, the changes can be pulled through (or synced) into the assortment. 
Select the kebab menu in the upper-right corner of the assortment, then select Sync Product Data. Choose whether you want to update all products in the assortment or only the products in your current filtered view. The updated data will then reflect within the assortment.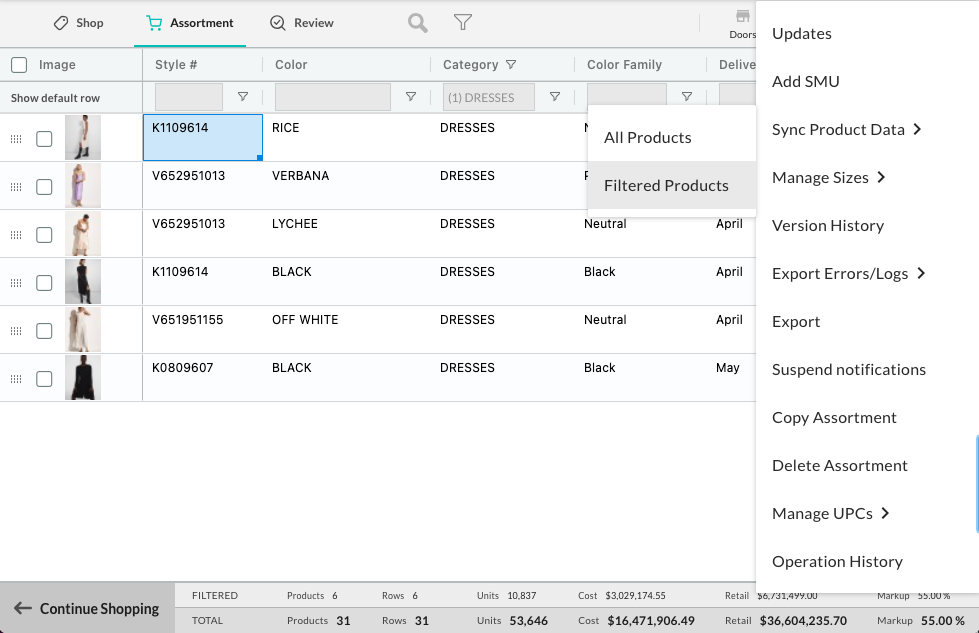 If the supplier has made changes, you will see a message. The update process runs every 15 minutes.
A text pop-up will display in the lower-left corner advising that products were updated. You can click the action to Sync data directly from the message, which performs the same sync action as choosing Sync product data in the kebab menu. 
Review the Updates feed to see a list of critical attributes that were updated from the sync. For more information on the Updates feed, see Notifications: Keep Track of Changes to Key Fields.