If there are specific files or folders that you're frequently accessing in Drive, you may want to add a star to these items. When you add a star to a file or folder, it's automatically added to the Starred section of your account, so you can access it quickly and easily.
To add a star to a file or folder, right click on the item—or click the row level kabob menu—and select Add to Starred. Afterward, a small star will appear next to the file or folder's name.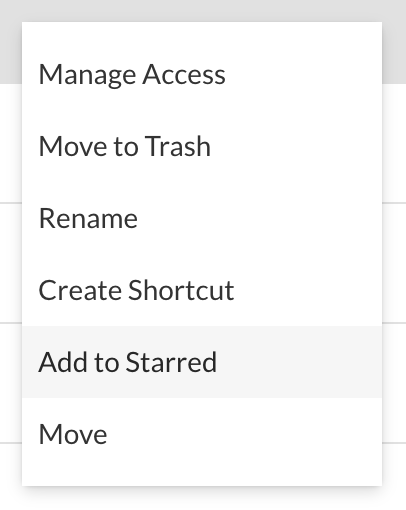 To access your Starred items later, simply click Starred in your left navigation bar.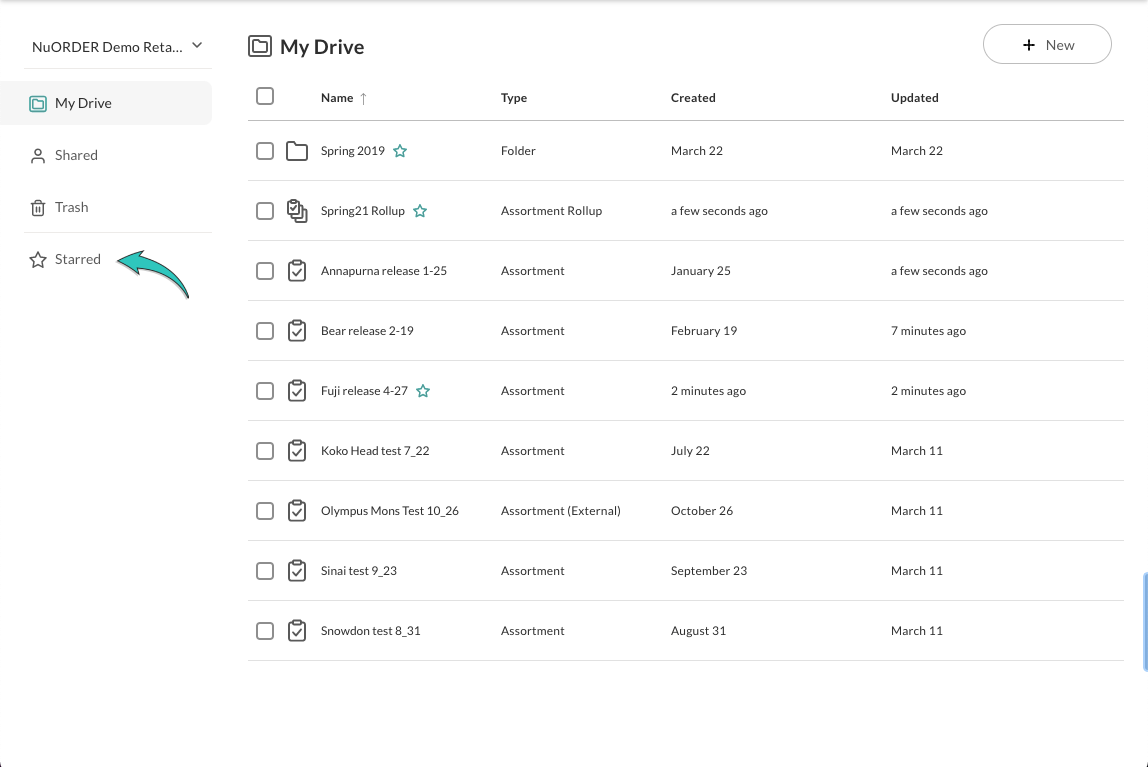 All of your previously starred files and folders will be accessible on the Starred page. Starred items can be sorted by the Name column, the Created column, and the Updated column. Just click once to sort ascending, click again to sort descending, and click a third time to remove the sort.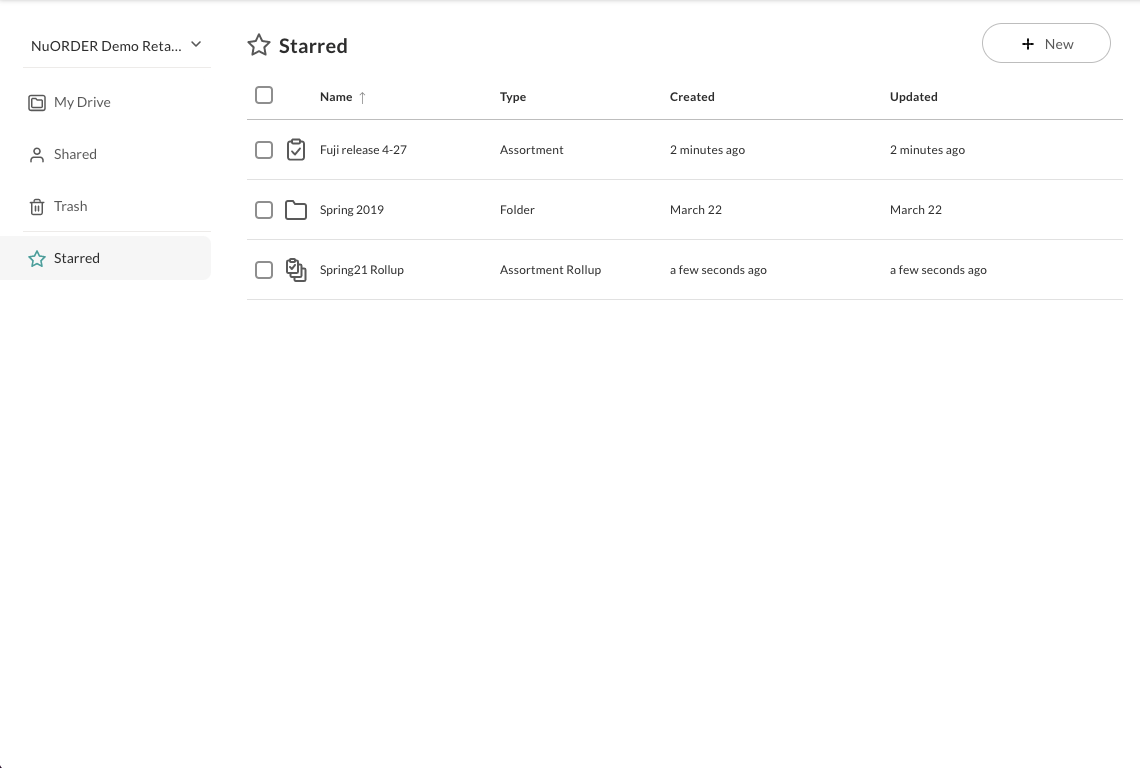 If you want to remove a star from an item, just right click on it one more time and select Remove from Starred.