About Trash
When you delete an item in the Drive, such as an assortment, it will be sent to the Trash folder.
You can delete any single item (i.e. an assortment, folder, rollup, or shortcut) by right clicking on it—or clicking the row level kabob menu—and selecting Move to Trash.
To delete items in bulk, select checkboxes next to the item names, then click the kabob menu in the upper-right corner and select Move items to Trash.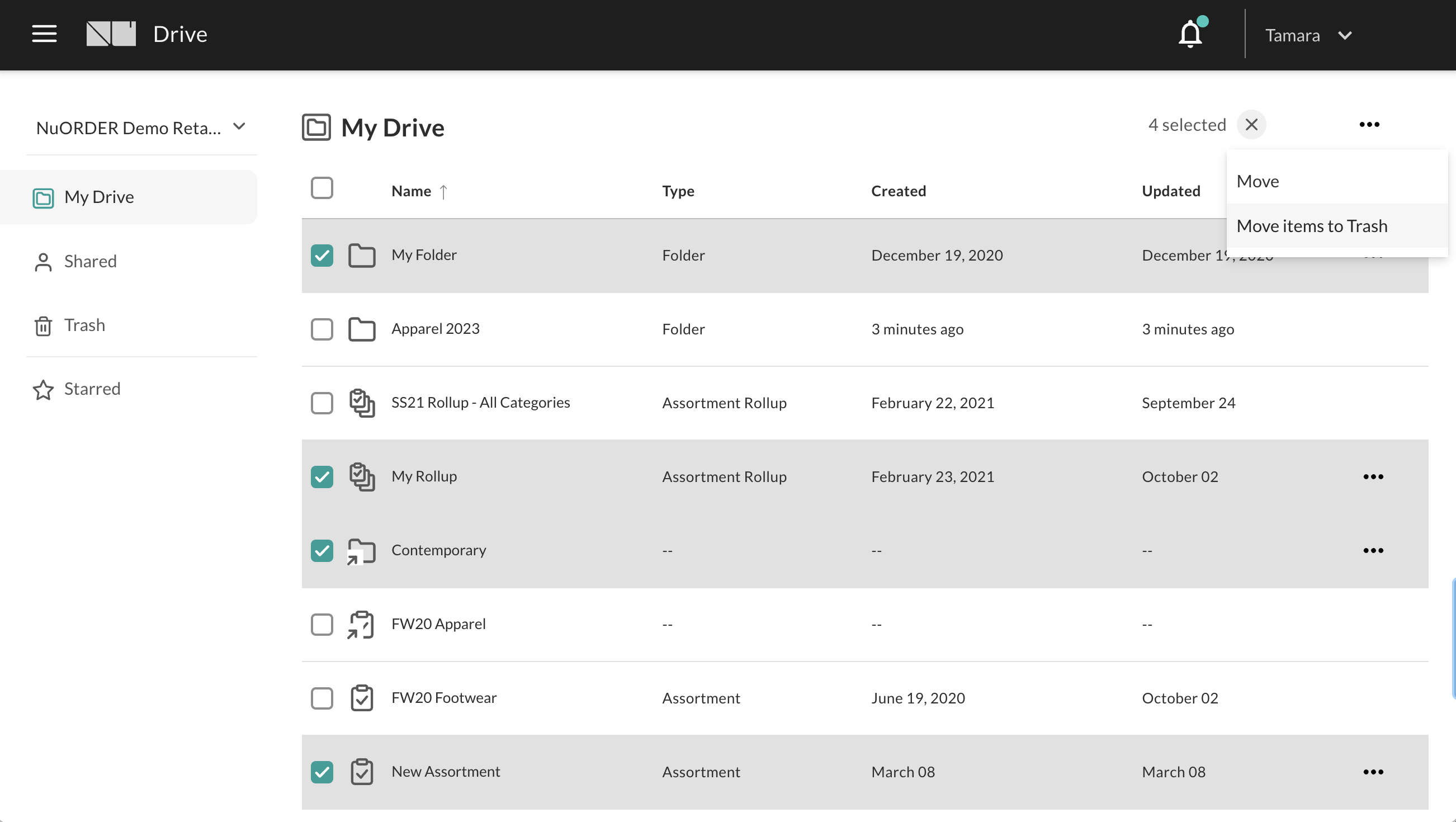 Items sent to Trash can be viewed at any time by the owner of the Drive—just click Trash on the left side navigation of the screen.
Note: Items that are deleted from a Merchant Drive folder will go into the Merchant Trash. Any Admin user can access the Merchant Trash.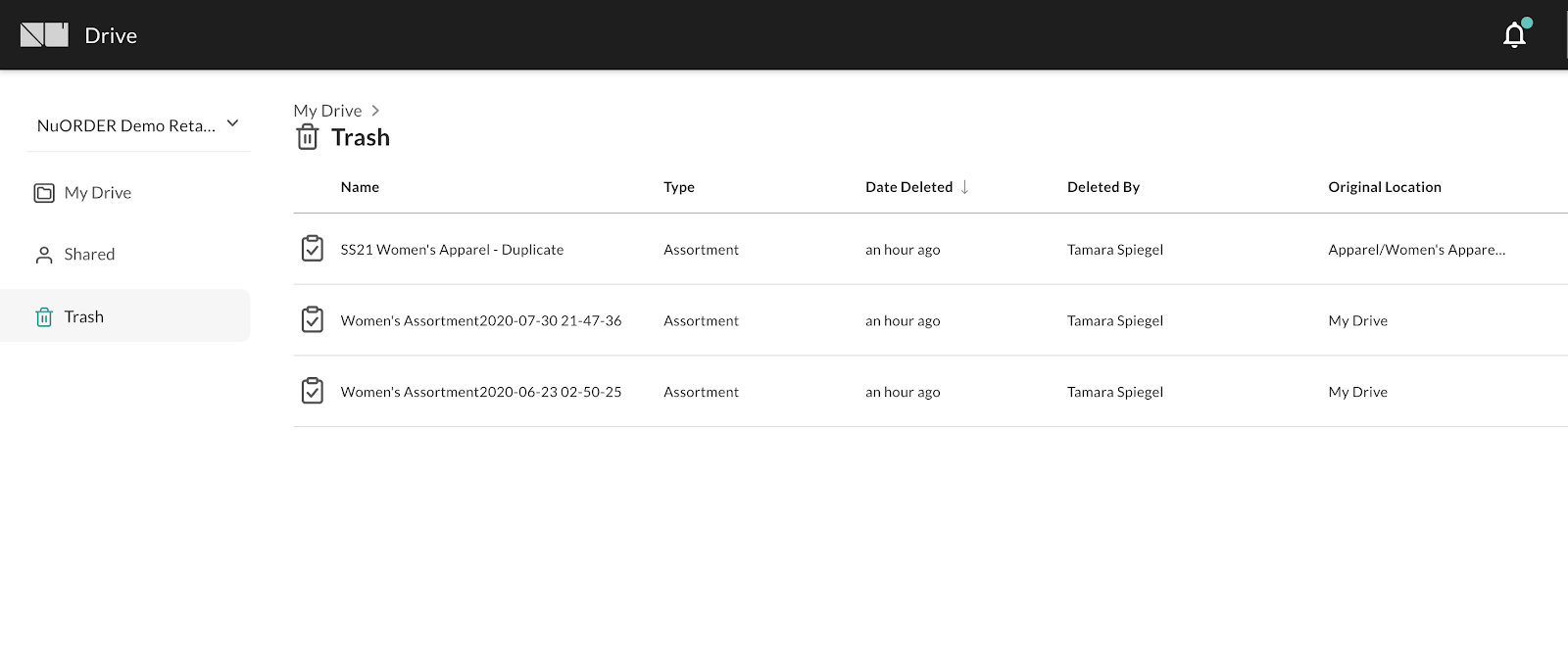 Within the Trash folder, you'll see columns including:
Name: The name of the item that was deleted
Type: The type of item that was deleted, such as an assortment
Date Deleted: When the item was deleted from the Drive
Deleted By: Which user deleted the item from the Drive
Original Location: The location this item was previously located at within the Drive. If you restore the item, it will return to this location.
Sorting your Trash list
By default, items within Trash are sorted by Date Deleted, showing the most recent items first. You can click on Date Deleted to reverse the order, or click on Name to sort by item name instead.
Restoring items
The owner of the Drive can restore individual items to put them back in the Drive. 
To restore an item:
Right-click on the item, or click the row level kabob menu.
Click Restore.

When an item is restored:
It will return back to its original location in the drive. 
Users who have access to that location (e.g. through the parent folder) will re-inherit access to the item.
Users who had access set directly on the item will be reinstated.
FAQs
How long will an item stay in the Trash folder?
At this time, you cannot permanently delete an individual file or empty the Trash folder. Additionally, items within the trash will not expire.
I deleted an item that was shared with me. Where did it go?
When deleted, items go to the Trash associated with the drive where they lived. If you deleted an item from a folder that was shared with you by a specific user, it will be in that user's trash. If you deleted an item from a folder shared with you by the Merchant Drive, it will be in the merchant trash.