The Drive is our file manager system where you and your buying team can work with Assortments in an organized way.
The Drive for Assortments allows you to:
Organize your assortments into folders.
Assign access at the folder level to streamline sharing among the teams and leadership.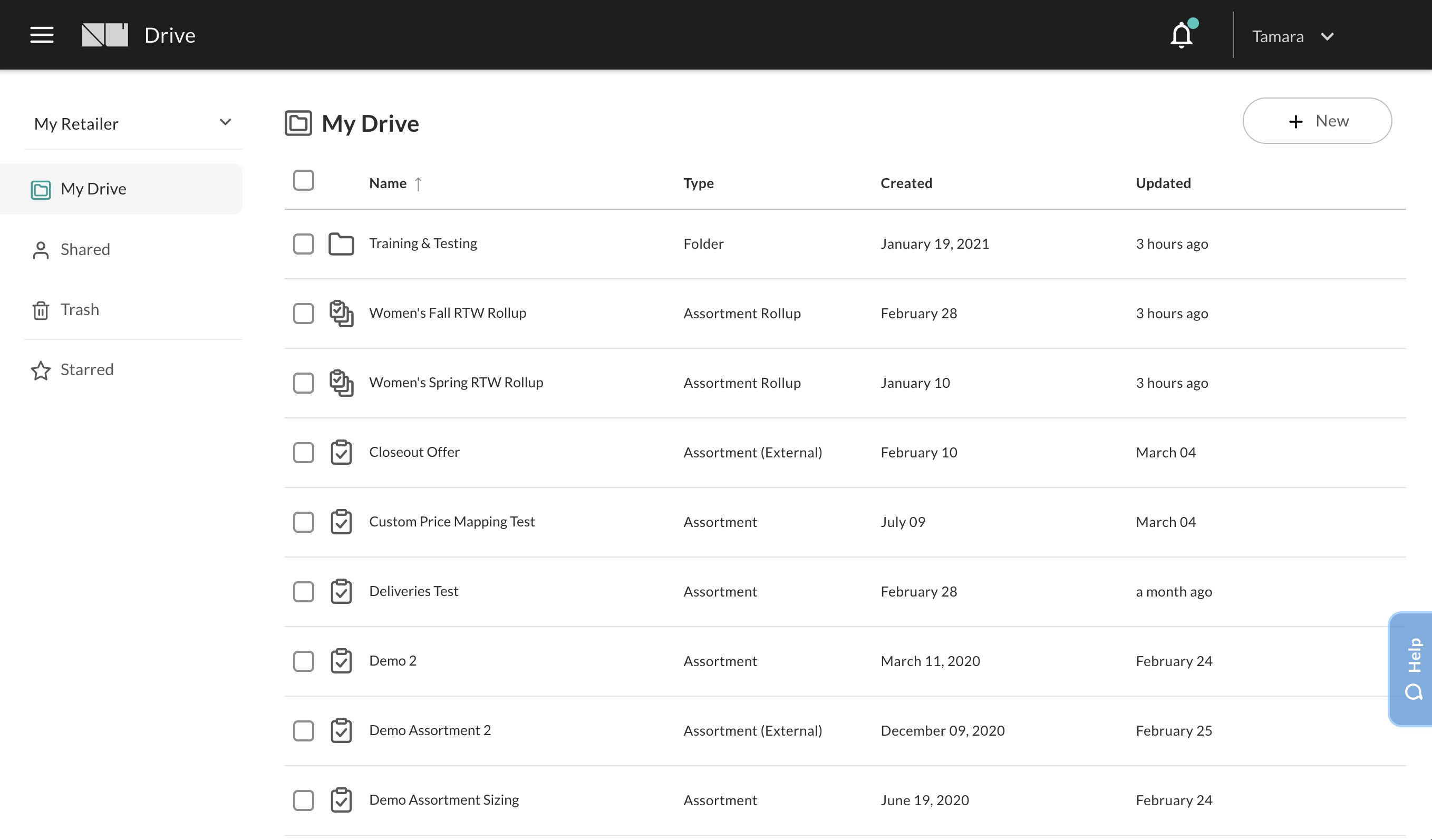 Accessing the Drive
As an Assortments buyer, when you log into NuORDER, you will land automatically in the Drive area. 
From the brand portal side of the platform, click on Assortments in the main menu to go to the Drive.
Overview of the Drive area
On the left side, you'll see:
Merchant Name: The name of your retailer organization
My Drive: Assortments and folders owned by you
Shared: Assortments and folders shared with you by someone else
Trash: Assortments and folders that have been deleted
Starred: Assortments and folders you have starred for quick access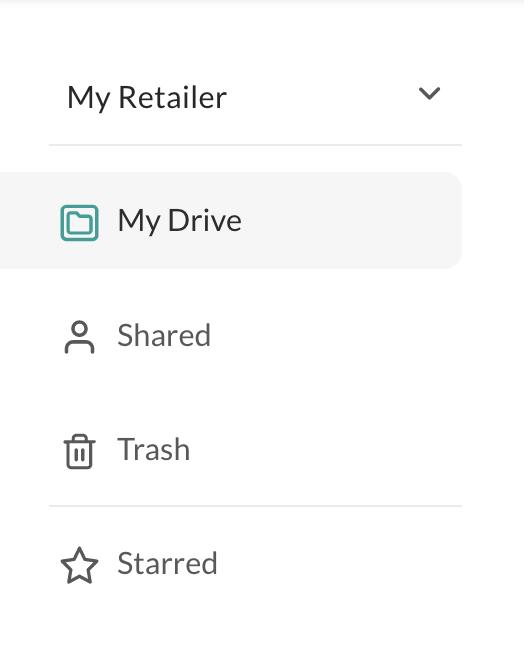 At the top right, you'll see:
Notifications bell for your subscribed assortments
Your account dropdown menu to navigate to Your Profile, Help, Switch to Brand Portal, or Sign Out.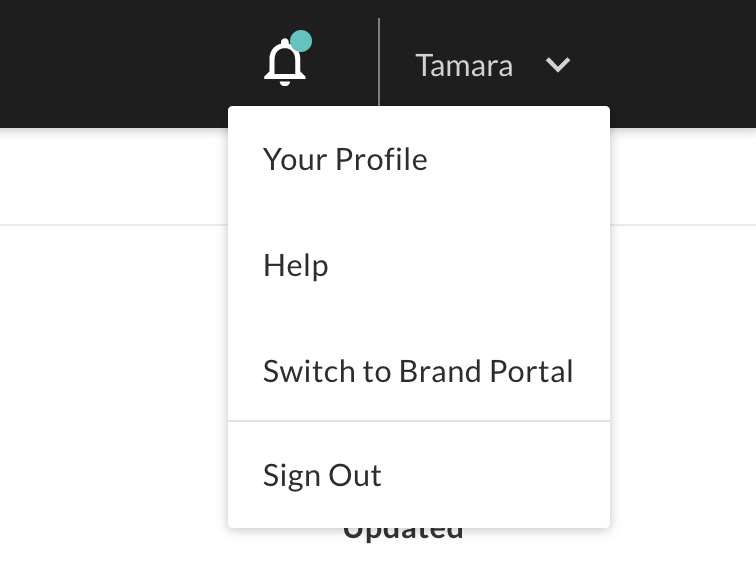 Navigating between files and folders
In the main body of the screen, you'll see the contents listed for your current location. Contents are sorted alphabetically, with folders listed first before files.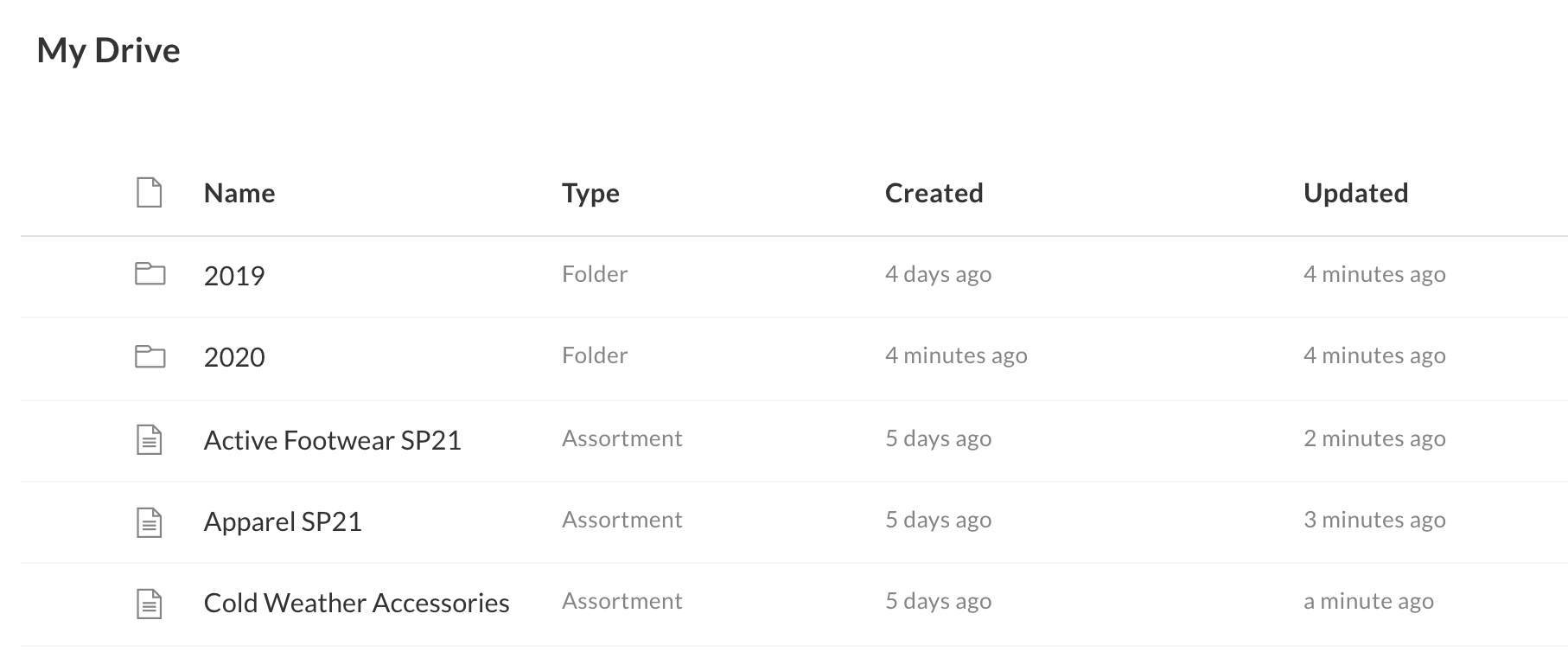 Double-click on a file or folder to open it and view its contents. A folder may contain assortments as well as additional subfolders.

As you click into files, folders, and subfolders, a breadcrumb heading will always display in the top left corner of your screen highlighting your current location within the Drive, along with the preceding folder path. You can click anywhere in the breadcrumb to quickly jump back to that location.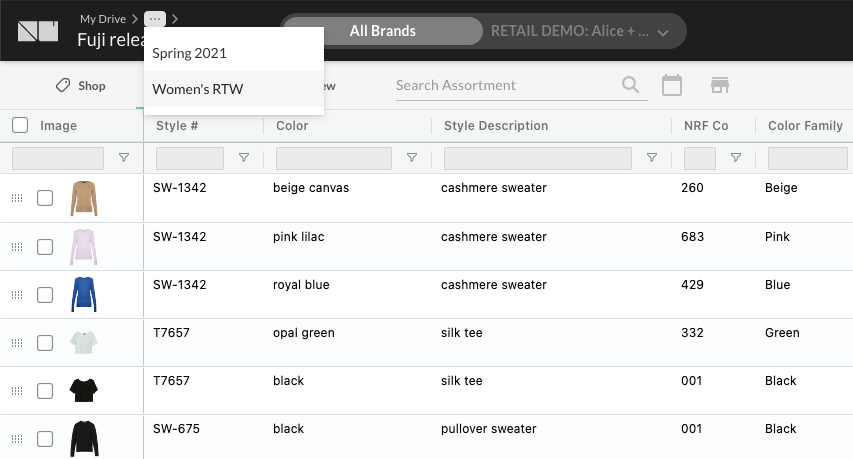 Choosing your Merchant Workspace
In the upper left, you will see the name of your currently selected Merchant, aka the name of your retailer. Most buyers will only be connected to one retailer. If you are connected to more than one, click this dropdown to select the retailer you want to work with.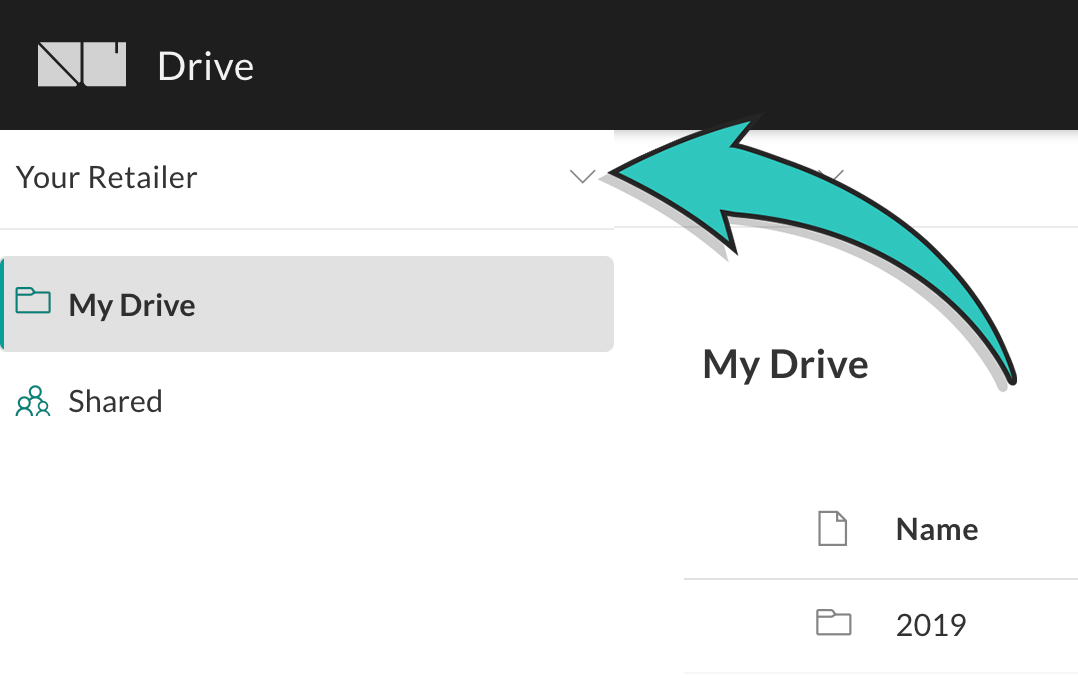 Your selected Merchant will dictate the context of your work in the Drive. Any Assortments or folders you create, or that are shared with you, will be associated with that Merchant entity.