NuORDER's default image dimensions are 700 x 1100 pixels in JPEG or PNG format. Before uploading images, you can resize them with image editing software. This article explains how to use the free image resizing app, FastStone.
Download links
FastStone Photo Resizer is a tool that resizes images quickly and easily on your PC.
For Mac users, Resize Sense is a similar tool.
Resizing images
In FastStone, select the ellipsis menu icon to the right of the file path field to browse for the folder that stores your image(s), and then select OK.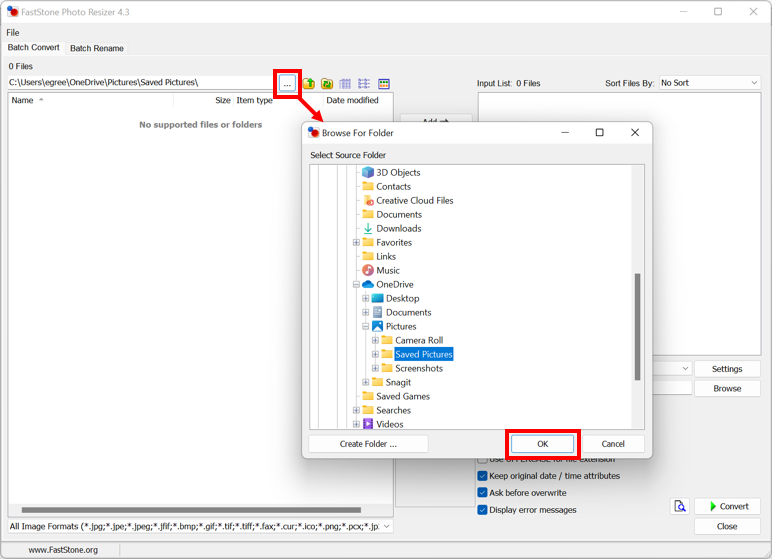 Highlight the file(s) you want to resize and then select Add. Added files display in the Input List on the right.
Check the checkbox for Use Advanced Options (Resize...) and then select Advanced Options.
In the Resize tab, check the checkbox for Resize and select Resize based on one side. For the Predefined Side dropdown, choose Width and then enter 700 next to pixels.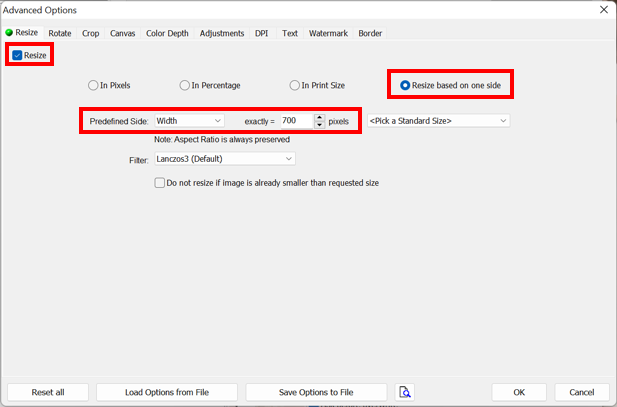 Navigate to the Canvas tab, check the checkbox for Change Canvas Size and select In Pixels. Enter 700 for New Canvas Width and 1100 for New Canvas Height.
Select OK.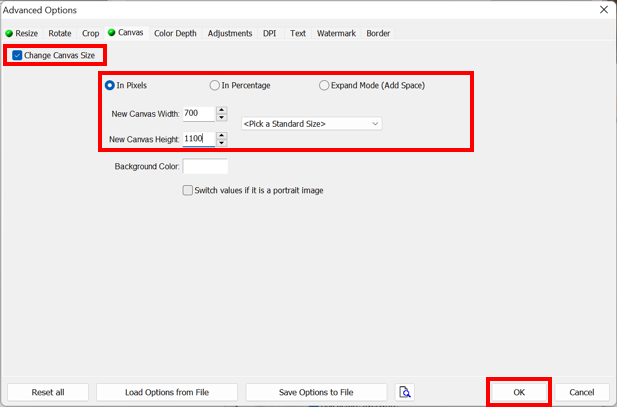 From the main FastStone screen, select JPEG or PNG for the Output Format.
Select Browse to choose the Output Folder.
Click Convert. When the conversion completes, the resized image(s) appear in the chosen Output Folder.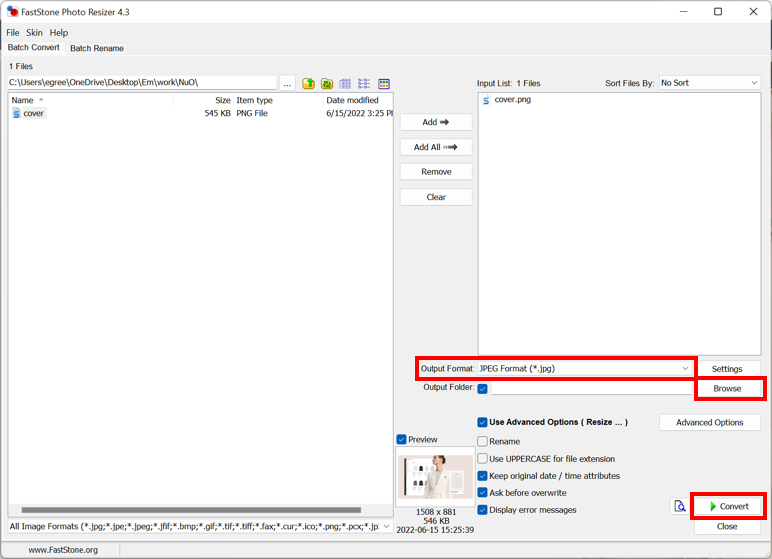 When you're ready, upload product images into NuORDER.