A Linesheet is a wholesale sales sheet used by a manufacturer to accurately merchandise their Product. 
While your linesheets can be customized, they generally contain Product Images, Pricing, Sizing, Shipping and Inventory Info, UPCs, and just about any information you can associate with product.
WEB
You'll find your Pre-Created Linesheets in the WHOLESALE section.

They allow a Brands to merchandise their products in particular sets like Seasons or Collections and are an essential selling tool for most Brands.
Click on the cover image to view a Linesheet.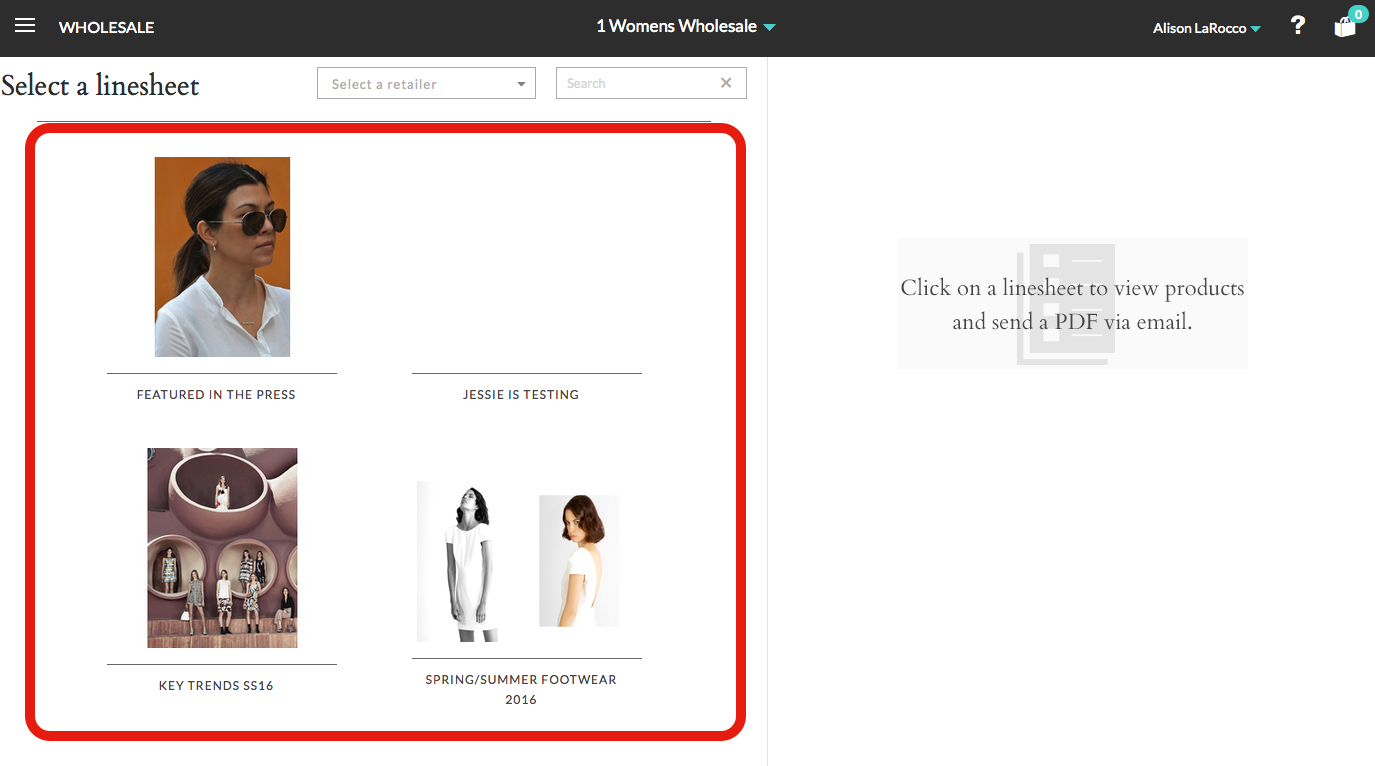 Linesheets are an excellent way to market your products to specific retailers. If you're using Customer Groups, Linesheets will be limited depending on which retailer is viewing them.
Just Click on select a retailer and start typing, then choose a specific Company from the drop down.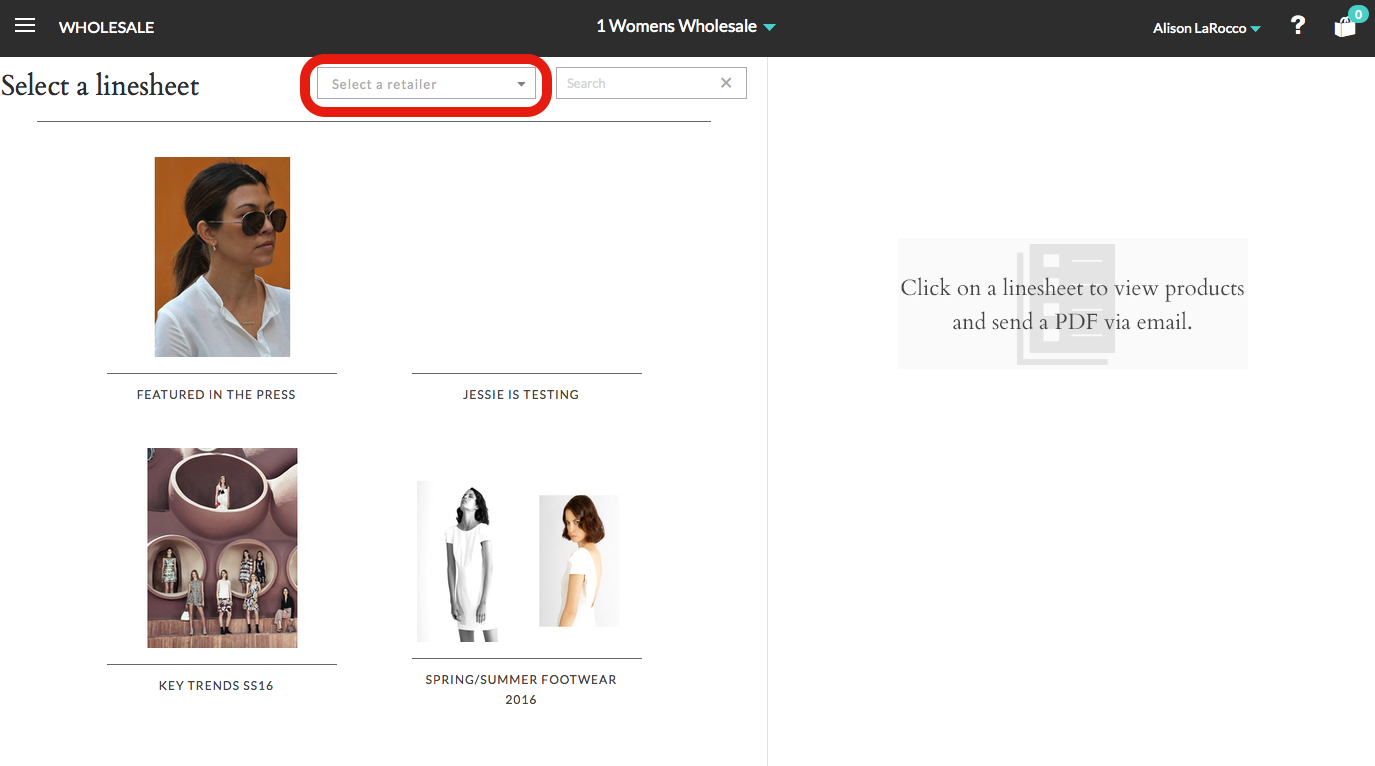 iPAD
You can find your Linesheets from the navigation menu in the iPad App.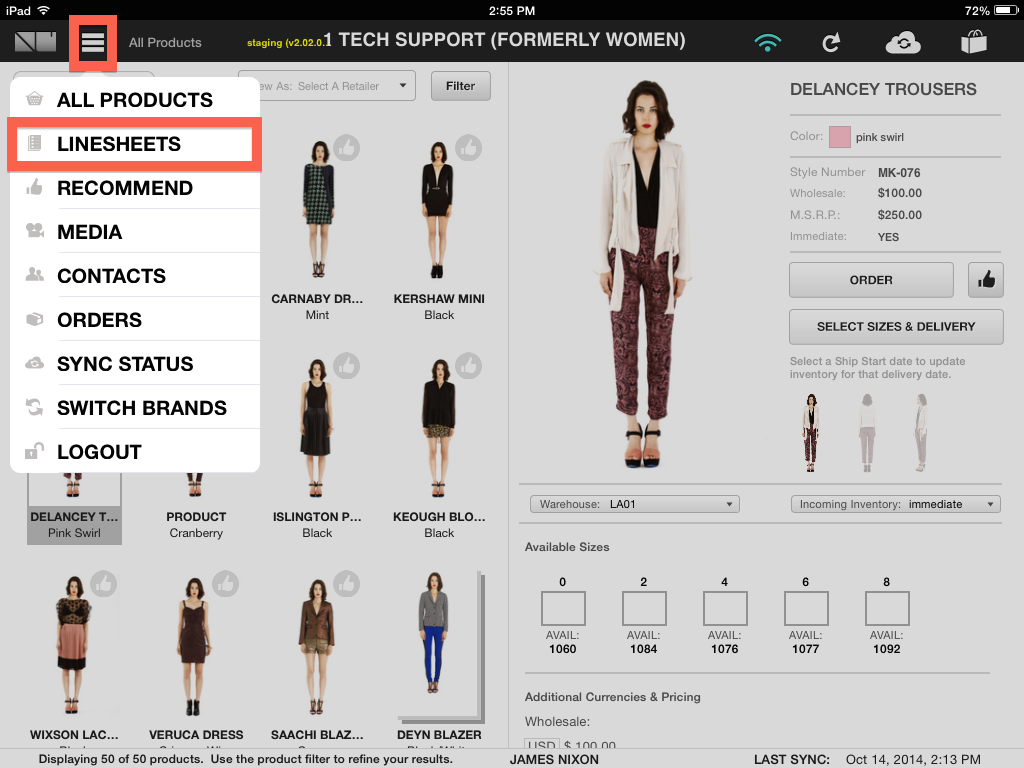 Then choose a Linesheet or select a specific retailer to view the linesheets and products available to them.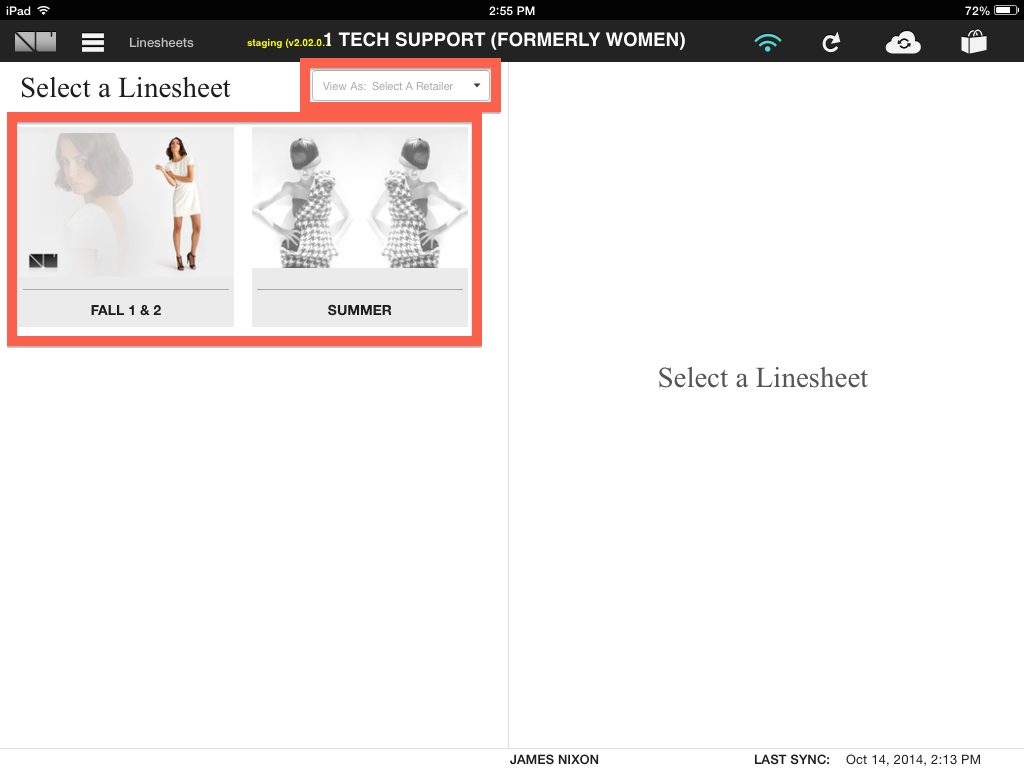 Once you've selected a Linesheet, the featured products will be displayed.