A Linesheet is a wholesale sales sheet used by a manufacturer to merchandise their product.
While your linesheets can be customized, they generally contain product images, pricing, sizing, shipping and inventory information, UPCs, and just about any information you can associate with product.
You can navigate to your linesheets by selecting the "linesheets" tab from your left side menu.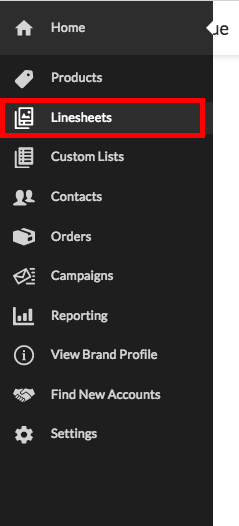 They allow a Brands to merchandise their products in particular sets like Seasons or Collections and are an essential selling tool for most Brands.
Click on the cover image to view a Linesheet.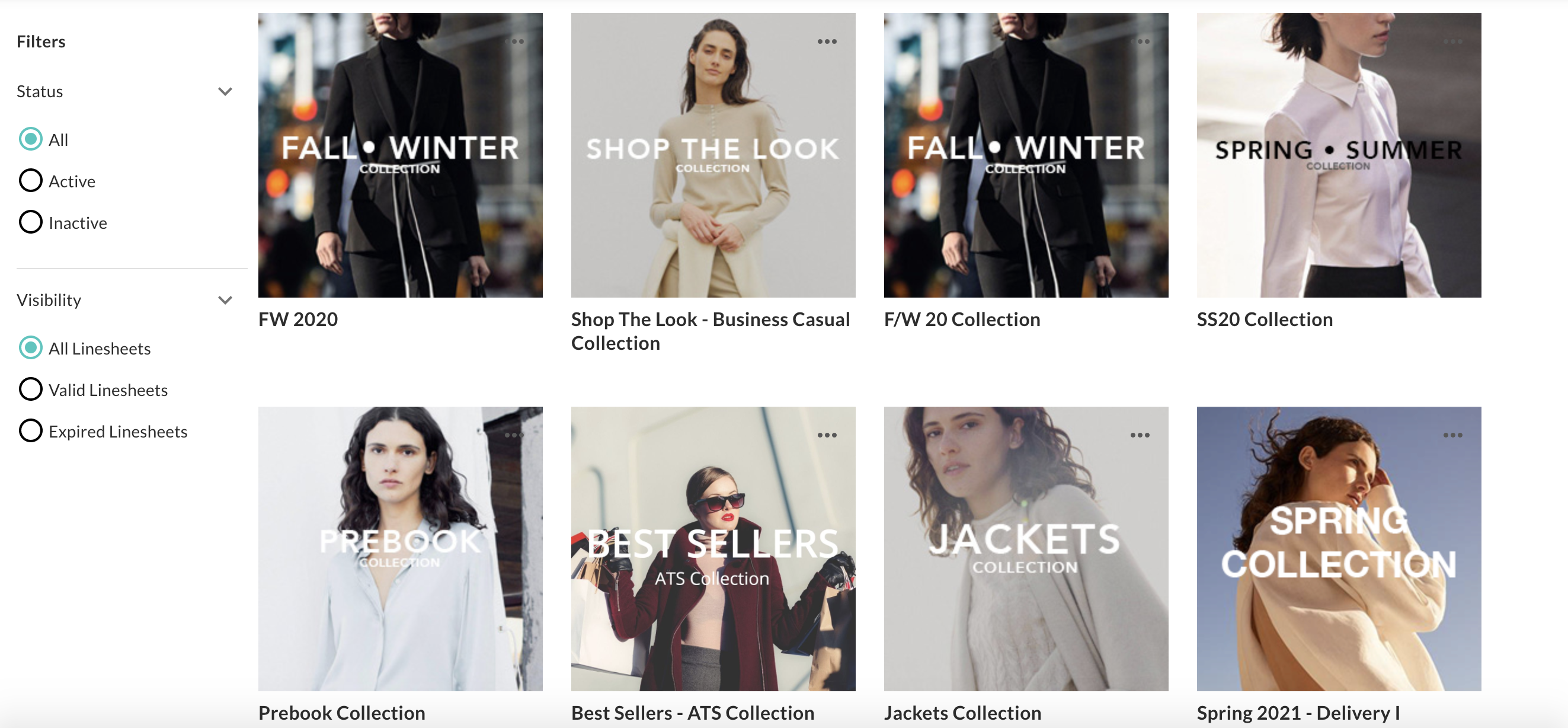 Once you view the line sheet, you'll see a few options.
To send a linesheet:
If you'd like to send a linesheet to a customer or a contact group, you can select the "send" button on the top right corner.

You'll see a pop-up with information to fill out where you can entering your contacts emails, the name of a contact group or marketing copy to send along with your linesheet. Once you press "send" you'll be able to view this as a campaign in your "campaigns" tab.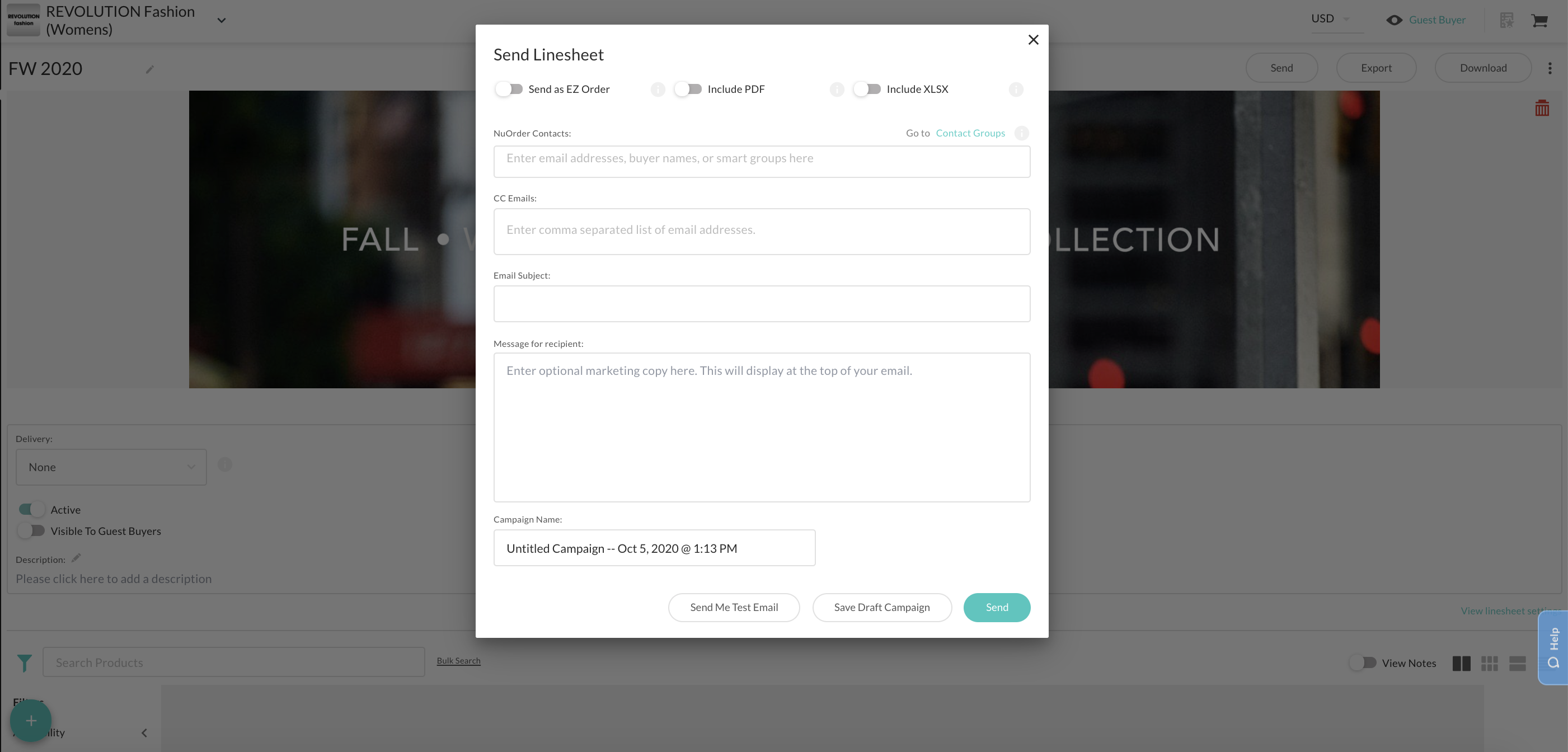 To download a linesheet:
You can download a linesheet to send to potential accounts NuORDER or use at a tradeshow. Select the "download" button from the upper right corner.

A pop up will come up where you can select the format. You can choose from one of NuORDER's remade templates, or create your own template in Admin > Manage Linesheets. You can also select a PDF version, or a XLSX version.
After selecting "Download" the PDF or XLSX file will download to your computer.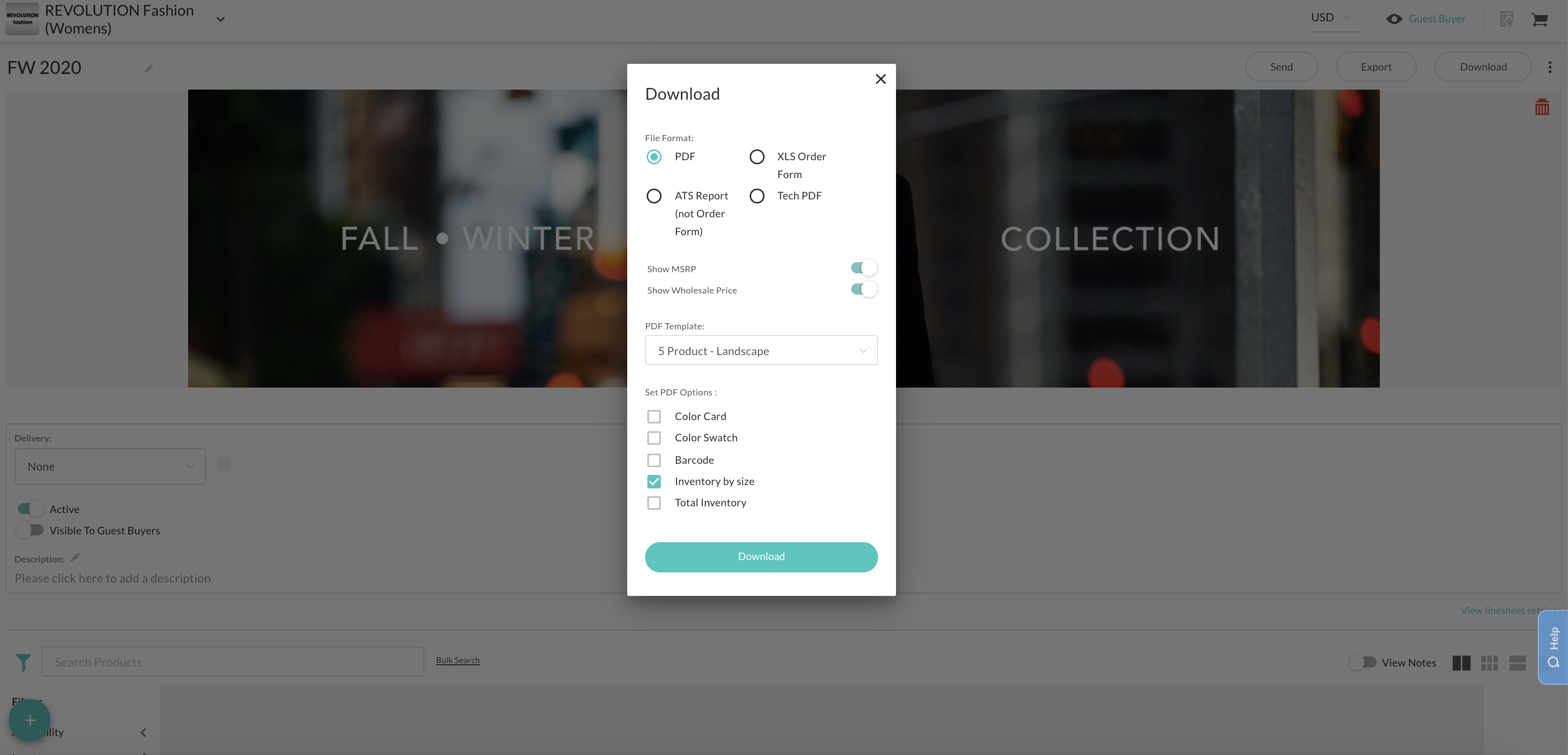 To add new products:
You can add new products to a linesheet by selecting the blue circle with a plus sign on the bottom left corner.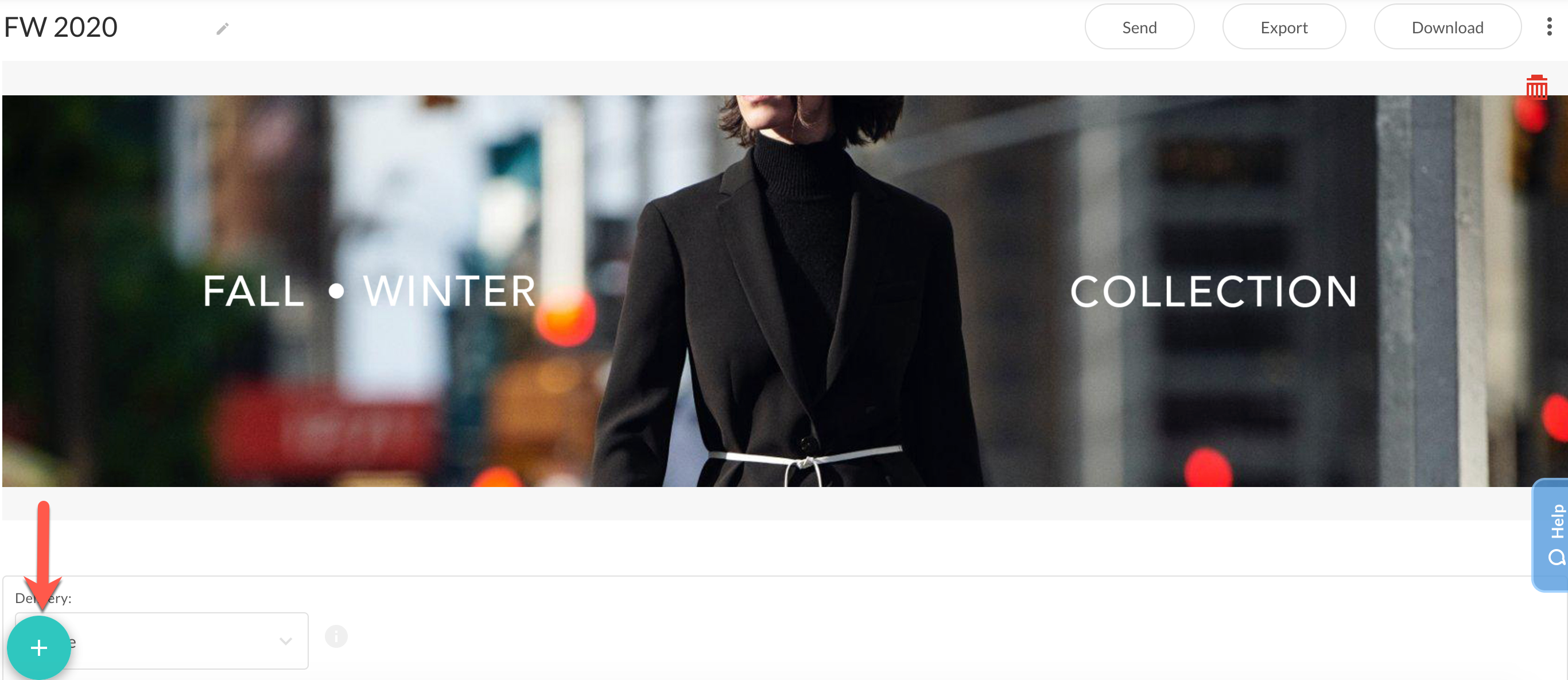 After selecting this icon, a bar will pop up on the bottom of your screen. You can use the filters to narrow down your search and then drag and drop products into the line sheet where you'd like them.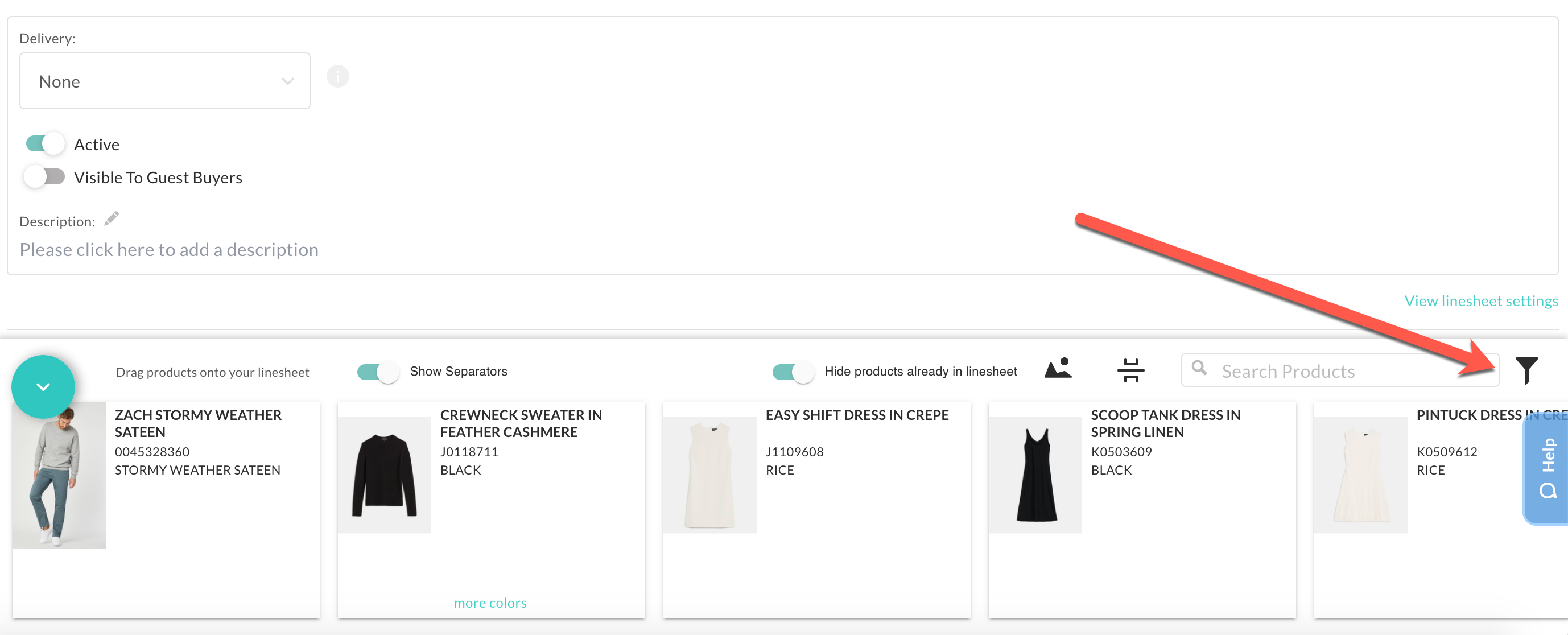 Making a linesheet active:
If you have a linesheet appearing as inactive you can activate it in your settings. Select the "view line sheet settings" option and you'll see all settings for the linesheet you're viewing.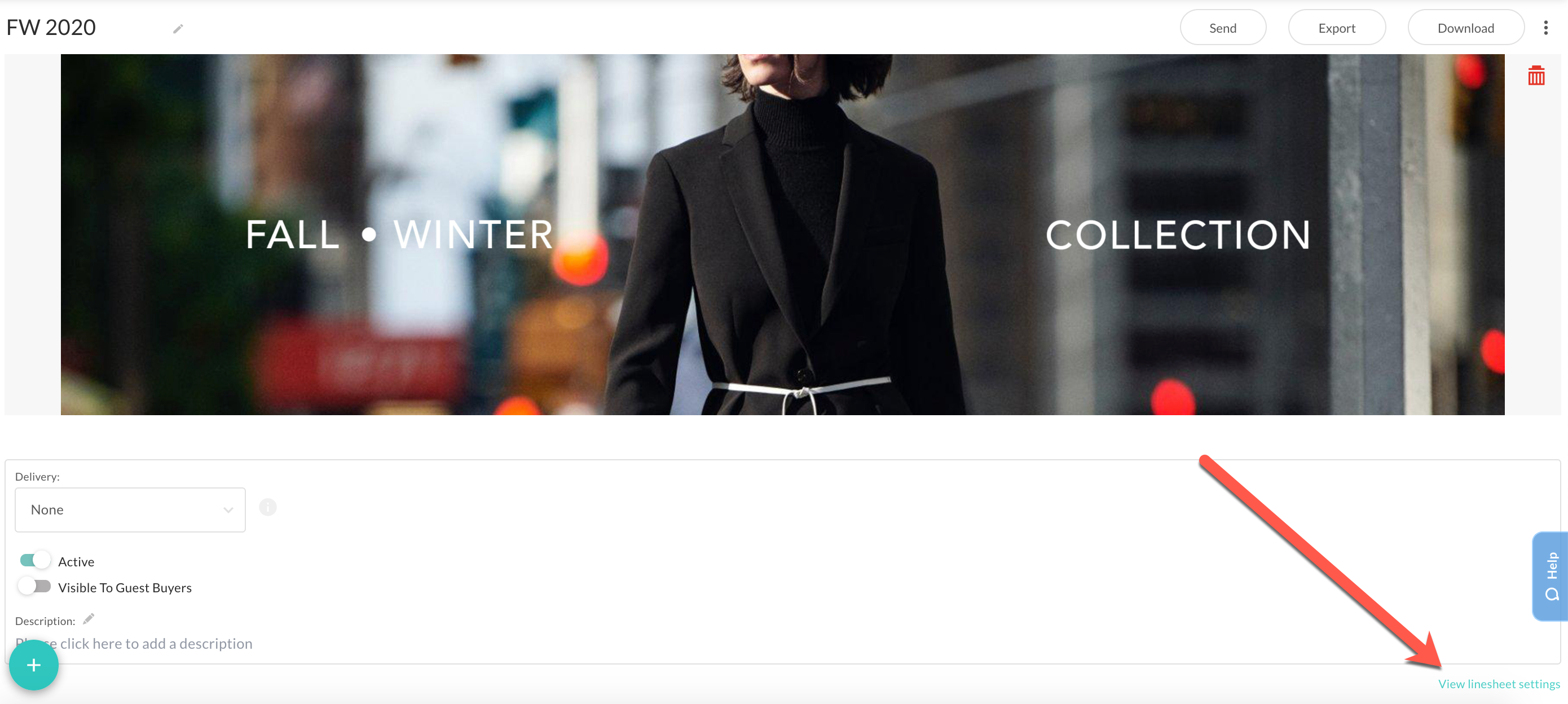 Toggle the "active" button to on. You'll know a linesheet is active by seeing the button in teal.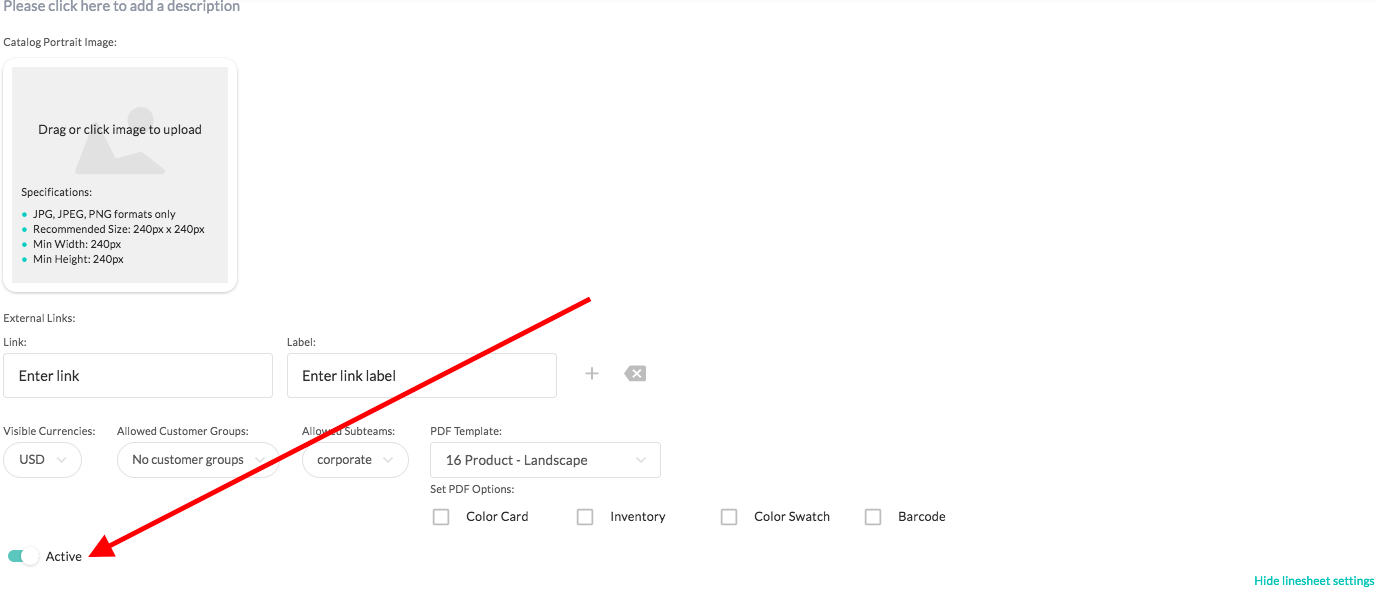 Check out this article for some tips and Best Practices for Merchandising your Linesheets