Overview
---
Once your linesheet is ready for the buyers to review, you'll want to share it with them.
You can either download the linesheet and email it to them or send them directly through NuORRDER.
Downloading Your Linesheet
---
Select the Download button. You'll have the option to select the template for download, and if you'd like to download with barcodes. You can then email the pdf to the buyer notifying them that it is ready for them to review in NuORDER.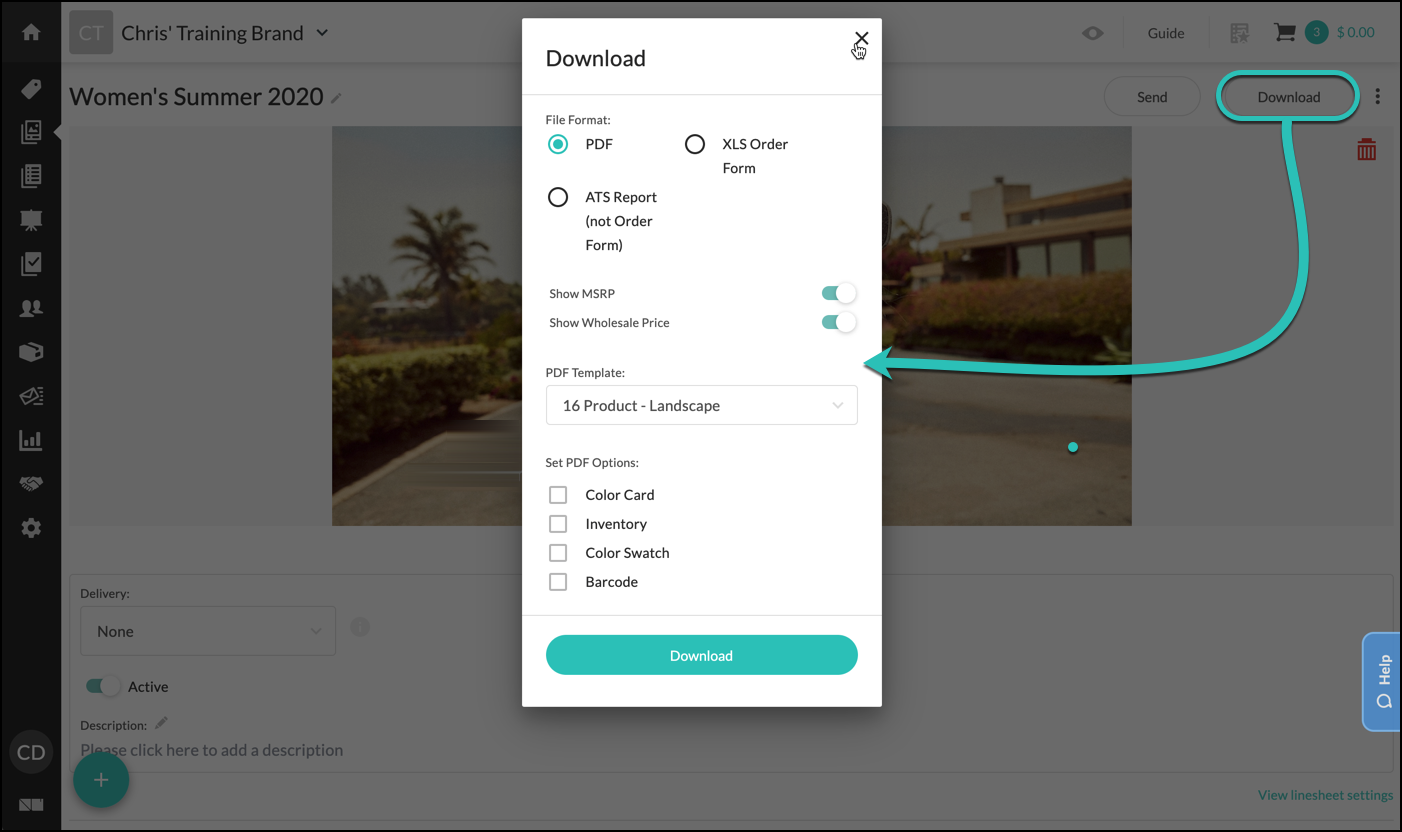 Sending Your Linesheet Through NuORDER
---
The most effective way of sending the linesheet is through NuORDER's "send" function because you're able to track to see if the buyer has opened it.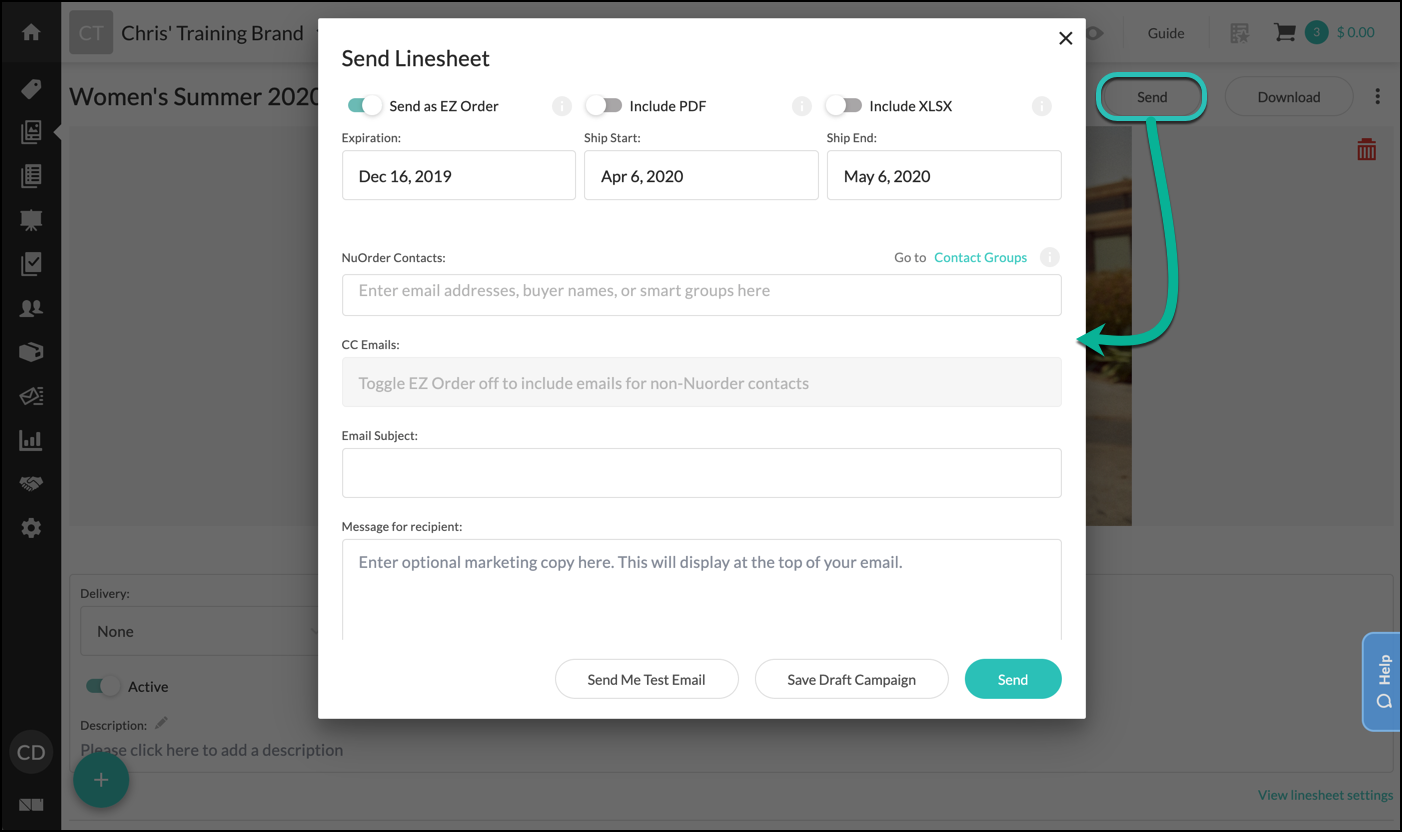 Under the send button, you have a few different options for sending the linesheet. Toggle on the send PDF and Excel if you'd like to send those.
Add the buyer's name in the contact bar and it'll auto-populate. You can then add a subject line and message to send the buyer.
Once you're ready to send it out, you can either send yourself a test email, or just click send for it to go to the buyer's email address.
Up Next
---
Next, let's take a look at sending Creating a Custom List.
If you have any additional questions about filling out this template, please contact heroes@nuorder.com for assistance.