Welcome to NuORDER! Check out these resources to get started, explore, or find what you need.
Need training?
We offer Workshops and a Learning Library to help train NuORDER users.
Workshops
Learn directly from product experts by attending live weekly group training webinars. We keep the sessions small (about 3-8 customers per session). This creates an intimate learning experience and allows for 1:1 interactions.
Register for sessions using our Customer Education Events Calendar.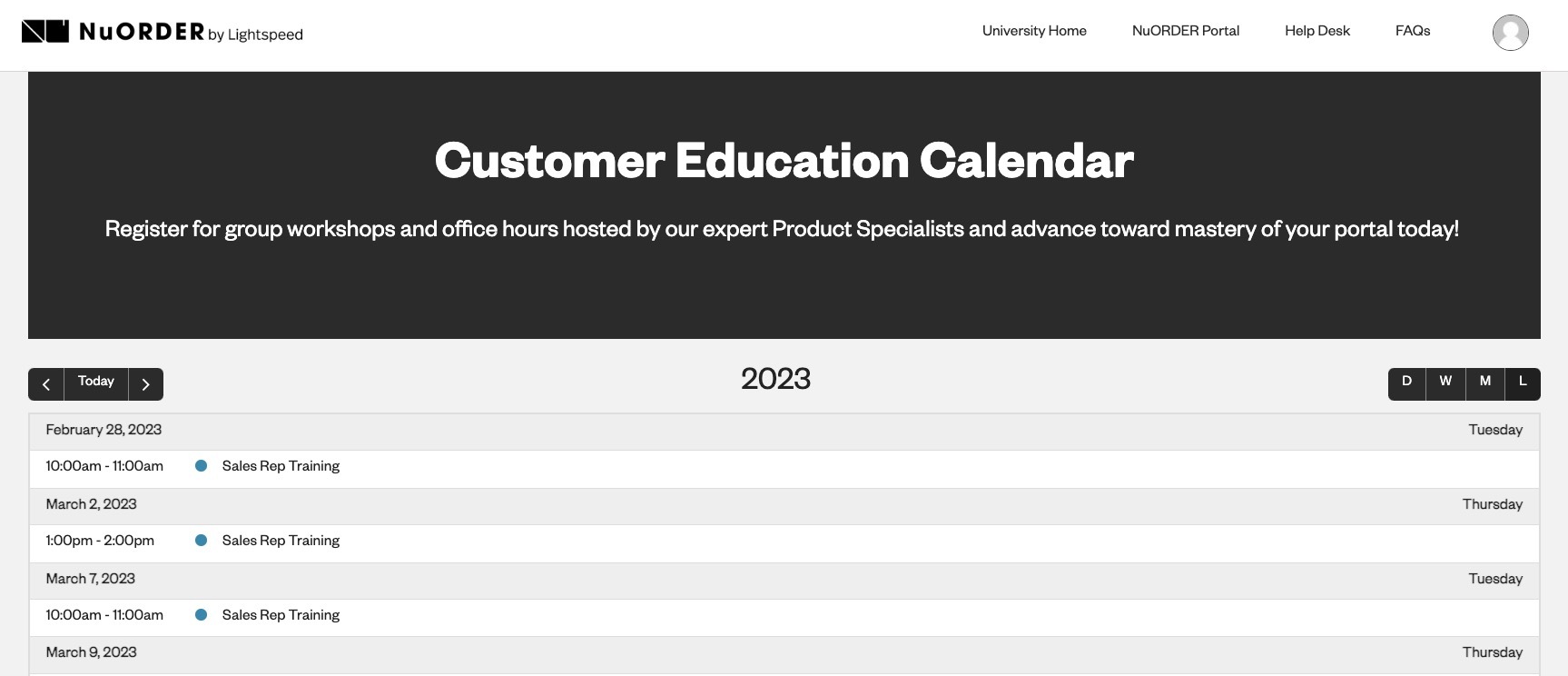 Learning Library
Our short form "microlearning" tutorial videos are designed to help you troubleshoot common issues or learn how to use a new feature in 4 minutes or less. Pair these with the live and pre-recorded Workshops, Knowledge Base articles, and NuORDER University's best practice content to go from novice to expert even faster.
Check out our Learning Library.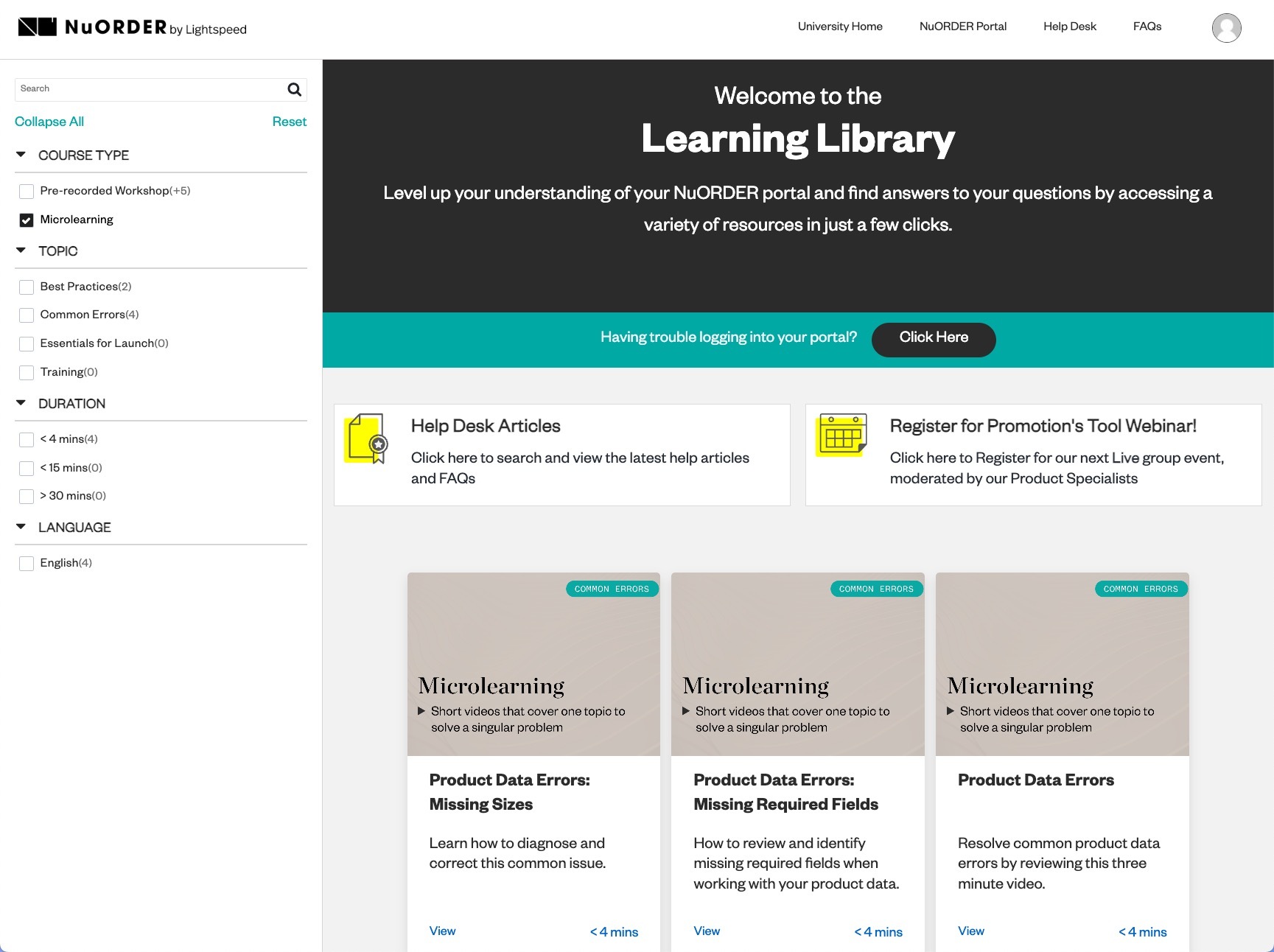 Looking for best practices?
We have dedicated courses to provide best practices and help Admins, Sales Representatives, and Buyers get started on NuORDER or expand their product knowledge.
Start a course at NuORDER University.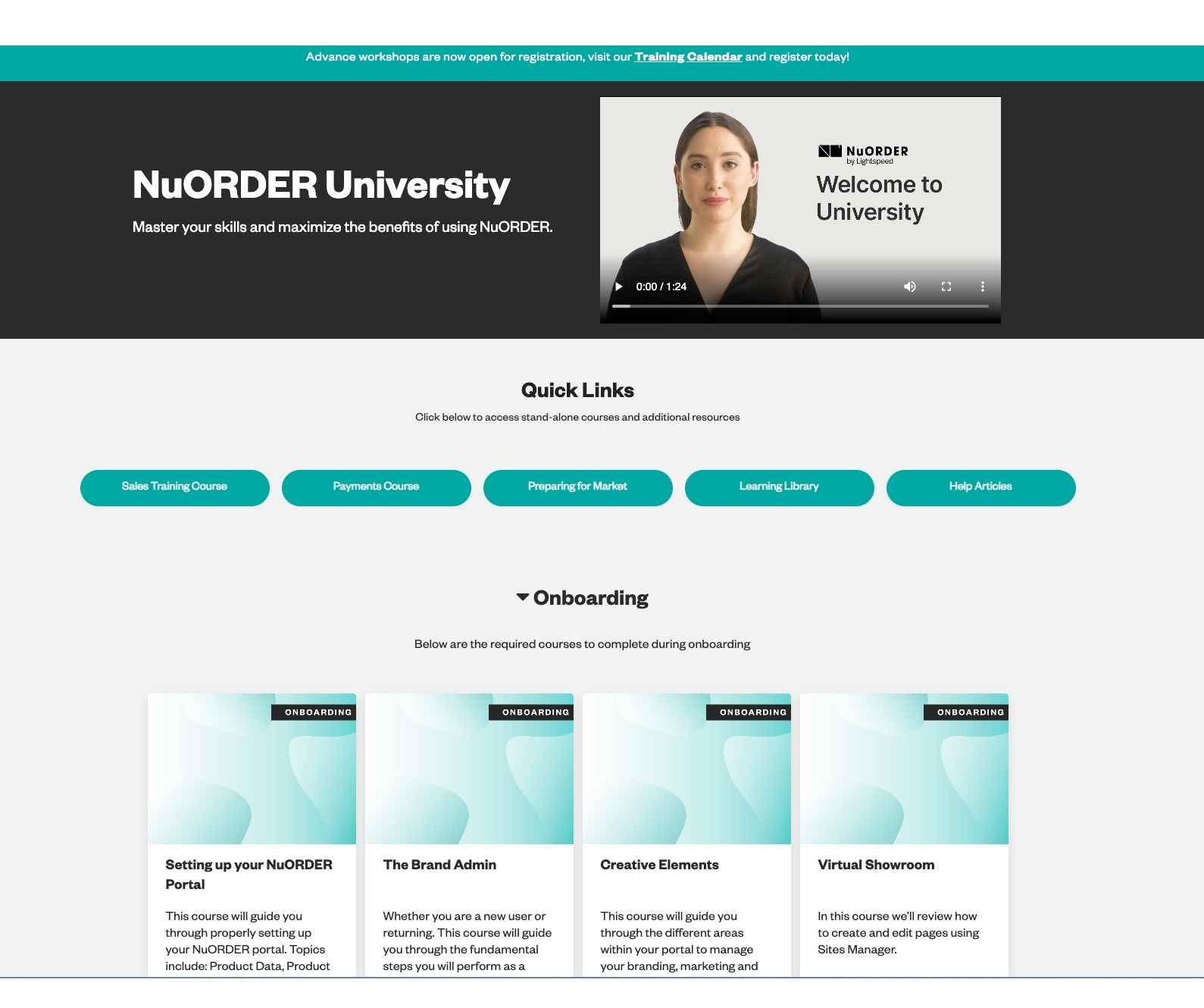 Wondering how to do something?
Use our Knowledge Base and in-app Help.
Knowledge Base
Our Knowledge Base help desk offers articles that include how-to's and answers to common questions regarding the NuORDER platform. Our navigation menu and search feature make it easy to find relevant articles, videos, and animated tutorials.
Explore our Knowledge Base (sign in to view all content).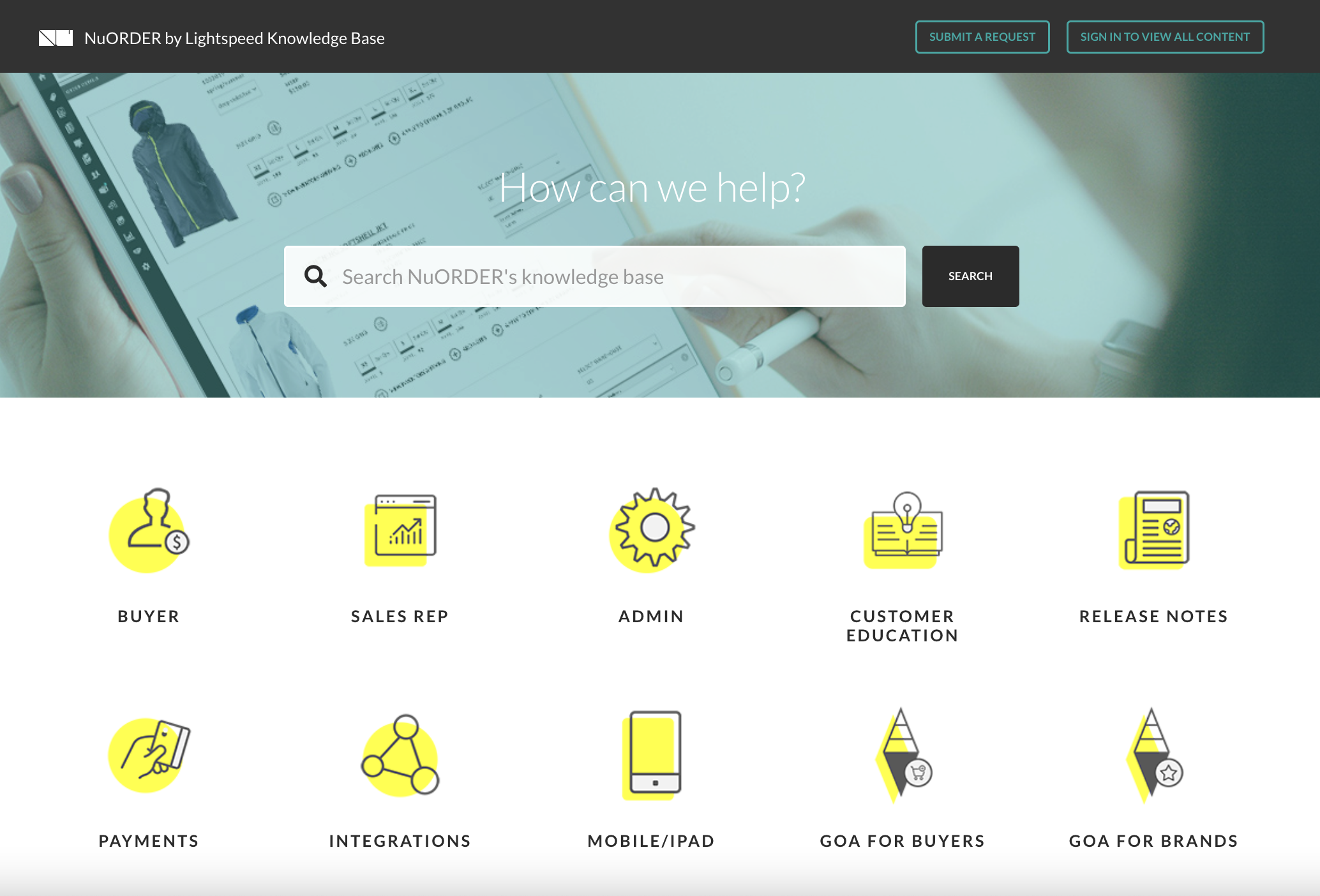 In-app Help
See that little blue Help button in the lower-right corner of the NuORDER platform? Select Help and enter a keyword search to access our Knowledge Base while you're working in NuORDER.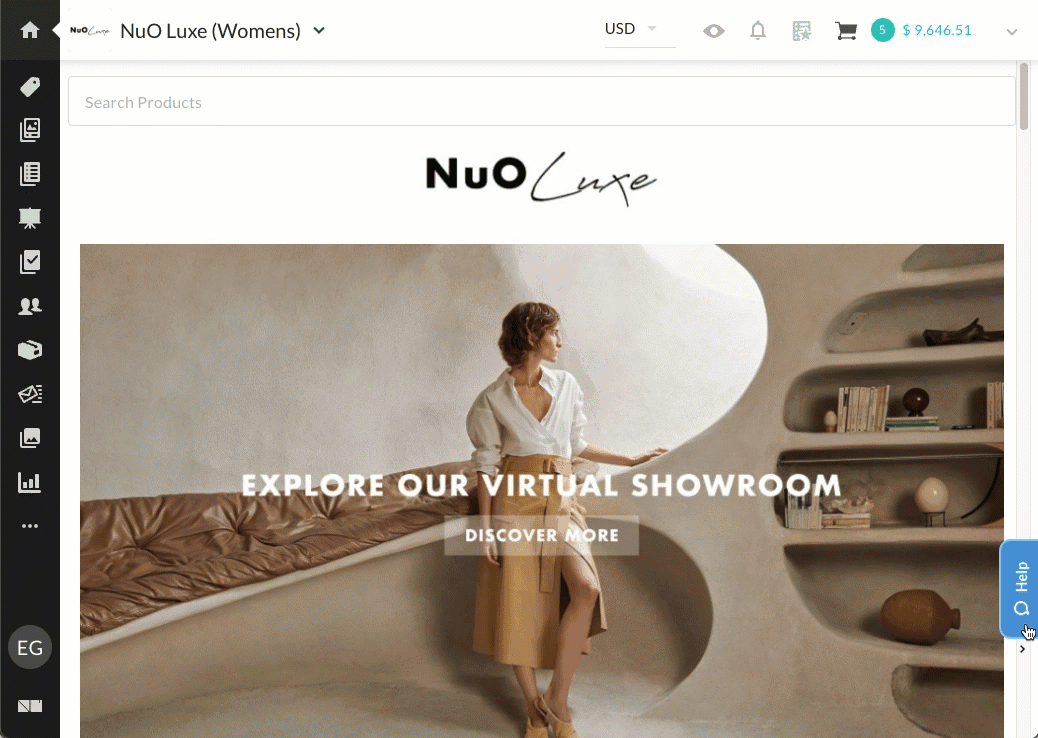 Have a technical issue?
Our Heroes are here to help if you run into a technical hurdle that stands between you and success with NuORDER. Team members across the globe are available via phone, email, or chat. NuORDER Heroes can assist you with platform or integration issues, as well as answer questions. We recommend that you first email heroes@nuorder.com with the details of what you need help with, so we can properly assist or route the communication.
See our Support contact information.
Curious about product releases?
We keep you updated about product changes through emails, in-app messages and release notes.
Emails
We send product release emails to all customers when a new release goes out, highlighting what's changed, and the benefits to you.
Opt in to our emails through content download forms and our blog subscription sign-up.
In-app messages
New releases include an in-app message, which displays at the top of the screen the next time you log in to NuORDER, after a release. This message provides a high-level overview of what's changed, along with a link to view the full release notes.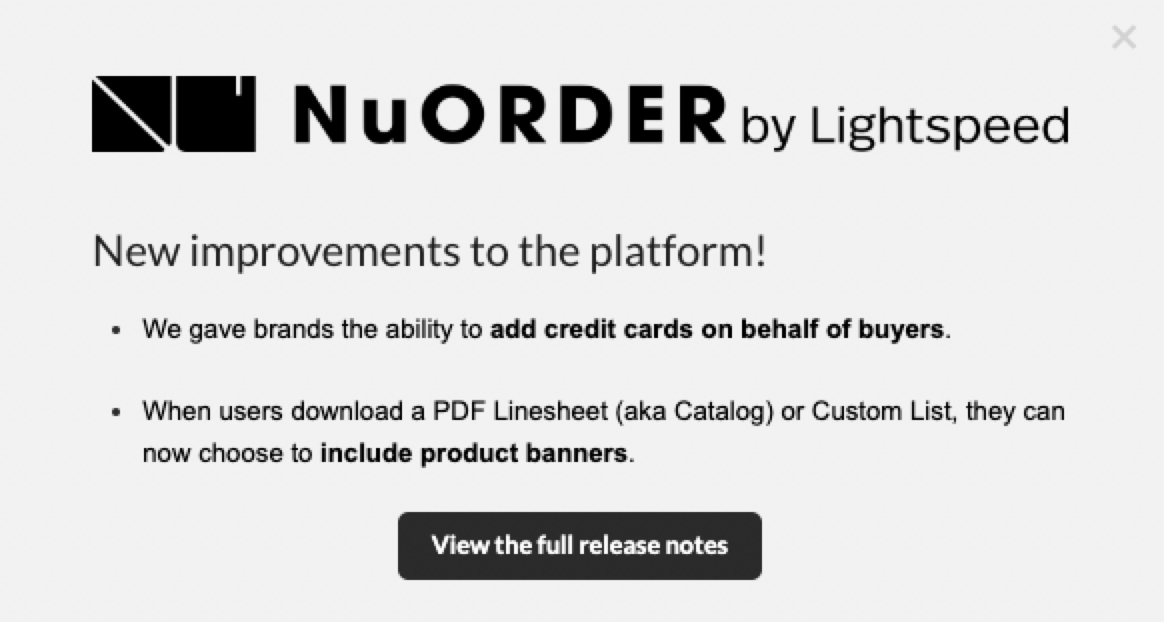 Release notes
Each product release includes a detailed set of release notes, including links to pertinent articles. We provide platform updates, as well as mobile updates.
See our latest web and mobile release notes.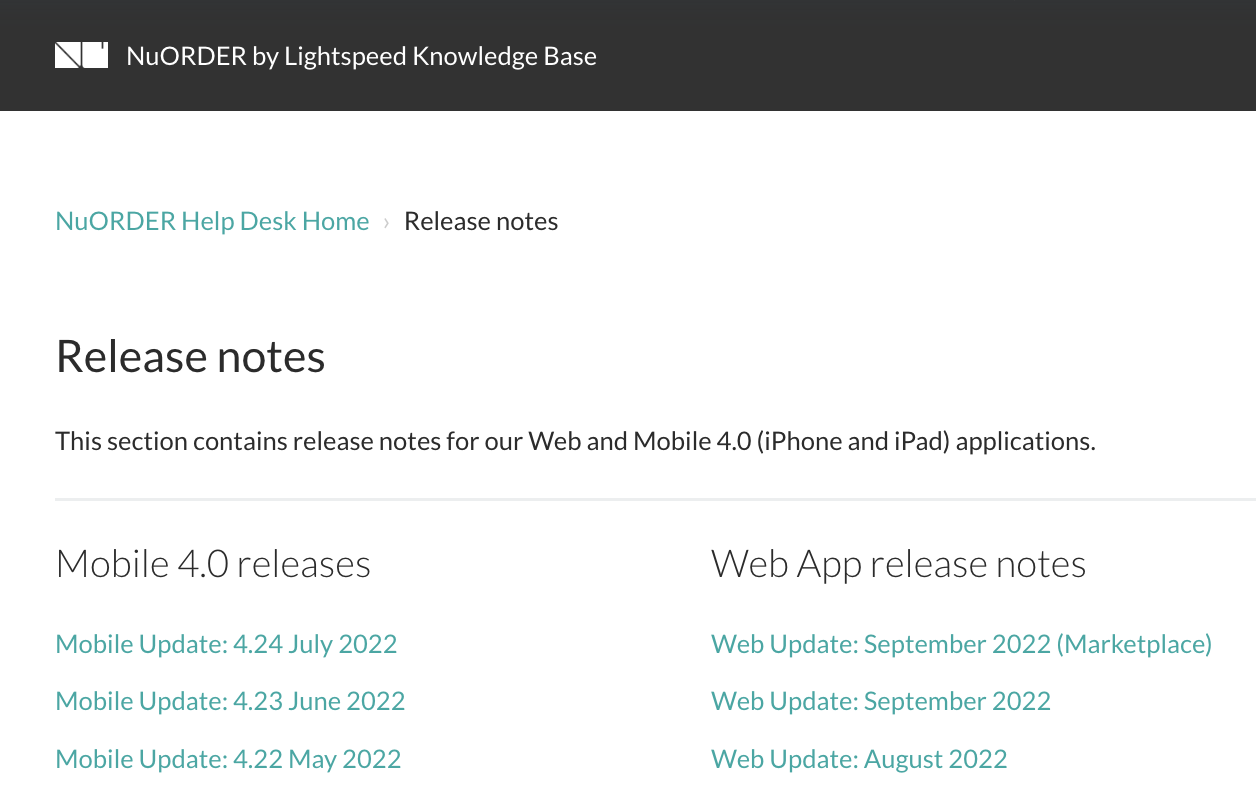 Want to update your contract?
Your Account Manager is ready to work with you on contract changes, such as adding users, purchasing a feature, or discussing your upcoming contract renewal. Reach out to your assigned Account Manager directly to discuss your relationship with NuORDER.
Not sure who they are? Contact heroes@nuorder.com if you're unsure of the name or contact information of your Account Manager.