To log in, go to https://app.next.nuorder.com/login, enter your email address and password, and then select Log In.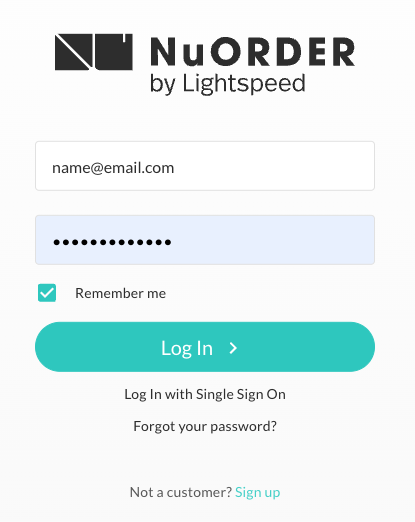 When you first log in, you'll be given a temporary password in your welcome email. If you can't find your password, check your Spam folder and add NuORDER to your safe sender list. If you still can't find your password, select Forgot your password? to reset your password.
You can also change your password directly in NuORDER. From the left navigation menu, hover over your initials and select Edit Profile.

Enter and confirm a new password then select Save. For your security, we require that all passwords meet the following criteria:
At least one number.
At least one capital letter.
At least one special character.
At least 12 characters.
No spaces at the beginning/end.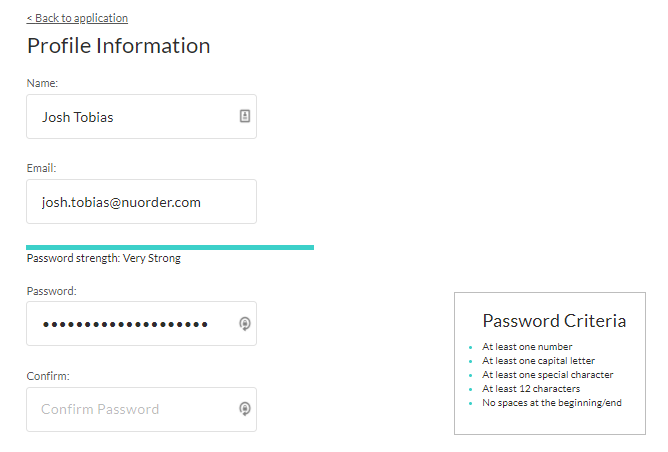 Getting logged out automatically?
To protect your information, NuORDER automatically logs you out after 2 hours of inactivity. If you suddenly find yourself back at the login screen, it either means you've been logged out due to inactivity or that you have logged in on another device.