Need an update to your brand user list on your portal? 
Well, you are in the right place! Here in this help article link, you will find the steps to guide you through in the user updates. 
You can add or update users under the Admin section of your portal.
1) Click on USERS
2) Click Manage Brand Users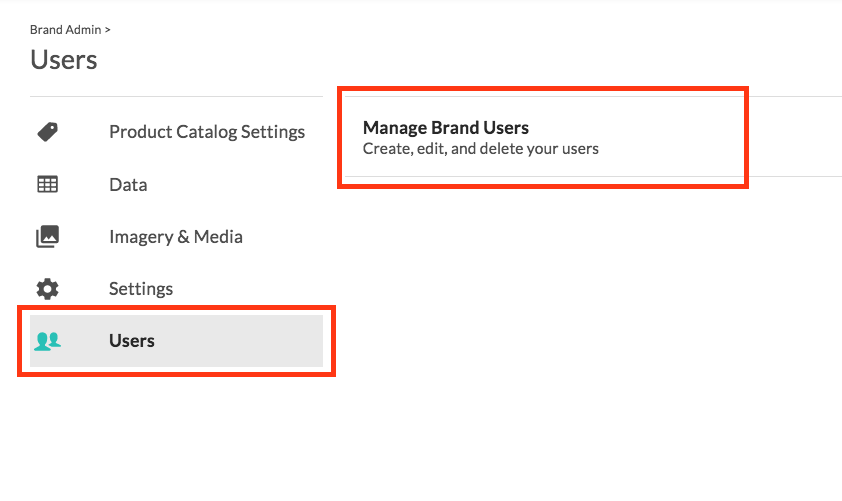 To Add a user: Click "Add New User"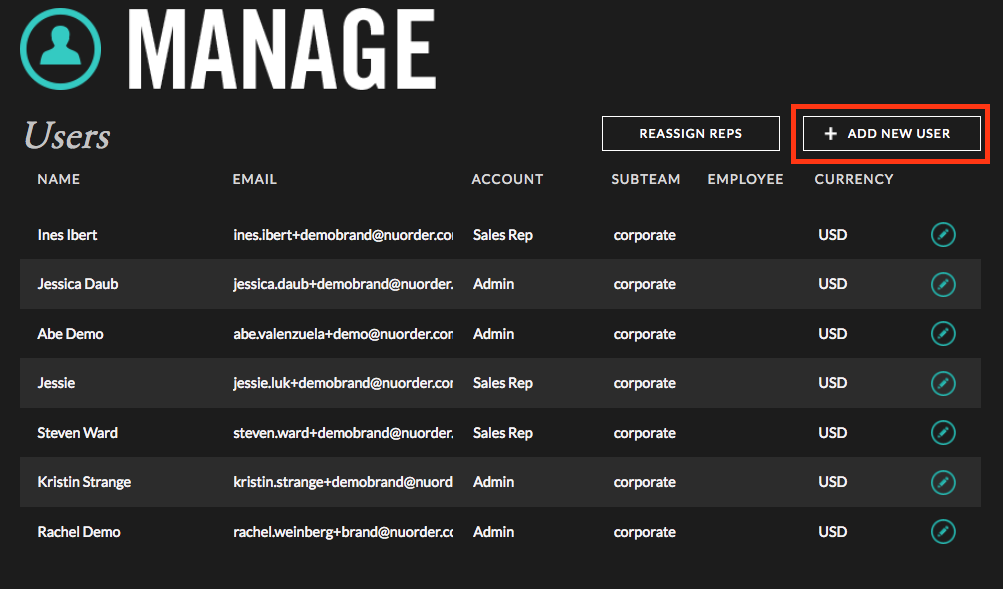 You will be taken to a New User form. Fill out all the required blue fields.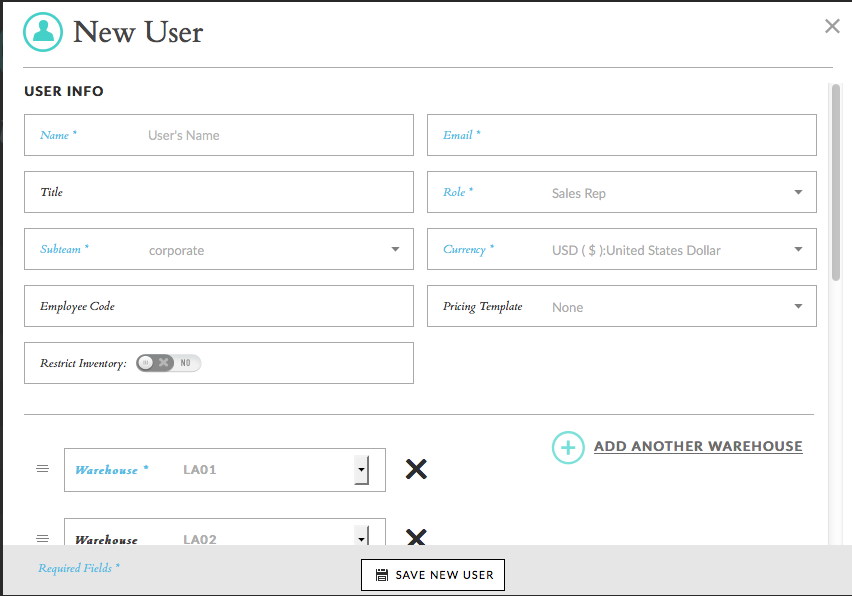 Click Save New User to save the information to NuOrder.
If you would like to add a new user to replace a current user, then you may turn ON the "REPLACE USER" and select the user that you would like to replace with.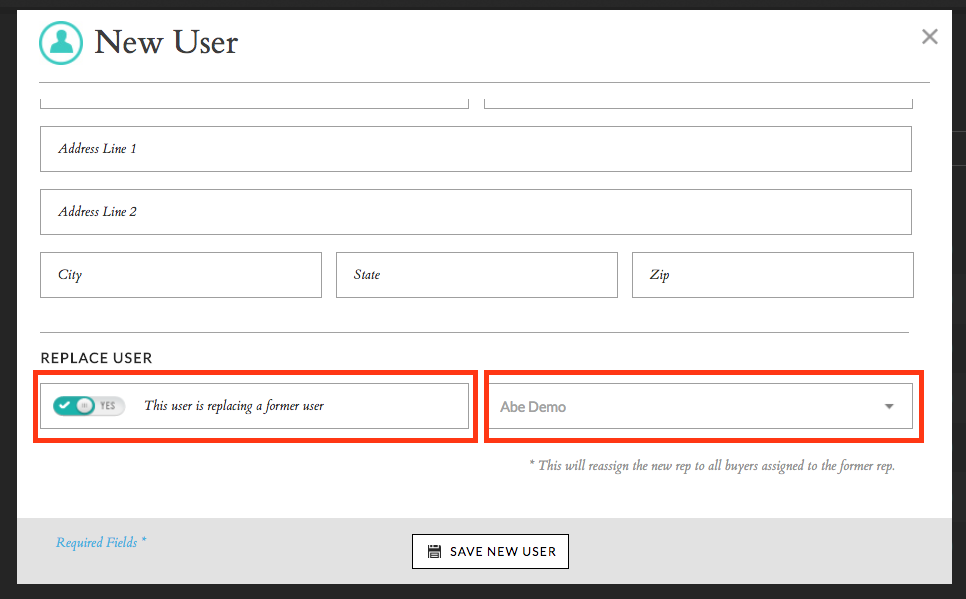 -------------------------------------------------------
To Update a User: Click the pencil icon next to the users name.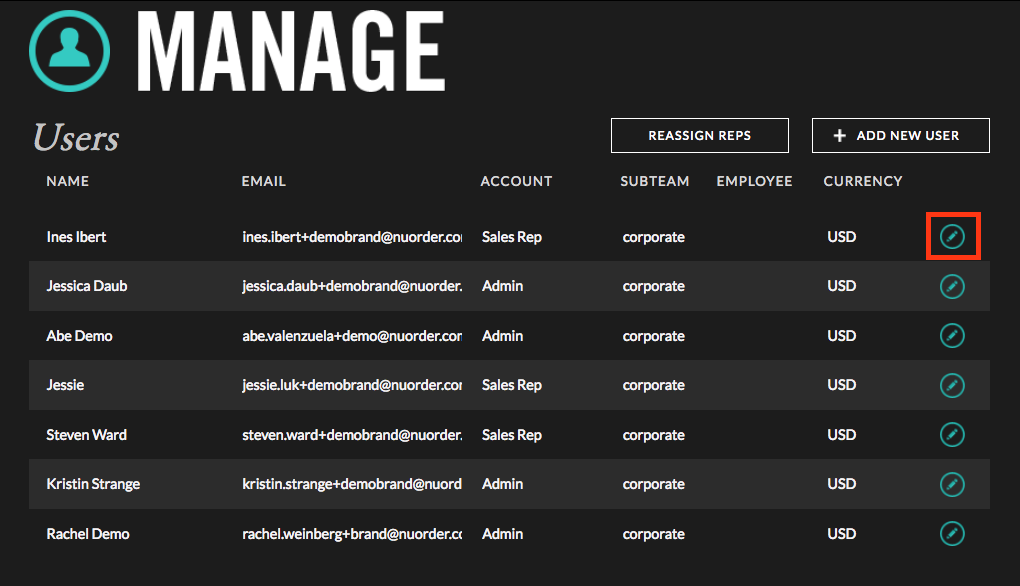 Make any appropriate changes to the user and click Save Changes.
To remove the user click Delete User.