When you archive a product, it's removed from all visible portions of the application, but the data is still stored in NuORDER. Admins can access and restore archived products.
Access and unarchive a product
From the left navigation menu, go to Settings > Brand Admin > Data > Archives.
Note: You can also unarchive Companies and Orders from the Access Archives page.
From the Products tab, use the search field to locate archived product(s). Enter search terms for the archived product's Style Number, Season, Color, Color Code, or Name.
If you want to restore an archived product, select Unarchive to the right of the product.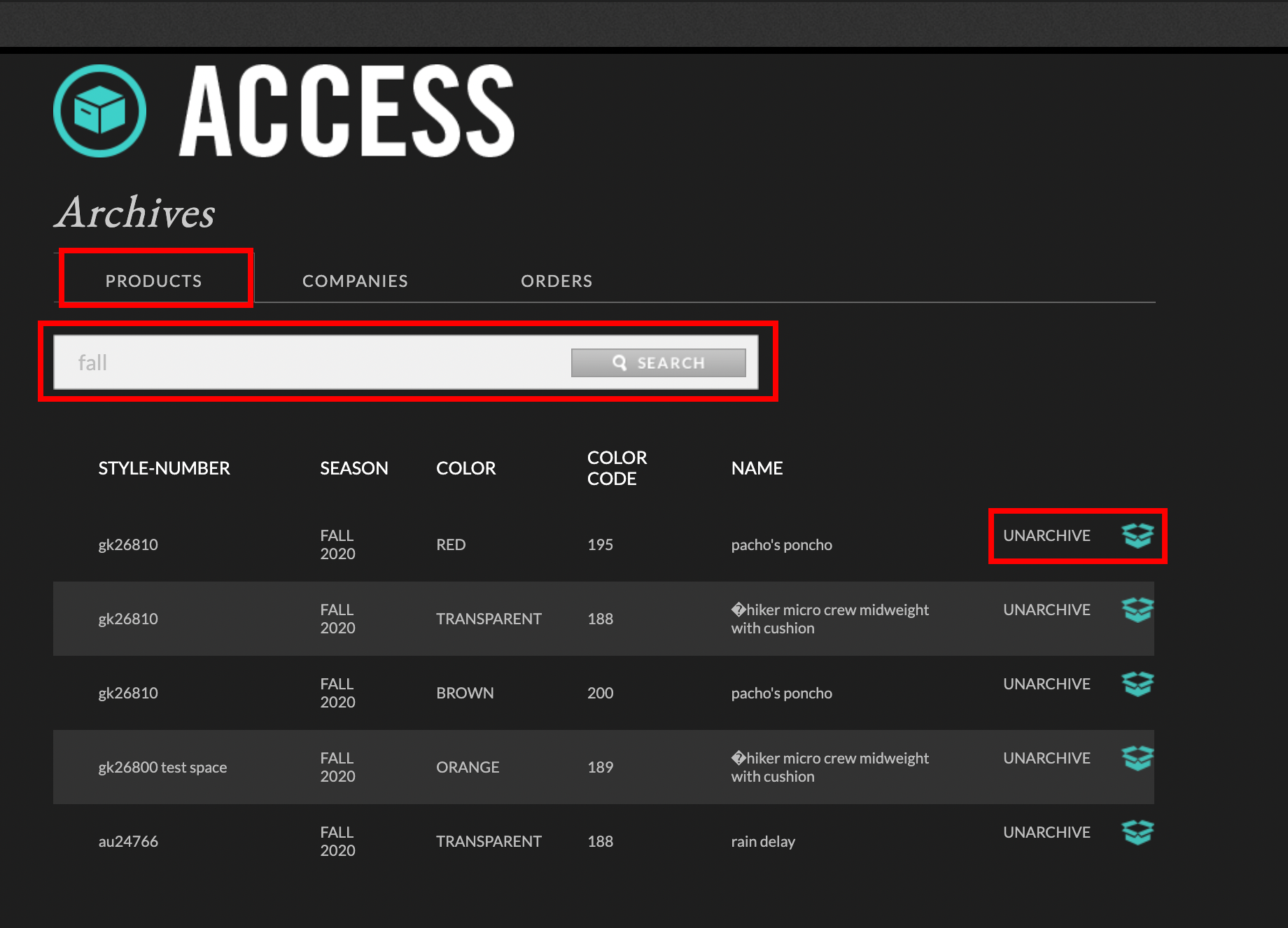 Access and unarchive products in bulk
You can access archived products in bulk with the Product Data export.
From the left navigation menu, go to Settings > Brand Admin > Data > Product Data. In the Download section, select a file with Download your data with archived products... in the description.
If you download your product data as a CSV file, follow the steps in How to best access a CSV file in Excel to ensure your data isn't reformatted by Excel.

Within the spreadsheet, update the archived column:
Unarchive: Enter a N to unarchive a product (or keep it active).
Archive: Enter a Y to archive a product.
When you're done making changes, save your file.

Return to the Product Data page in NuORDER and upload the updated file. Refresh your browser to see these changes.
Additional resources
Want to learn more? Check out these related articles: