Disabled
Disable products when:
A product is temporarily unavailable.
You are uploading a new season of product ahead of time.
When a product is disabled, it will be hidden from buyers and will not show up as active in the main product gallery.
Note: Sales rep can still view the disabled item (based on their permission settings). Only buyers won't be able to view the disabled items.
Using the visibility filters, an admin user will see disabled products as inactive in both the Inactive and All selections.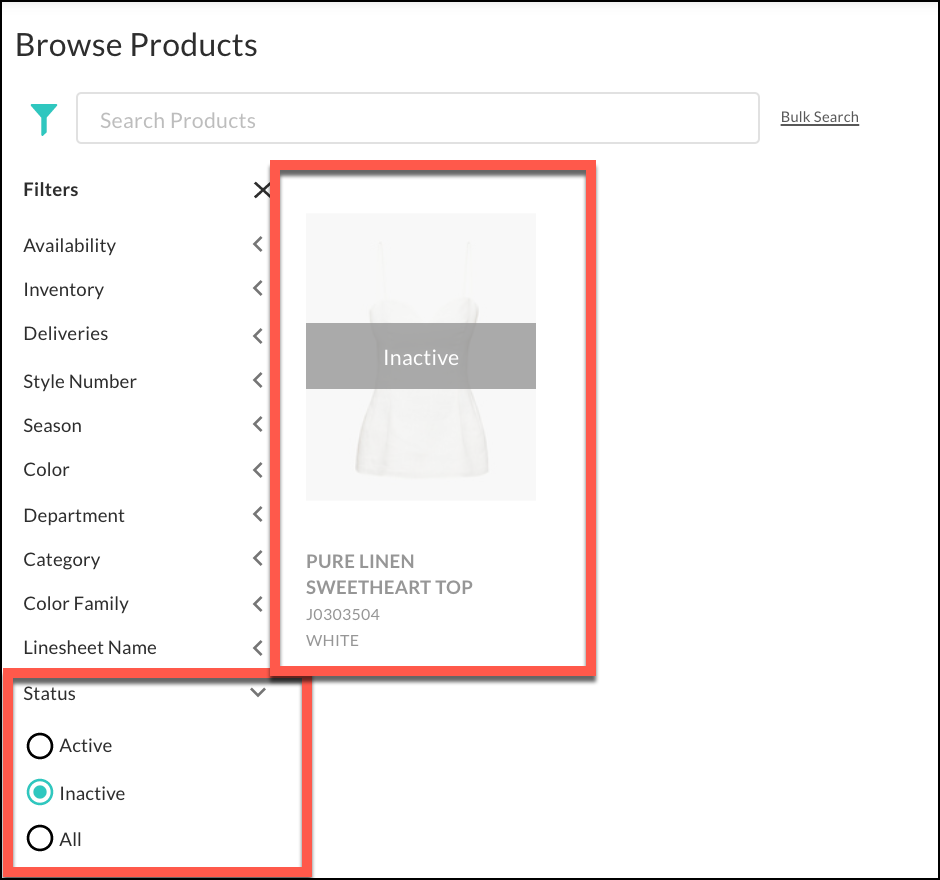 Archived
Archive products when:
It has been permanently discontinued.
It is a duplicate or erroneous product.
Archived products do not appear in either the product gallery or in the Admin product gallery. You will have to use your product data directly to find archived products.
Archiving a product will remove it from both the Wholesale and Admin sides of your account.
How does it affect uploading?
If you upload new images, they will not link to archived products. If you upload inventory, it will not update any archived products.
How does it affect orders?
If you edit an order that contains an archived product, you will receive a notification that some items are no longer available. They will be automatically removed from the order.
To save these changes and update the order PDF, select Submit.
To close your order without saving these changes, select Clear Order.
Note: Your order is still saved in its original state on the Orders tab.