You can display Terms and Conditions on every order.
Setup
From the left navigation menu, go to Settings > Brand Admin > Settings > Order Settings. In the Order Terms and Conditions section, enter the text you'd like displayed and then select Save.
Note: There isn't a character limit. If needed, the Terms and Conditions section will extend to additional pages on the order PDF.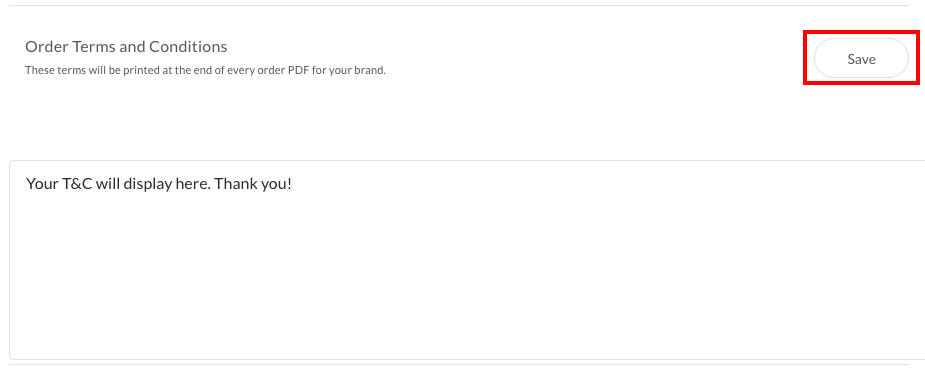 Orders
The entered Order Terms and Conditions appear on every submitted order PDF, as well as on the Working Order for both the web and iPad app.
Terms and Conditions displayed on a Working Order:

Terms and Conditions displayed on an Order PDF: