Use NuORDER's Mobile 4.0 to add items to your cart and place orders.
Add items to your cart
Add items to your cart from the Product Gallery, Product Details, or the expanded image view. To get started, from the main menu, select Products.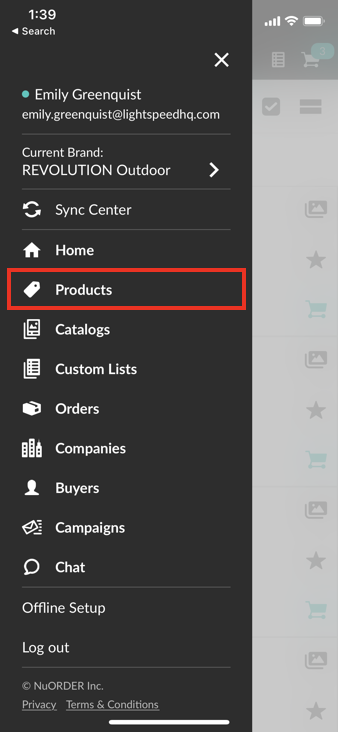 Add products to your cart:
In the Product Gallery, tab a product's cart icon to add it to your order.
Select a product to review the Product Details, enter quantities, and then tap Add to Cart.
Use the image view icon to scroll through expanded images and then select the cart icon to add a product to your order.
The number of items in your cart displays in the top-right corner.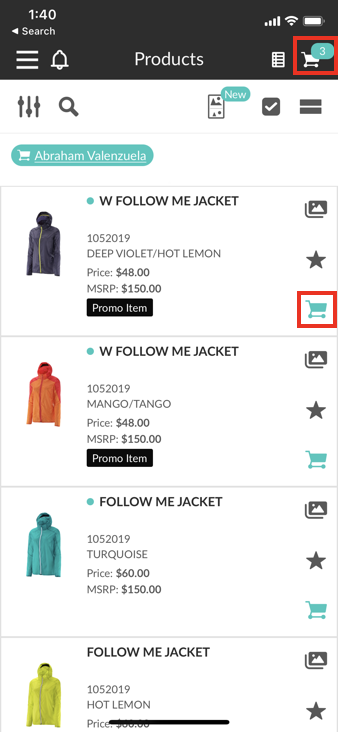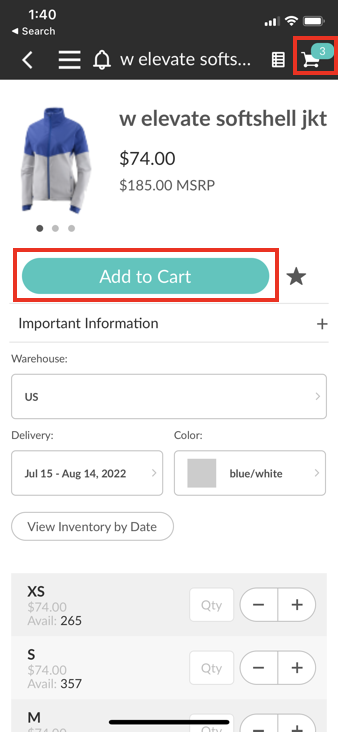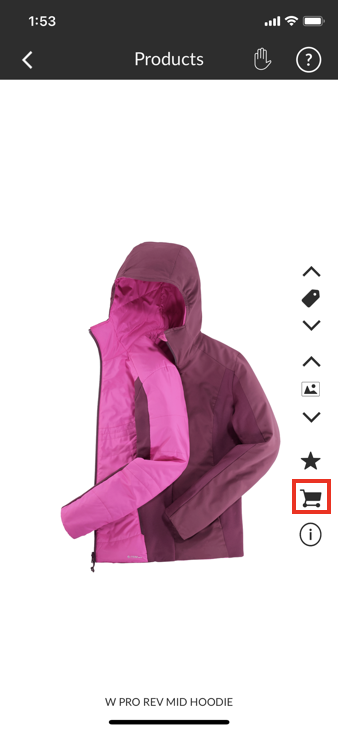 Place an order
To begin the process of placing an order, tap the cart icon in the upper-right corner.

In the Edit Order Info screen, select the Company, Buyer, and Sales Rep. You can also enter other information, such as Customer PO, notes, address, discount, surcharge, order type, order tags, and external ID.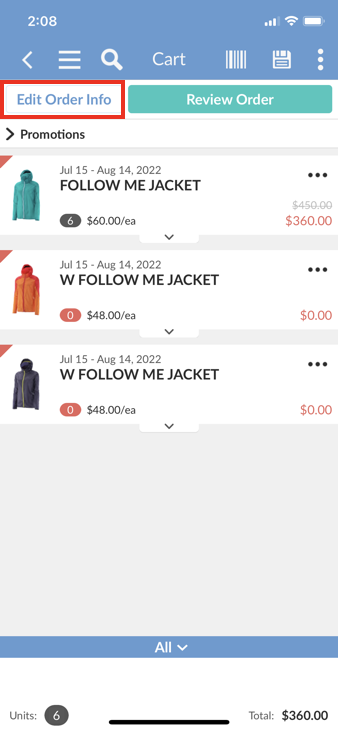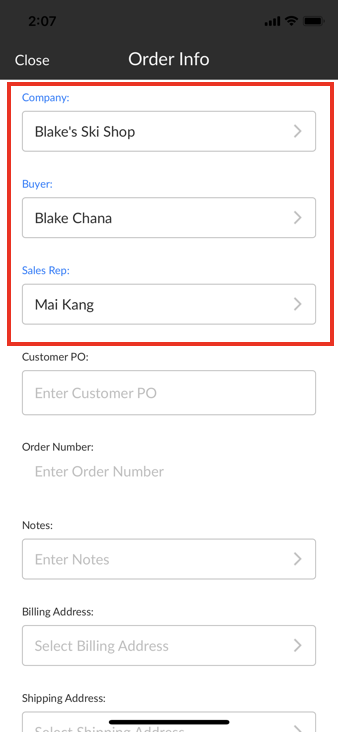 Within the cart, tap the arrow beneath each product to enter or edit quantities by size and delivery. Tap the Delivery field to adjust the dates and either enter a number for each size or tap the + and - icons to adjust the quantities.
Select the All menu at the bottom of the order to adjust the grouping display.
Note: Tap the ellipsis icon menu to the right of each product for additional actions.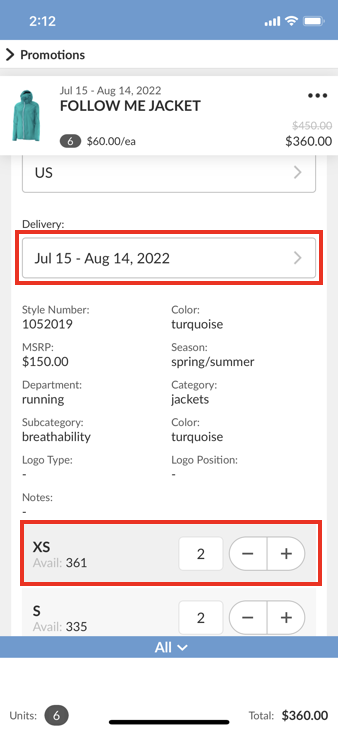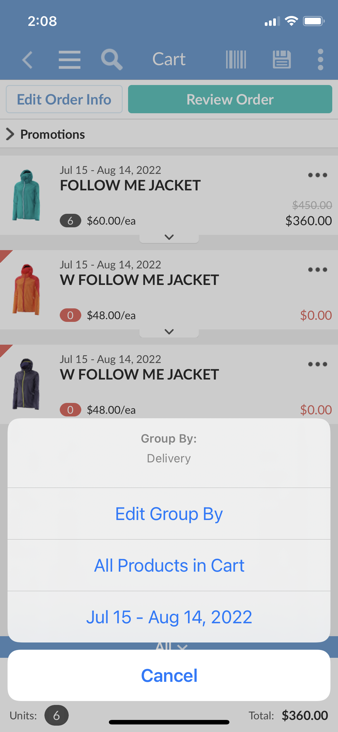 If you're not ready to place the order, tap the disk icon in the top right corner to save it. You can also tap the kabob menu in the upper-right corner for additional actions for your order.
Note: Learn more about scanning products for an order with Barcodes.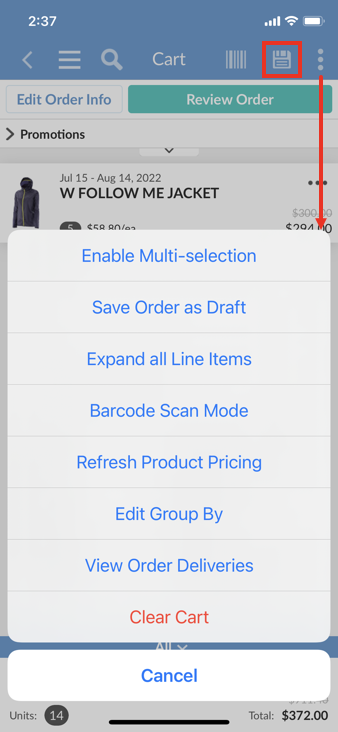 To place the order, tap Review Order to do a final check on the totals for each delivery and then select Checkout. Have the buyer use the touch screen to enter their signature and then select Submit Order to place the order.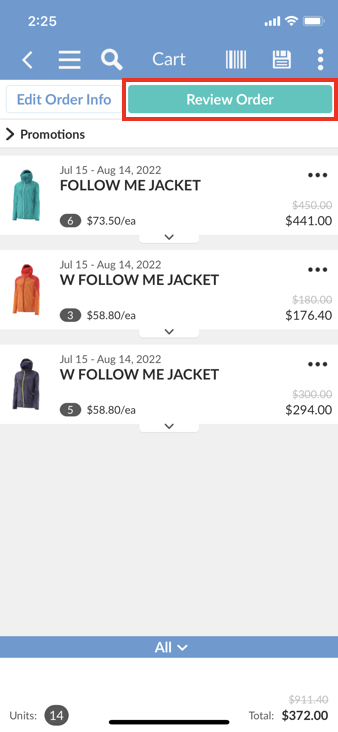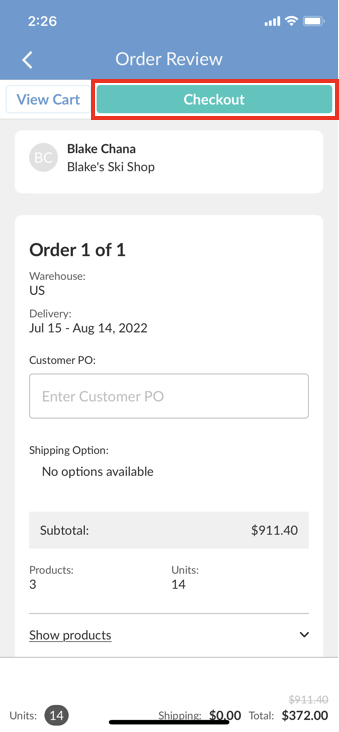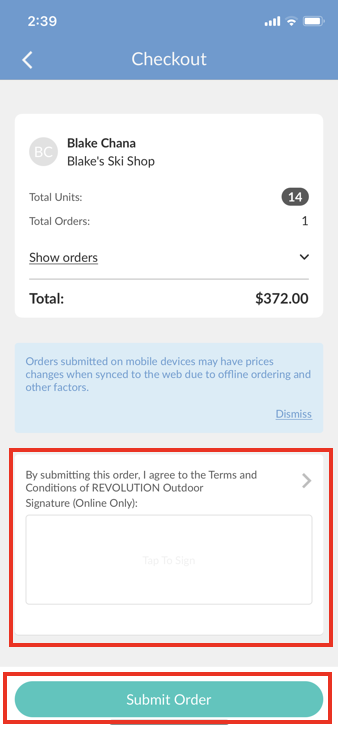 Manage orders
Any orders that are viewable and editable on the web are also viewable and editable on mobile.
From the main menu, go to Orders to view all of your orders and their statuses.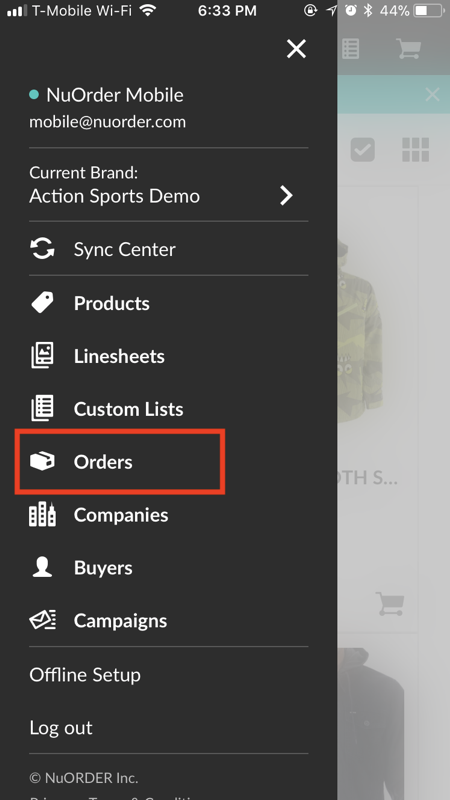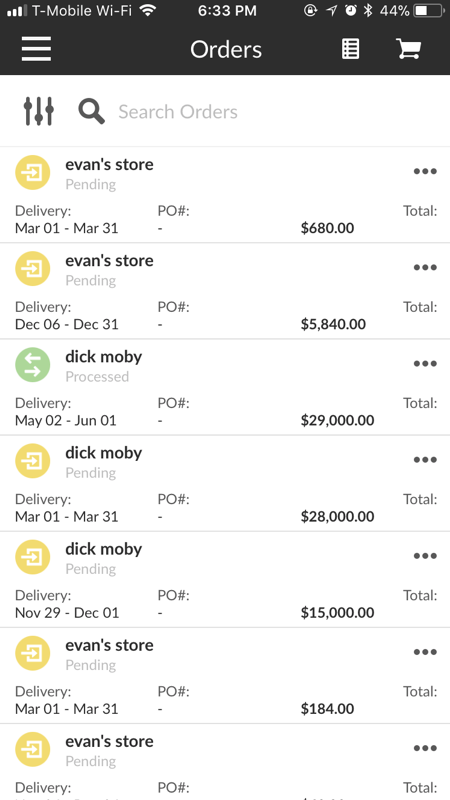 Tap the ellipsis icon to the right of an order to see other actions (examples: approve, cancel, re-order, etc.). Tap an order to view the order details.