1. Go to www.NuORDER.com/login
2. Enter your email address and password.
3. Click "Log In".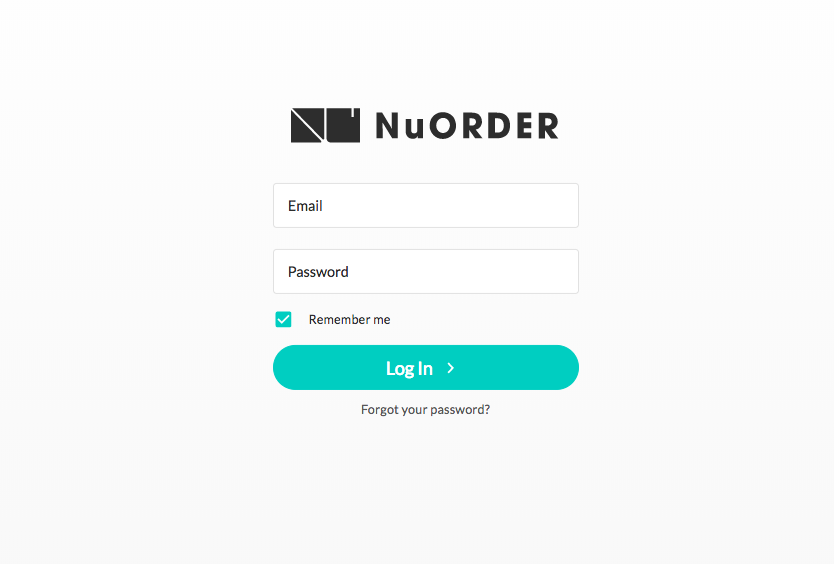 What's my password? 
Your temporary password is included in your registration email.

Can't find it, or can't remember it? Click on "Forgot your password?" 
Enter the email address attached to your account, and we'll send a new temporary password to that address.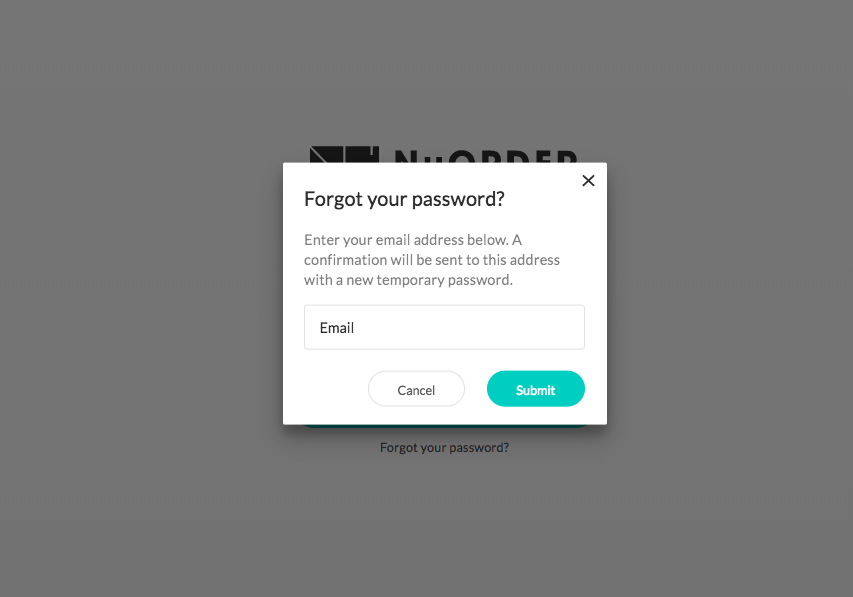 Changing Your Password
If it's your first time logging in, be sure to update your temporary password.
To change your password:
1. From the Task Manager, click on PROFILE
2. Enter and confirm your new password.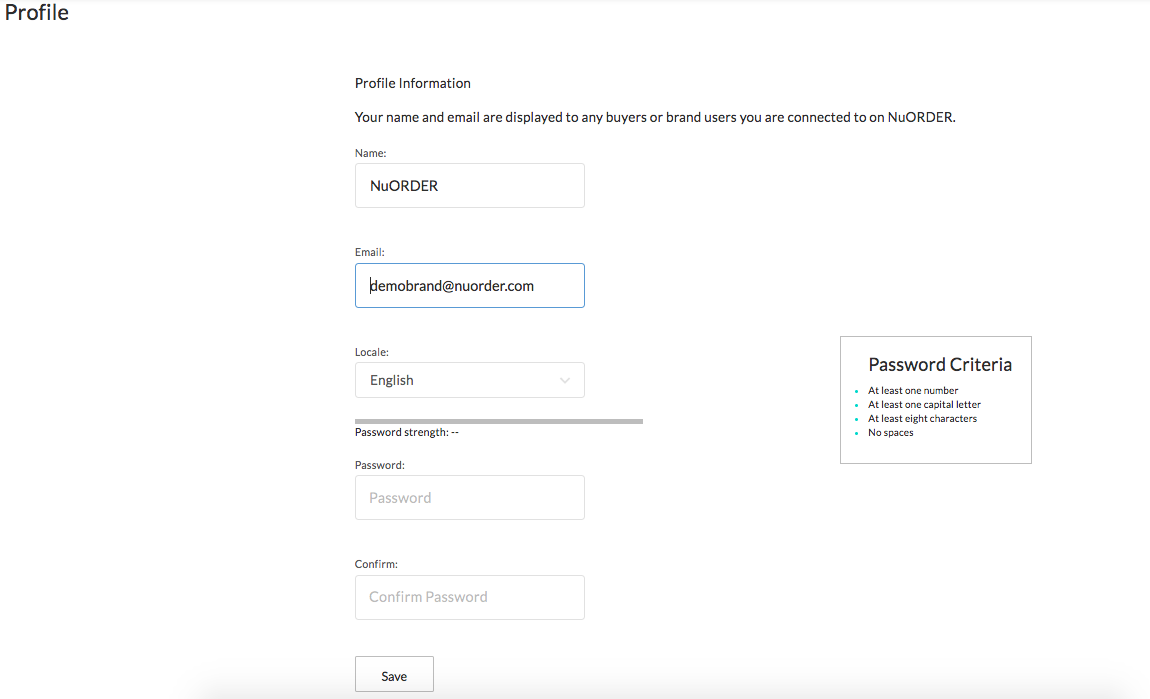 3. Scroll down and click SAVE.
Click here to watch a video tutorial that covers how to reset your password.
Getting logged out automatically?

To protect your information, NuORDER will automatically log you out after 2 hours of inactivity. If you suddenly find yourself back at the login screen, it either means you have been logged out due to inactivity, or that you have logged in on another device.