Once a sales rep has added you to they NuORDER contacts, you will receive a welcome email with login information.
You should have received an email invitation that looks like this...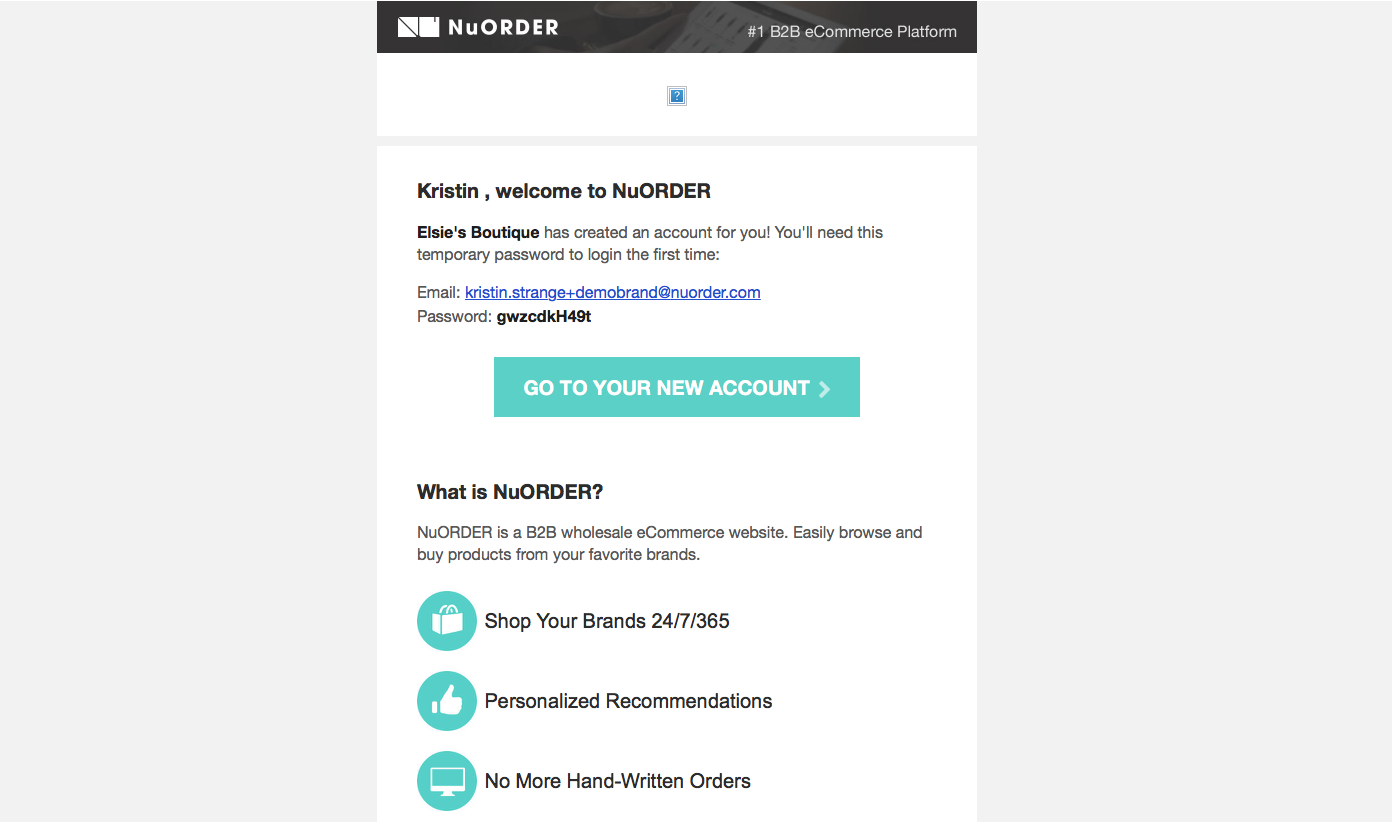 You'll notice your username is your email address and that you have been provided a temporary password. If you don't receive a temporary password in this email and don't know your password, you can select "forgot password" at NuORDER.com/login
*Helpful Tip- Once you log in for the first time you will be prompted to reset your password. Choose a secure password or use a password manager to create one for you.