If you're reading this guide, that means a sales rep has added you as a buyer for their brand on NuORDER.
You should have received an email invitation that looks like this...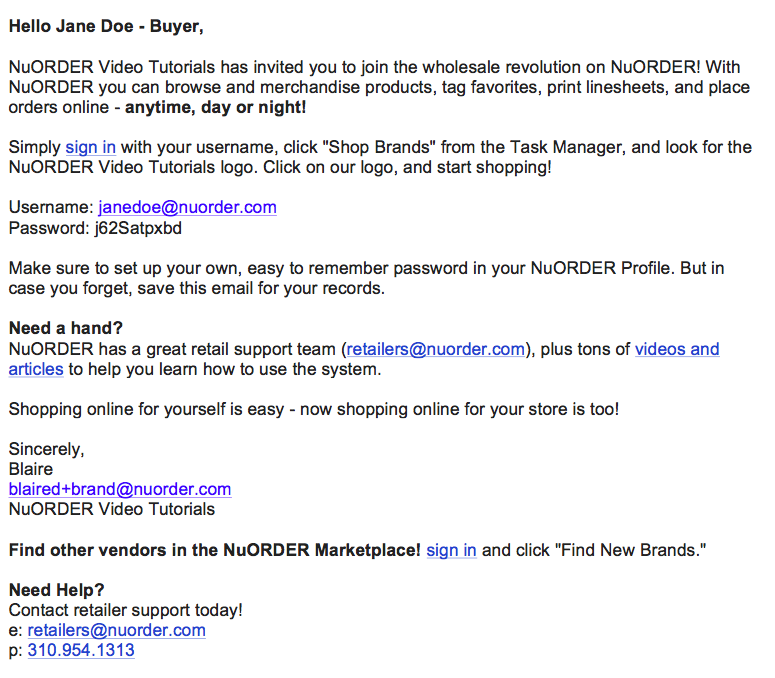 Check out the login details! You'll notice your username is your email address and that you have been provided a temporary password. 
*Helpful Tip- Once you log in for the first time you will be prompted to reset your password to something easy for you to remember. This can be done in the Profile section.