If you'd like to connect to new brands, you can join our NuORDER Marketplace. Apply for access here. Once approved, someone will be in touch to let you know the status of the application.
After you've been approved, you can submit requests to various brands by using the "Connect with this Brand" button.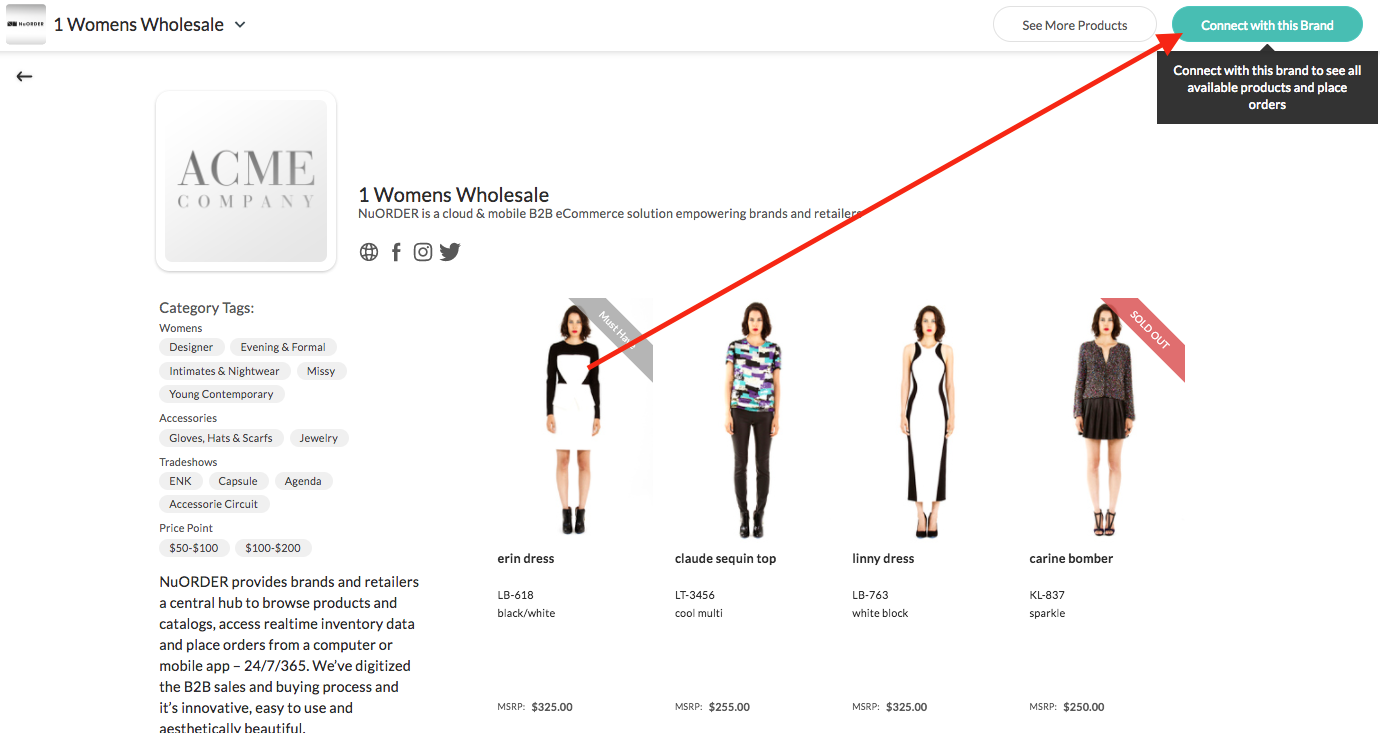 Fill out the form and submit the request. Each brand will receive your connection request and can approve or deny it on their end.