The Weekly Digest email is a NuORDER generated email containing important metrics and a breakdown of weekly activity for your brand. The sections in the email include:
Number of orders submitted.
Value of orders.
EZ Orders sent.
Linesheet sent.
Number of buyer logins.
Number of EZ orders opened.
Number of buyer orders.
Number of marketplace leads.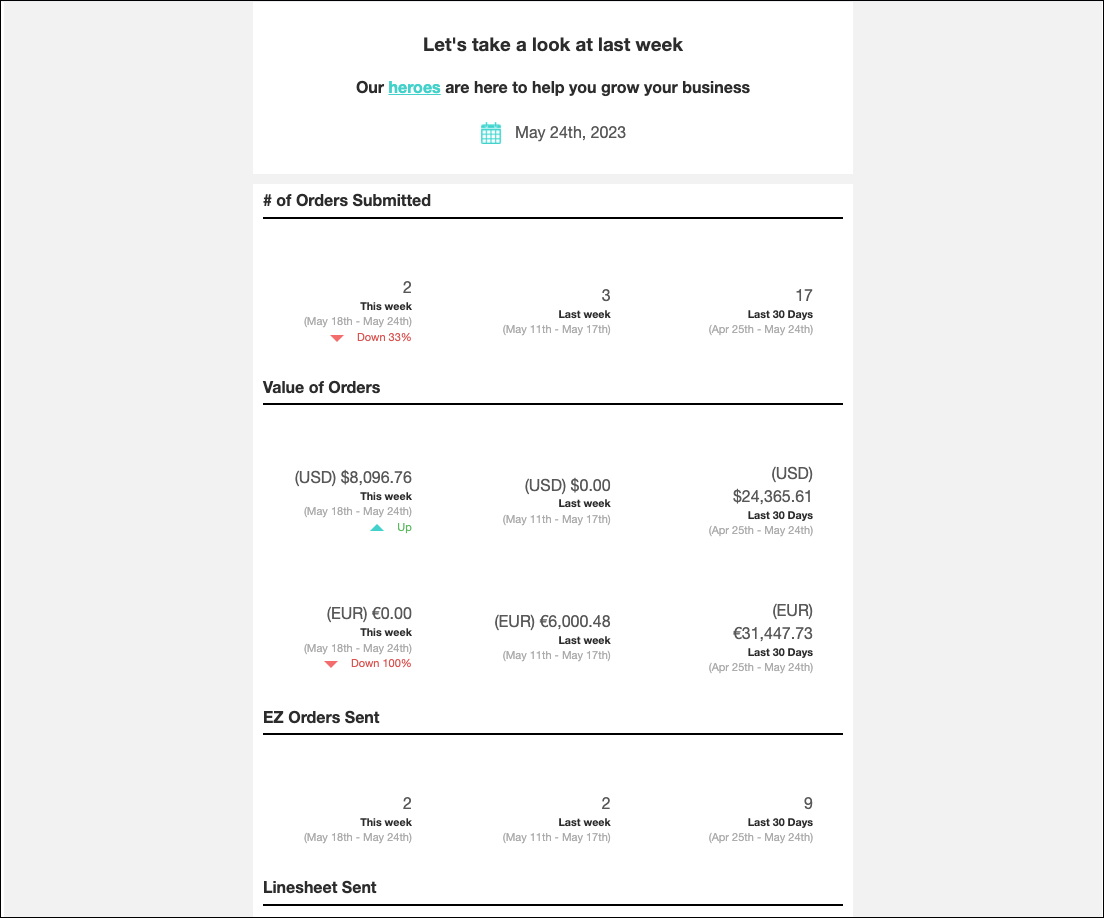 Adding recipient emails
You can setup which users receive this email in your settings.
In the left navigation menu, select Settings, Brand Admin. Select the Settings tab, then Brand Settings.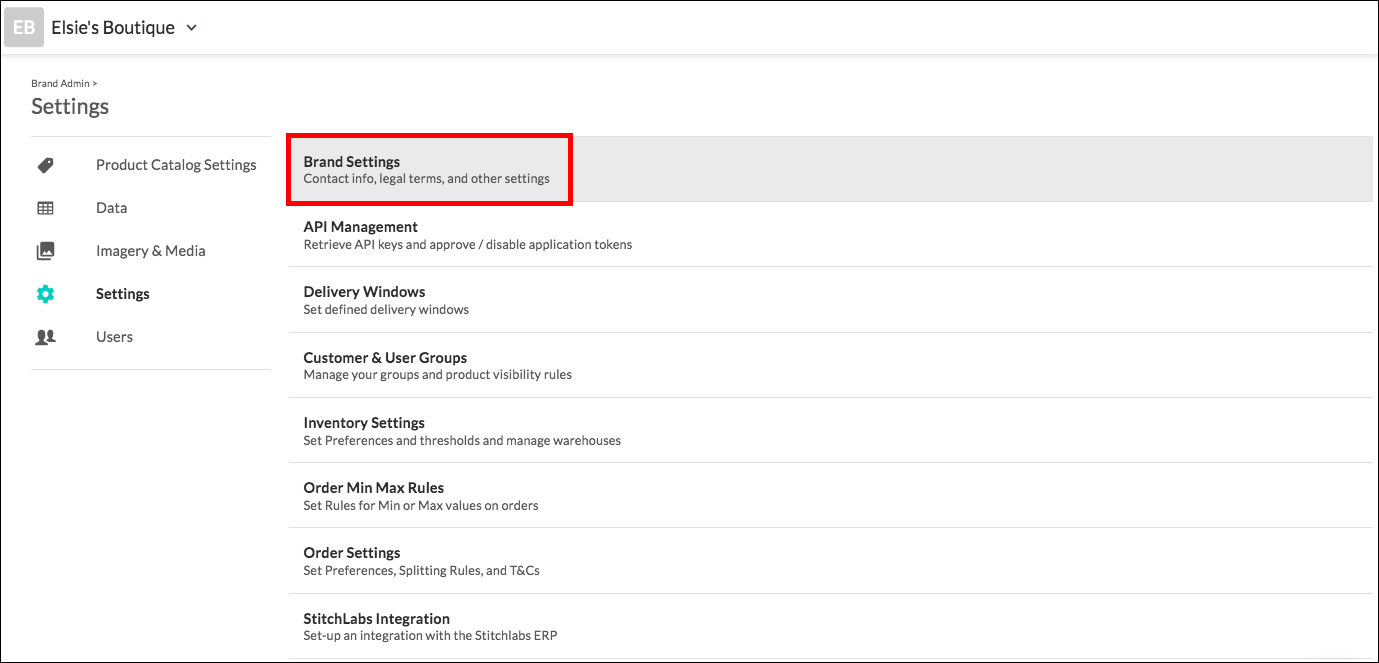 Scroll down to Weekly Digest Email List.
Enter the emails of the users you'd like to add.
Note: Emails are separated by pressing Enter or Return on your keyboard.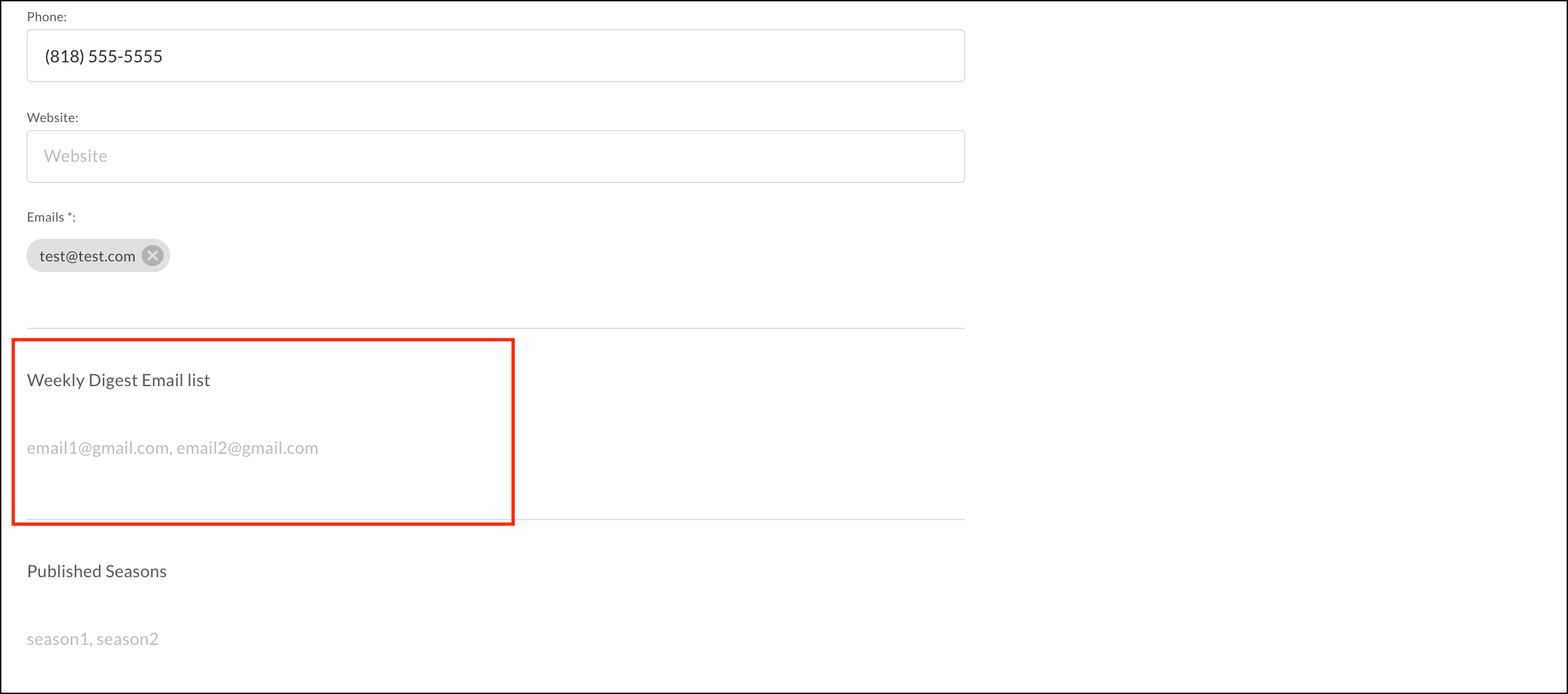 When you're done, scroll up and select Update Settings after you've entered all users.

FAQ
Q: Are draft orders included in the Weekly Digest order count?
A: Draft orders are not counted as submitted orders in the Weekly Digest email order count. This count will include any order submitted by a buyer. Since draft orders and EZ orders are not submitted, they are not included.
Q: I use Custom Lists instead of Linesheets. Is Custom List data included in the Weekly Digest email?
A: No, there is no Custom List section in the Weekly Digest email, only Linesheets.
Q: Can the Weekly Digest email be customized?
A: No, the Weekly Digest email provides the same data fields to all users and can't be customized.
Q: When does the email get sent out, and can I change the dates and time I receive it?
A: The Weekly Digest email is sent out each week on Wednesdays at 12:00 PM EST, and the schedule is not customizable.