NuORDER allows users to utilize two different view for the 'Contact' page. Users can change their view preference by navigating to the 'Edit Profile' page of their account. This article will outline how to search for companies and buyers through both views starting with the original view.
For either view, users will utilize the 'Contacts' tab on the left side menu to make their searches.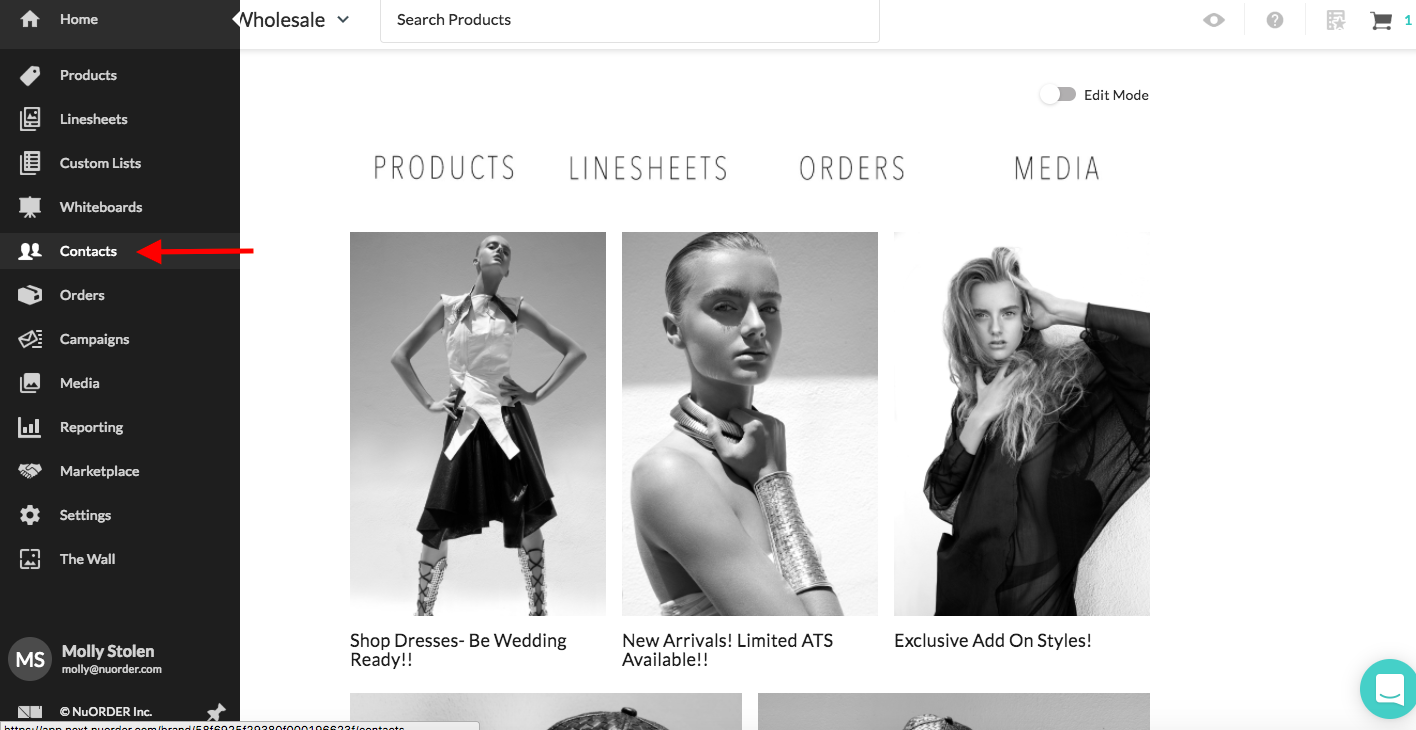 New Contact Page View
Once the 'Contact' page is loaded, a list of user's company contacts will be listed with different columns of Company Data information. A user can use the search bar to search for contacts by 'Company Name', 'Company Code', 'Buyer Name', 'Buyer Email', etc.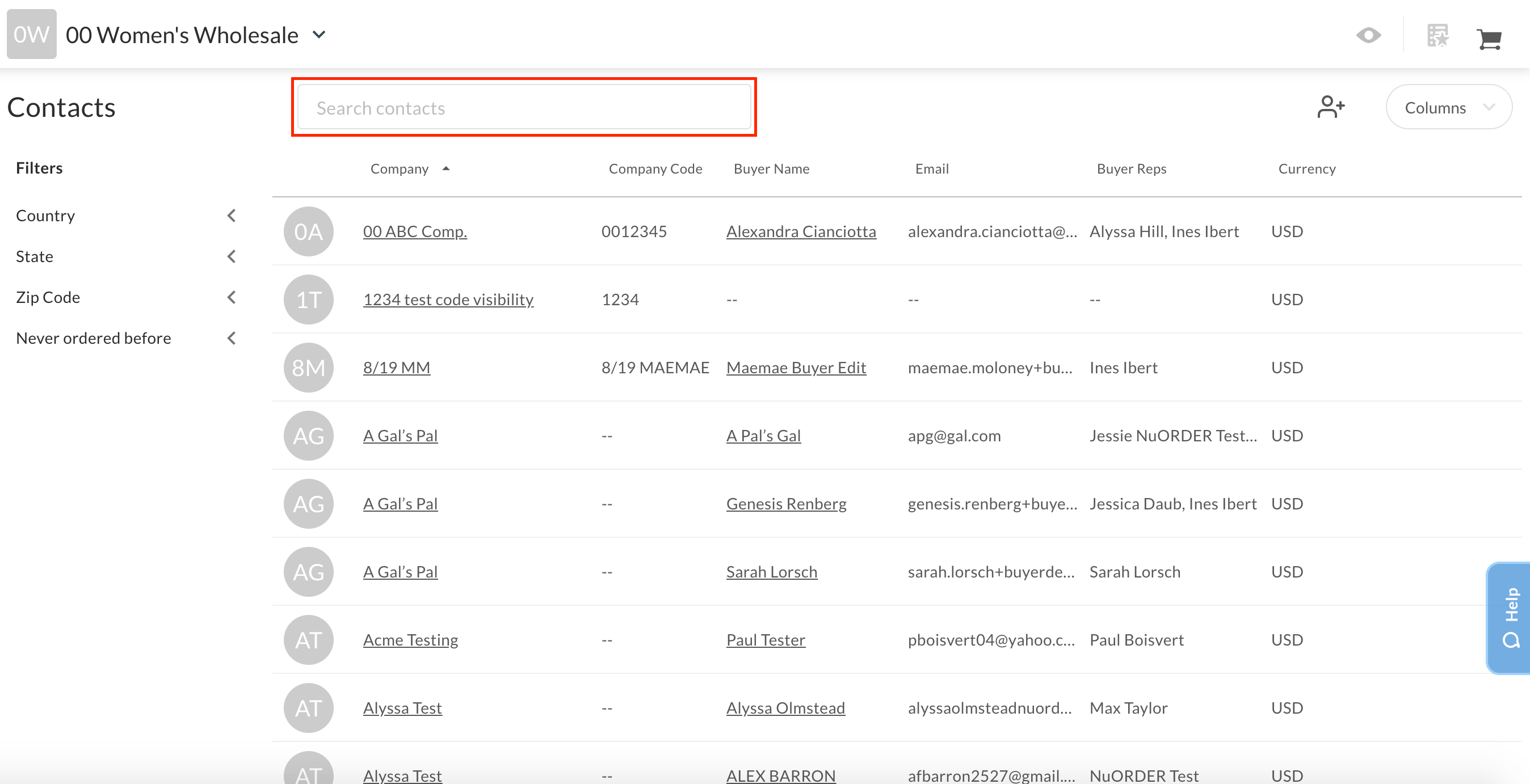 With the New Product Page View users can also apply filters to company and buyer searches.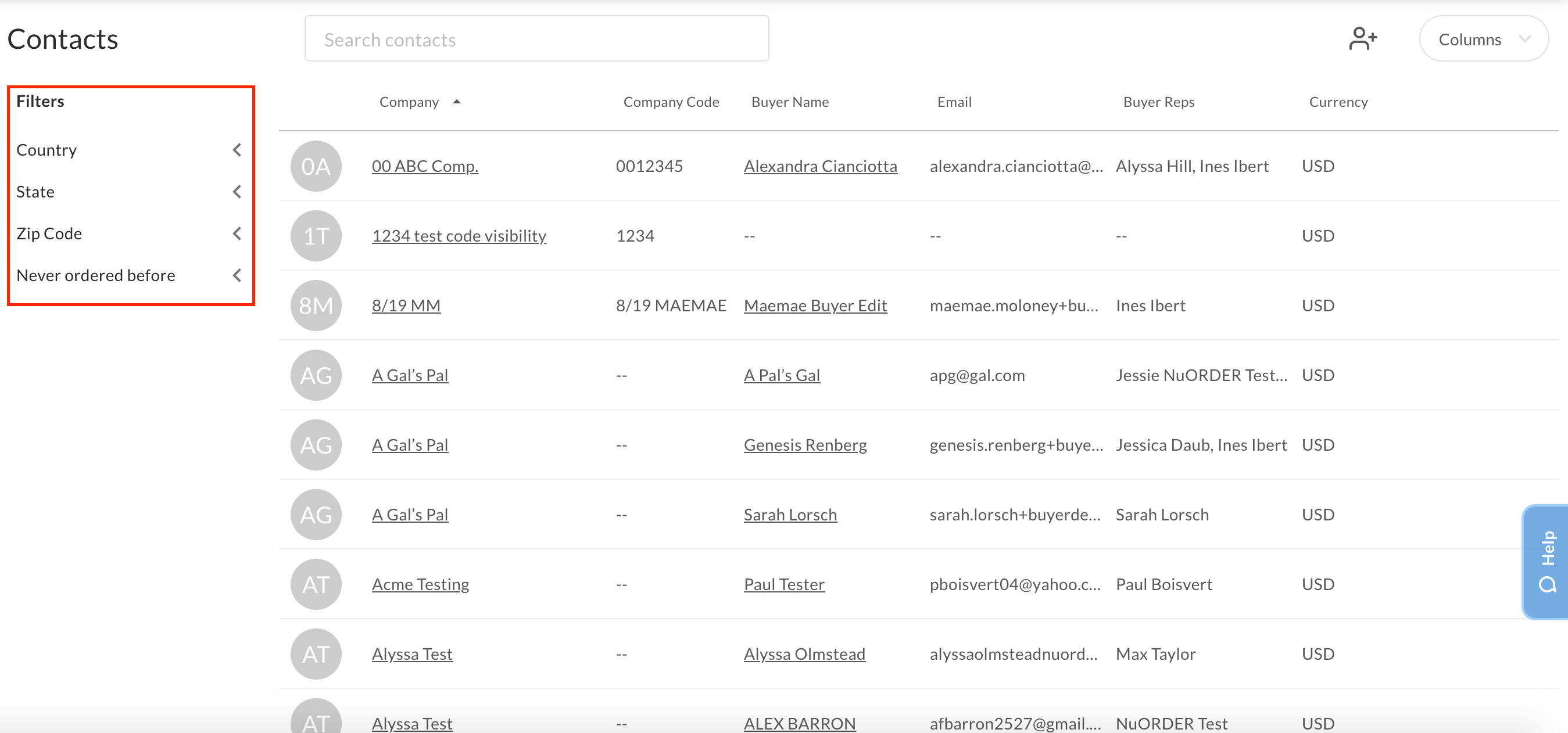 Original View
Once the 'Contact' page is loaded, click on Companies or Buyers to start your search. This defaults to companies and is highlighted in teal. If you click on Buyers, this would be in teal and you could search directly by a buyers name.

Use the search bar to narrow down the retailers or select a letter to begin browsing.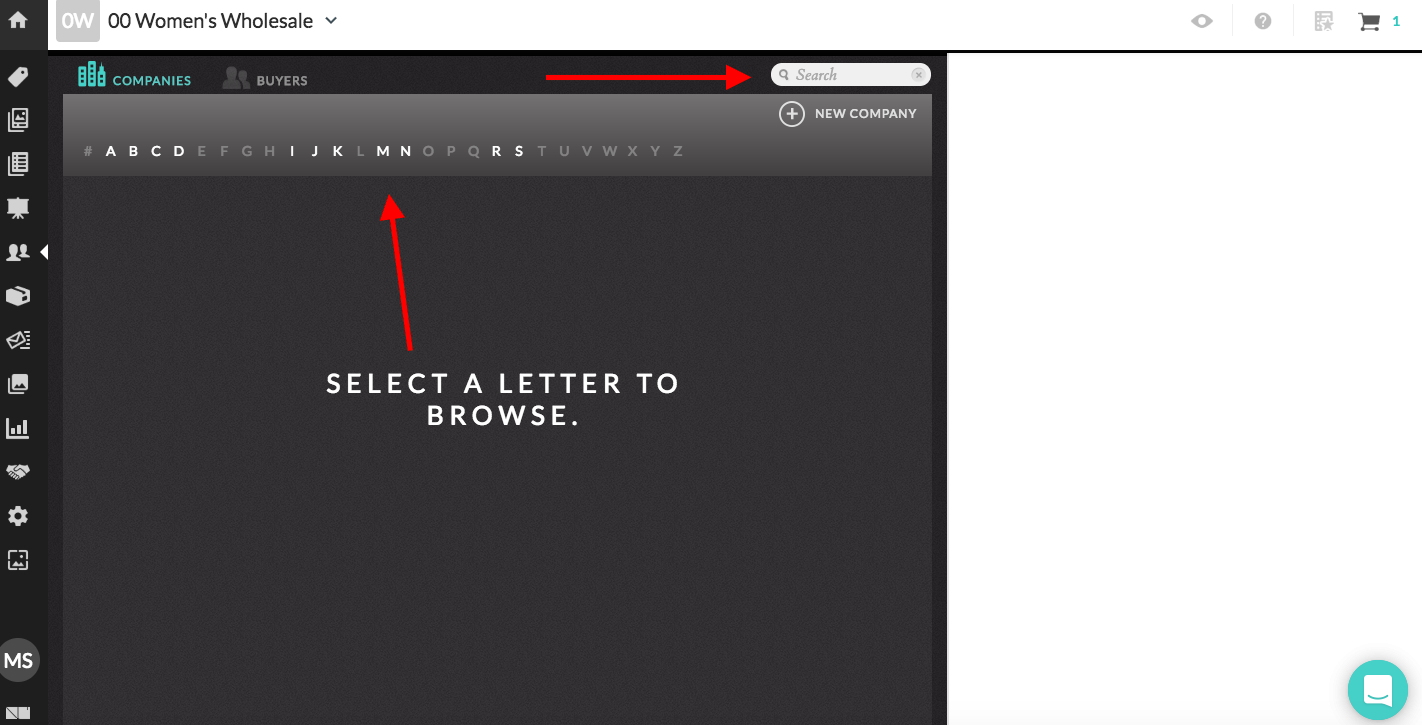 If you have additional questions, please reach out to NuORDER support at heroes@nuorder.com.