You can export your assortment rollup to XLS to perform further offline manipulations, analysis, or share the rollup data with partners who may not have access to NuORDER.
Export a rollup
When viewing your rollup, click the kabob menu in the upper-right corner, then select Export Rollup.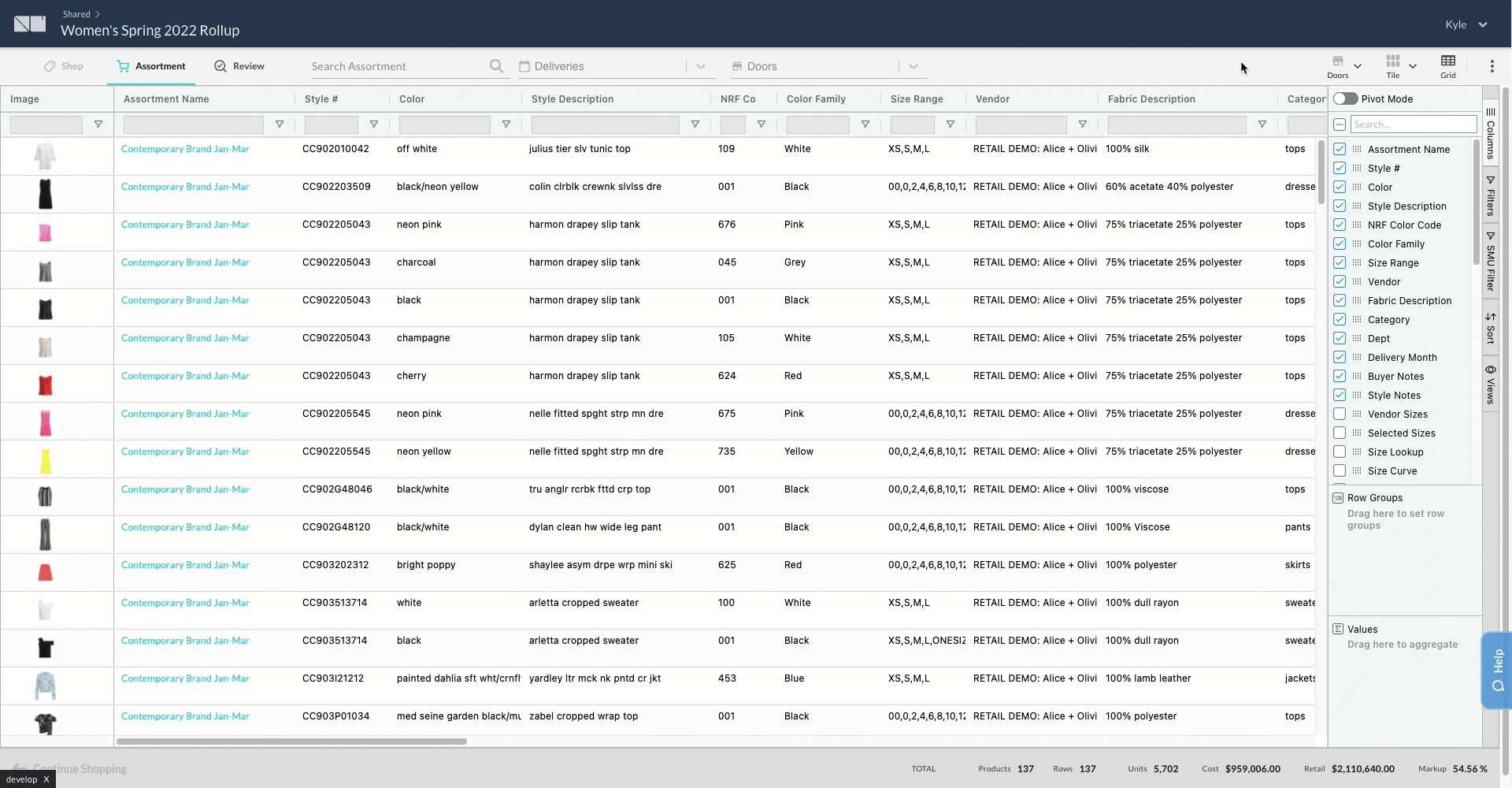 You'll have different export options:
Rows: Choose Selected Rows Only (

only available if you select rows before clicking 

Export rollup

)

, Filtered Rows Only, or All Rows.
If you want to export products with units in a selected Door or Delivery, select Filtered Rows Only.
Columns

: Choose

Selected Columns Only

(selected by default) or

All Columns

.

Include units for: Choose Deliveries and/or Doors.
These options are based on your retailer configuration and which dimensions are available within your assortment, and each dimension displays as a new column in your export.
Include images: Choose to Include images

to include up to 10,000 product rows with images in your export.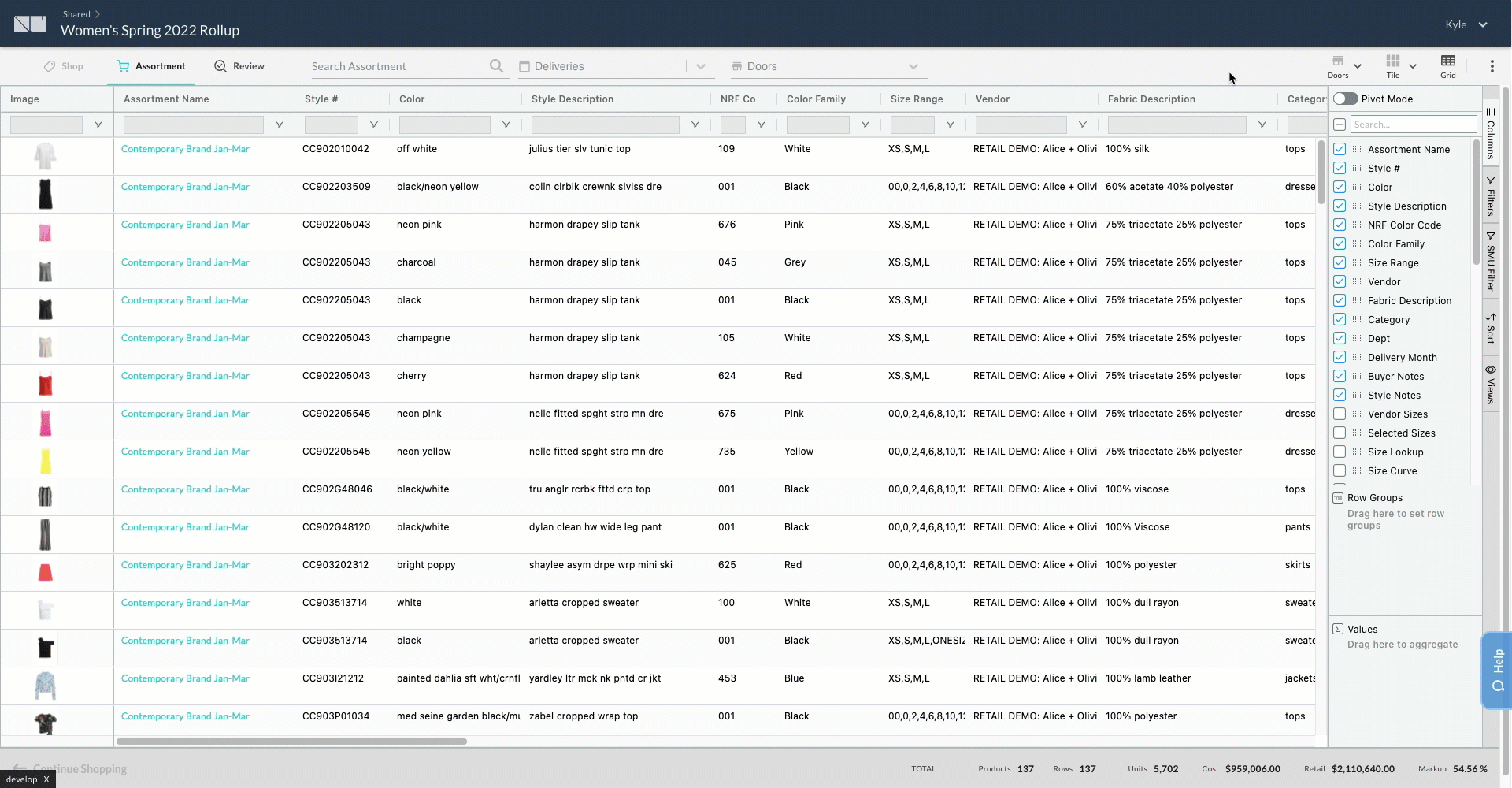 Select Export to download the XLS export file of your rollup to your computer.
What's included in your export file
The export includes either selected rows, filtered rows, or all rows, depending on what you choose. You can also choose to include only selected columns or all columns.
If you choose to include units for Doors and/or Deliveries, these will run vertically in your export (i.e. a separate row will be generated for each one).
Finally, if you have less than 10,000 products selected, you can choose to Include images.
Note: The export includes images only once for each product row. So, while product data may be repeated in multiple rows to show units for different Deliveries or Doors, only the first instance of that product row will contain the image.