Brands have the ability to manage their retailer connection requests on NuORDER.
The 'Connection Requests' page can be found by hovering over your 'Contacts' tab on the left side menu and selecting 'Connection requests'.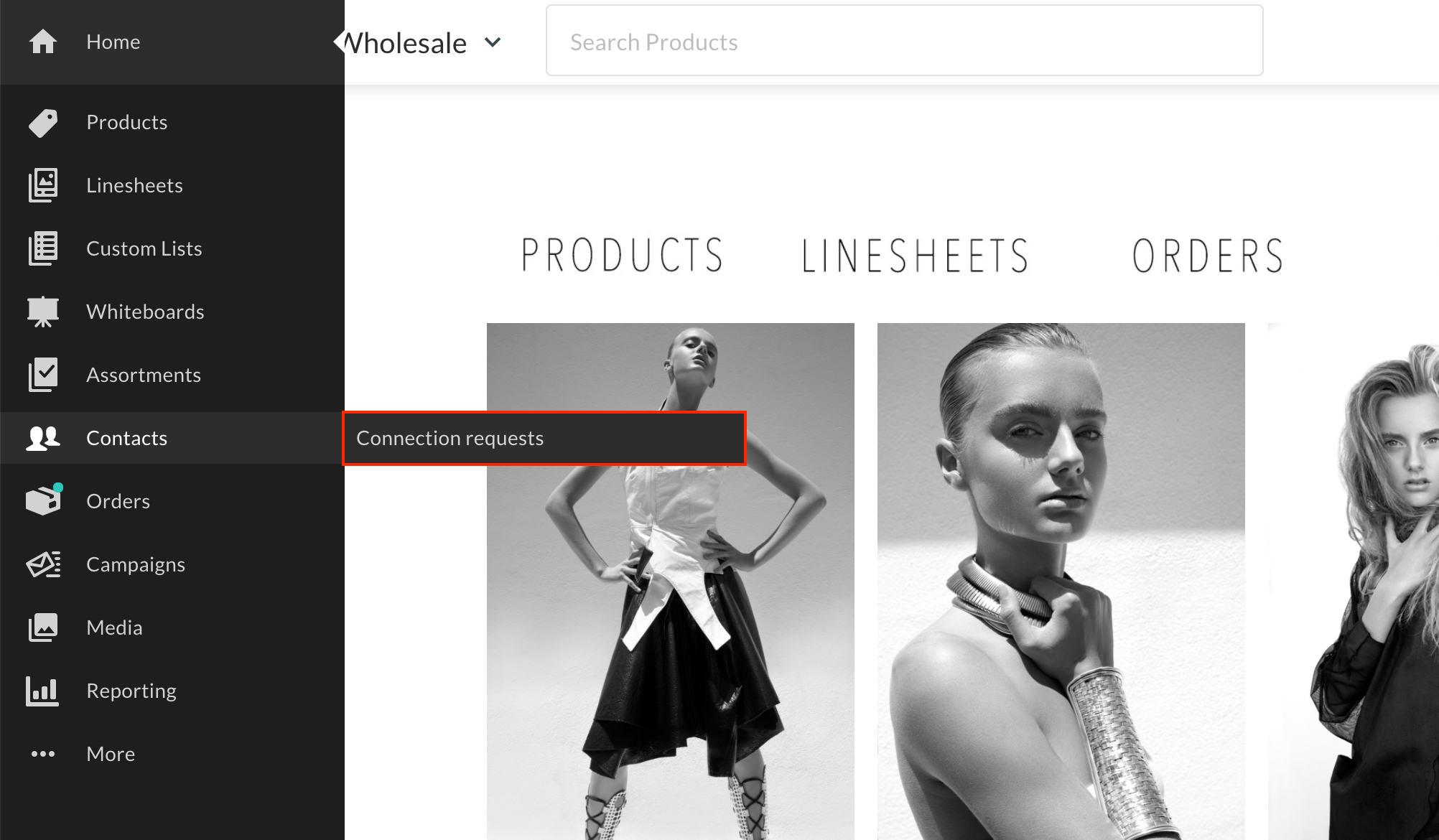 Note: If your brand has pending Connection requests, there will be a teal numerical value on the 'Connection' requests' tab indicating how many requests are pending.

After the 'Connection requests' page opens, there will be a list of your brand's connection requests. The list contains account information for the Retailer (broken up into different columns), filtering options to filter your requests by, and a search bar to search requests. There are also options to Export the connection requests and the ability to alter the columns that are displayed on this page.

Note: The ability to access the 'Connection requests' page is only available for brand users and can be enabled/disabled for each user type (ex; Brand Admins only, Brand Admins & Sales Managers only, etc.) The user level who has ability to access these requests must also have the permission to "Add new Companies" and "Add new Buyers" enabled on the backend.
*Integrated brands who do add retailers directly in NuORDER (not integrated for company and buyer data) will follow the same above process to add users through the connection request section. However, if you are integrated for company and buyer data, instead of accepting a connection request, you will Archive the request > you will then add this user to your ERP and sync that customer to NuORDER. Please reach out to your Account Manager for additional questions.
For additional questions please reach out to "heroes@nuorder.com".