When creating a new page in Sites Manager, you don't have to start from scratch; you can use Page Templates.
From the left navigation menu, go to Settings > Sites Manager. From the My Sites tab, select your site and then go to the My Pages section. Select Create New Page in the upper-right corner.
You can choose to Start from template, Import existing page, or Start from scratch.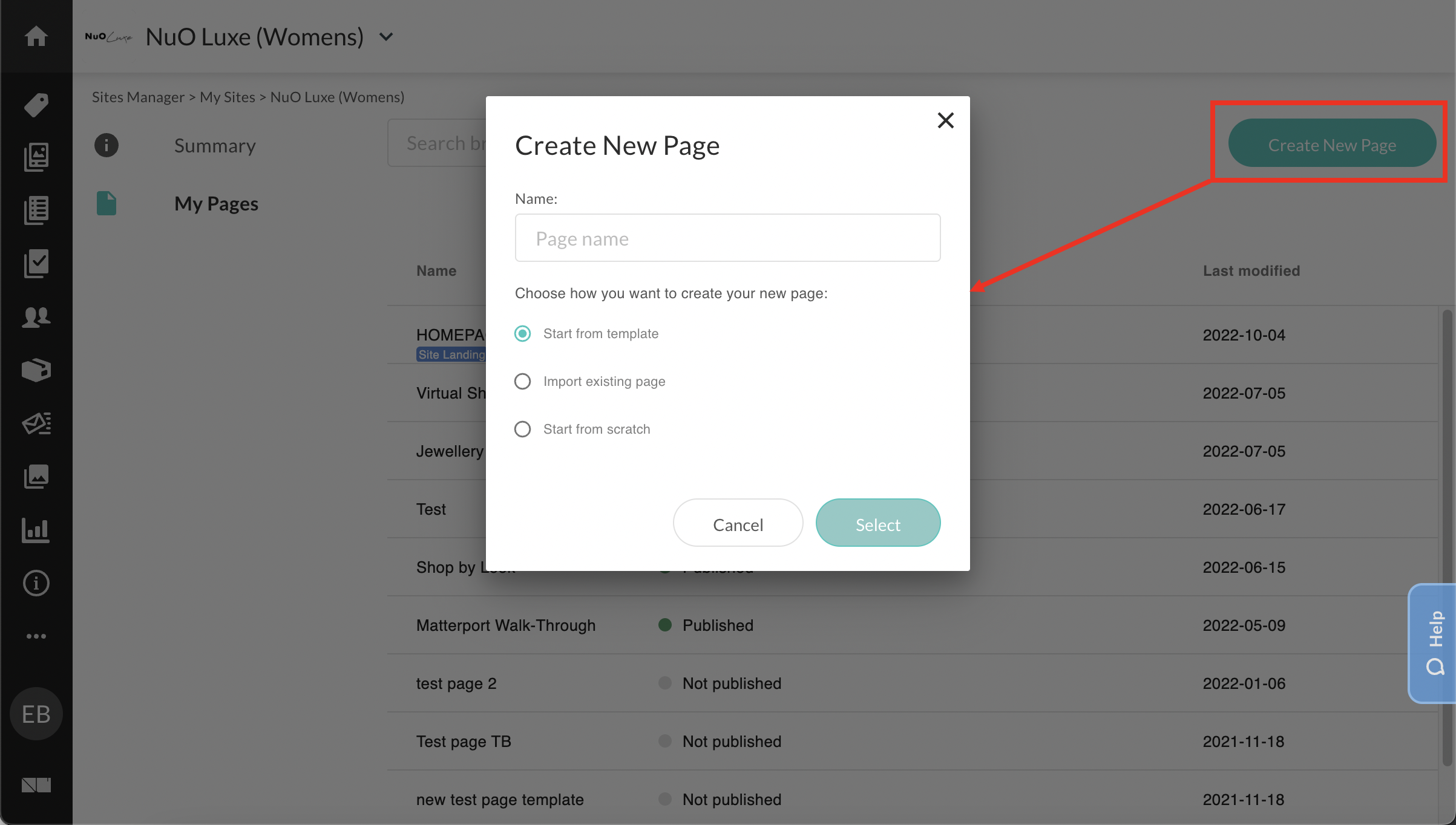 Import existing page allows you to copy a page you previously created and Start from scratch opens a blank page.
Start from template displays Page Templates, which you can use as a starting off point. Hover over a template and select Preview to review the layout. Choose Select to start editing the page template for your site.
When editing a page, you can also import a previously created page by selecting the kebab menu in the upper-right corner and choosing Import.

Ready to dive into editing your page? Check out the details in Sites manager overview.