In addition to the one-click reports, you can also create your own Custom Reports within the Reporting section.
In the left navigation menu, select Reports.

On the Reports page, select My Custom Reports > Create New Report.

This will open up the New Report page where you can drag and drop your desired variables to customize your report.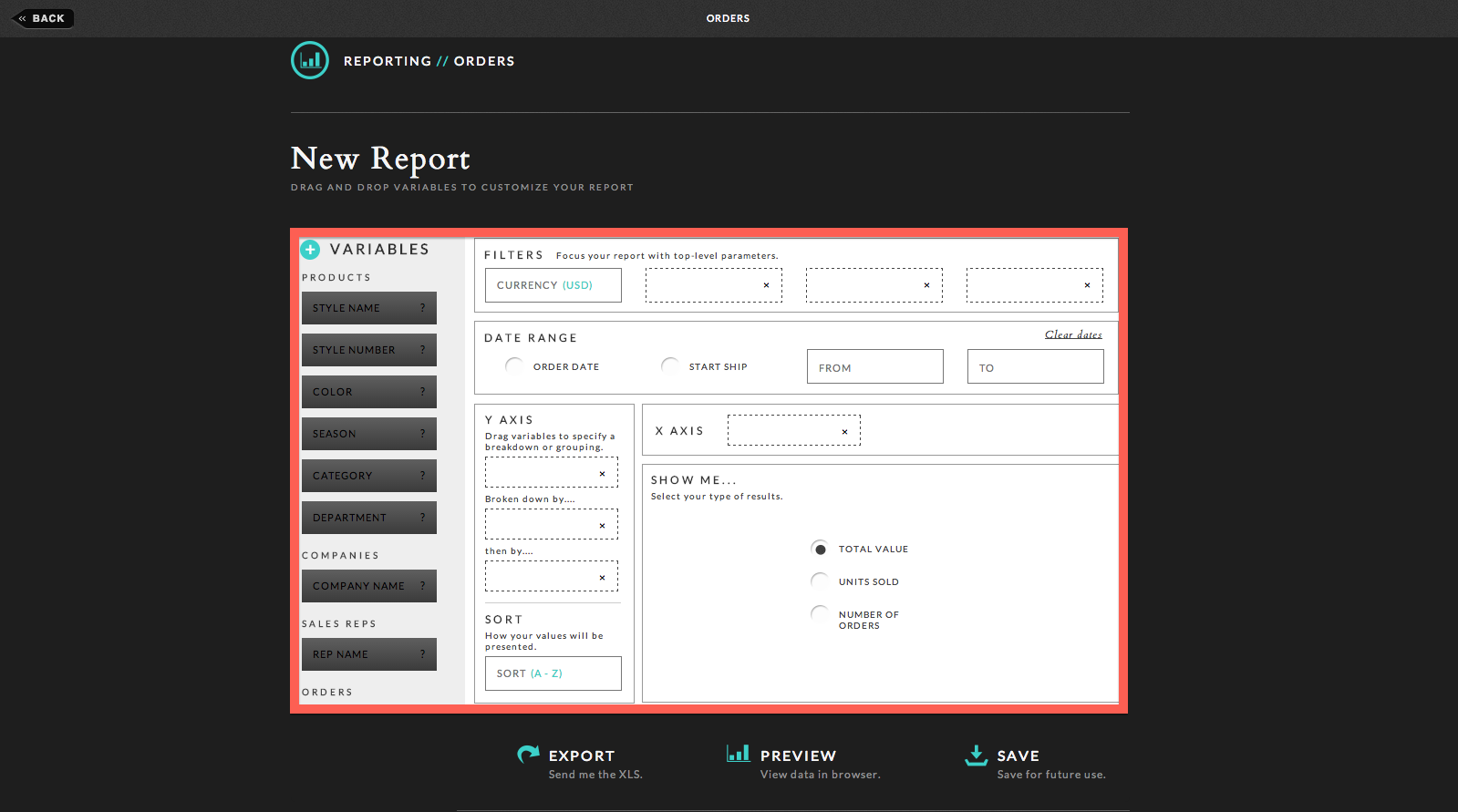 You'll find the available variables on the left-hand side of the box. They're sorted by Products, Companies, Sales Reps, Orders, and Dates. These variables can then be dragged and dropped into the desired field on the right-hand side.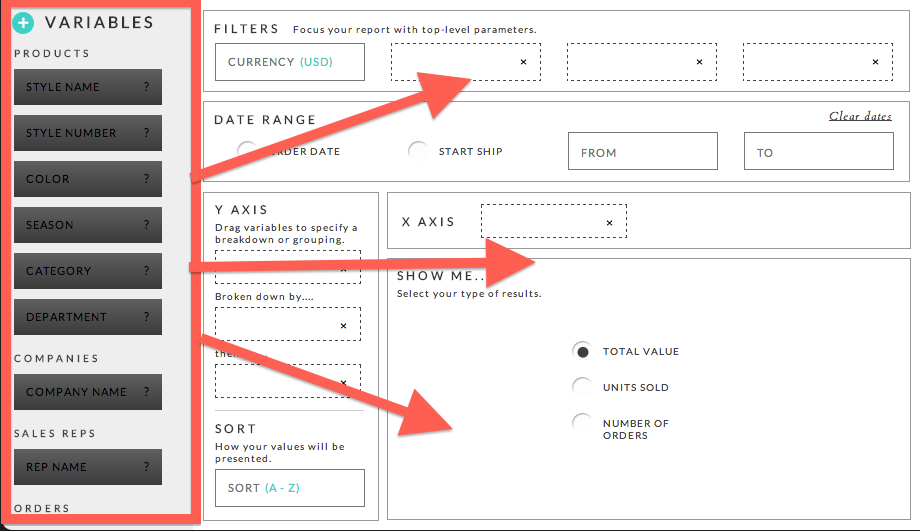 Filters will focus your Report with Top-Level Parameters.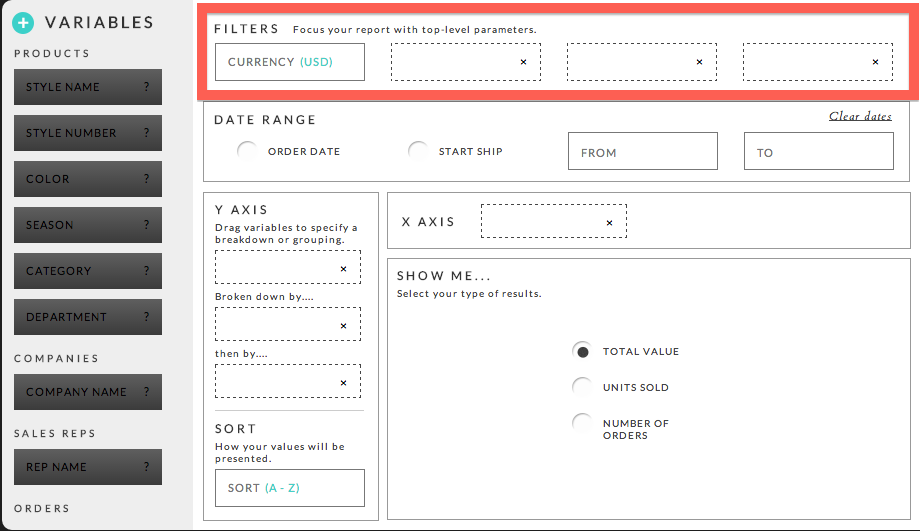 You can choose either Order Date or Ship Start for the Date Range field, as well as To and From ranges.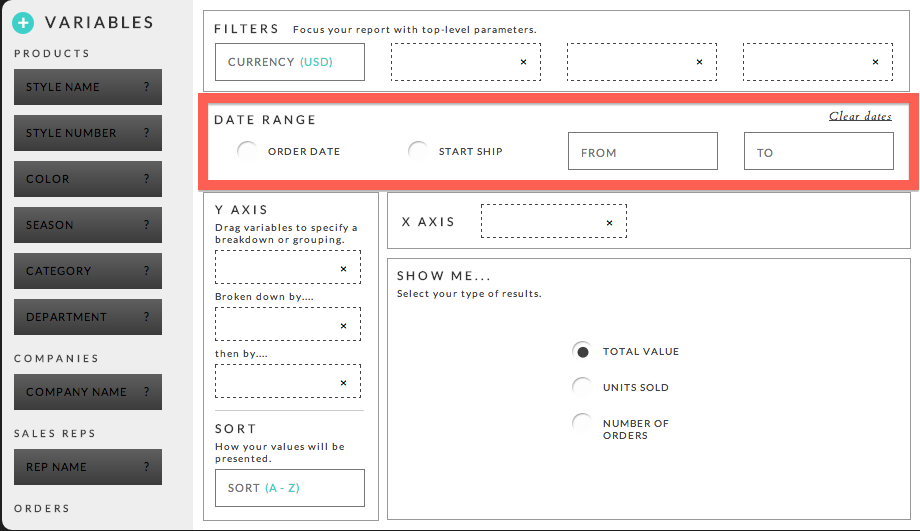 Variables can be dragged and dropped into the Y and X Axises to specify breakdown and grouping.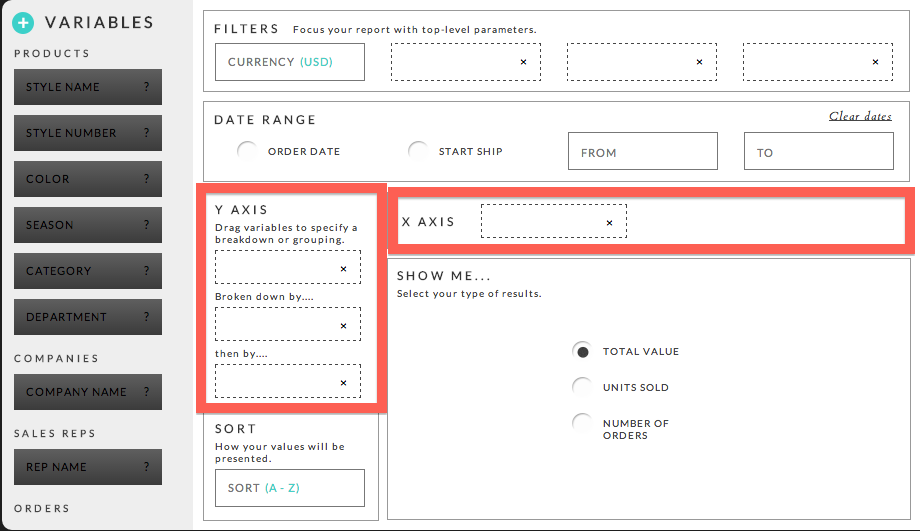 Select Sort to choose how your values will be presented.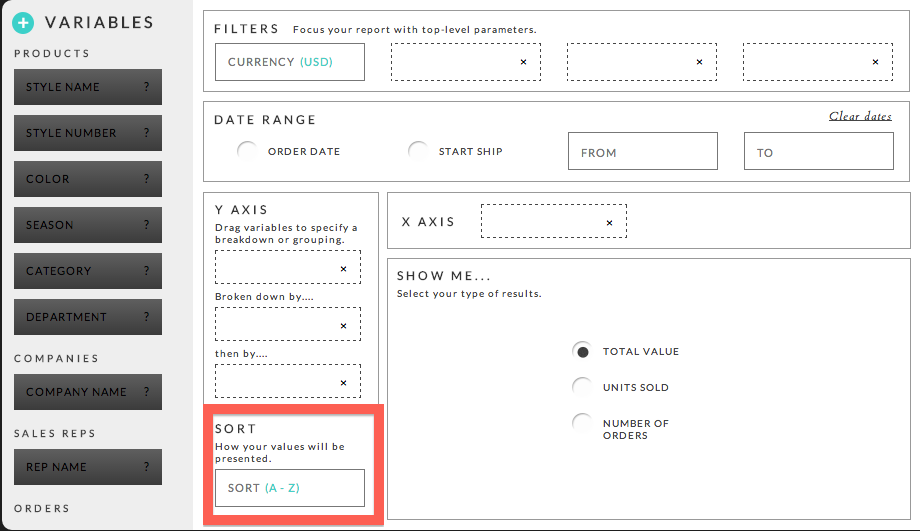 You can select your desired results in the Show me... field.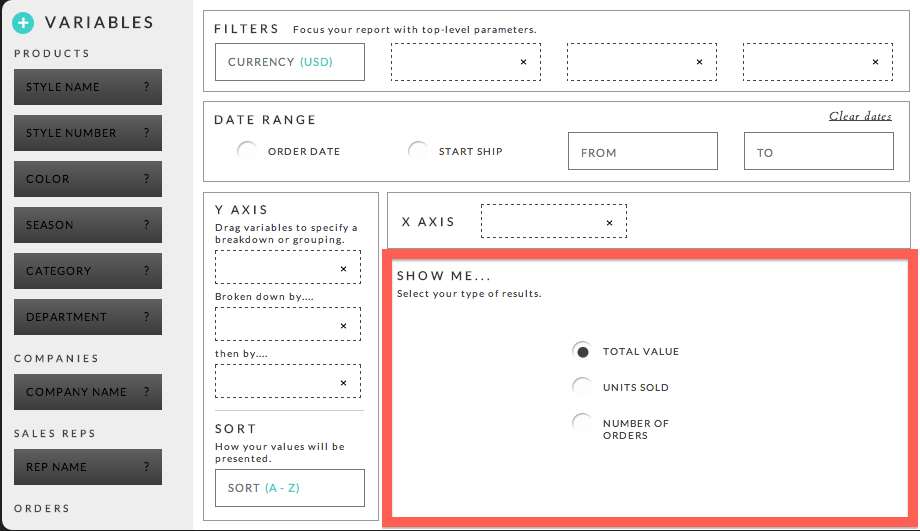 Finally, you can Export, Preview, or Save your new report.
Export: This will allow your custom report to be in the XLS file format and it will be emailed to you.
Preview: Click here to view a glimpse preview of your custom report result. You will only be able to view and no edits can be done on this format.
Save: If you save your custom report, you will only be the one who will be able to access your saved custom report under your own login. No other users will be able to view your saved custom report.