We would recommend using the "Full Order Details" or "Order Summary" export from the Orders page. You can find these options by selecting "Export" on the top right hand corner of your Orders page.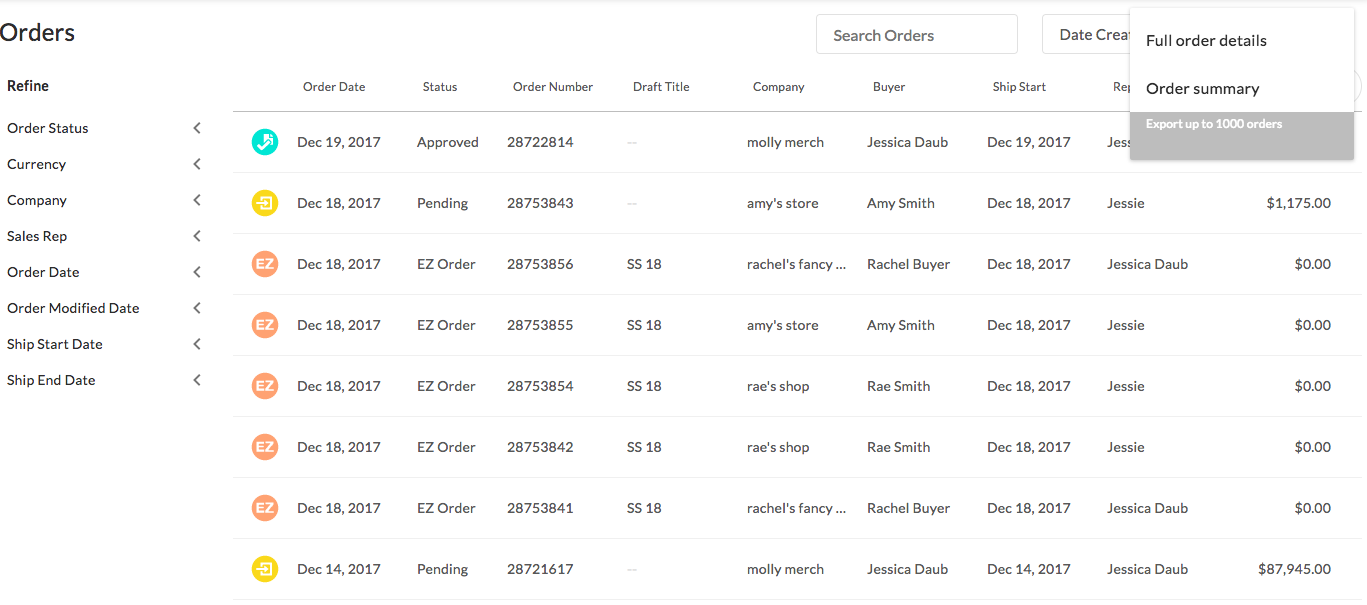 You can filter by Sales Rep or Company, and/or Search by Buyer name to narrow down the results. Then, you can mouse over the circular status icon to begin selecting orders, and use the 'Select all that meet search & filter criteria' box on the action bar that appears to select all matching orders to Export: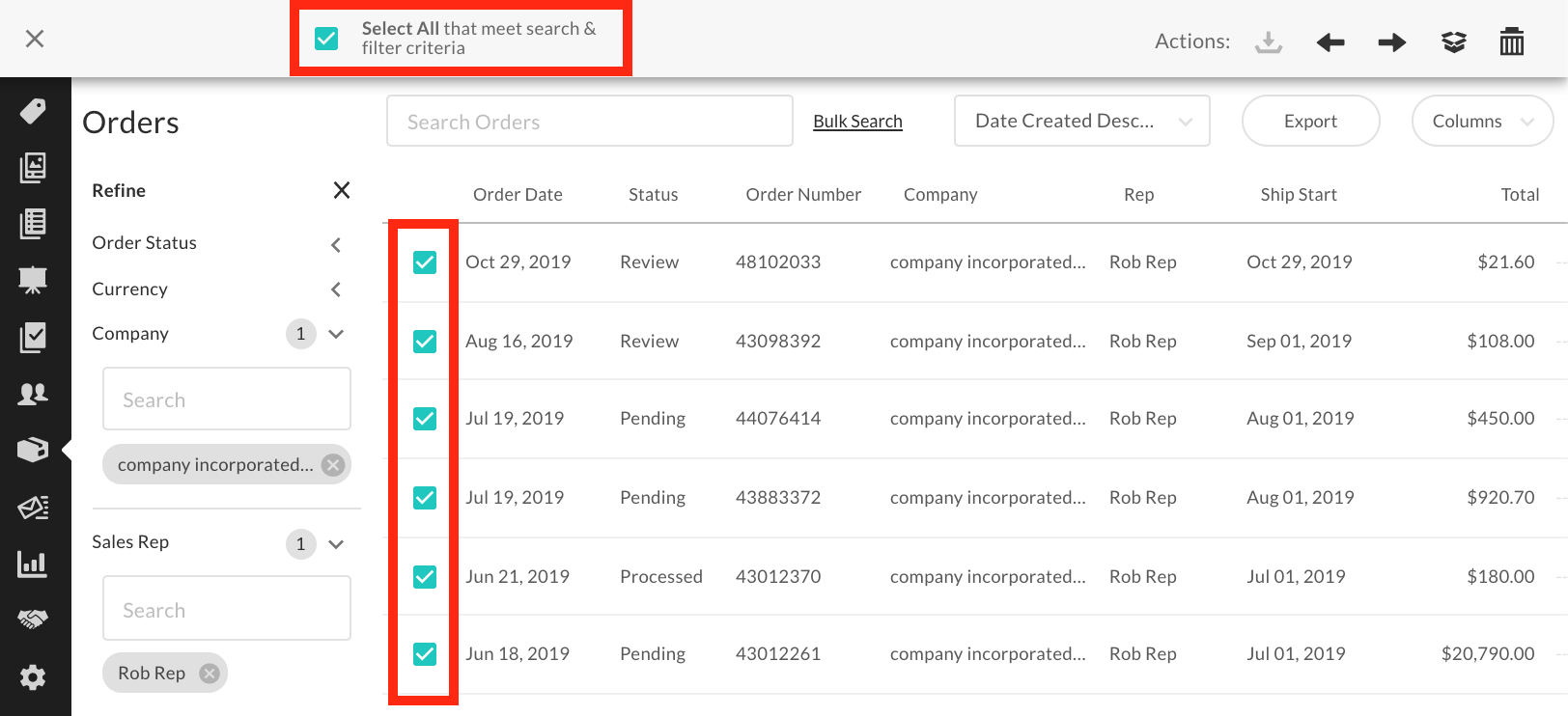 Please keep in mind that you will need to scroll through your orders in orders to load the complete list for all of them to be selected to include in the export. Additionally, you can reach out to a NuORDER Hero if you would like us to add in a custom field to the Full Order Details export that will show the order creator name.
Custom Reports
Another option would be to create a Custom Report within your Reporting tab. Within this functionality, there is a variable to show Buyer Submitted information. You can also include "Creator Name" within a Custom Report.