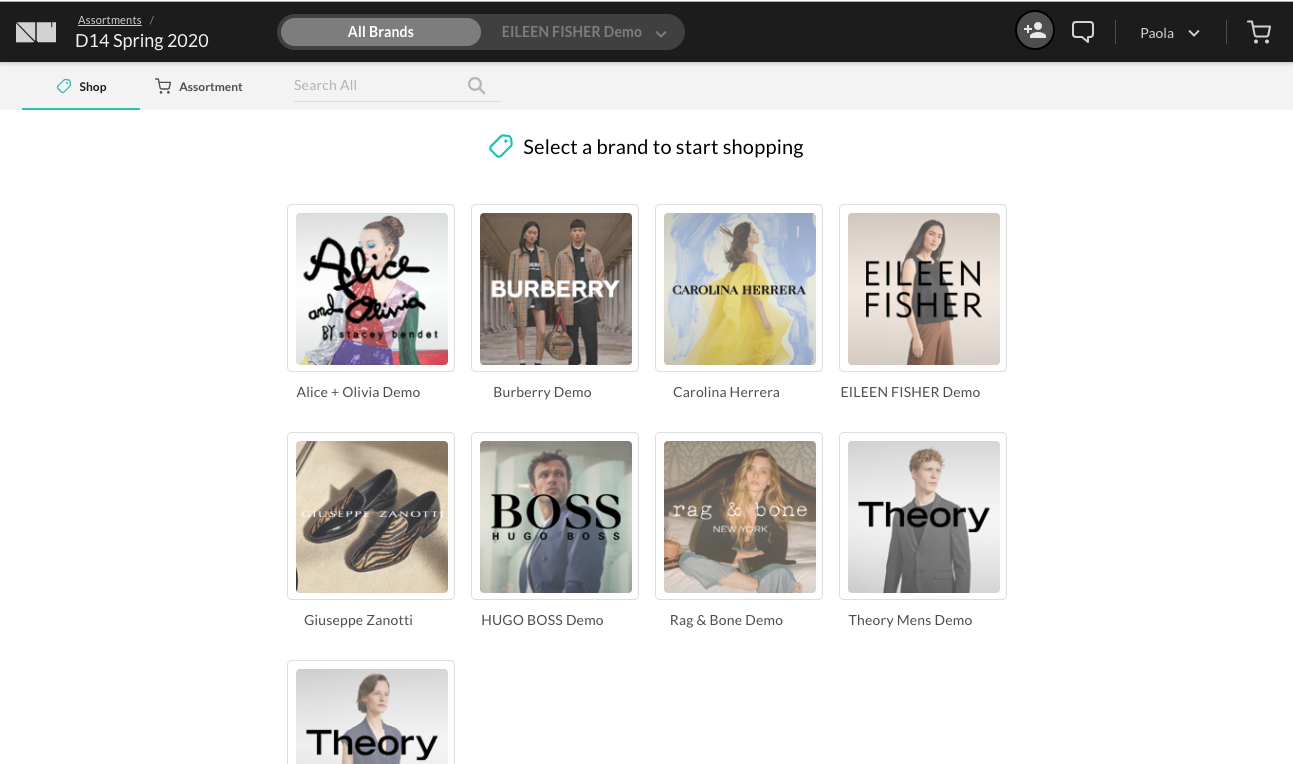 From NuORDER's robust tool, each buying department will be able to preview the collections before market, capture intent and visualize their buy during market, and then export their vendor line list after market.
Pre Market
NuORDER is a collaborative tool, so multiple people can be logged into the same assortment at the same time. Changes will be made in real time across each device. Each user can save their own view and pivots, and they'll be shared with other users accessing the assortment. 
In Market
Once you have set your view, and added department users, you're ready for market. As the buyer walks the showroom, they can be adding products from their iPad. The buyer can add products from a merchandised linesheet, or shop from the search bar that allows you to search across all of the supplier's linesheets, or across multiple brands.
As the buyer adds products, they'll populate at the bottom of the grid view, and the buy planner can start attributing and capturing intent. We've built in the ability to add hashtags into designated cells. Buying teams can come up with a list of hashtags to use ahead of market ie: for corporate marketing, buying strategy, etc. Hashtags are searchable and filterable. 
Post Market
Teams are able to visualize their buy in our "tile view", or visual view, post market. From that view you can group your products by any fields.  This is also a good view to identify any gaps in your buy, and you can go ahead and add the products from this view. 
You can use our pivot table functionality in the grid view. Here you can open the columns section to pivot by any of the fields. 
Once you're ready to add your units, bulks can be entered directly into NuORDER, where you will have visibility as to how your buy is rolling to total. The assortment can also be customized and exported into excel format, with or without images.