Aa a buyer, a brand may send you an email with an EZ Order. An EZ Order is a partial order made especially for you with suggested products.
When you receive this email, select Go to EZ Order, where you can select Add to Order for products and then Choose Quantities.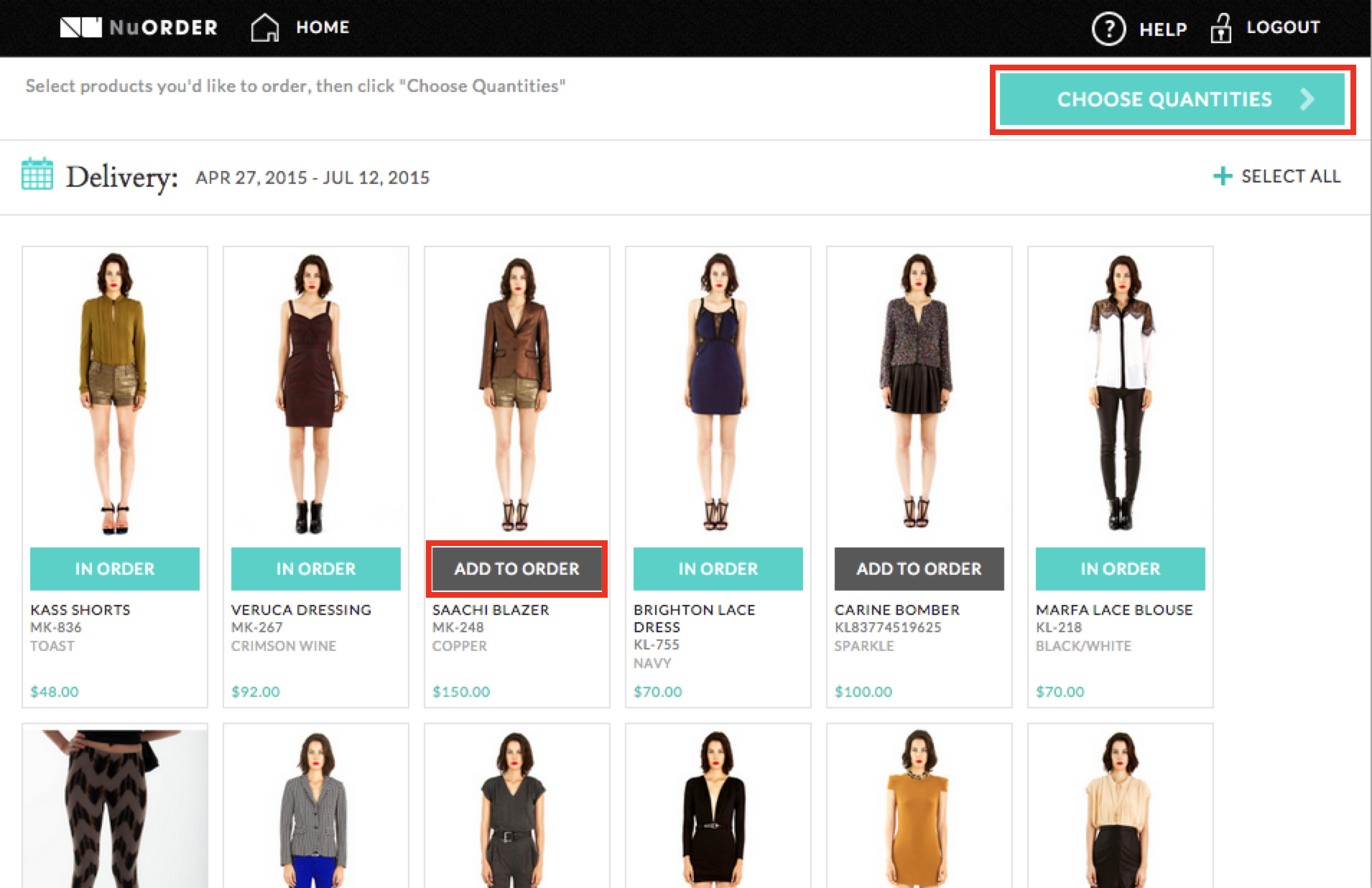 After entering quantities, select Submit Order.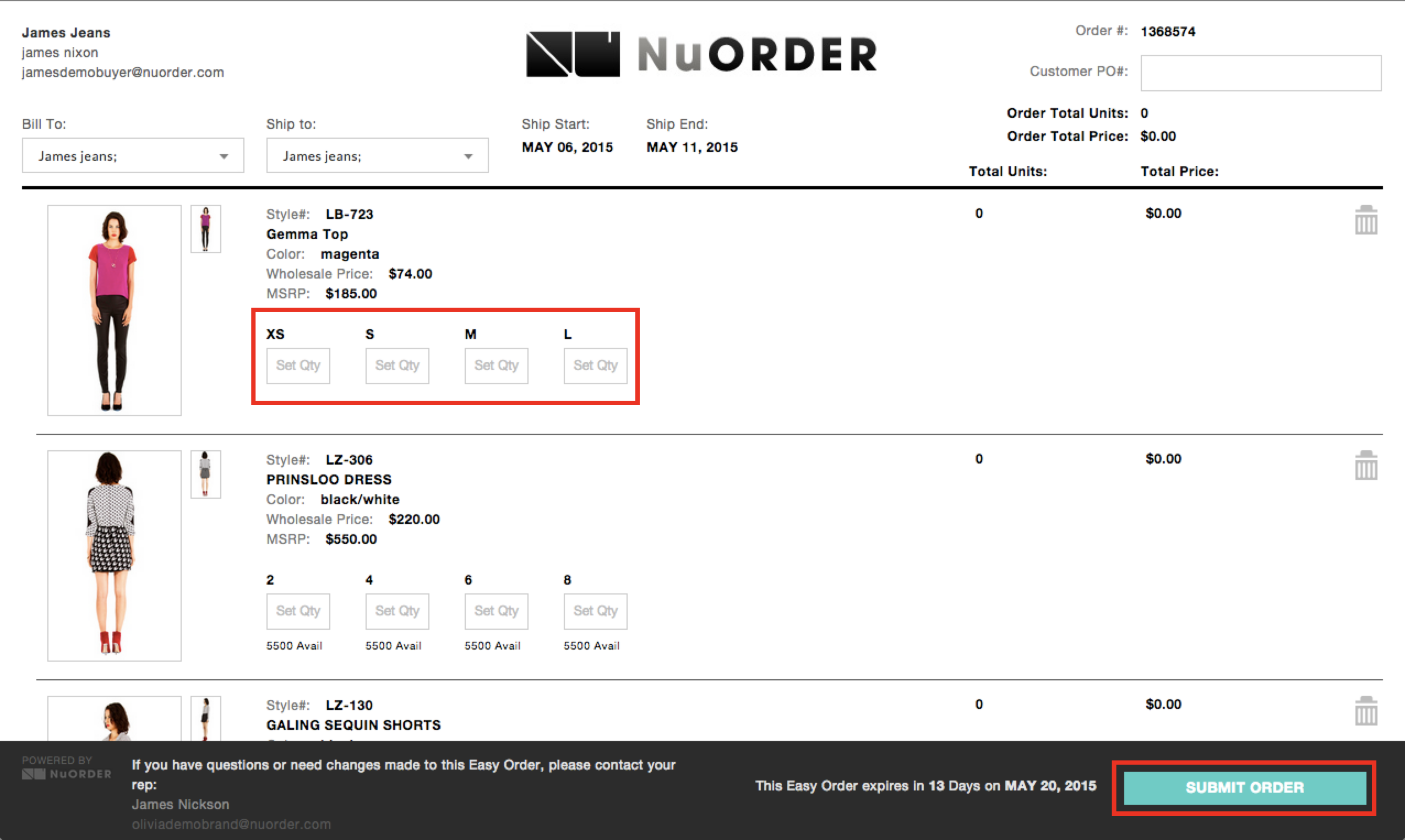 Watch the below video to see these steps in action, including how to add a Customer PO#, add additional products not listed in the EZ Order, and access your submitted orders.