Ship an order to a secondary address by using Drop Ship as the Shipping Option.
Step 1: Choose a shipping option
After a buyer adds products to their cart, NuORDER calculates the total weight of the order to generate a shipping estimate, based on the carrier rules.
For products within the minimum and maximum weight threshold, the option to choose Drop Ship appears as a Shipping Option, along with any other carriers that you configured.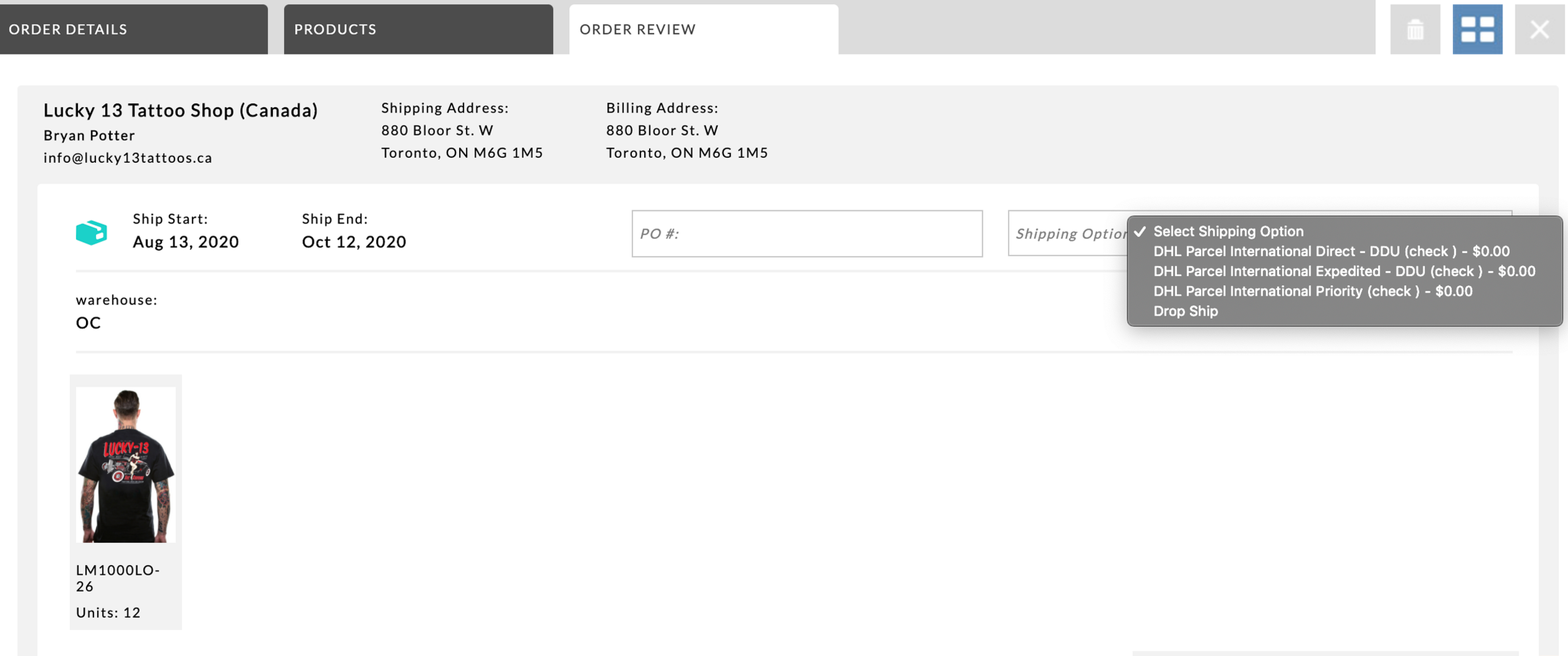 Step 2: Enter the drop ship address
Use the Enter Drop Ship Address modal to provide the shipping address details, and then select Apply.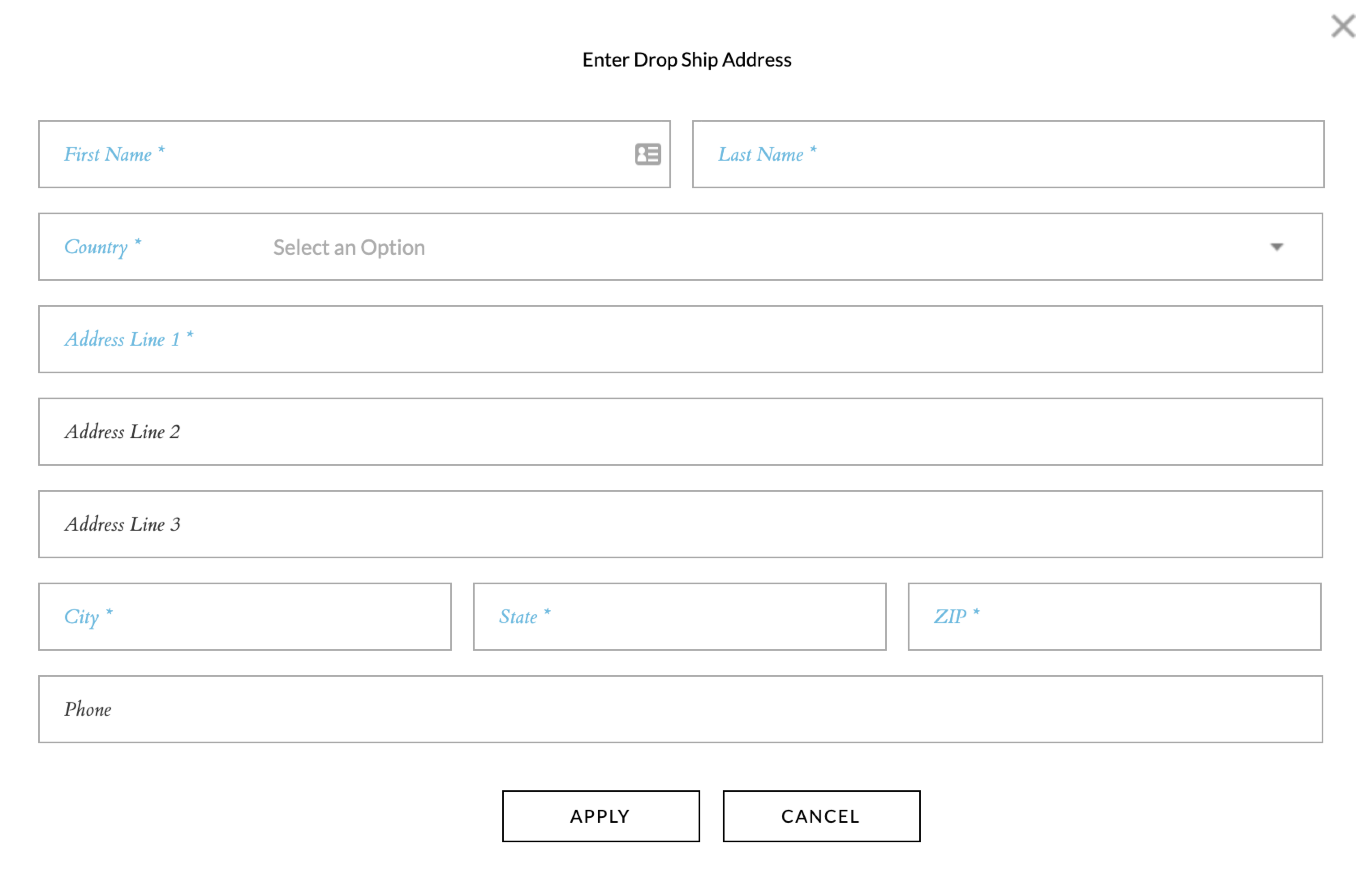 Step 3: Review and submit the order
Your secondary Shipping Address appears on the order, as well as the shipping rate. If you need to make changes, return to the Enter Drop Ship Address modal by selecting the pencil icon in the upper-right corner of the Shipping Address.
When you're done, select Submit Order and the secondary address will be used to ship the package.
Note: You can always check on the status of your order.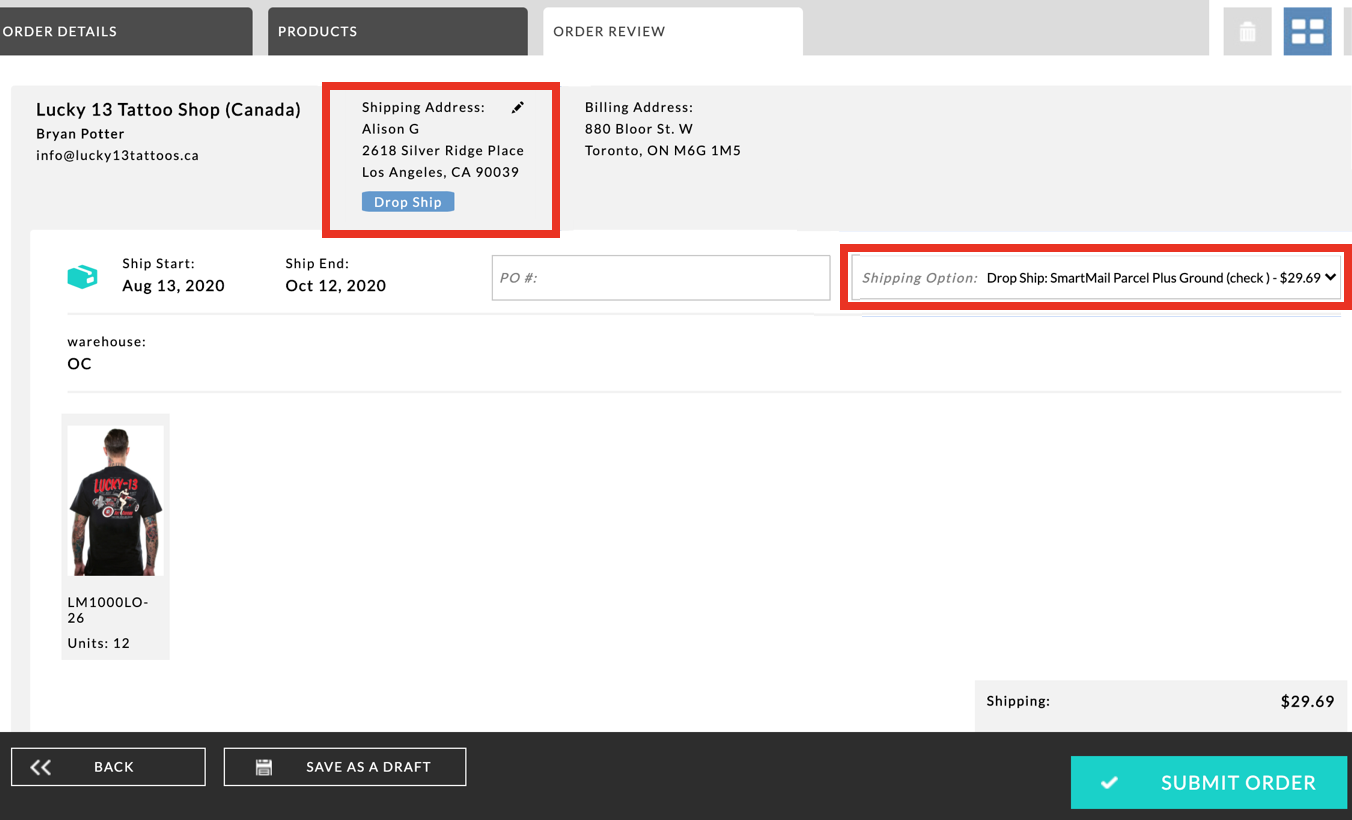 You'll receive a confirmation email after the order is submitted, as well when the order ships.