If swatches are important to your product presentation, you can load swatches in NuORDER.
Swatches are assigned at the color level. If you have multiple swatches for the same color, then you will need to rename the color on your products to support the distinct color x fabric combinations.
NuORDER supports both uploading a swatch image file or assigning a hex value.
Swatch Image File
You can upload a file to the color either one by one or you can upload image files in bulk (Upload up to 28 files at one time).
JPG file types only
Image dimensions must be 300 x 300 pixels.
File Size cannot be more than 70 KB.
For the truest possible colors, make sure images have been "saved for web" in the RGB format.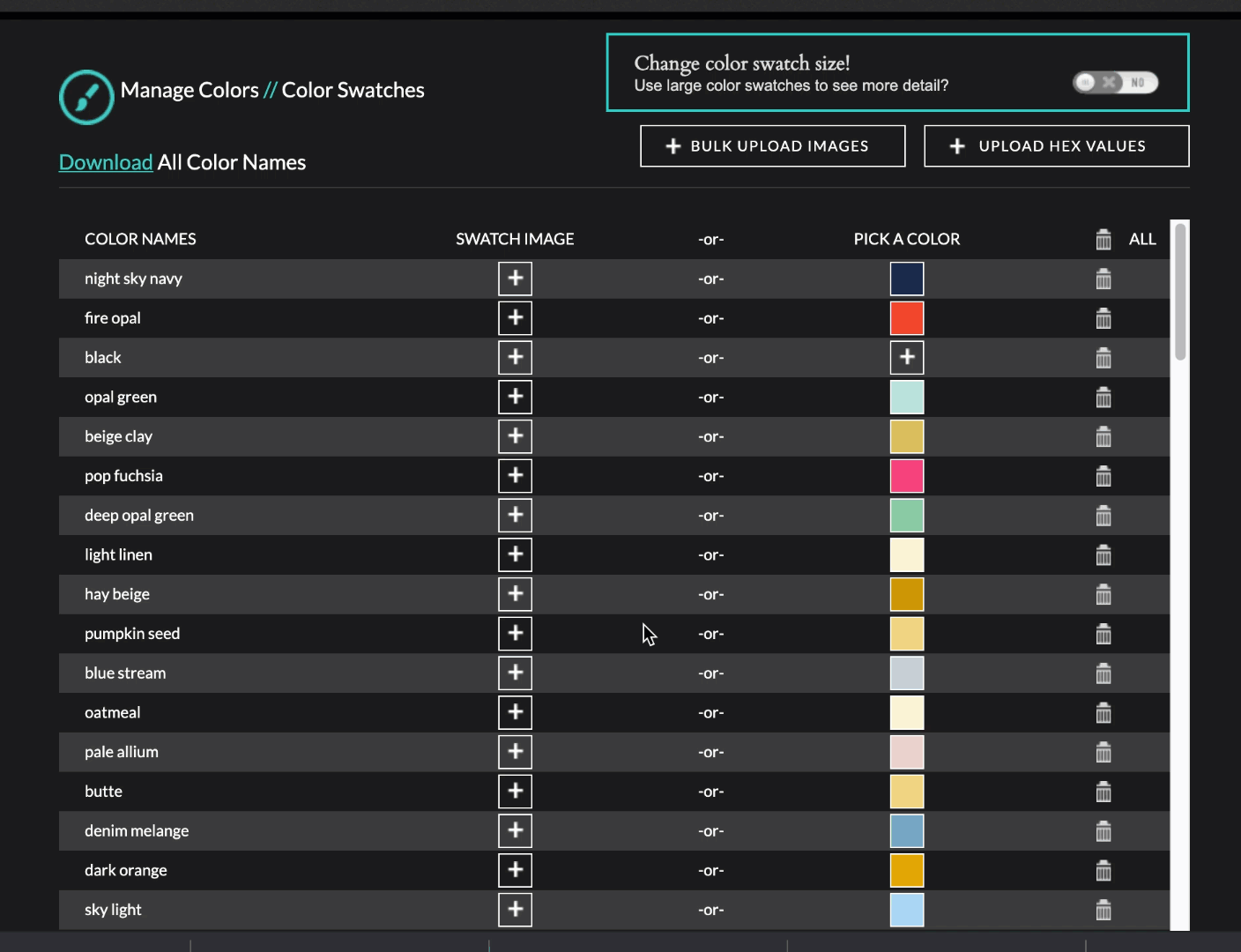 Hex values
If you don't have an image file of your swatch, you can use Hex Values, either one by one or you can upload a file with hex value to assign multiple colors at the same time.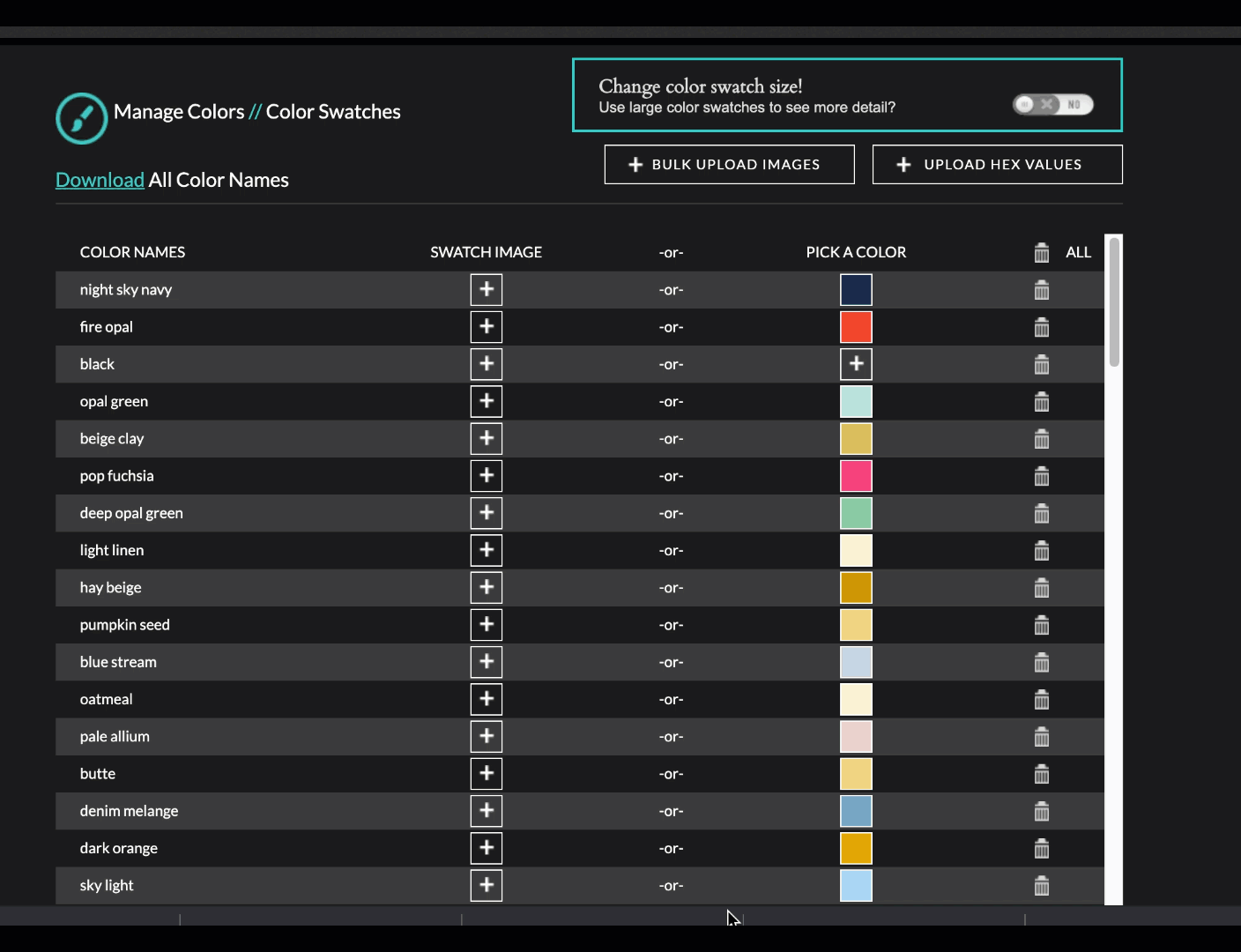 The Swatches are visible on the product thumbnail and can be used to switch to the additional colorways for a product.
Viewing Swatches in the Product Gallery