You can now manage your retailer connection requests on NuORDER by hovering over your "Contacts" tab and selecting "Connection Requests". A teal icon will appear if you have any pending requests.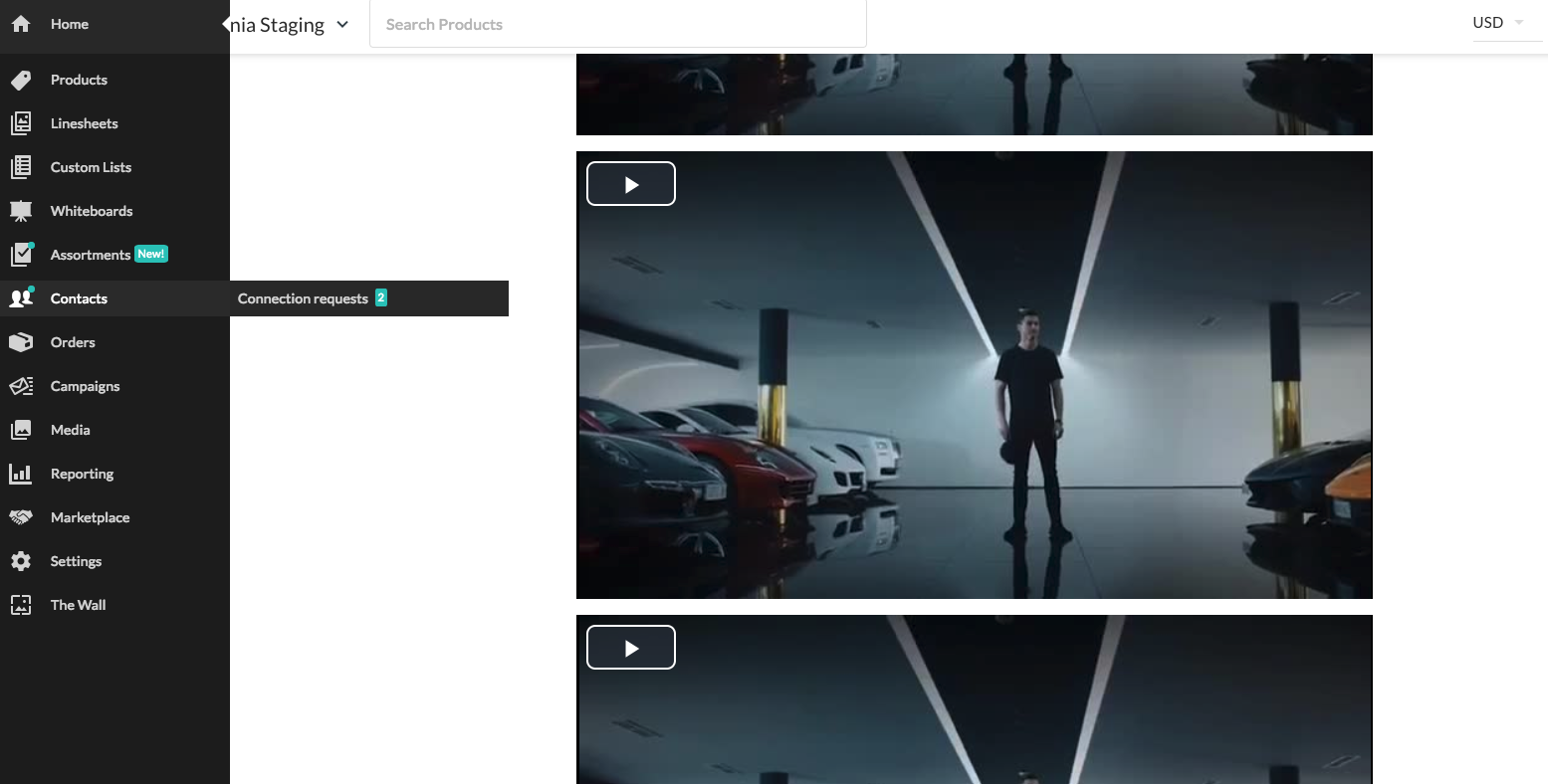 Please note that the ability to access this is set on a user level. ex; Admins only, Admins & Sales Managers only, etc. The user level who has ability to access these requests must also have the permission to "Add new Companies" and "Add new Buyers".
*Integrated brands who do not add retailers through NuORDER will continue to follow their same process with the ability to access the Connection Manager. Please reach out to your Account Manager for additional questions. 

On this page you now have the ability to filter by "approved" or "denied" requests, "request date" etc. It will also show you notes from the buyer, gives you the ability to click on store name to display all retailer information, etc. 

For additional questions please reach out to "heroes@nuorder.com".