Adding Items to Your Cart
There are two ways to add items to your cart.
1) You can add an item to your cart, by selecting the cart icon on the image. When the item has been added to your cart, the cart icon will show up in teal. Please note, in this option you will enter the quantities later on within your working order.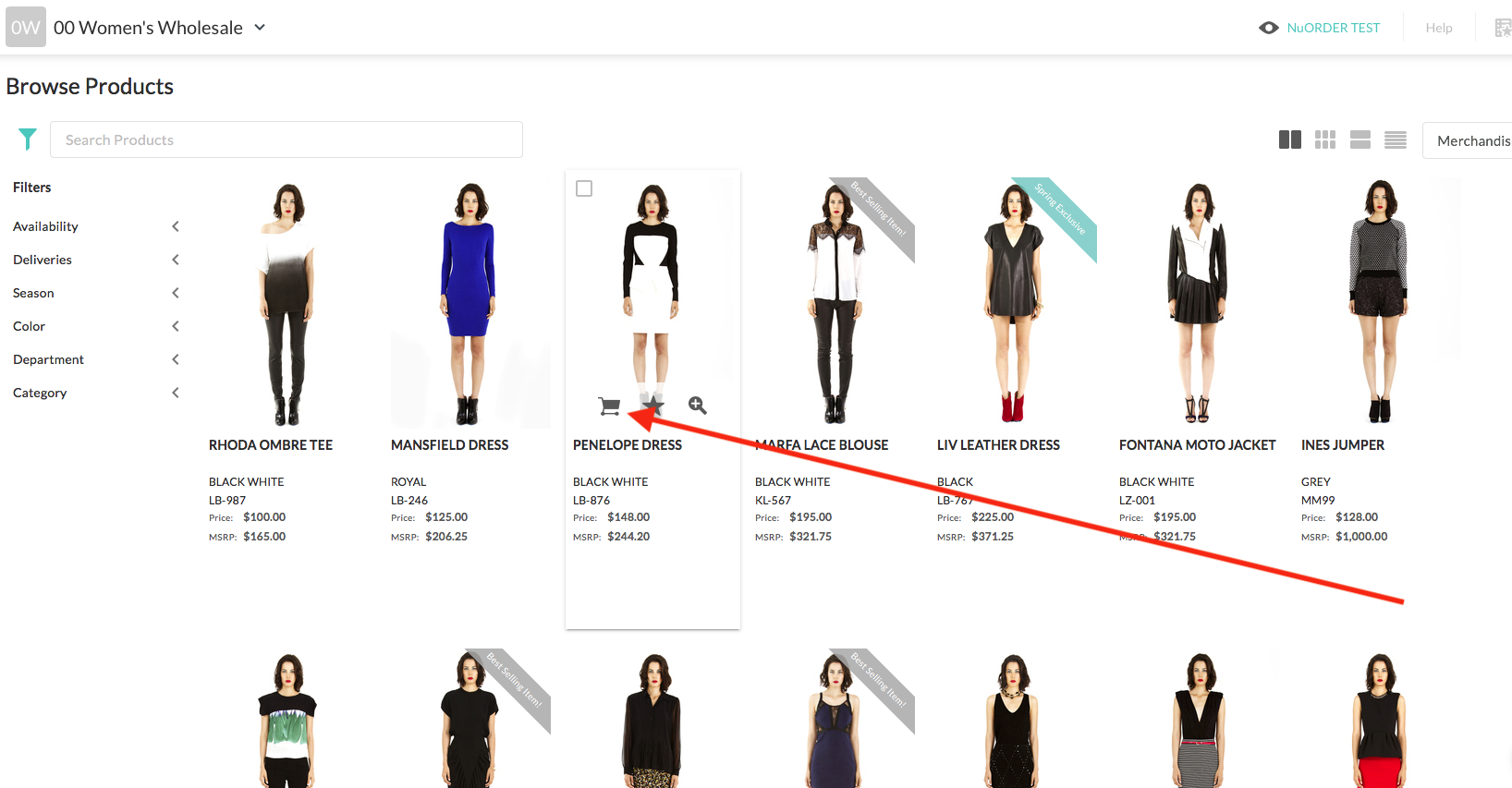 2) You can also add the item to your cart by selecting the item and adding quantities within the product details tab. After quantities are added, select "Add to Order".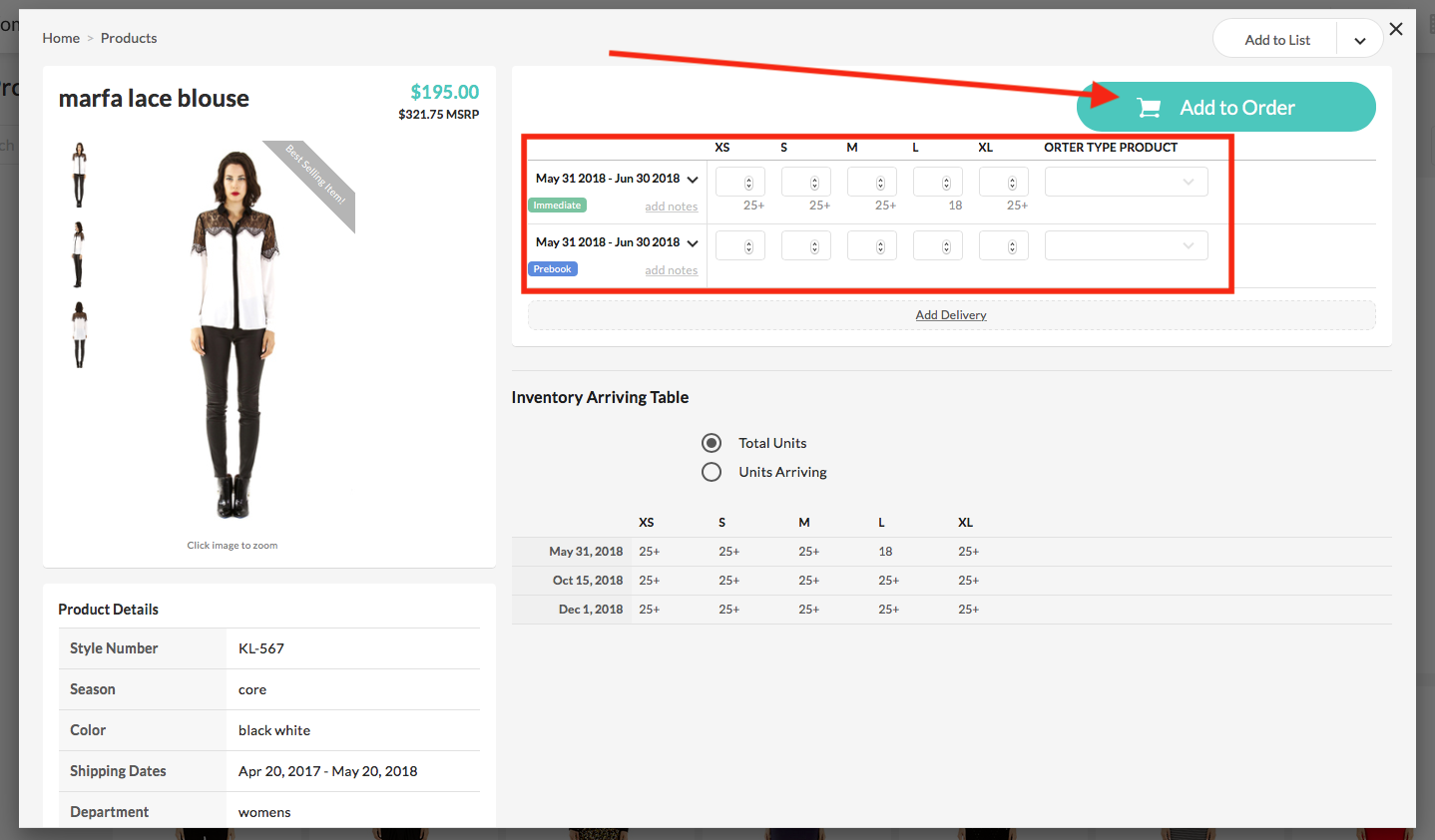 Placing an Order
To begin placing your order, select the cart icon on the top right corner of your screen. This will bring you to your working order. 
1) Order Details
On the order details tab, you will see the order information including your store name, buyer name, sales rep and billing and shipping address. If your sales rep has multiple addresses for you, you can select which address you'd like to use from the drop down options.
You also have the option to save this order as a draft if you're not ready to submit. To do this you'll select "save as draft".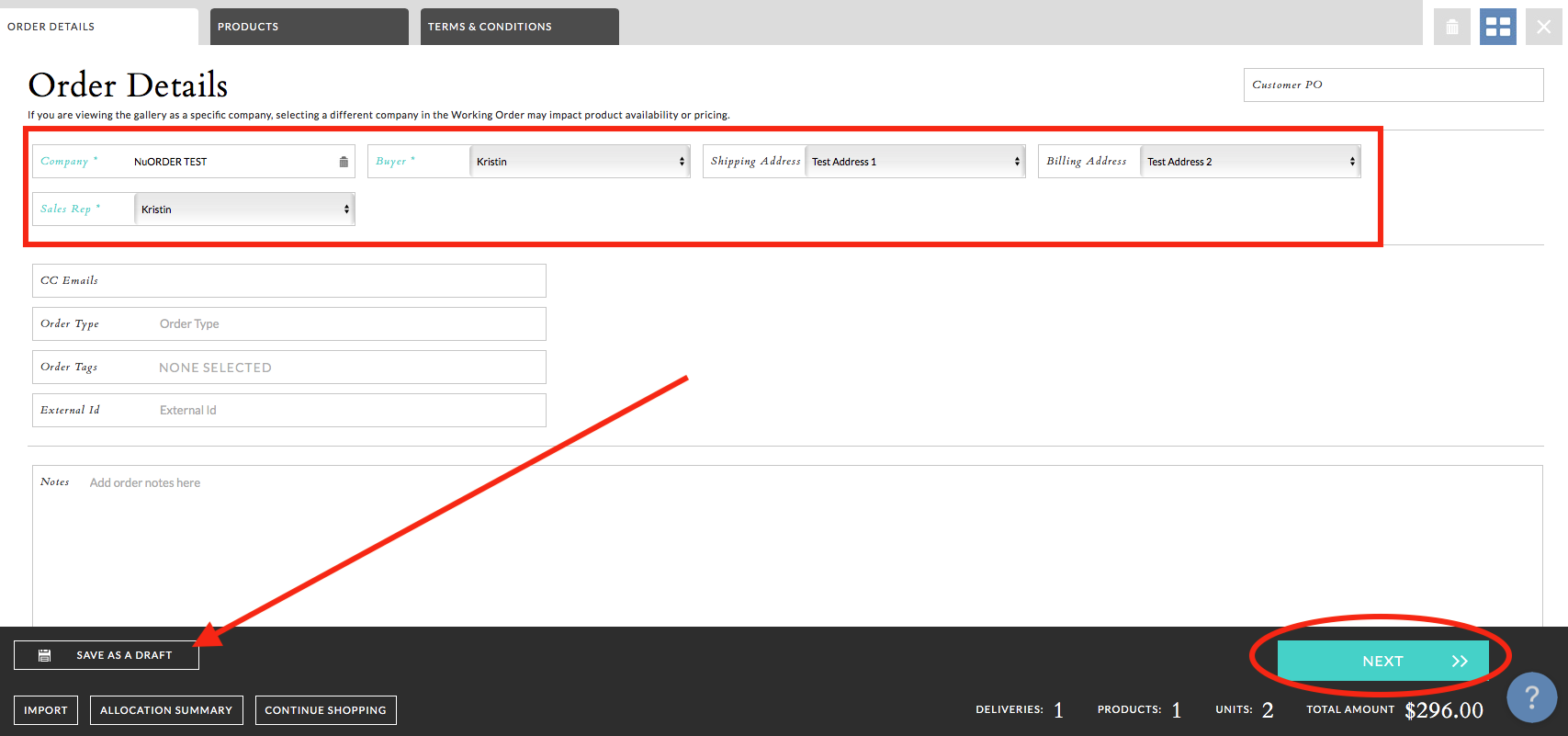 2) Products
Within the products tab, you'll see all the products you've added to your cart. For any styles you haven't added quantities for, you'll enter here. 
You will also enter the delivery dates you'd like for each product. If the brand has delivery windows setup, you can select from specific delivery windows, or you will select the date range you'd like for delivery. 
When you've confirmed this information is correct, you can select "NEXT" to submit the order.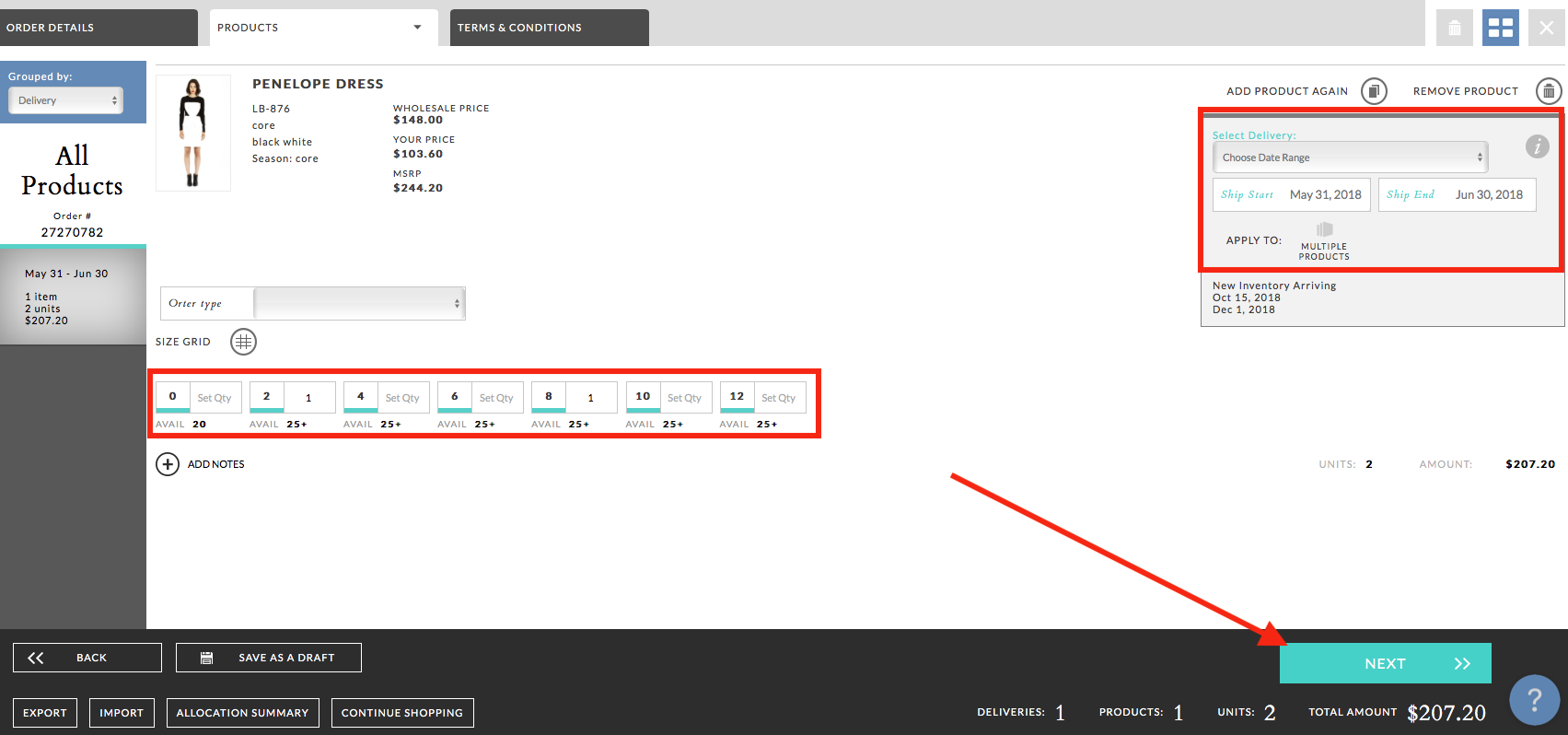 3) Submit
Based on the brands setup, you may see the option to pay with a credit card or agree to terms and conditions. After entering this information, you will select "SUBMIT ORDER" to complete this order. Once the order has been submitted, you'll receive a confirmation email with an order summary and order number for your reference.