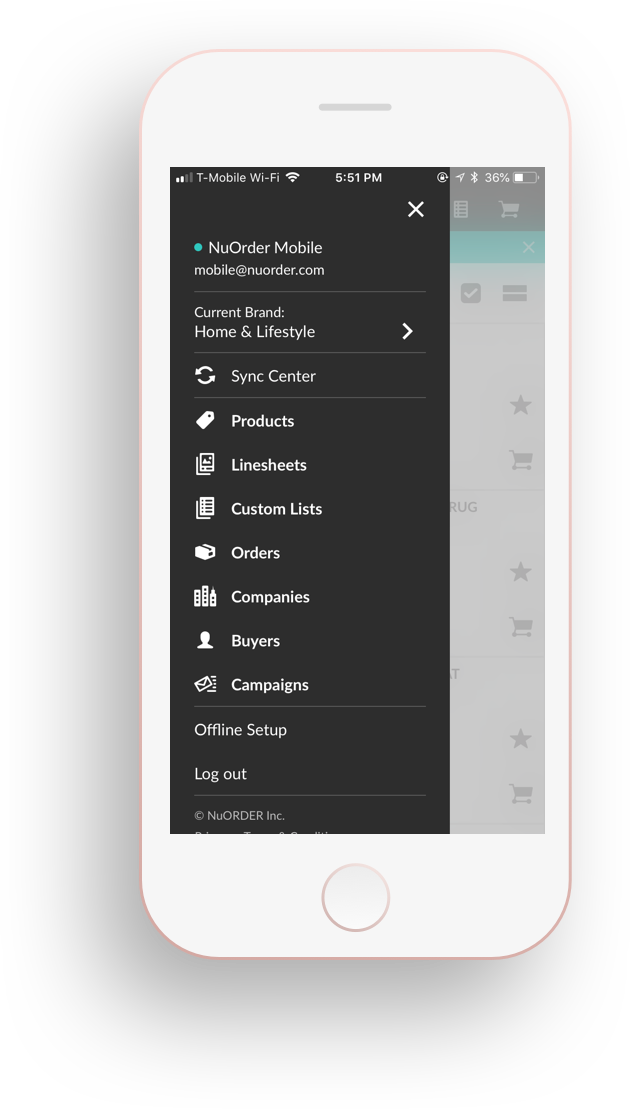 Mobile 4.0
Our Mobile 4.0 app was launched late 2017 in a beta release with brand users and buyers.
The native iOS app works on both iPads and iPhones, and offers an optional offline mode.
As with the web app, all content and permissions are tied to the user login. Even if two different users log in to the same device, they will only see their own specific content.
Today, the mobile app focuses on the key sales and ordering tools that users need on the go. Our long term vision for the mobile app is to provide a seamless companion to the NuORDER web experience, with the majority of features offered on both types of devices.
---
Downloading the App 
To download the Mobile 4.0 app, click here from your mobile device, or follow these steps:
Navigate to the Apple App Store [link]

Search for 'NuORDER 4.0"
Install the app
Log in using your NuORDER credentials
---
Browse Products
Similar to the web app, the mobile app features a "Products" gallery area where you can search, filter, and sort the full product collection.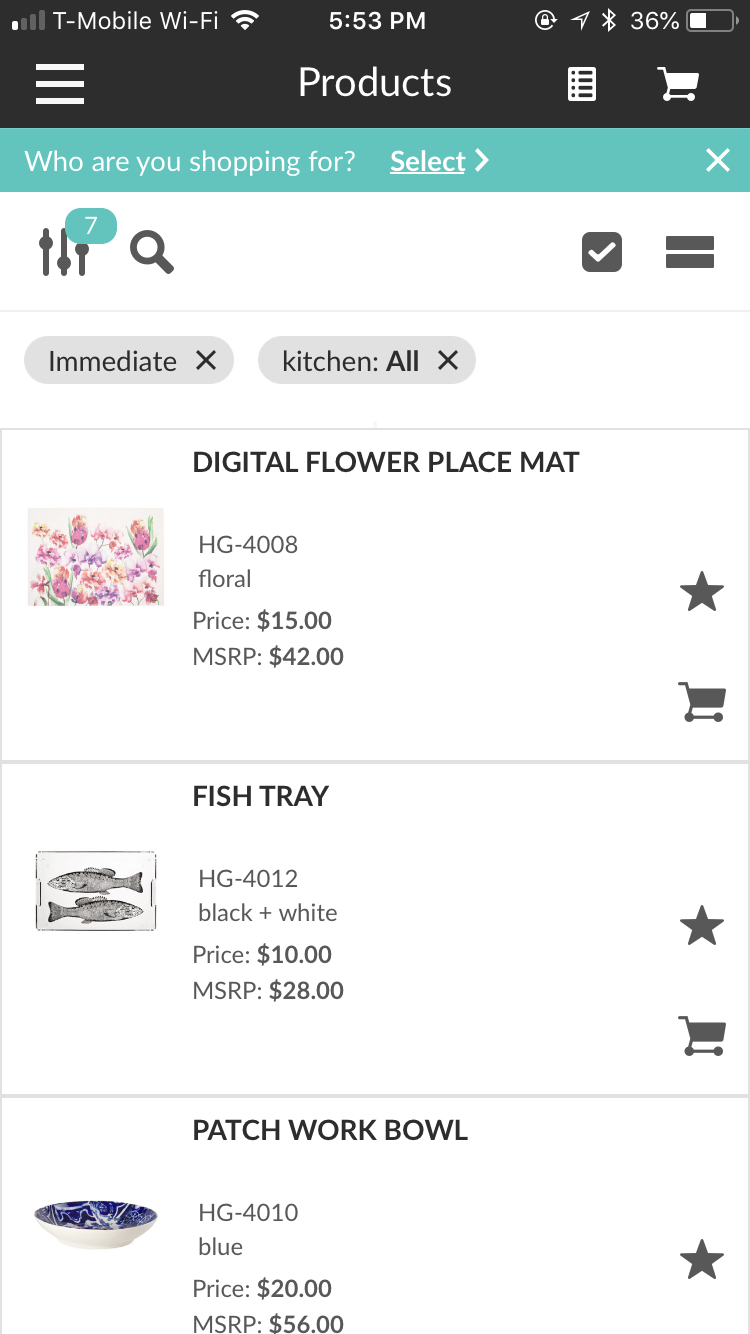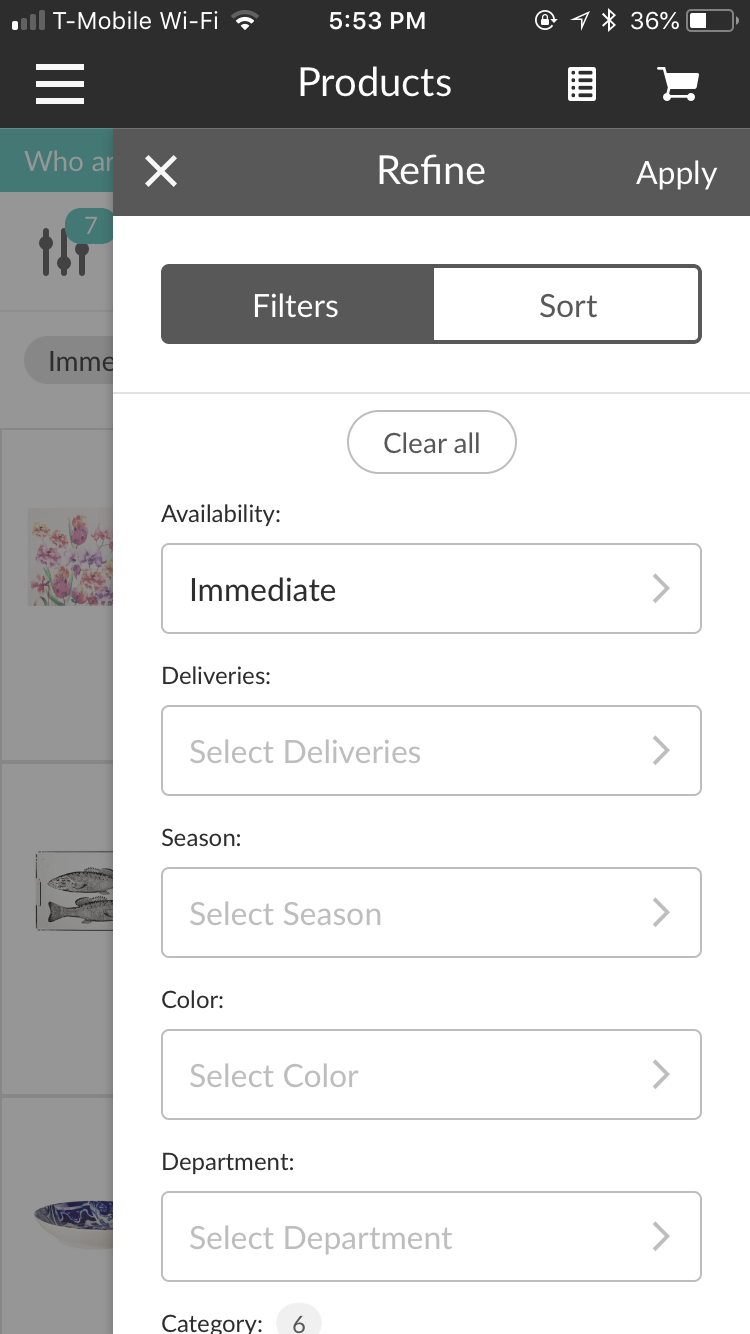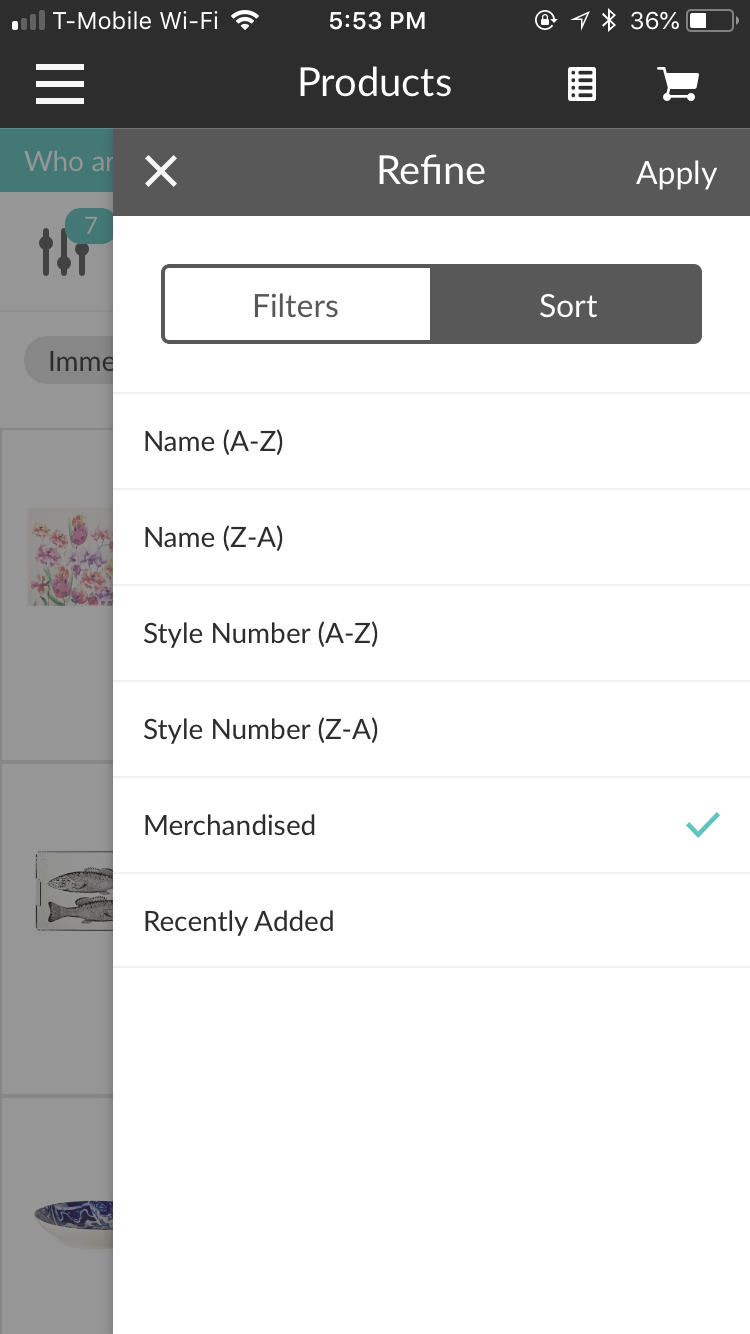 ---
View Product Details
 Tap into an item to view product details and images, including hi-res, full-screen zoom.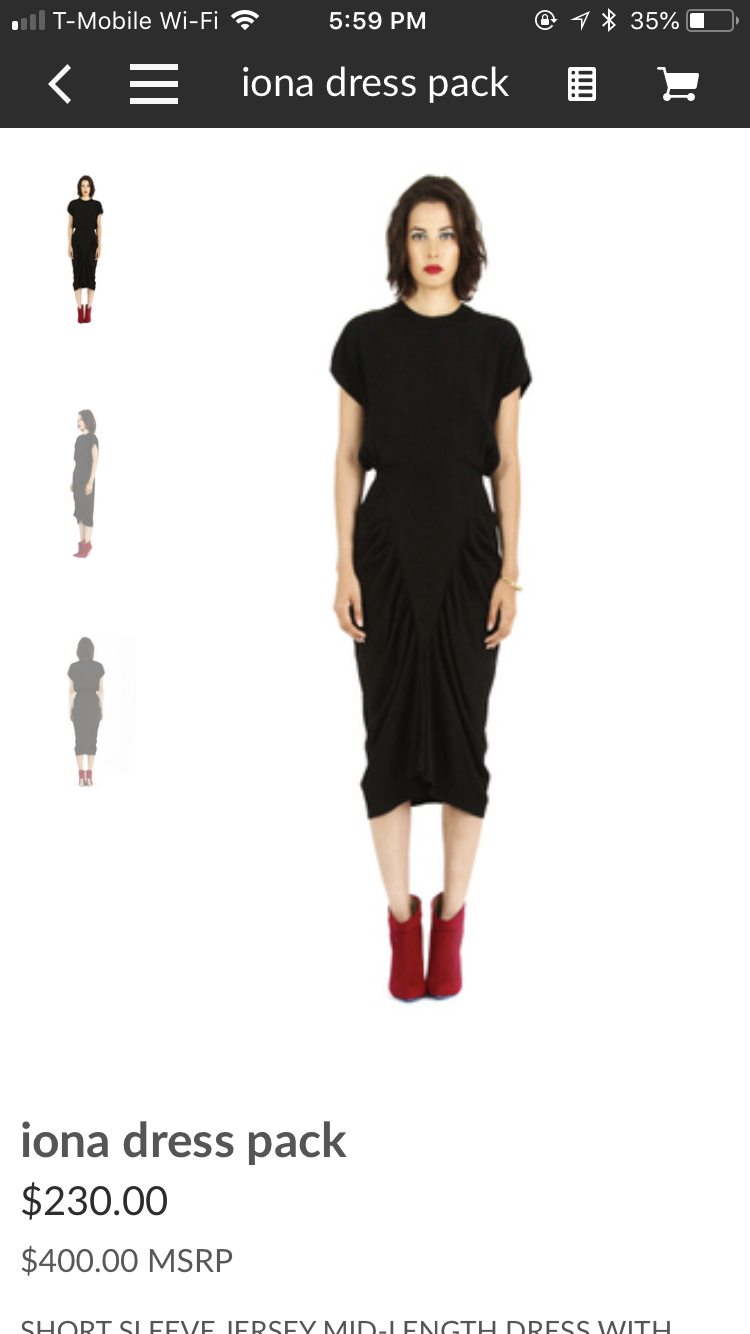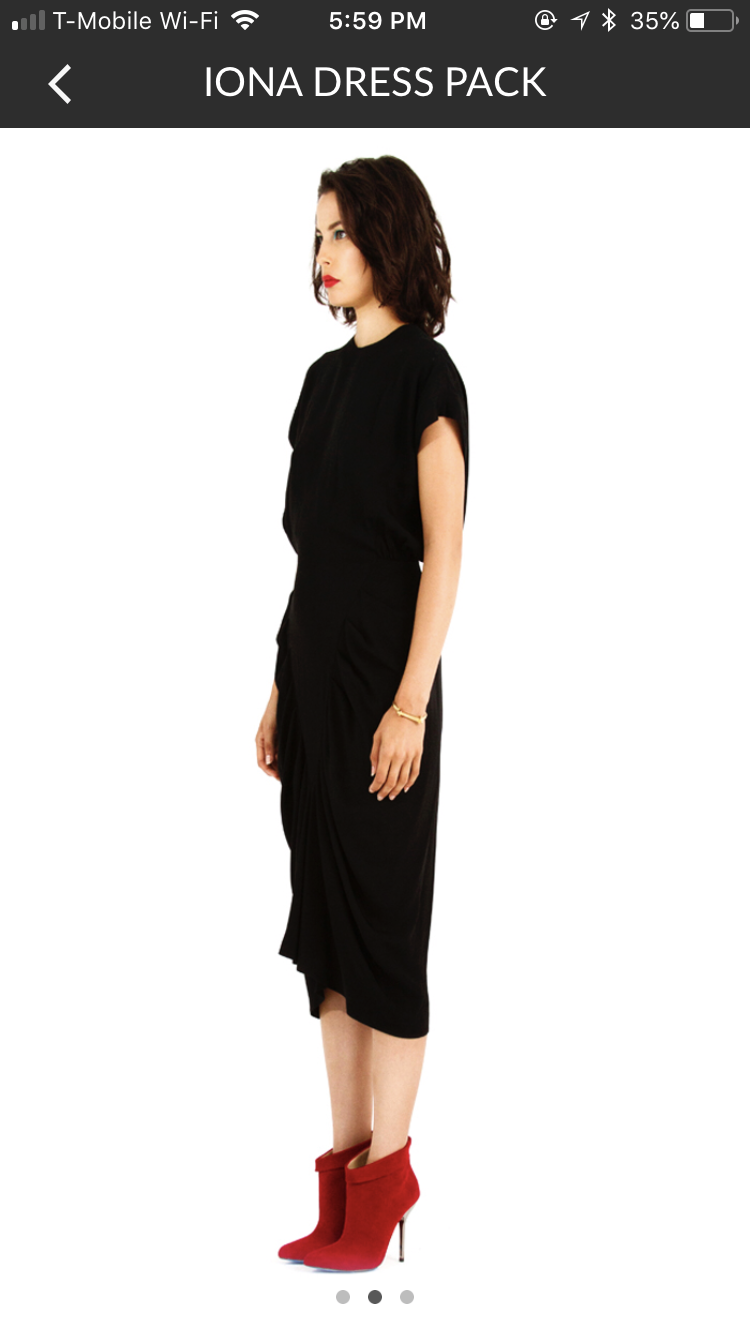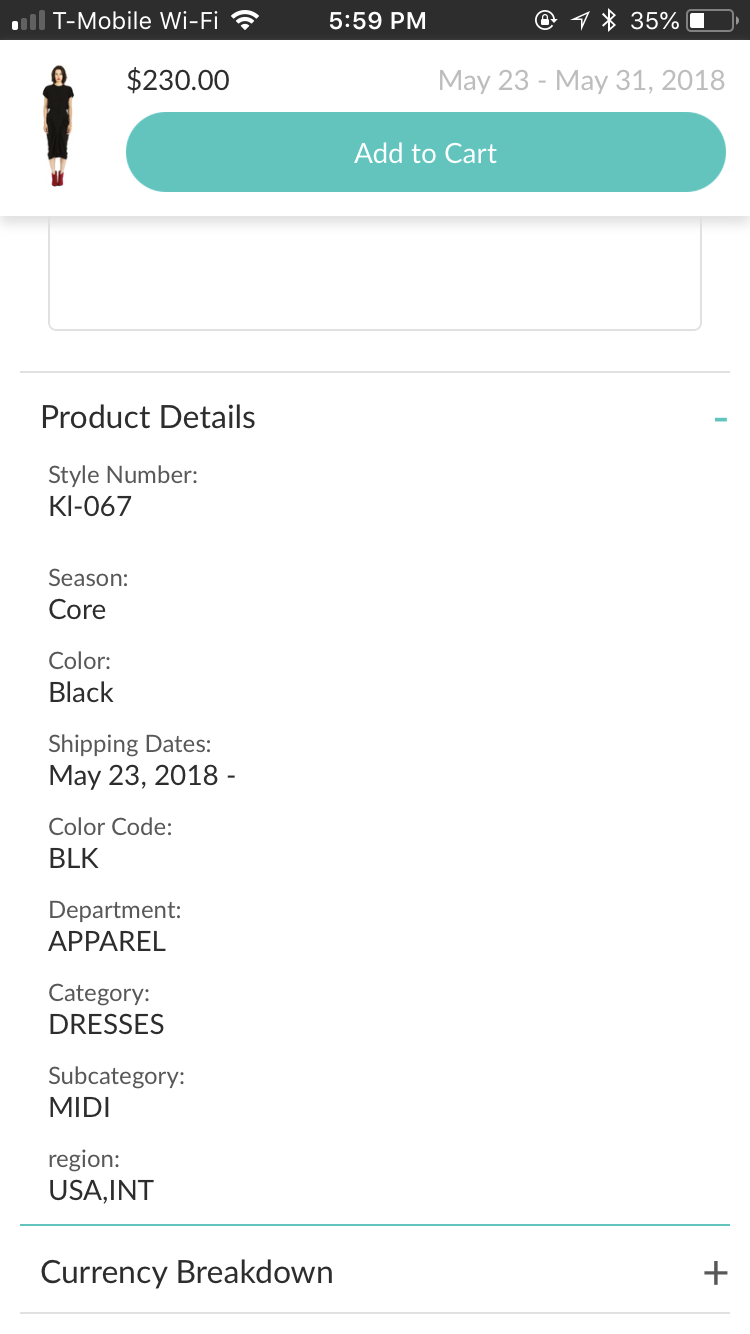 ---
Enter Quantities & Add to Cart
From the product details view, you can select a delivery window, add quantities (using keyboard of quick-tap +/-) to add products to cart. You can also use the "Quick Add" cart icon from the product gallery page.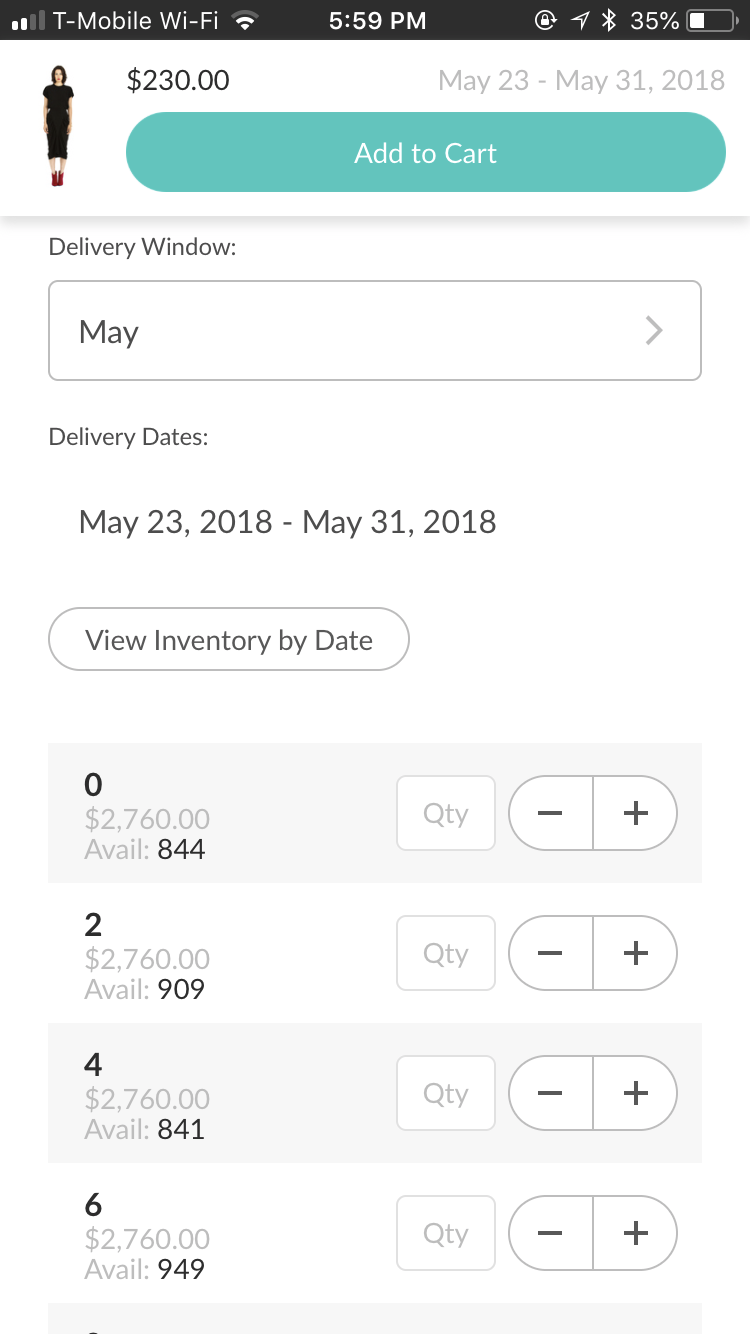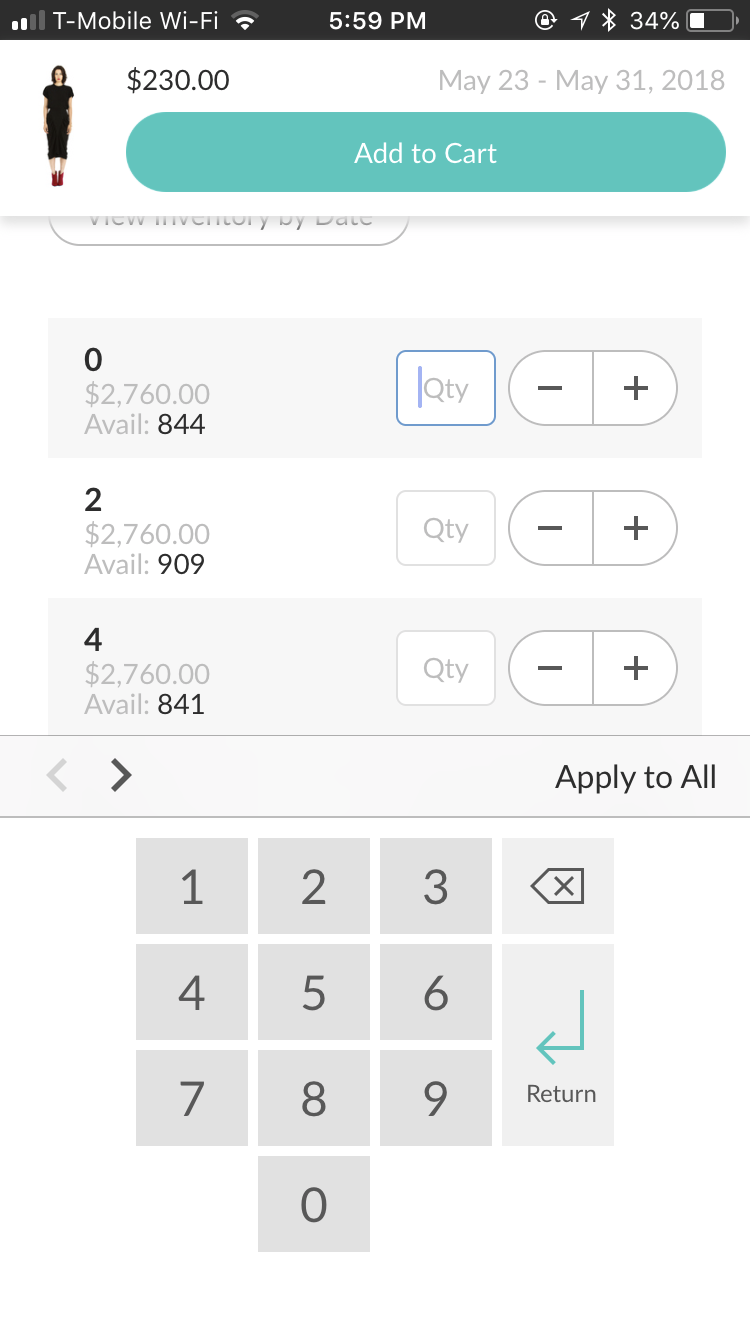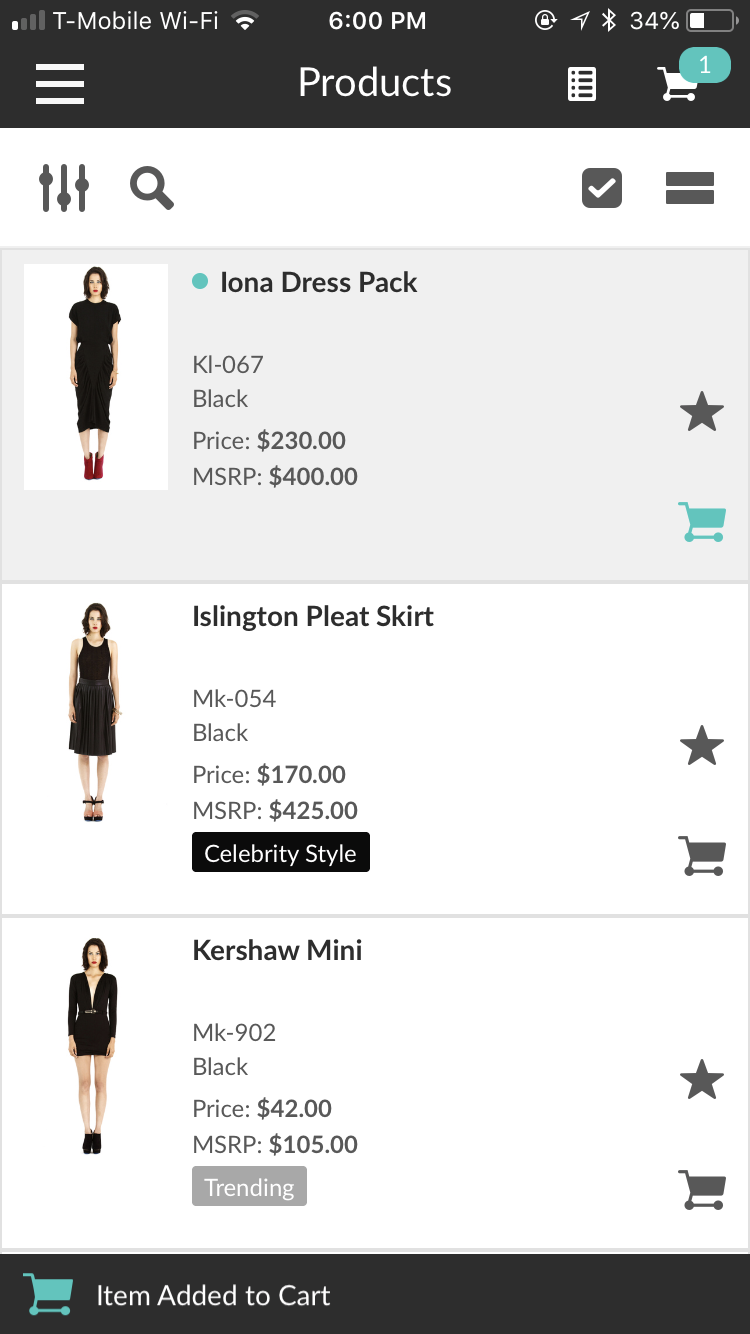 ---
Active List, Active Cart, and Bulk Actions
All areas include multi-select and bulk actions to add items to the cart or to a list.
The "active list" and "active cart" icons at the top right keep track of how many items they contain, while the "Quick Add" icons show which items are in the active list (star) or in the cart.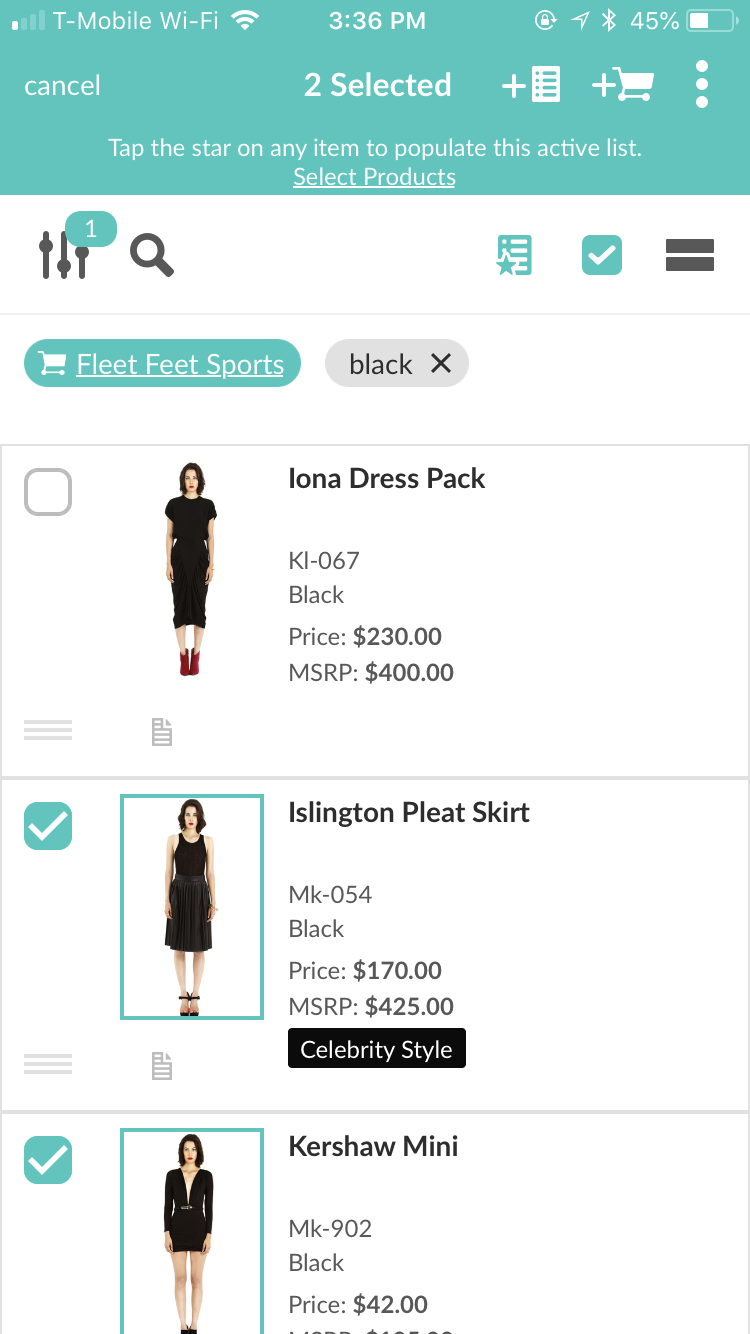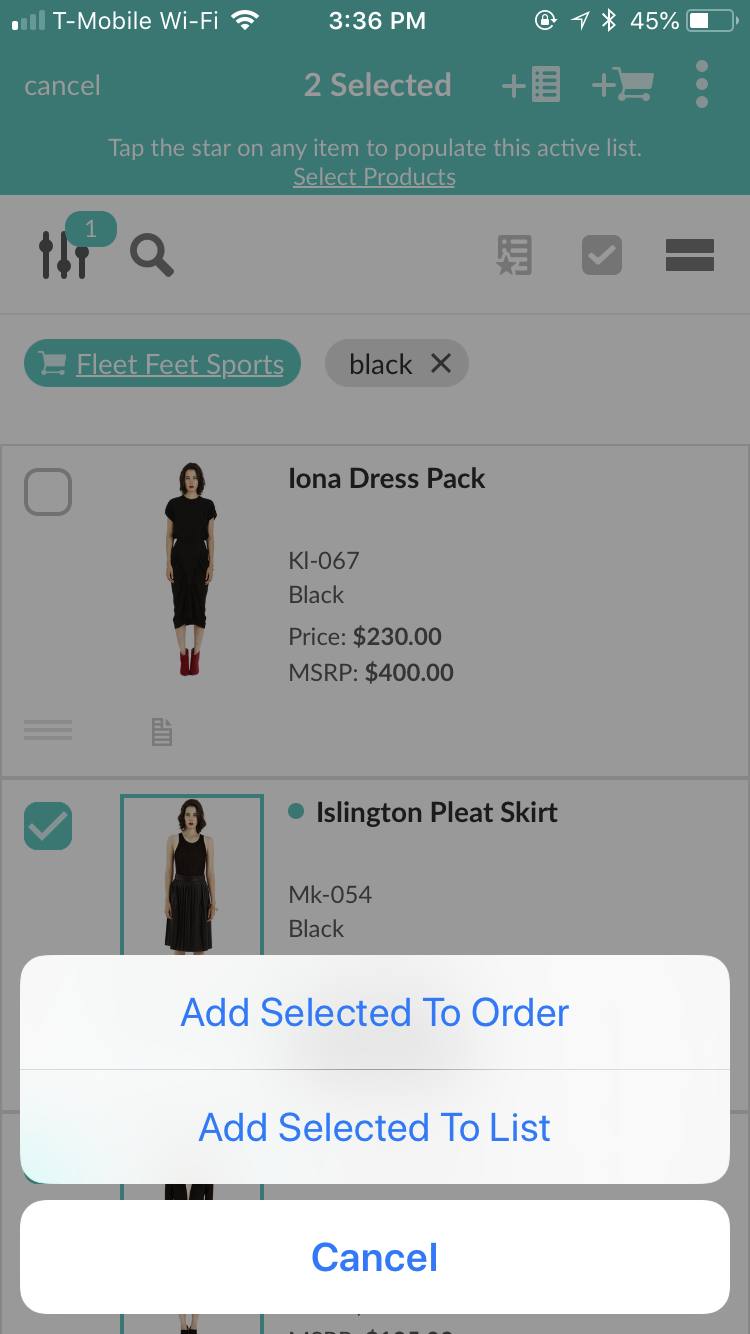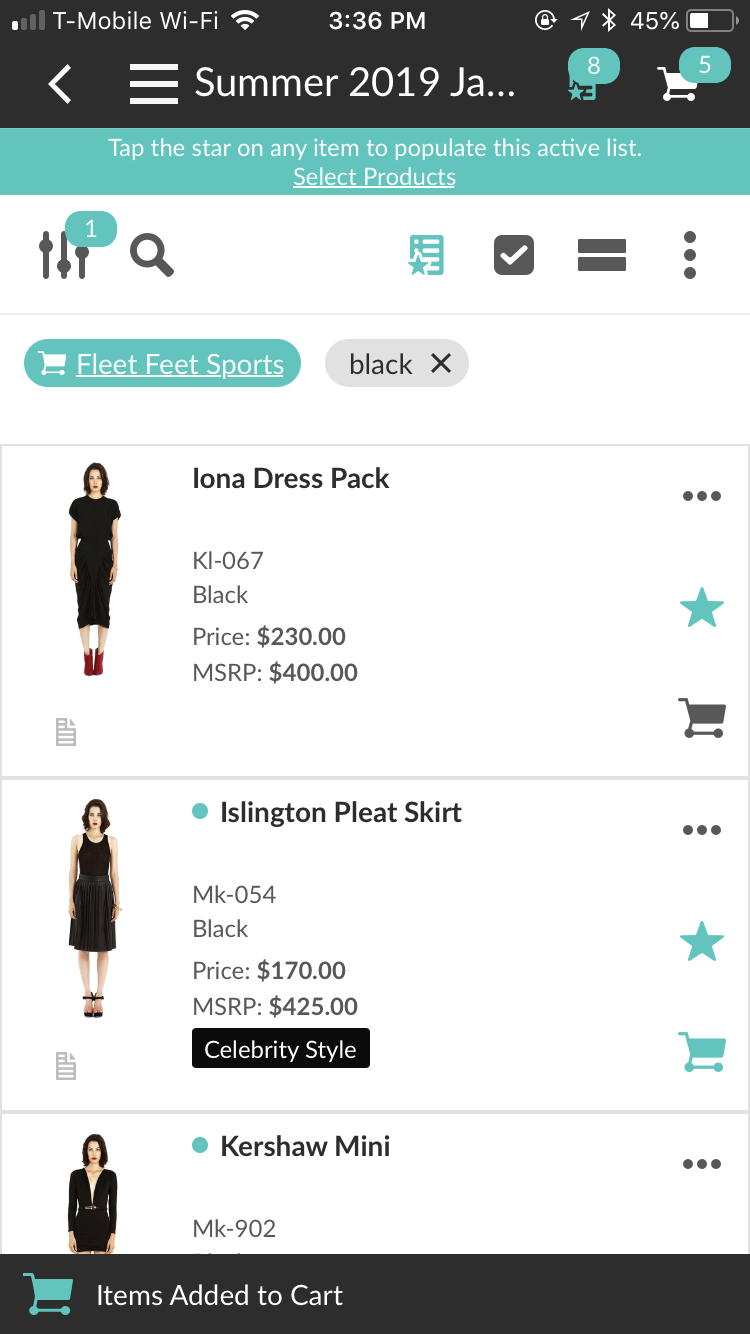 ---
Browse Linesheets
Similar to the web experience, you can view linesheets and take the same actions available based on the user's role and permissions
While most brands prepare their Linesheets & Catalogs using the web tools, you can also make edits & merchandize on mobile (if you have permission).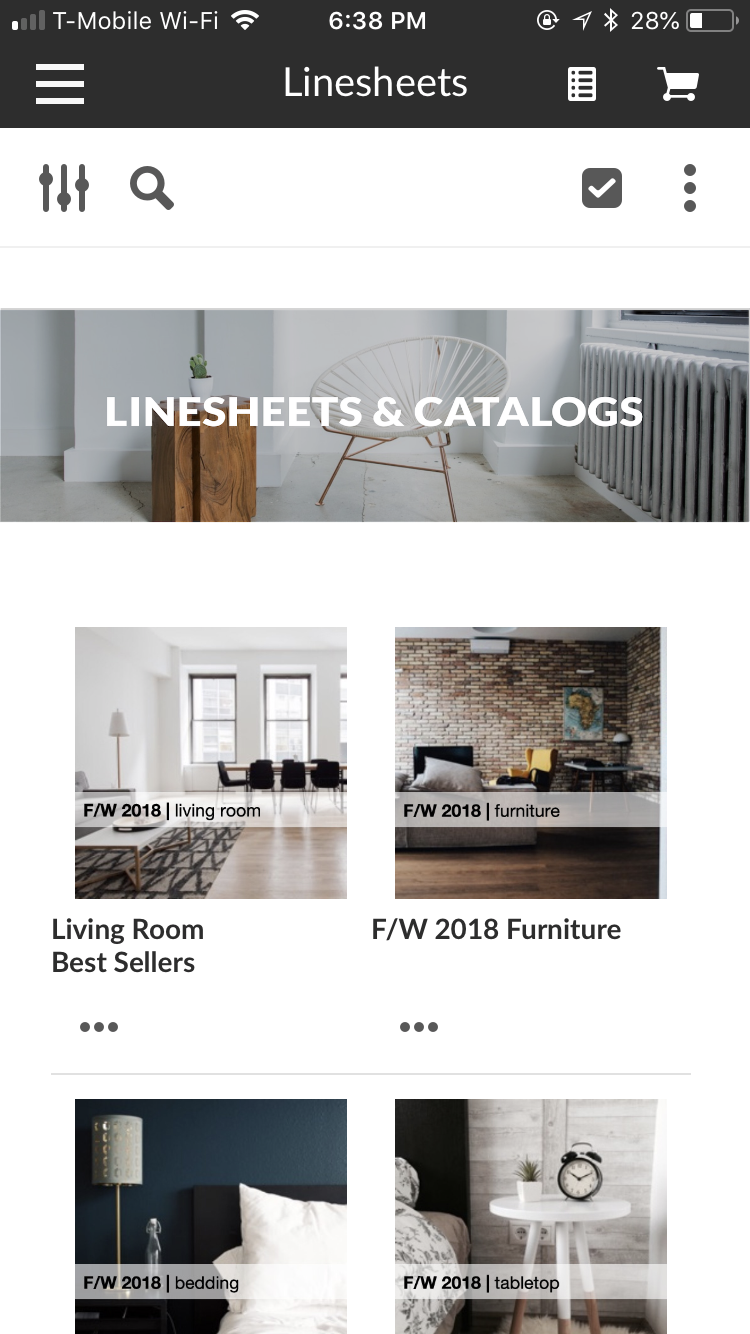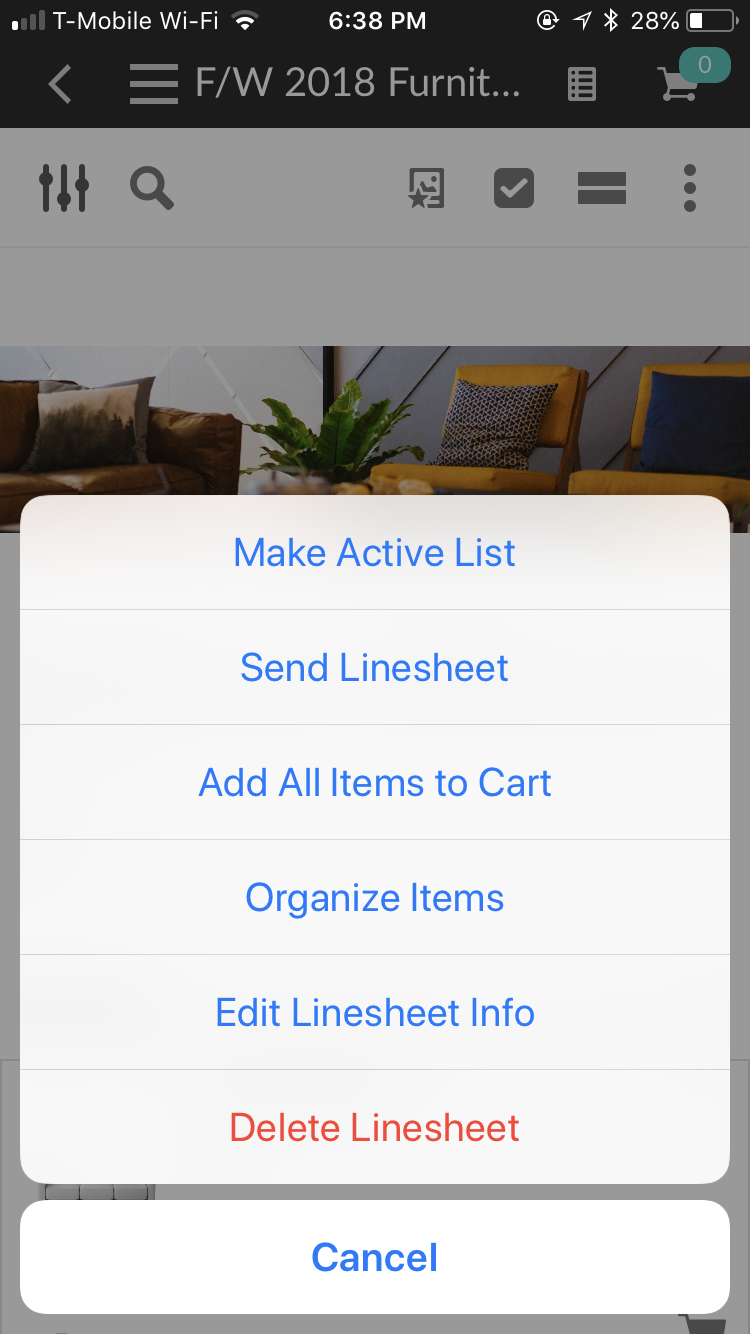 ---
Save & Share Custom Lists
You can easily view your saved Custom Lists, merchandize the presentation, send the list to your customers, or convert it into an order.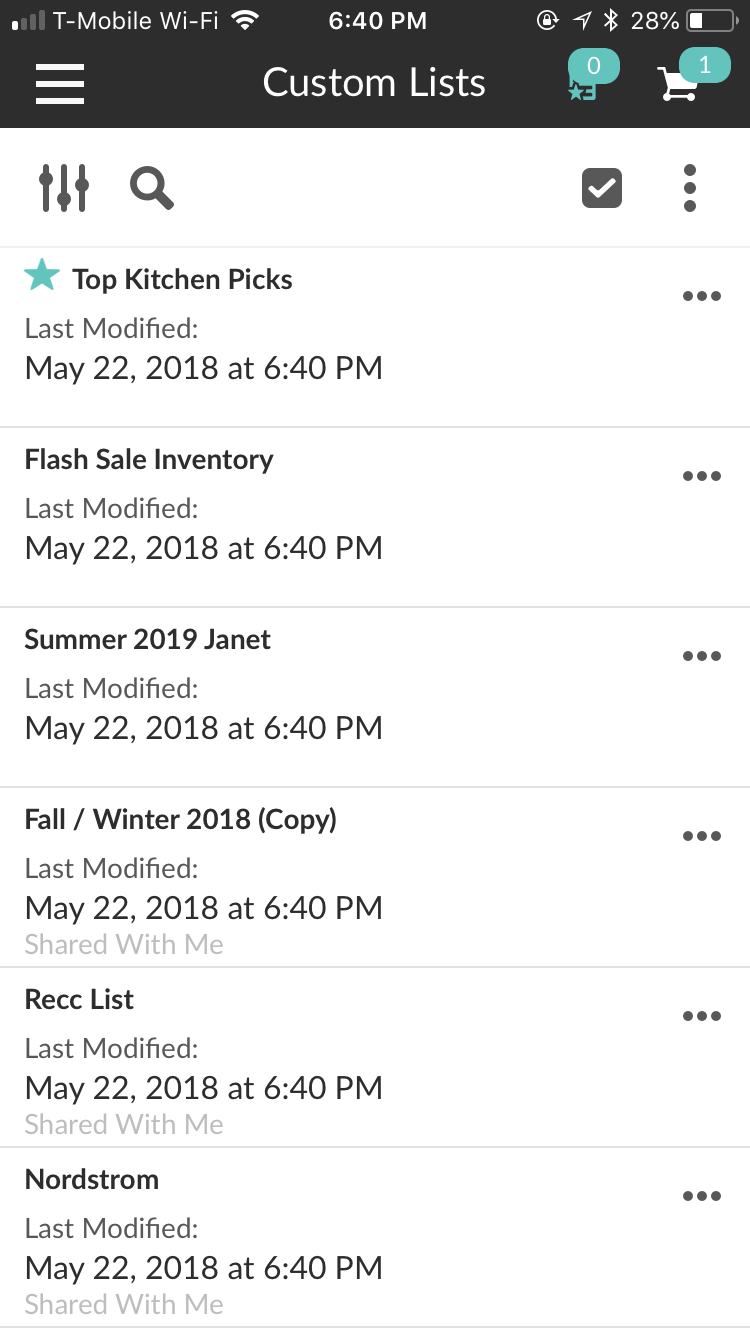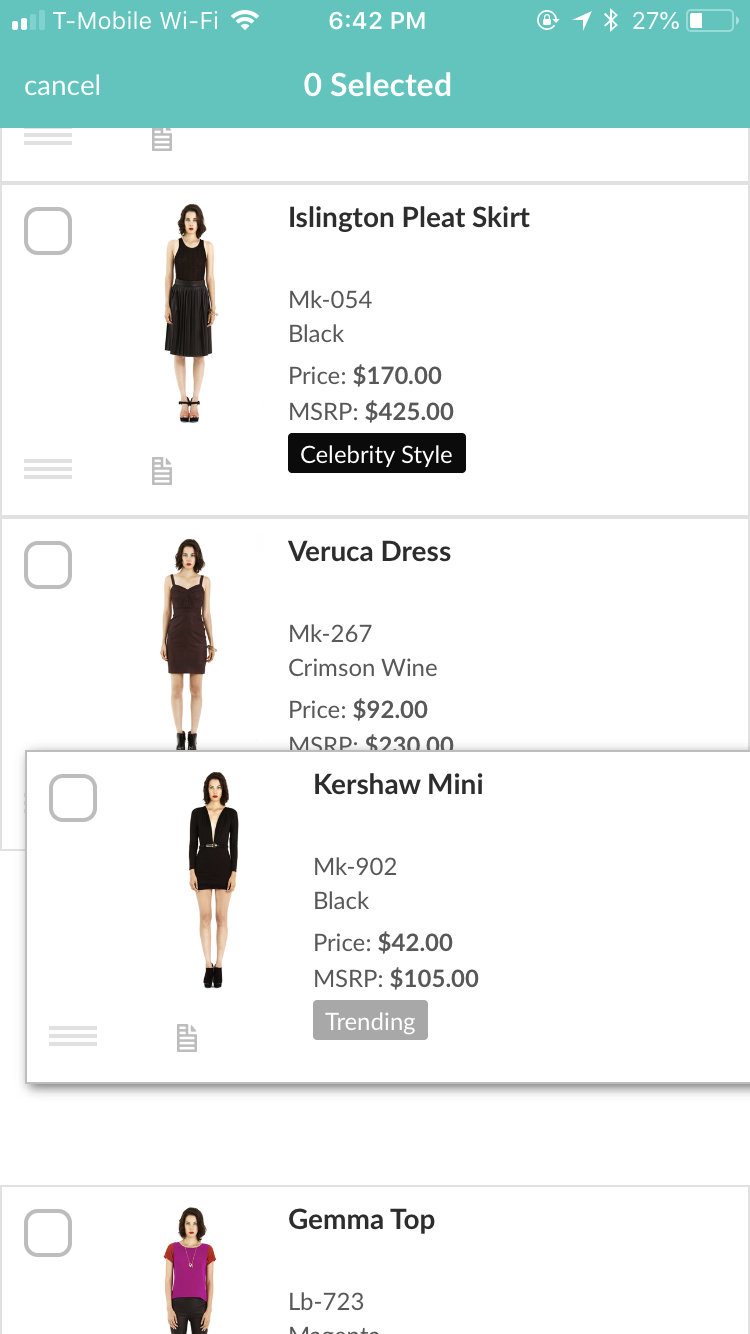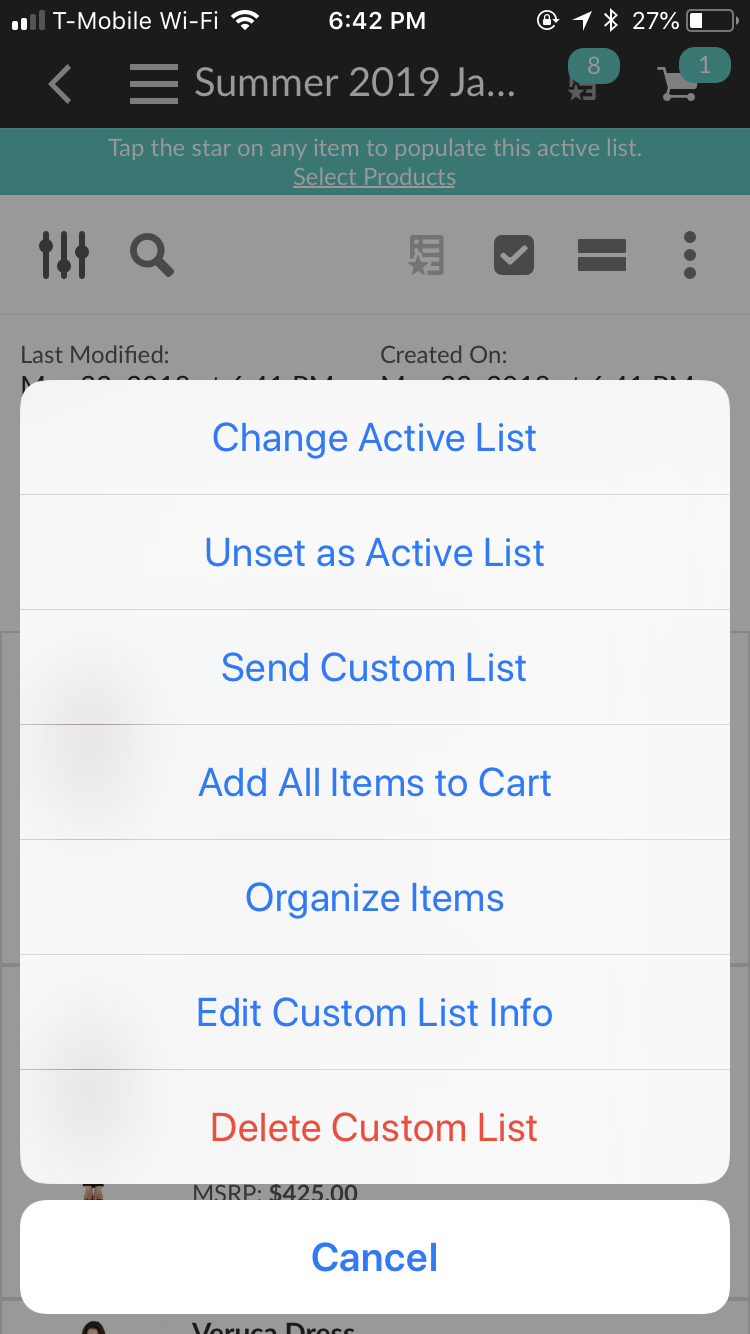 ---
Submit Orders
When you're ready to complete your order, just tap into the cart.
Expand an item to view details and enter quantities "Edit Order Info" pulls up all the header fields, including customer details and shipping/billing, Customer PO, notes, etc.
Tap the disk icon at any point to save as a Draft.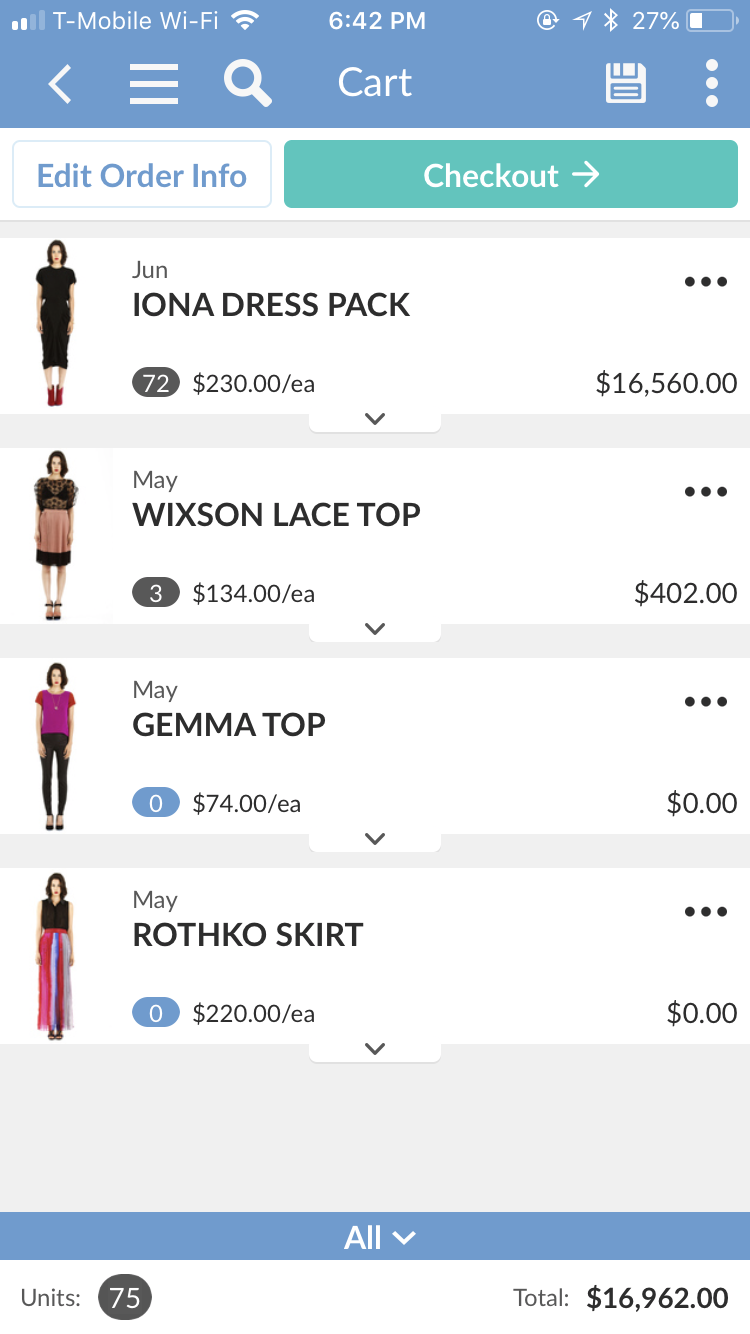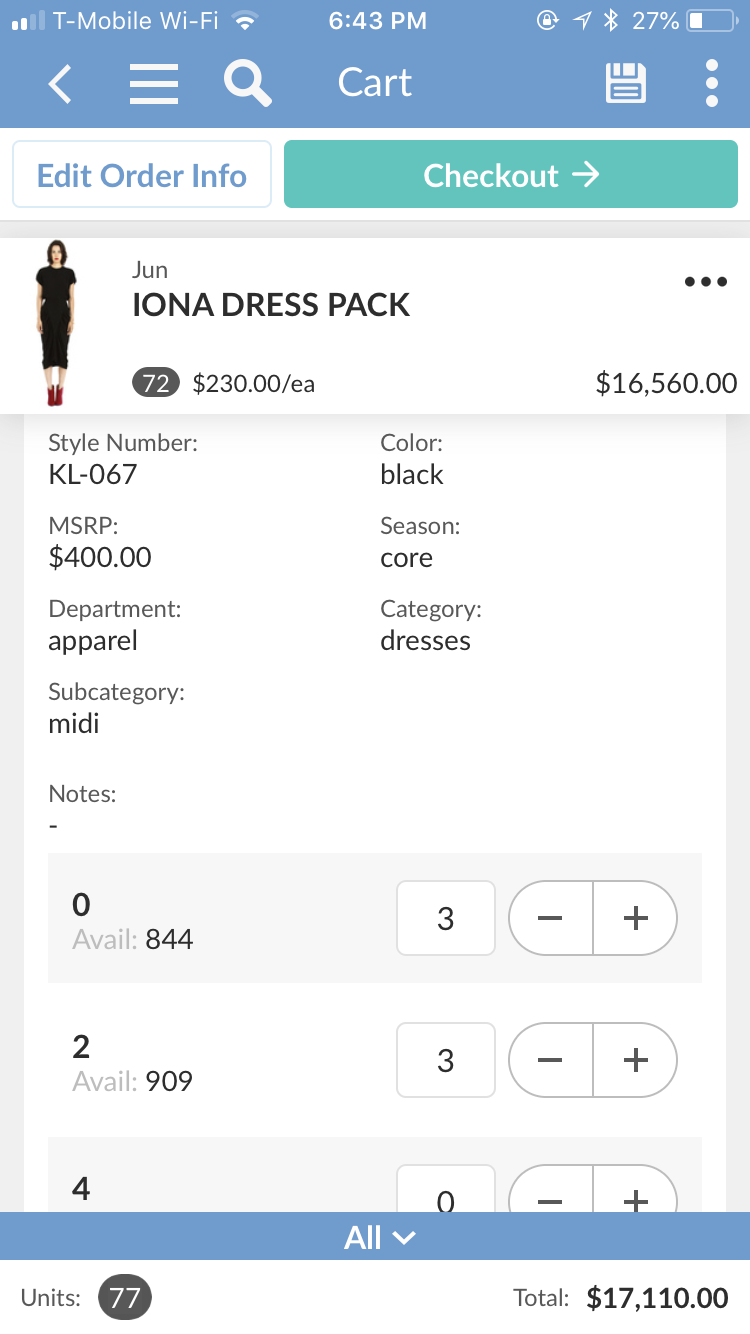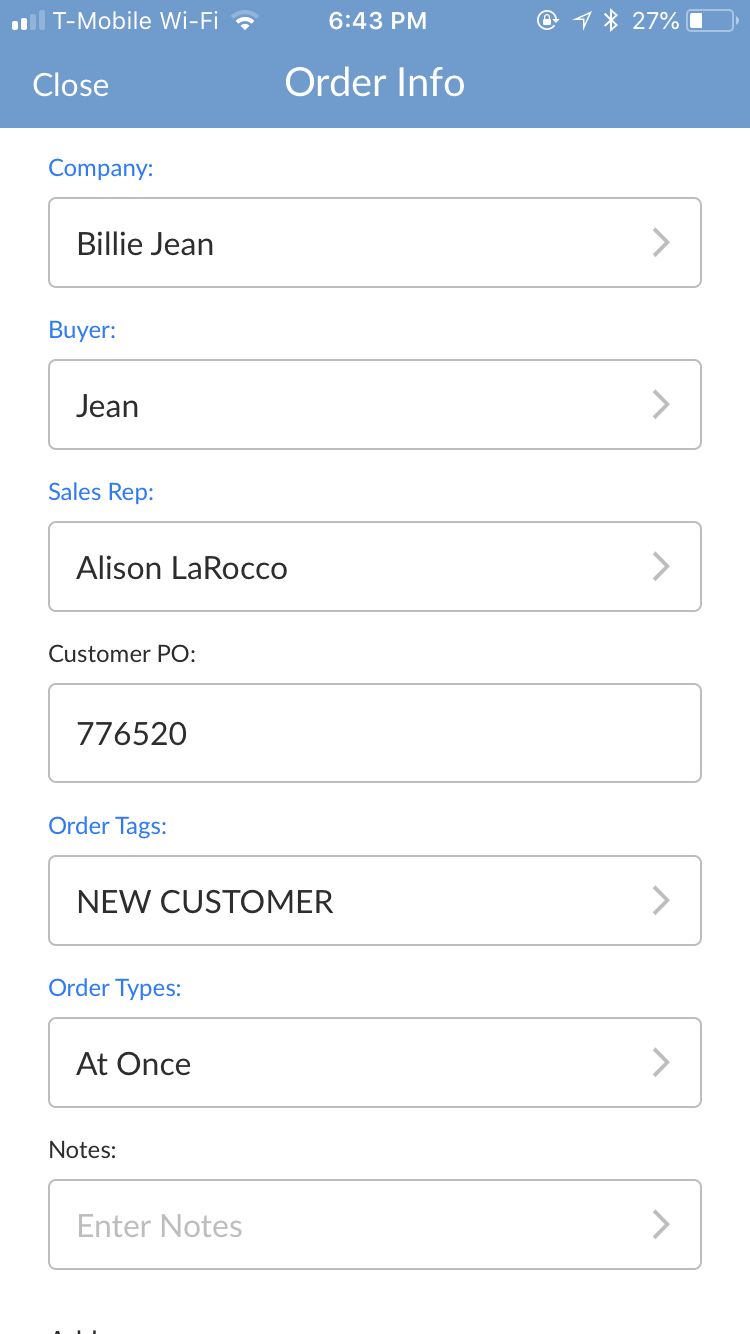 ---
Capture Signatures
With the touch screen, you can capture the buyer's signature. This will show up on the order confirmation PDF.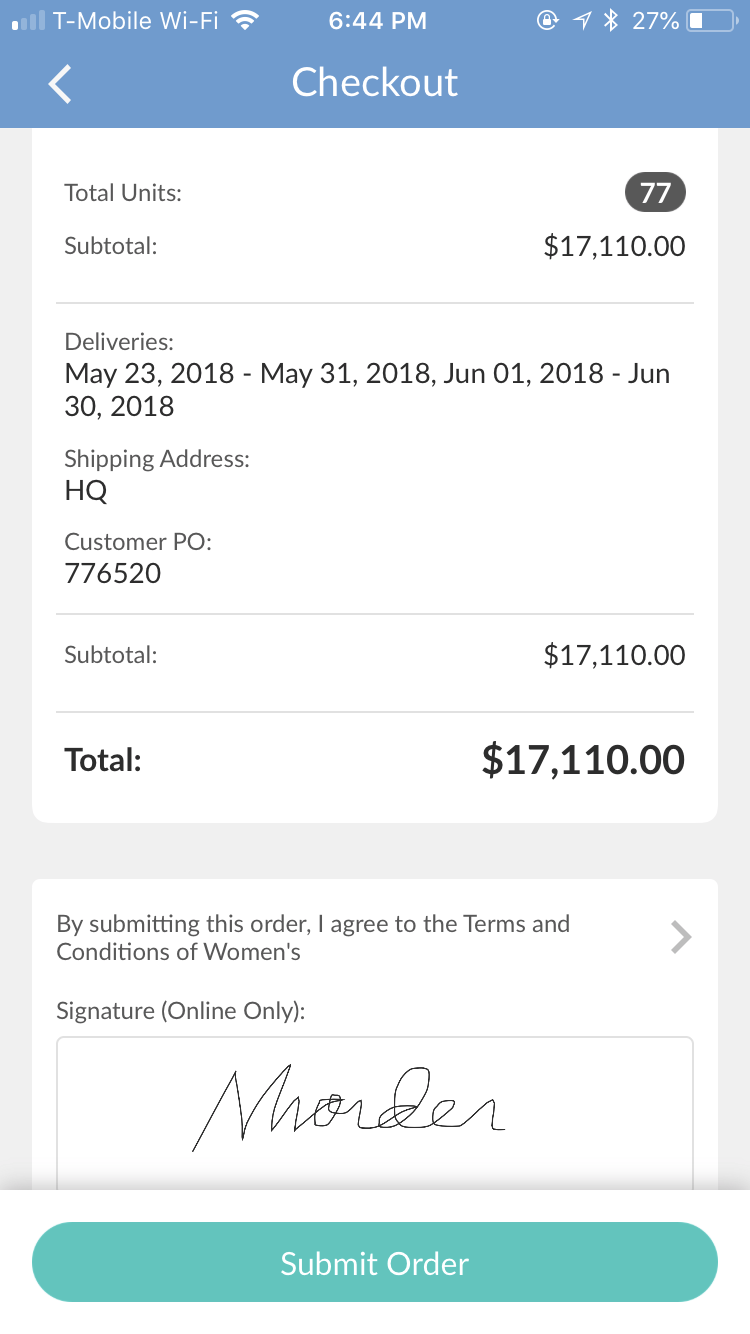 ---
Review & Manage Orders*
All users can view their orders from any status, including drafts.
You have all the same filter & search options as on the web, and order actions according to your user permissions.
*Note that the "Order Editing" functionality (ability to edit a submitted order) is coming soon!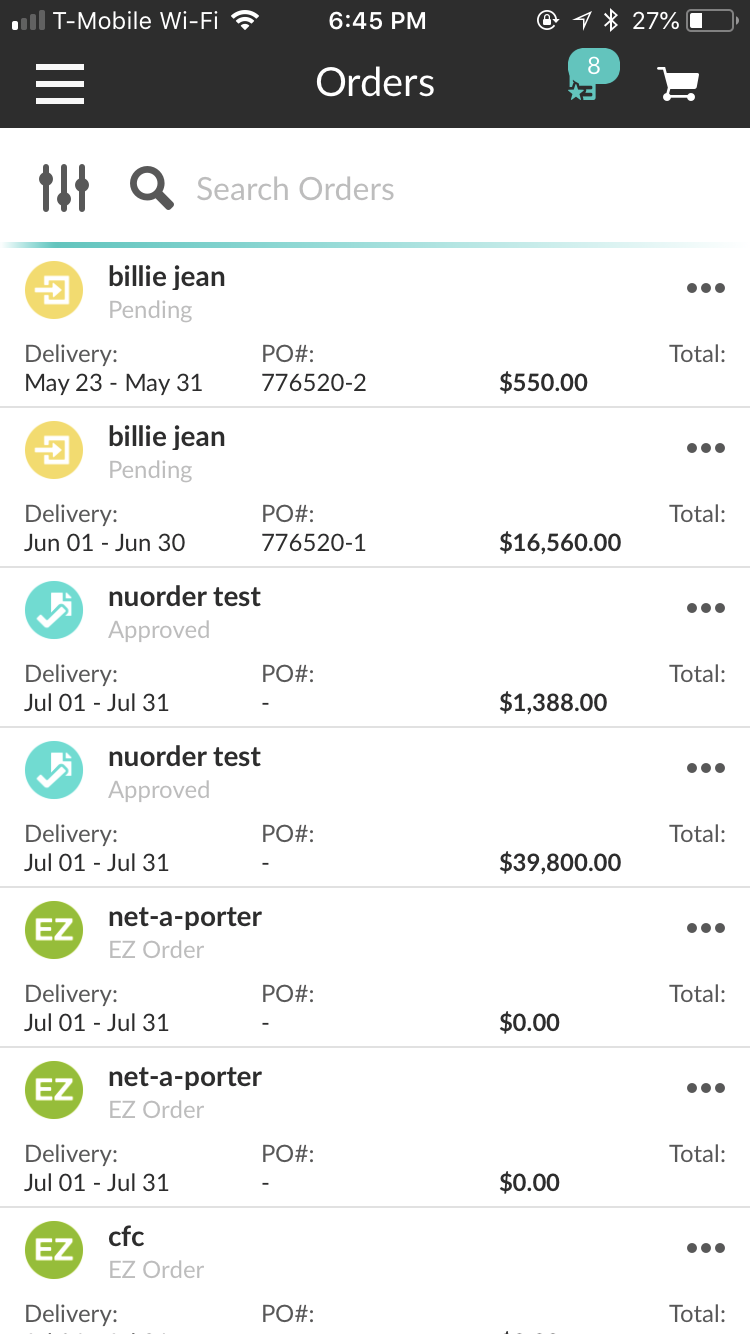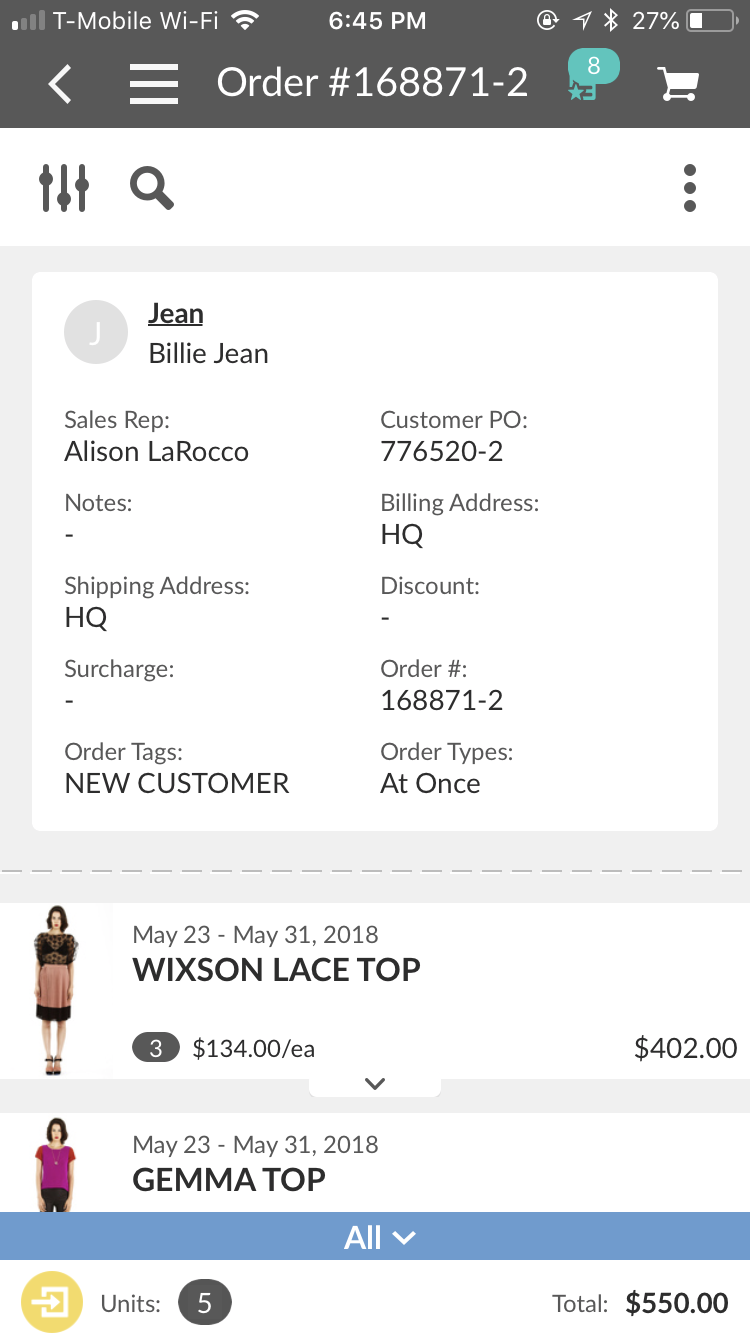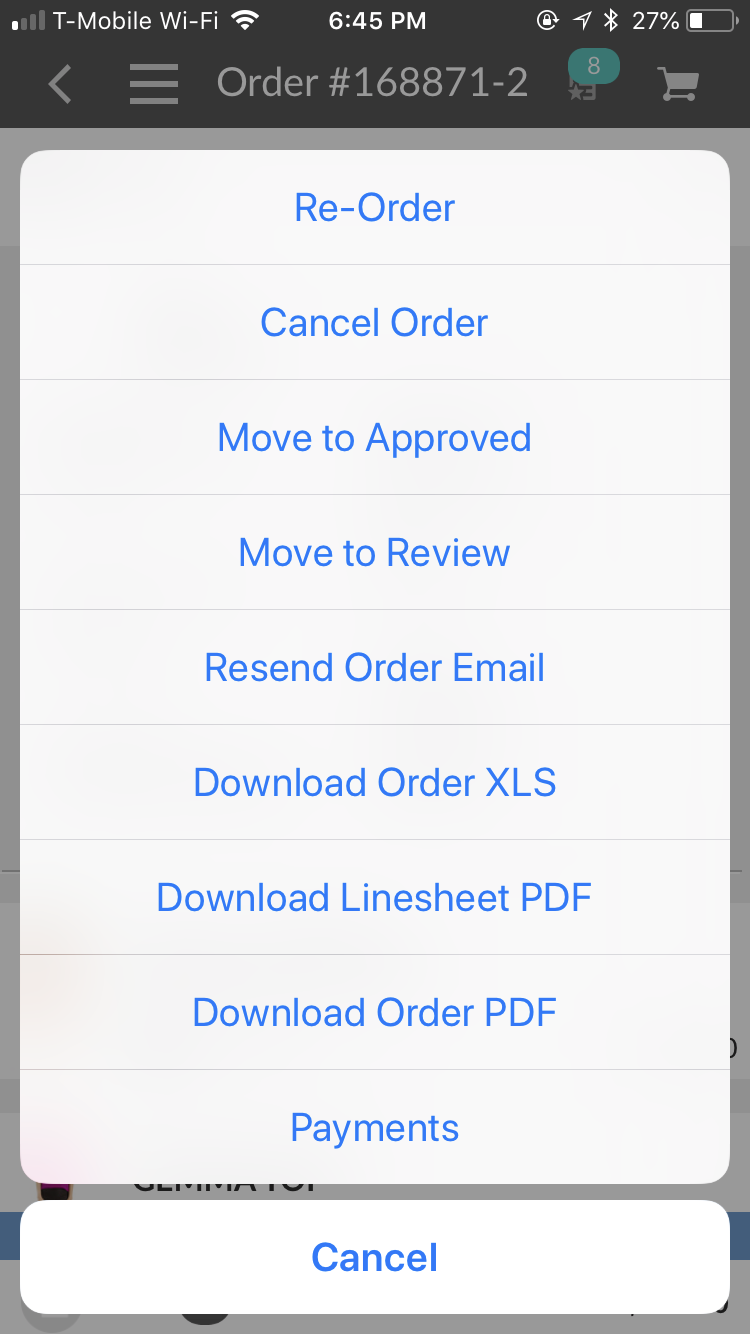 ---
Barcode Scanning
 "Barcode Scan Mode" lets you quickly add items to your active cart simply by scanning the UPC or other barcode.
You can use your device's camera or a bluetooth scanner.
This feature is a favorite at trade shows, helping many brands shorten appointment times and see more customers in a day, as well as increasing the number of SKUs per order.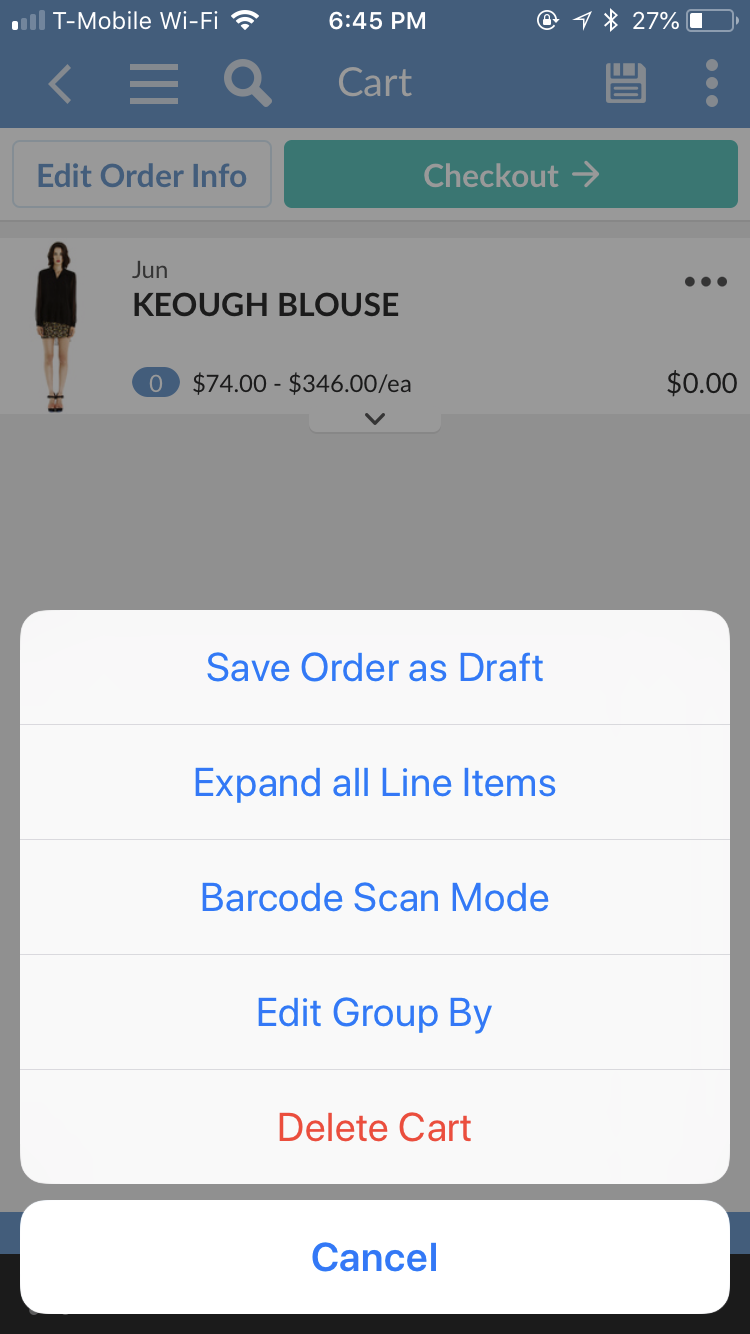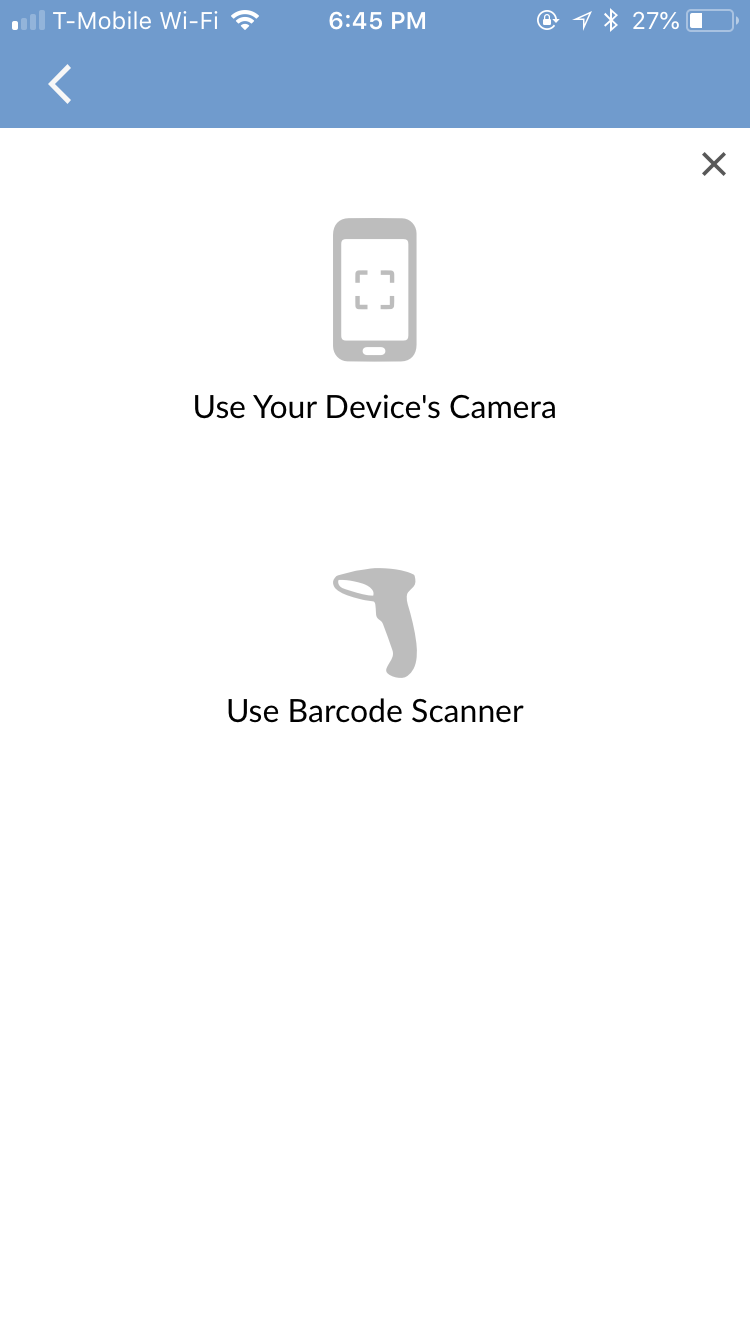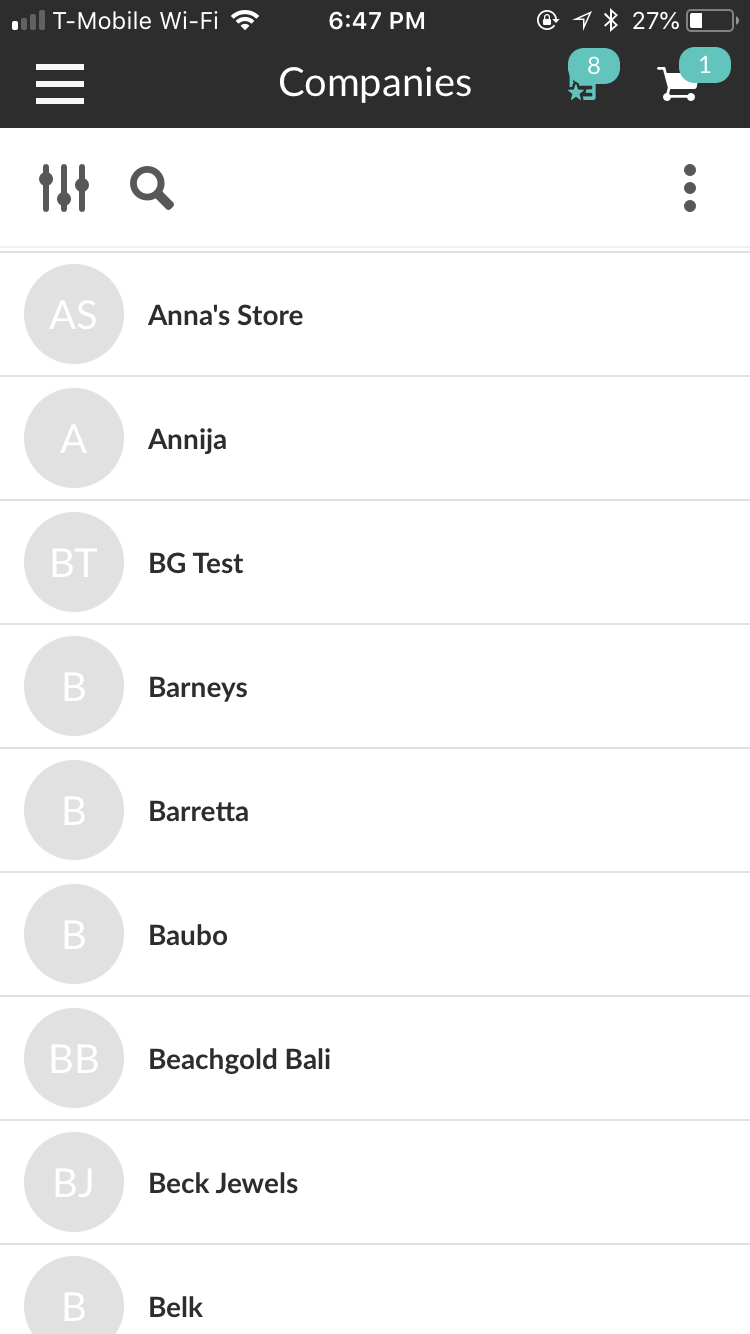 ---
Manage Customer Contacts
Sales users can view their customer list (including searching) and easily add new buyer contacts on the fly (if they have the permission enabled).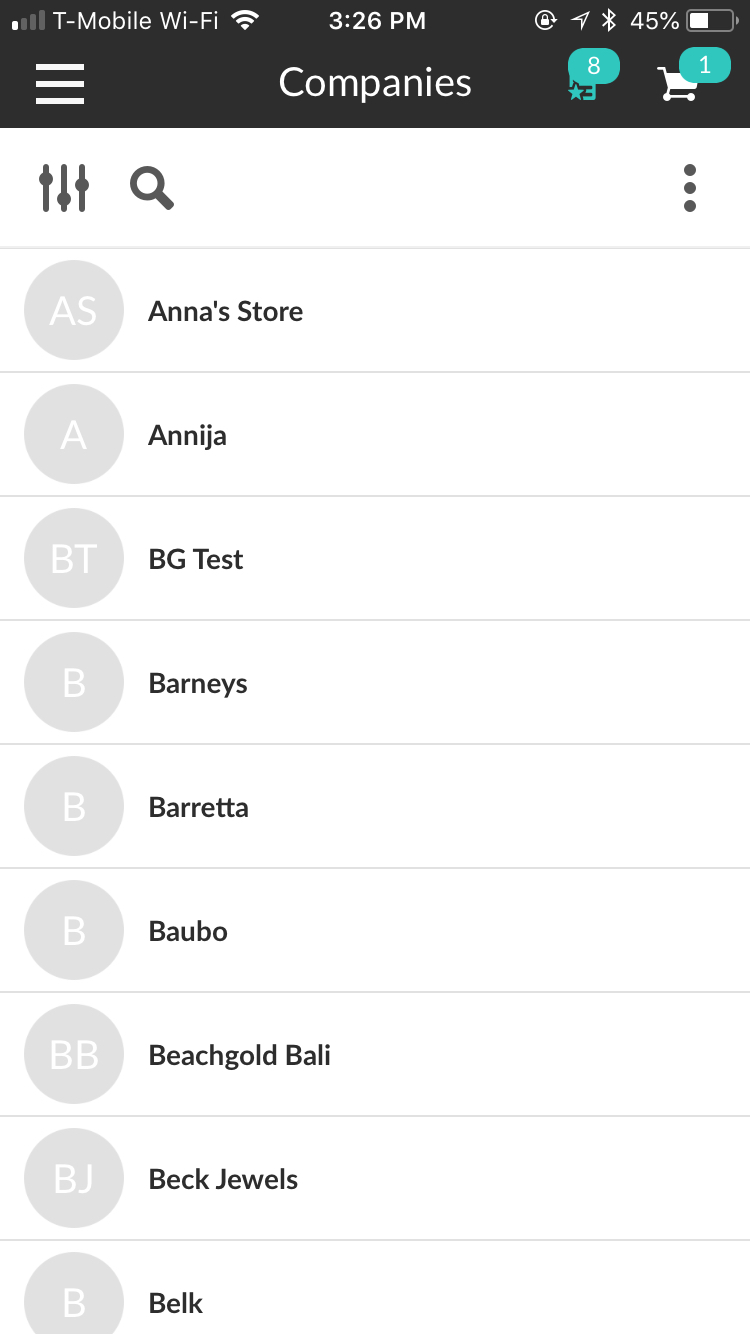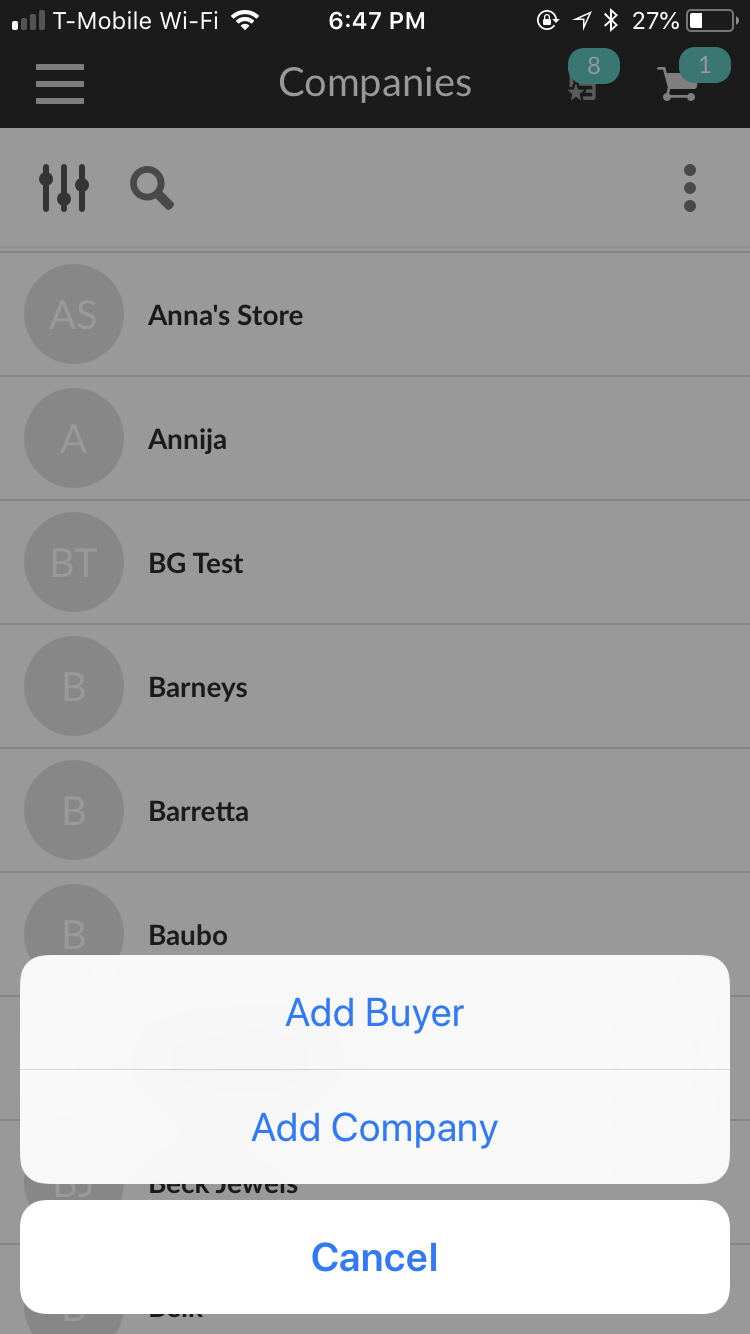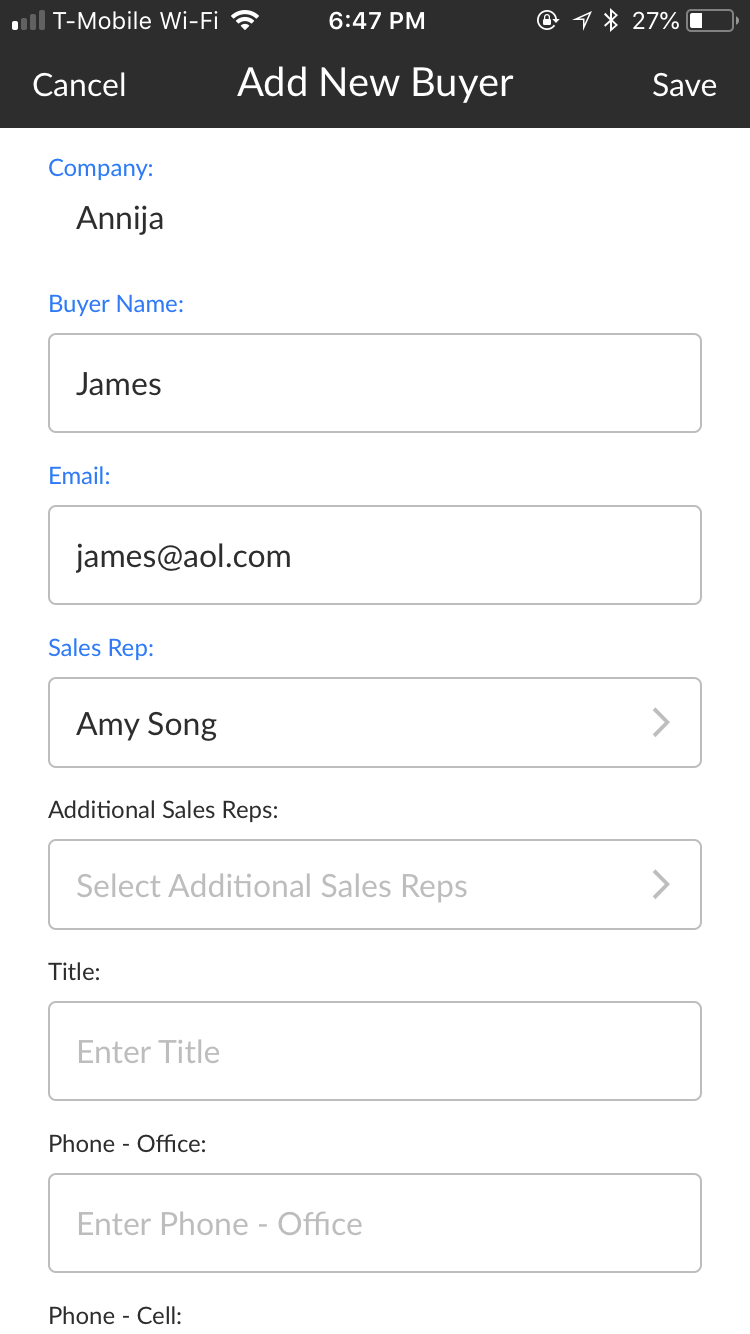 ---
Campaigns
You can send Lists & Linesheets from the mobile app as a Campaign (including EZ Order), and view activity for previous Campaigns.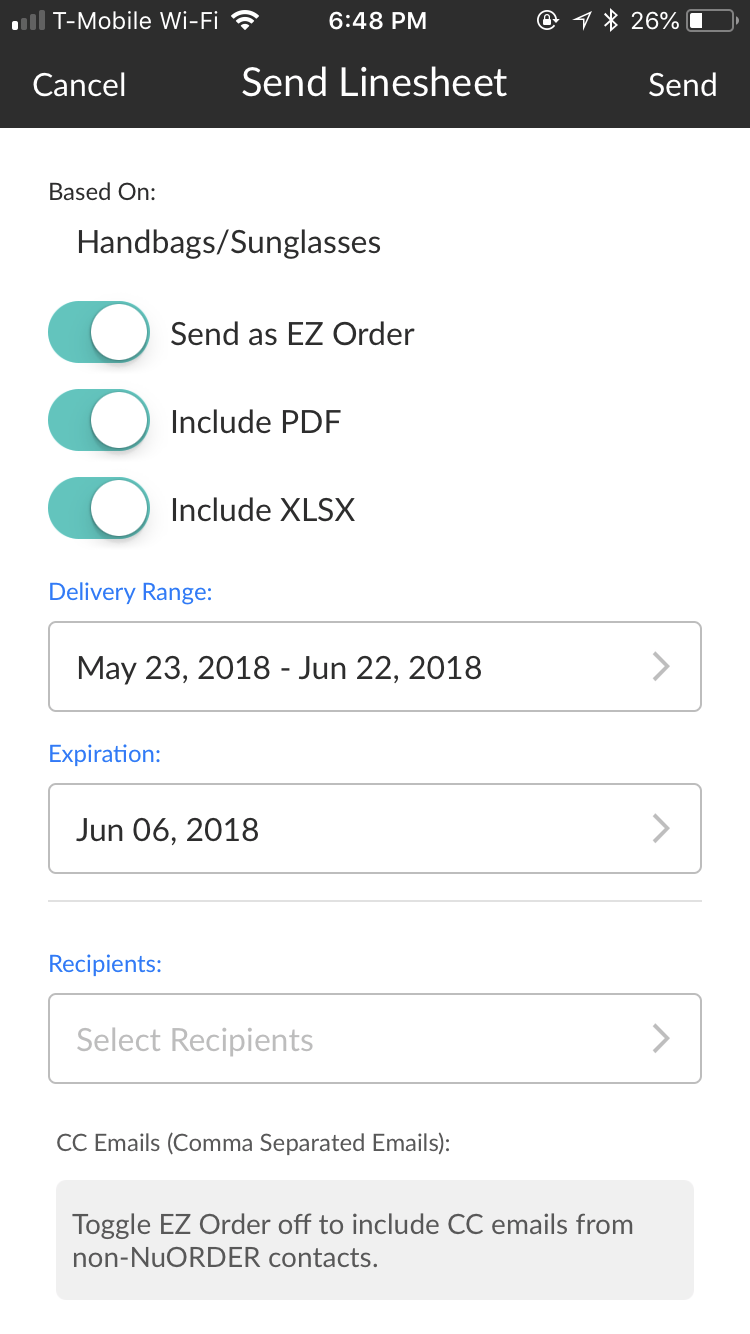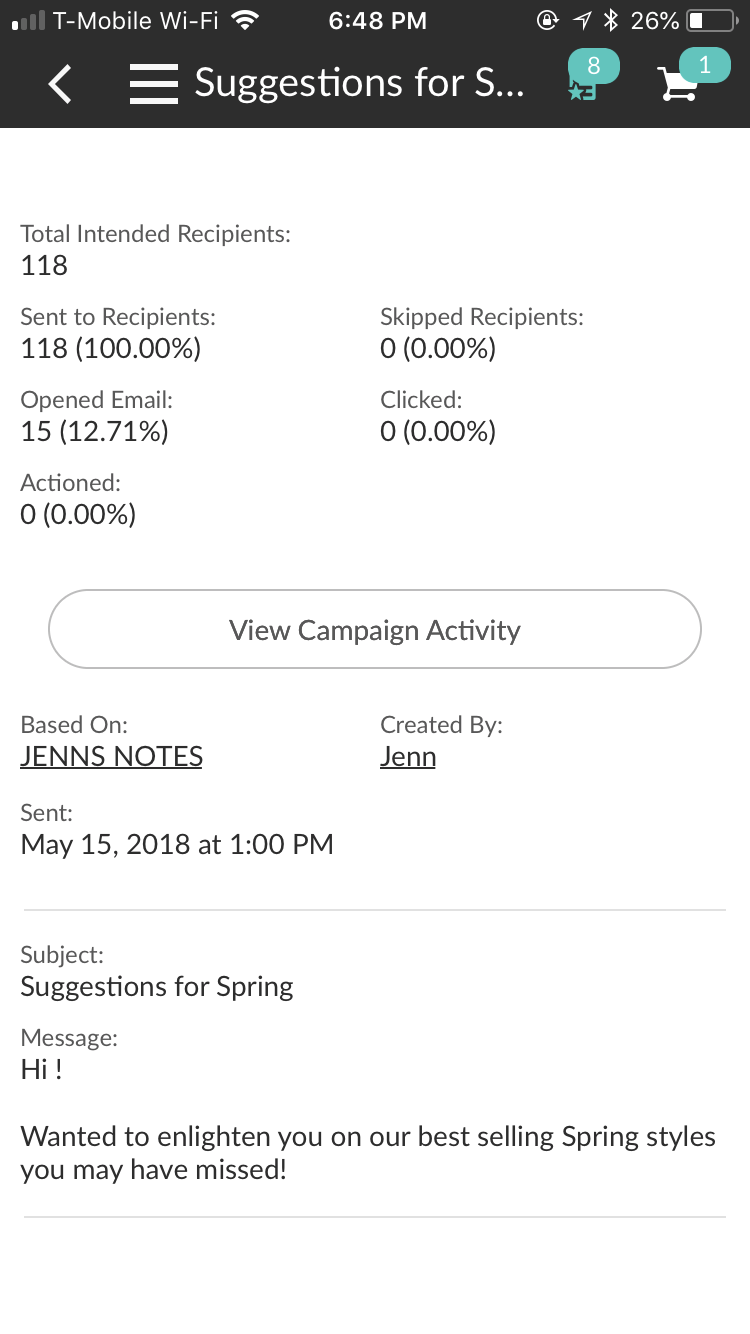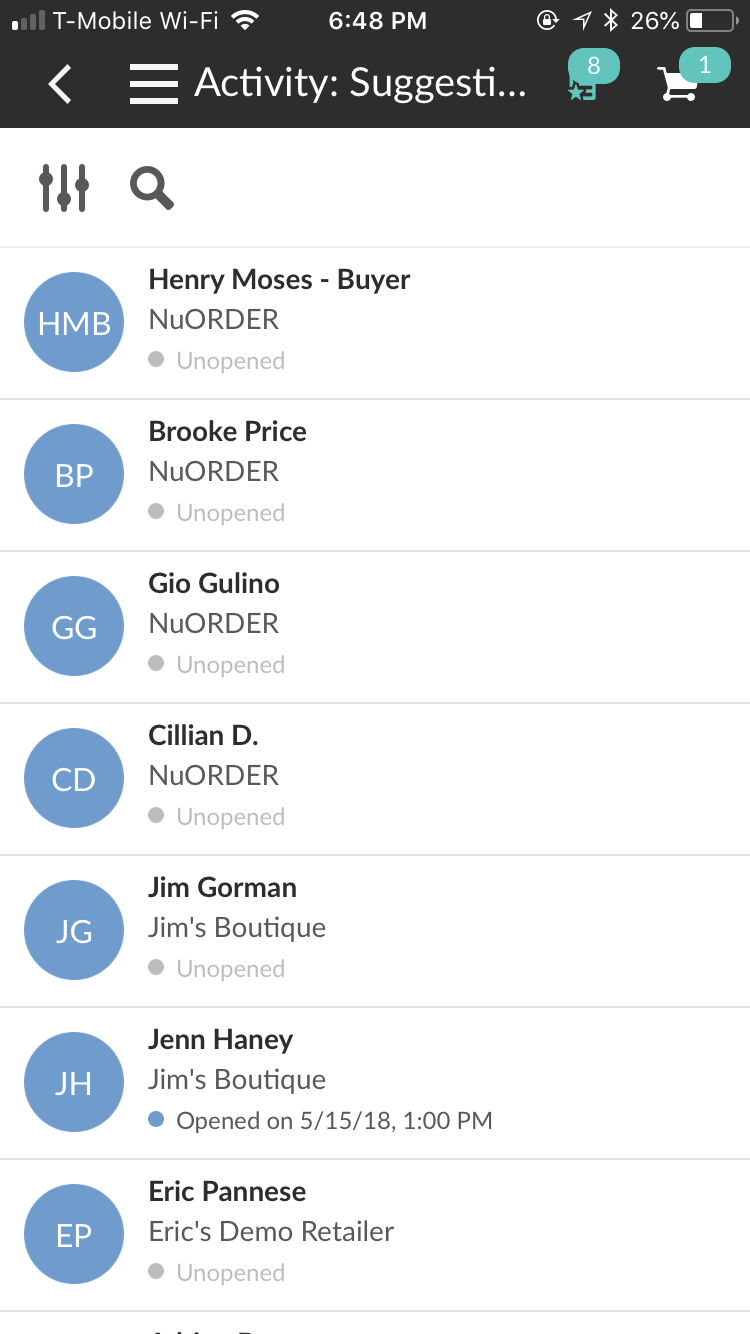 ---
Offline Mode
If you know the WiFi will be spotty or unavailable, you can download your brand data onto your device and work entirely offline.
You can easily see how large the data set is, and decide whether you want to download the data only, image thumbnails, or hi-res zoom images.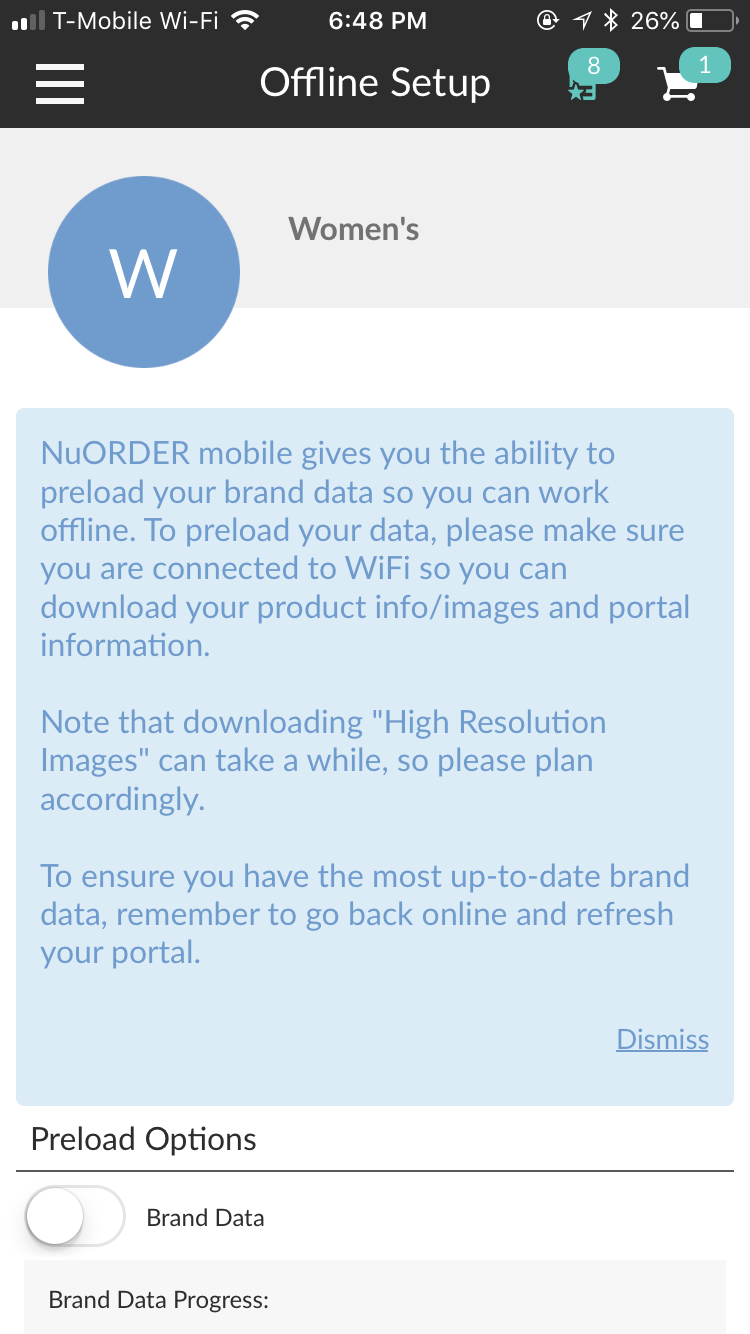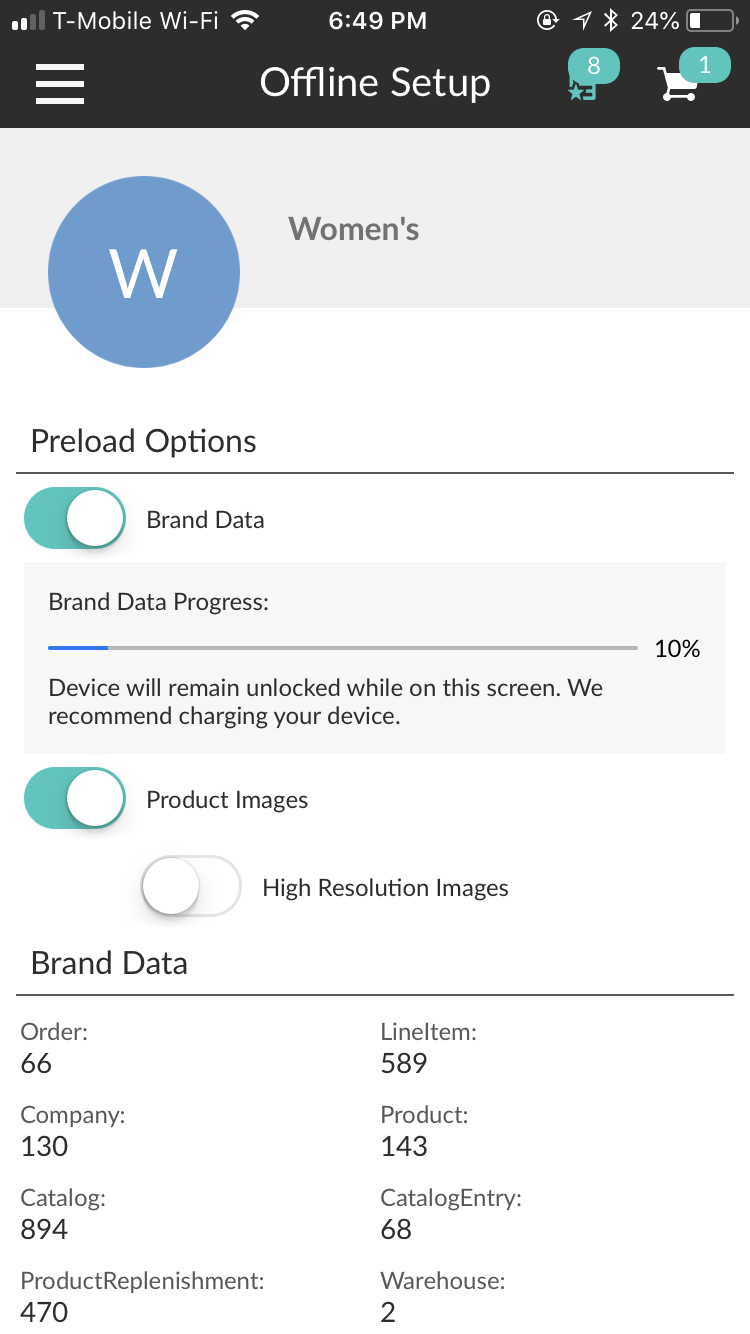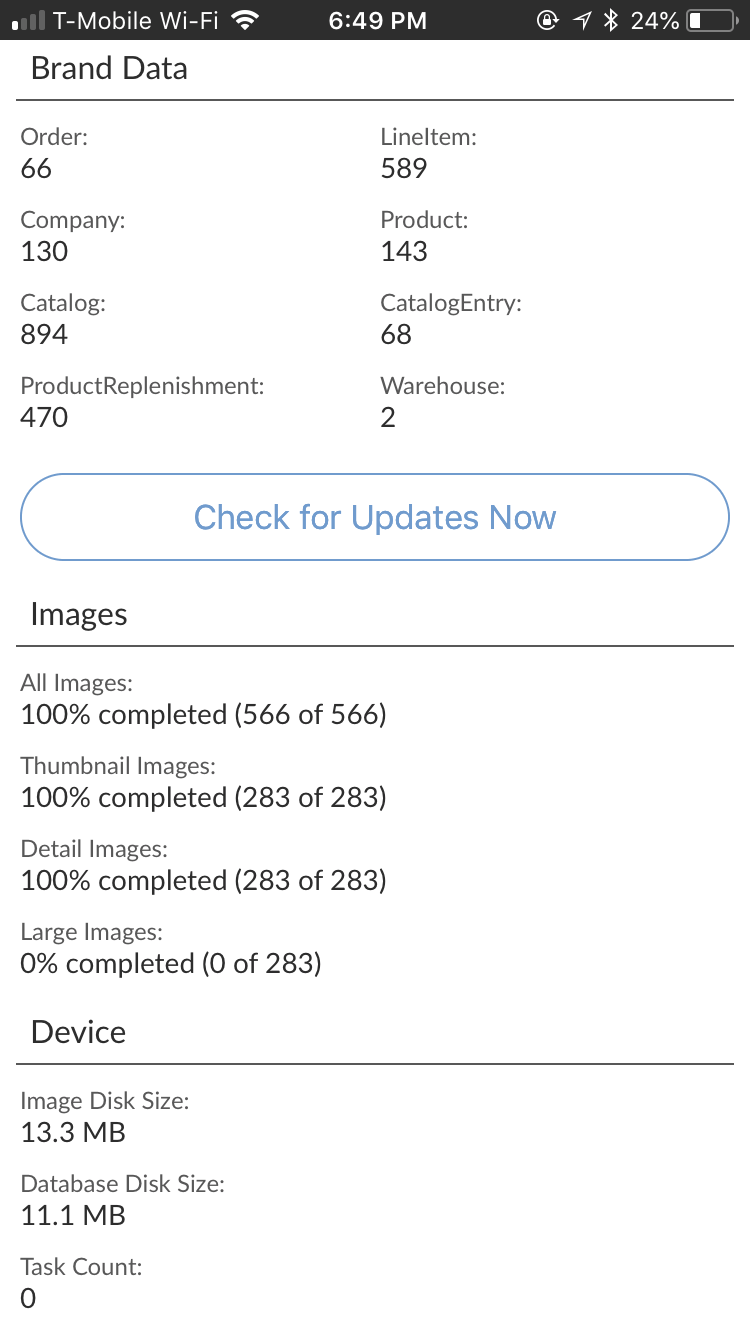 As you work offline, your orders, linesheets, contacts, and other actions are saved to your local device. Once you have connection again, these updates will sync and you will be able to see all changes reflected on the web platform.
Go to the Sync Center to review sync progress, correct any items with sync errors, and view sync history.