If you'd like to export product data directly from the product gallery, follow the steps below.
1) Select the box on the left corner of each product image
2) If you have applied a search to the product gallery, after selecting the first box, you will have the option to "Select All the meet search and filter criteria".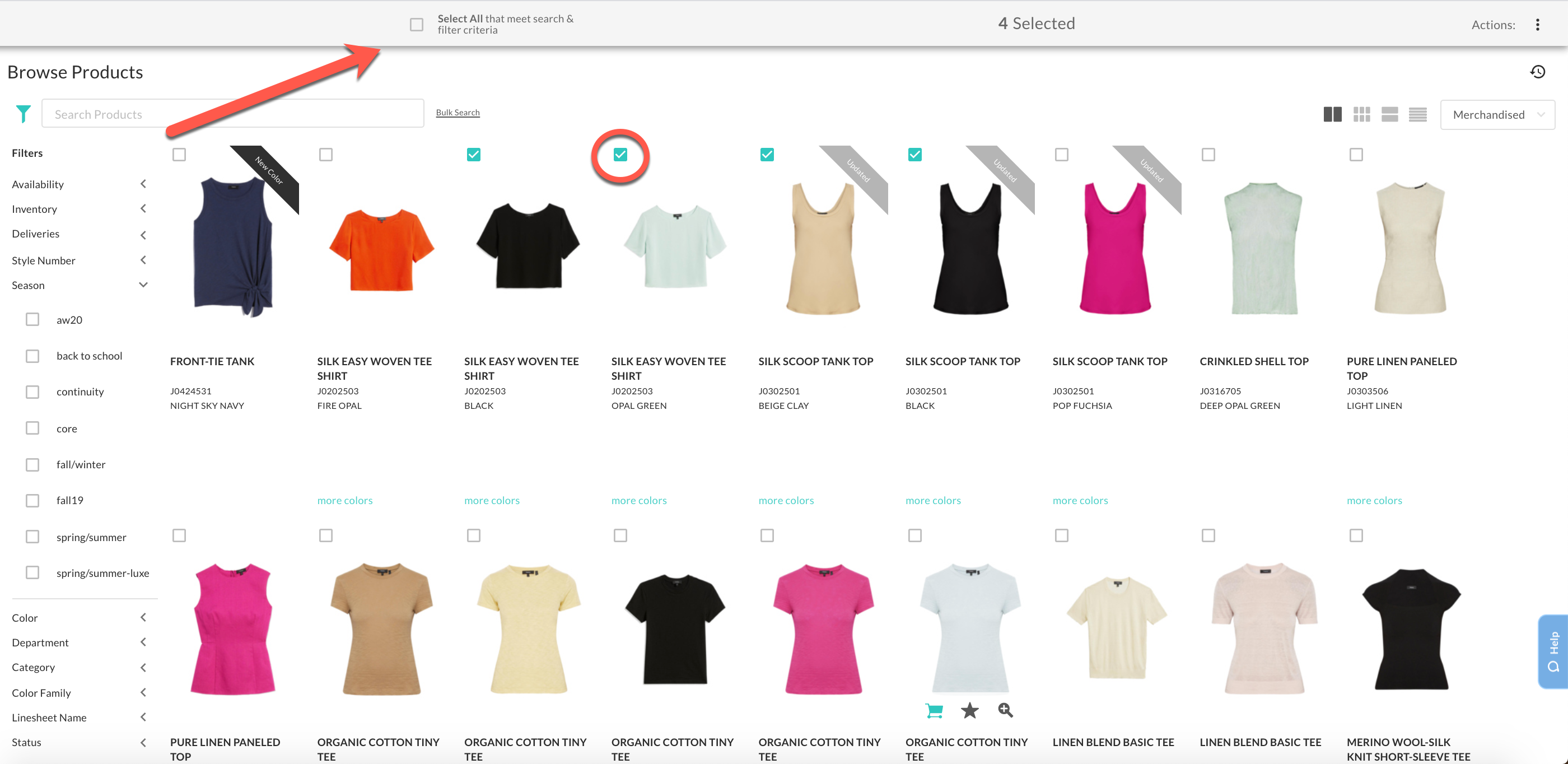 ) After you've made your selections, select the three dots next to "actions". In the drop down menu, select "export".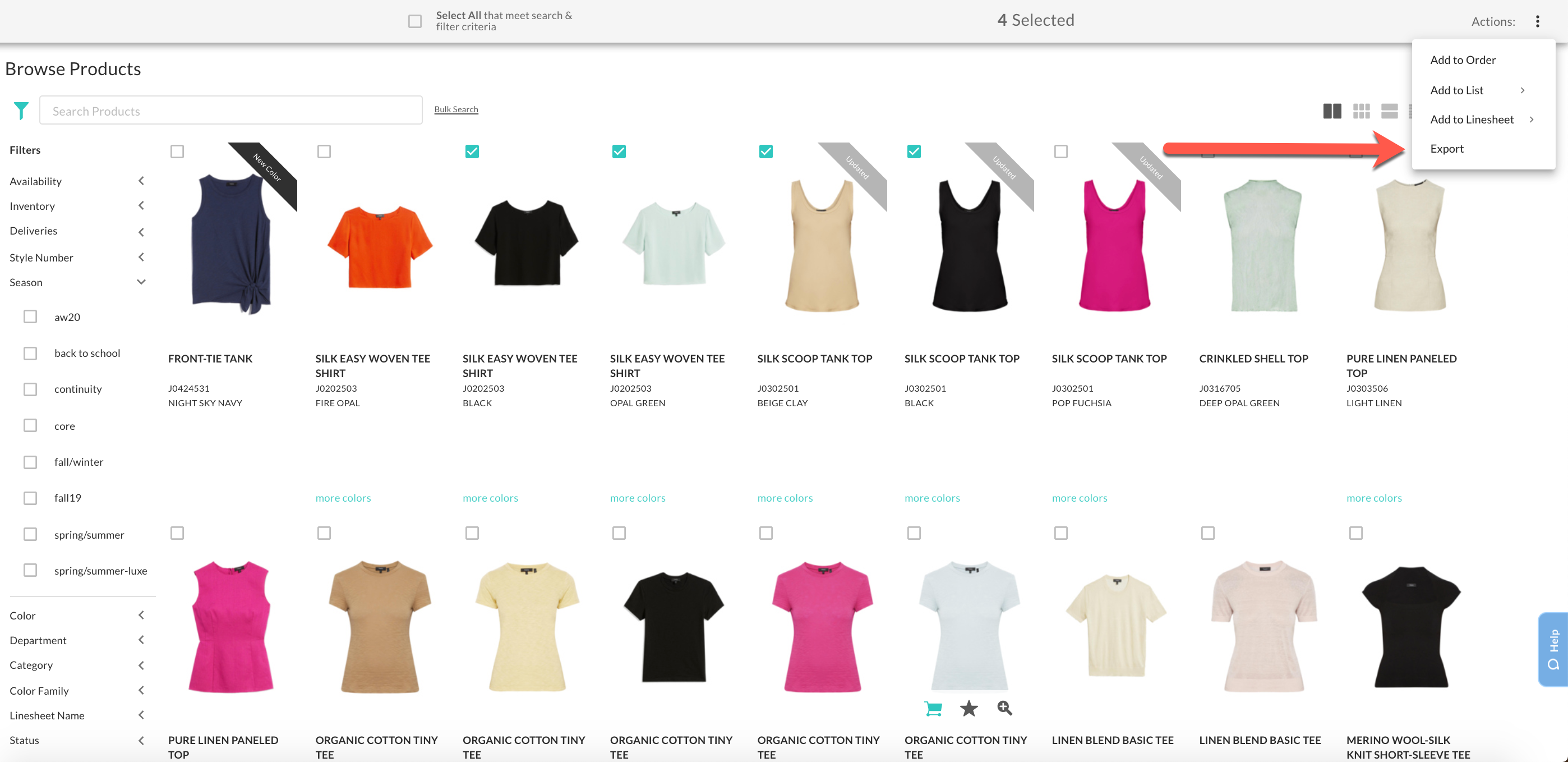 4) Select the file format you'd like to export and then select the team "export" button.

5) In the "Export" pop-up select the link to download the file in a new tab.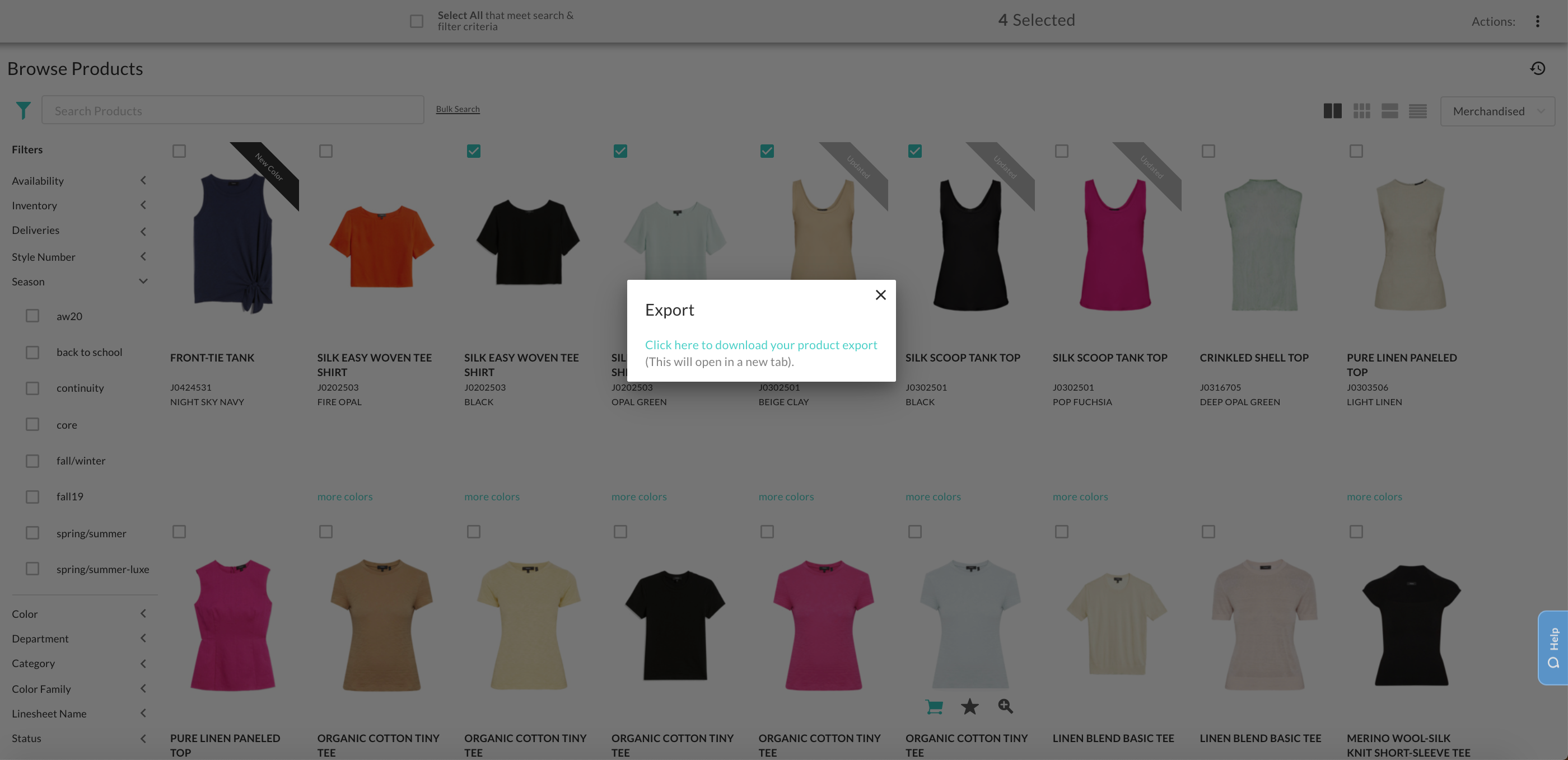 6) Now that your file has downloaded, you can select the link to view.