To apply for access to the online trade show, you will first need to fill out the new retailer profile form. This will give you the ability to request access to brands you may be interested in. To do this, select "complete details now".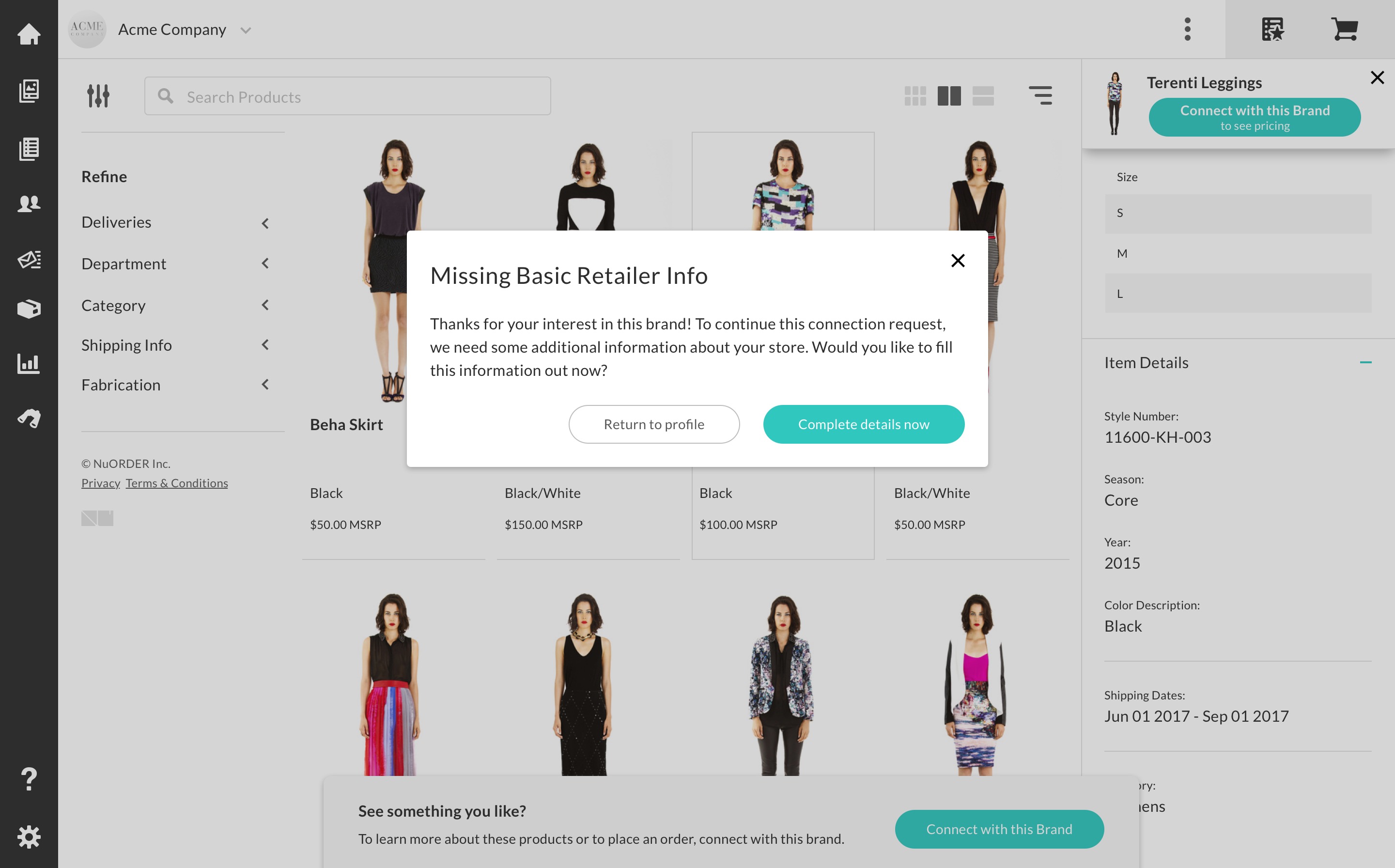 You will be taken to the New Retailer Form where you will input all your information. Please input all the information requested.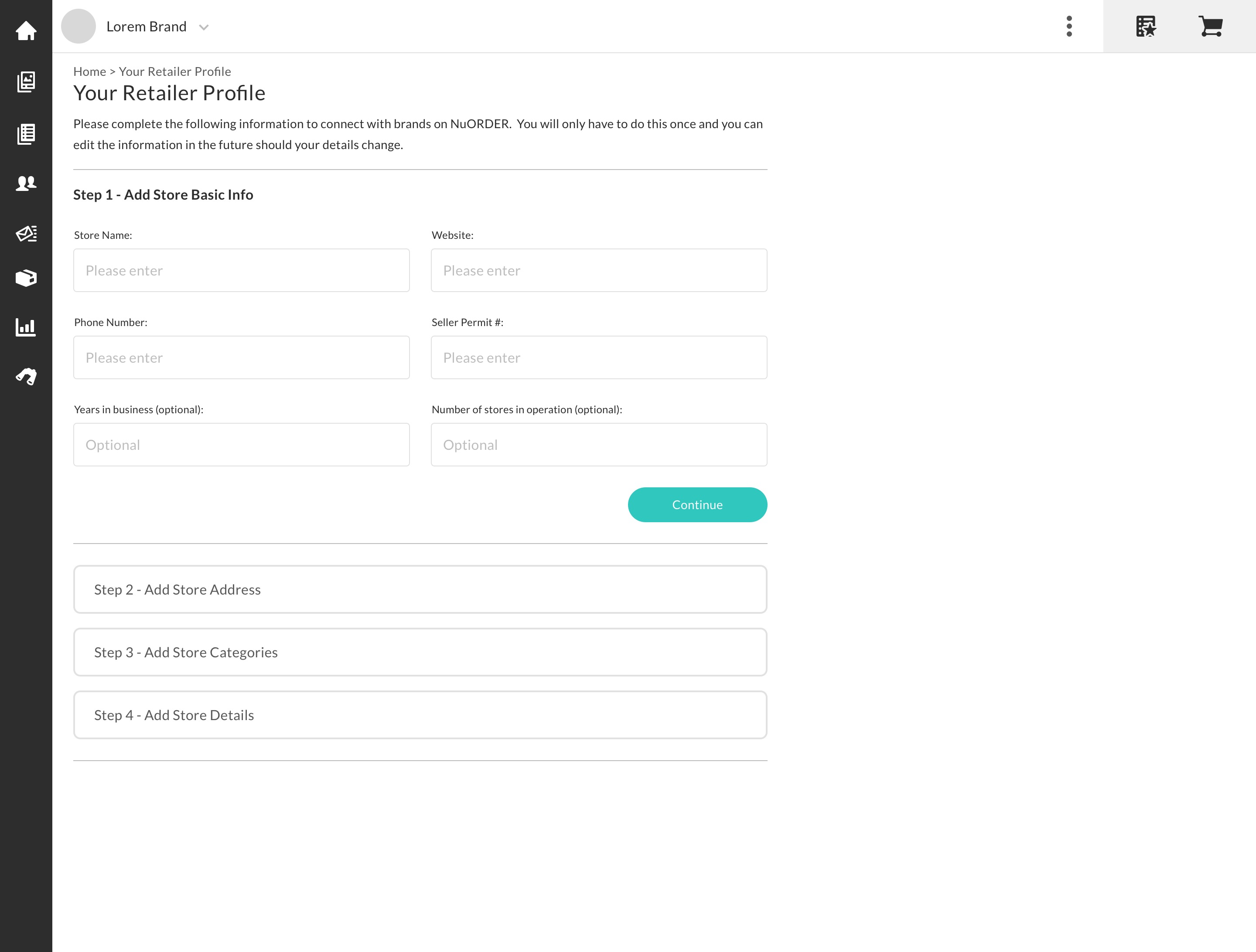 After you've completed all the required information, you will submit your form. You will receive an email confirmation when your request has been approved. Once you're approved, you will be able to request access to other brands through the online trade show.