Real-Time Analysis with the Allocation Summary Report
The Working Order features an Allocation Summary Report that allows you to do real-time analysis on the items in the Working Order. After selecting the fields that you would like to analyze, you can view a report in a new browser tab and also download the data to Excel.
Based upon your selected summary fields, the report will provide you the total amount for your products in your selected search. 
This report will give you the data you need to analyze and plan your buys!
Now, select the fields that you would like to view on  your summary report.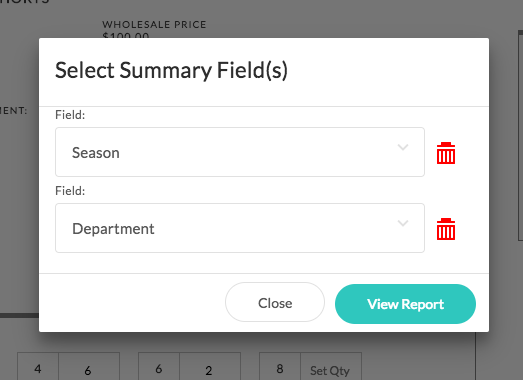 Here's an example of what the summary report would look like:

If you would like to export your report into a XLS file, then you may click on the EXPORT REPORT button on the top right corner of the reporting page. 

Bonus: This report is also available from the Action bar on the Orders tab & our custom order export forms as well.
1) Export from the ORDERS TAB

2) When exporting a new order form, you can also set up the template to include an "Allocation Summary Report." Buyers will be able to see a high level breakdown of their order in a separate "Summary" tab after they've filled out the order form.