Any images that do not match the file naming convention can be manually linked.
If you have already imported images and need to link them to the appropriate products, follow the steps below.
Go to ADMIN > IMAGERY & MEDIA > IMAGE MANAGEMENT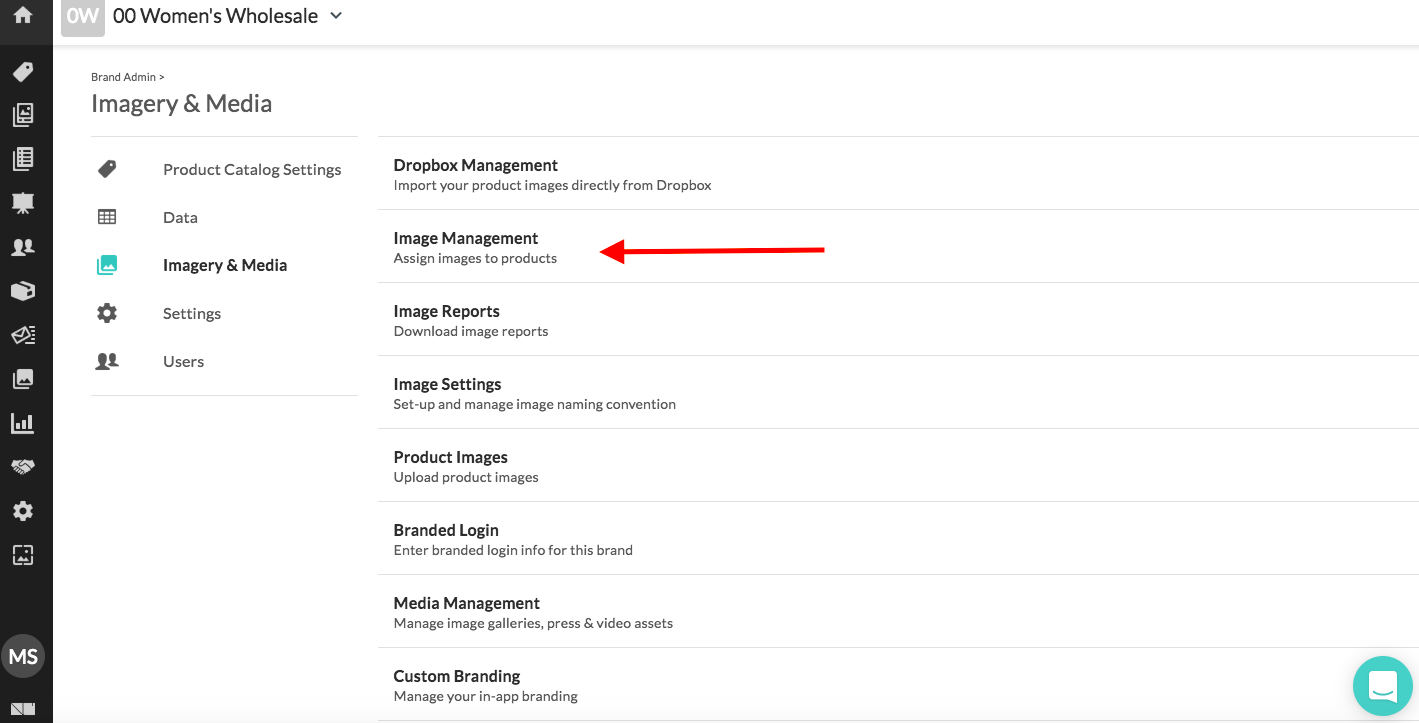 You can drag an image that is on the UNLINKED IMAGES pane and pull it to the right item on the IMAGE MANAGEMENT side of the pane.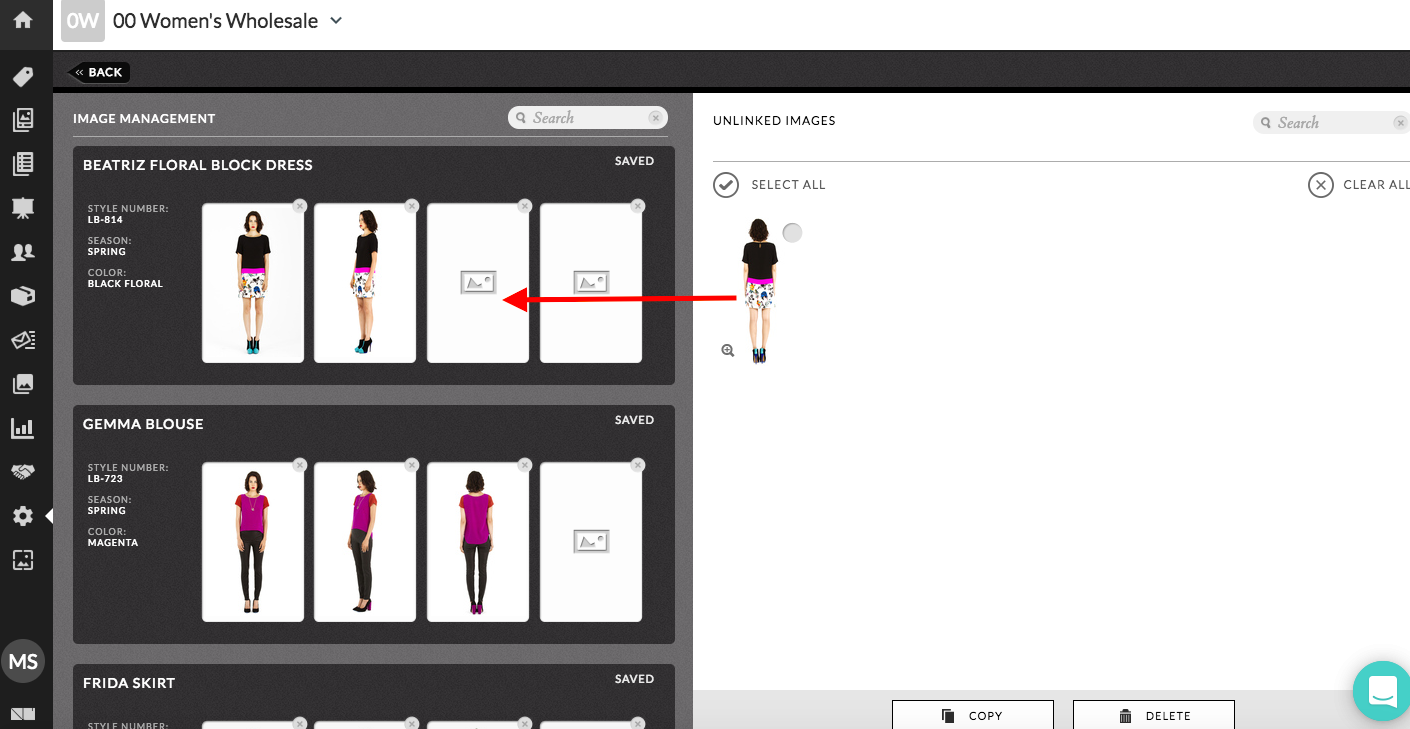 That will link that image to the product you chose.