Request a password reset link by following these steps:
Navigate to www.nuorder.com and select Log In from the upper-right corner.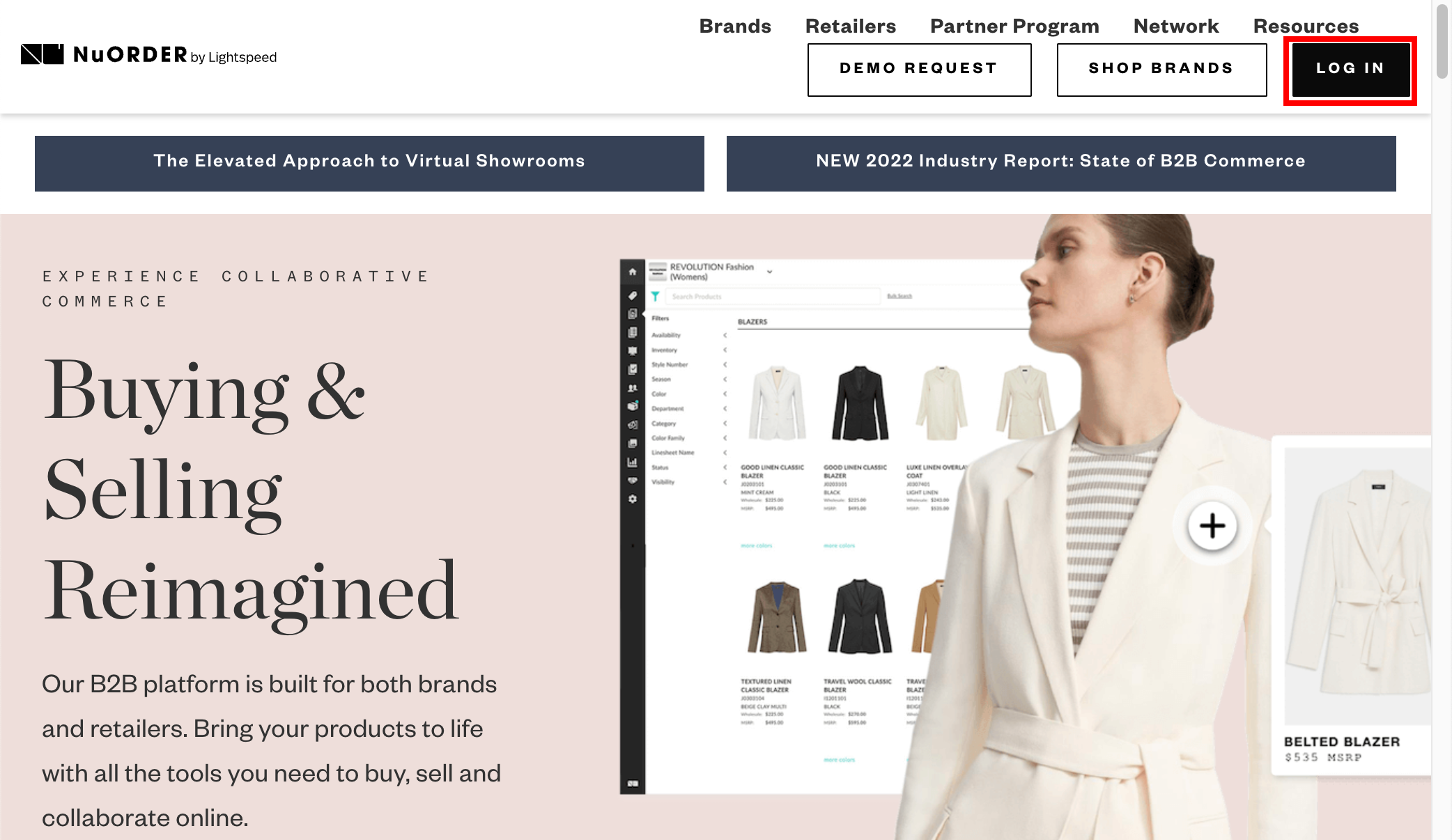 From the Log In page, select Forgot your password?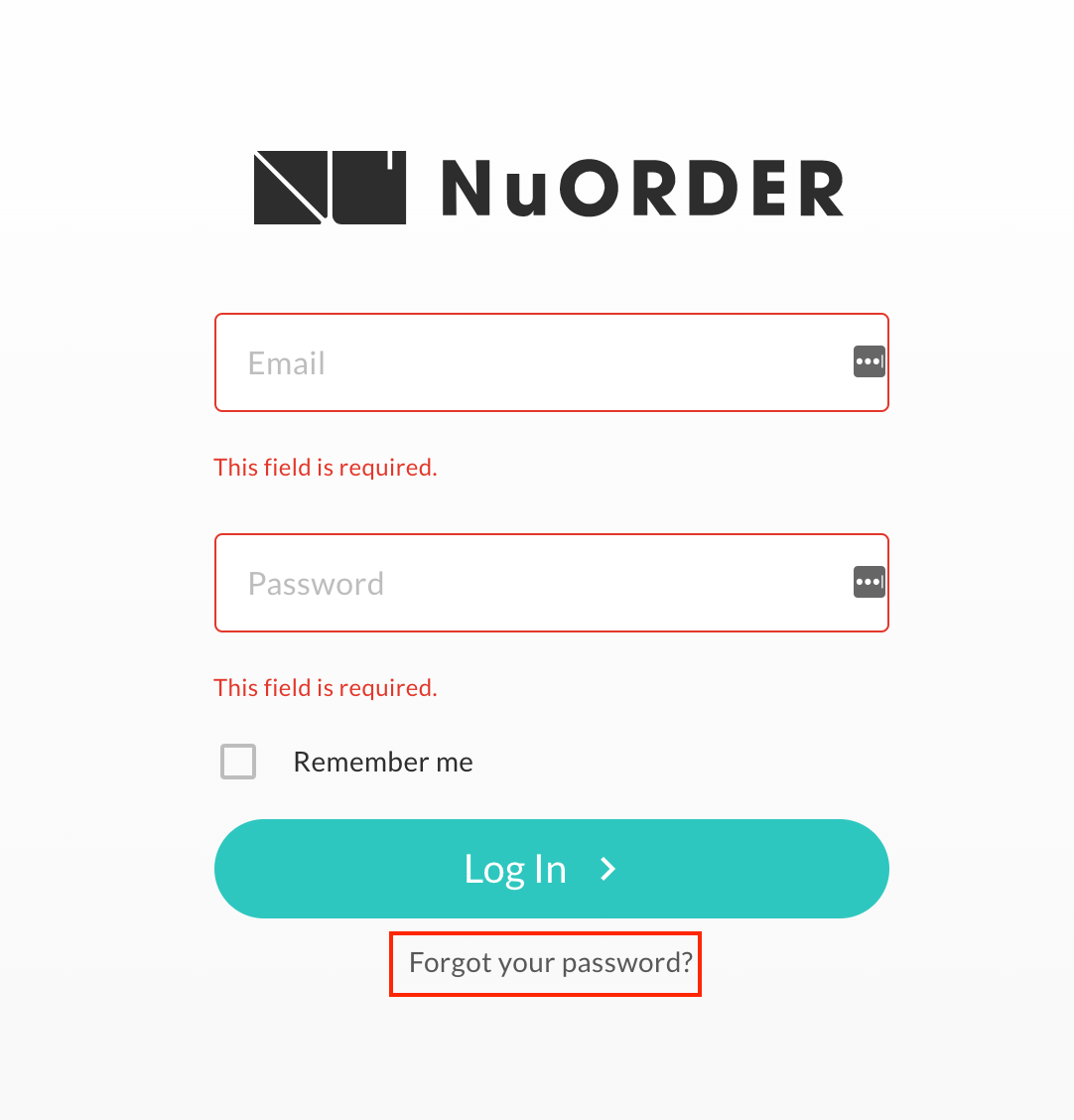 Enter the email address associated with your NuORDER user and select Submit to receive an Email Sent! confirmation.

Check your email for additional instructions, including a link to access your account and reset your password.