You can add or update users under the Admin section of your portal.
Scroll down to Companies and Users
Click Manage Brand Users

To Add a user: Click "Add New User"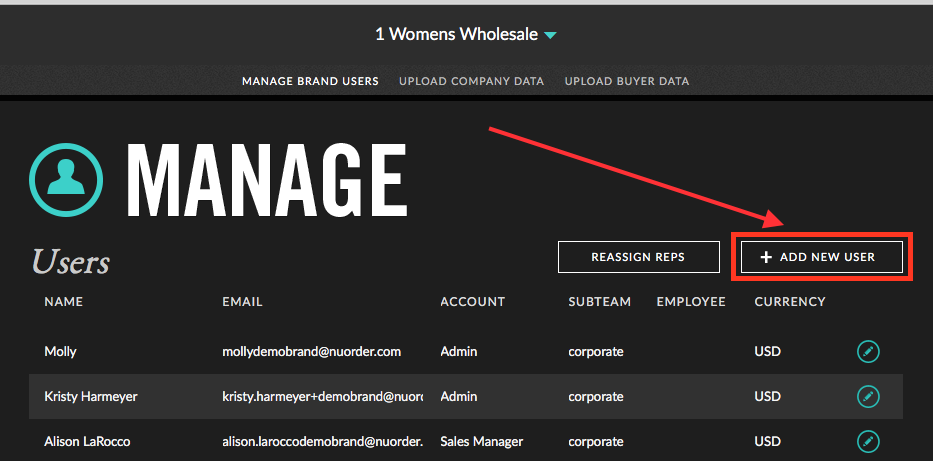 You will be taken to a New User form. Fill out all the required blue fields.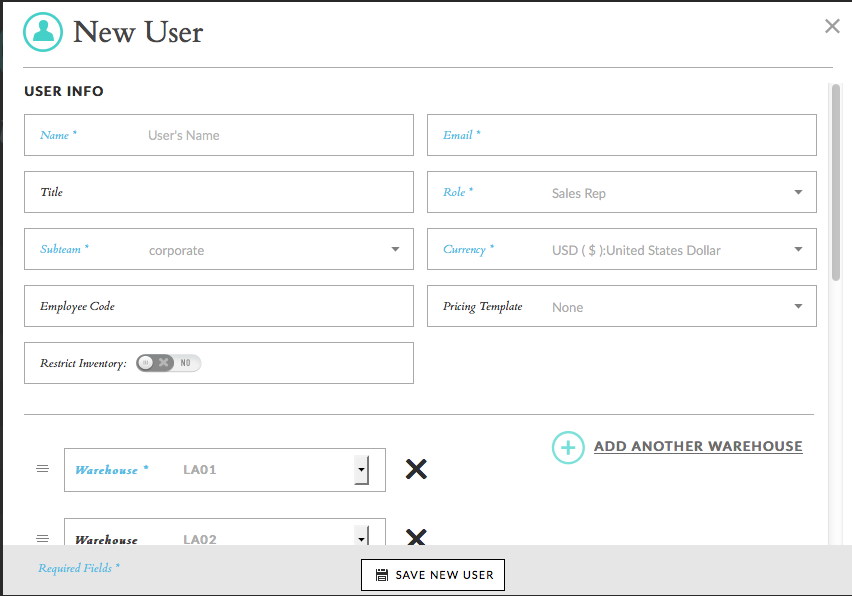 Click Save New User to save the information to NuOrder.
To Update a User: Click the pencil icon next to the users name.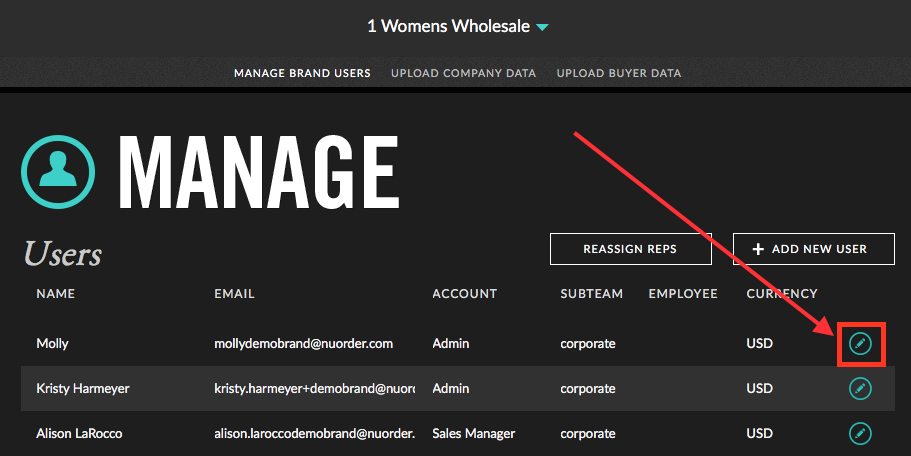 Make any appropriate changes to the user and click Save Changes.
To remove the user click Delete User.